Ever wonder how to freeze quinoa? Well, I've got your back. Cooking and freezing quinoa in bulk is a great way to save money and more importantly time!
I'm not sure I have mentioned this on my blog yet, but recently my 12-year-old daughter had a food allergy test. And I nearly cried. She is allergic to wheat, oats, and even yeast! Wheat and yeast are seemingly in everything. I'm totally not a pro yet with making new foods without these ingredients, but I'm working my way into trying to figure out some foods she CAN eat. And quinoa is one of them! Yay! So I've been making ahead grains she can have like quinoa to freeze.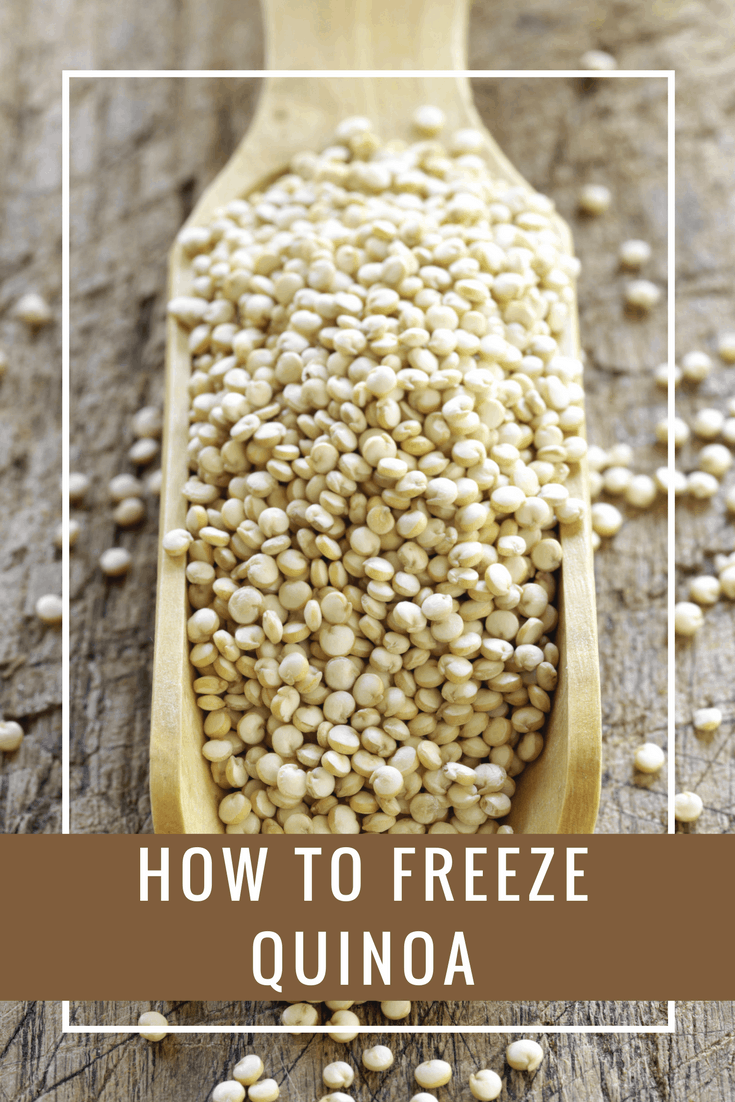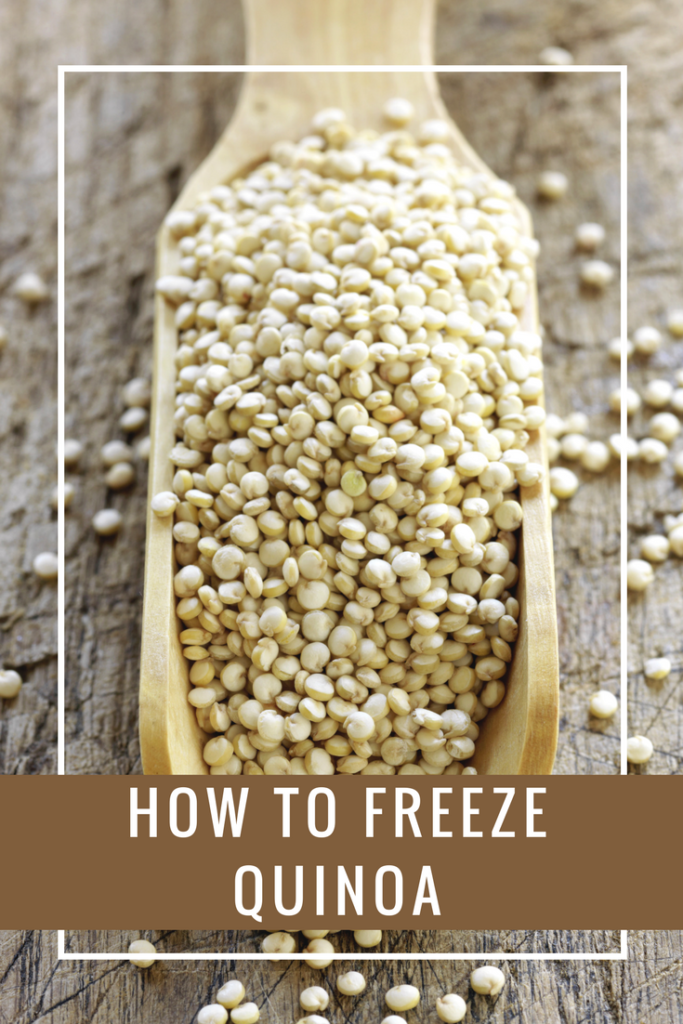 How To Freeze Quinoa
Here is all you ever wanted to know about freezing quinoa.
1. Cook the quinoa.
This goes without saying, but you'll want to cook the quinoa first! Since you're going to freeze quinoa, it's a good idea to cook a larger amount so you have plenty to freeze (and eat if you're cooking some to eat right now too). If you're meal planning for a family, cook accordingly so everybody has enough. Cook according to package or to desired doneness.
2. Lay it out to cool.
You'll want to lay out the quinoa and let it cool before you start portioning it to go in the freezer. You could certainly freeze quinoa all together but it'll cut down on time spent in the kitchen during the week if you portion them out to individual servings. After they've cooled, start scooping them into the portions you want and then pour each portion into a sandwich or freezer bag.
Note: Make sure to squeeze the air out of the bags before putting them in the freezer!
3. Defrost!
After you freeze quinoa, you'll want to defrost each pack individually as you use it. To defrost, either thaw at room temperature or in the microwave for 30-60 seconds. Once you've defrosted the quinoa, you can pair it with a salad, meat of your choice, or a sauce! However you decide to eat your quinoa, you'll be able to do so in no time because the thawing process is relatively quick!
See how easy it is? Easy peasy.
Frozen quinoa can be used for a multitude of different recipes and make your meal planning much less time-consuming. Plus a little quinoa goes a long way, so that's really nice too.
What are your favorite spices or recipes to use with quinoa? Seriously, I need to know!