This last fall I started a series all about my Adventures in Gardening. I'm not a gardening expert but wanting so badly to have some success so last fall, I made a box garden, filled it with soil, and dreamed of warm spring air to begin my garden. Here is a picture of my first box garden all finished up that I made in the fall.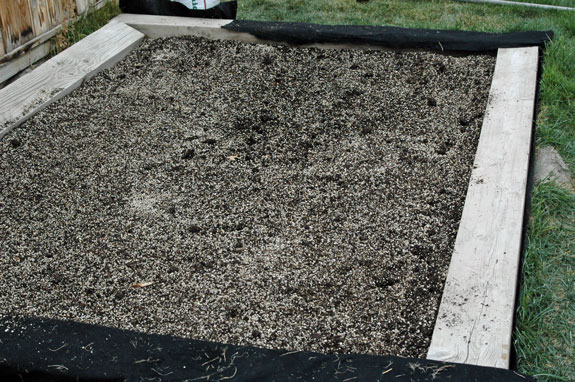 Now it is spring so I decided to go outside and look at my box garden.
This is what I saw.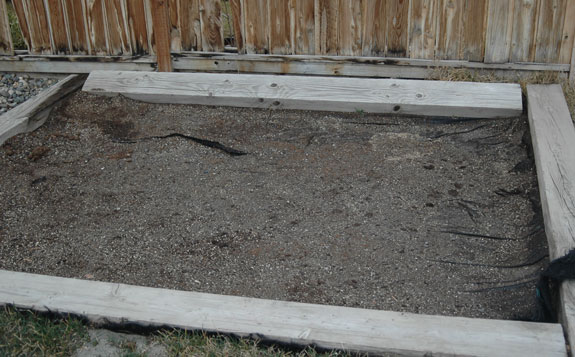 I am pretty sure I will need to ask the Lord to forgive me for the thoughts and swear words that came to my mind after I saw this. I was like "What in the heck happened here?" Where did all my dirt go? Curse this stinking Tri-Cities wind…it has blown away all my good soil.
This was not a great way for me to start out my spring garden…with me having to go back to the nursery and drop more money into more soil. But I really really do want a garden, so I am going to count this as a lesson learned. Next year I will be tarping my good soil down.
So off I went to buy more of my special garden soil mixture. And spent another couple of hours mixing, pouring and spreading. Actually this time I enlisted the help of my daughter who was super excited to help me.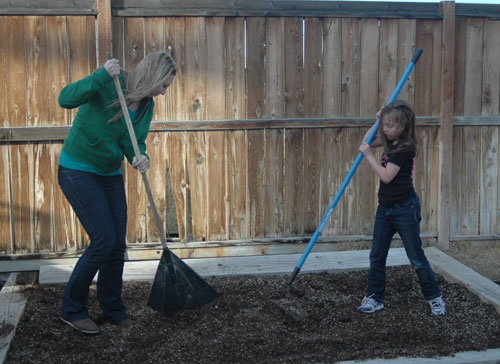 When we were mixing and spreading the soil it was super windy…we really should have put our hair in pony-tails, because it was rather annoying having our hair in our faces. Oh and yes, my rake is no longer really a rake, and I don't have any idea of what happened to all the spokes on it. Another mystery that will be left unsolved. I just used it as a spreader instead.
And here is our finished project – all this work and I am back to square 1! Yay! (that was sarcastic by the way…very sarcastic…)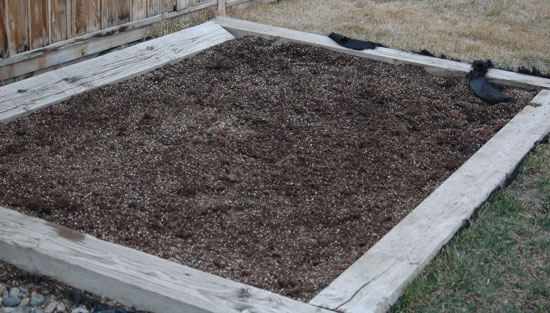 Okay, so now that I have my soil back in the garden I wanted to talk about planting.
The first step is to figure out all the items you are planning on planting. Choose items your family would eat.
Then make a diagram of where you would like to put your items.
I found this great FREE Garden planner website here: Gardeners Supply Company to help me to drag and drop my garden vegetables, flowers and herbs into the square footage of my garden. You can chart your own garden space – its Awesome!
Plus I used Sprout Robot for letting me know when the right season is to plant each of my vegetables. I did not pay for the subscription.
Here is the chart I made up for my own little garden: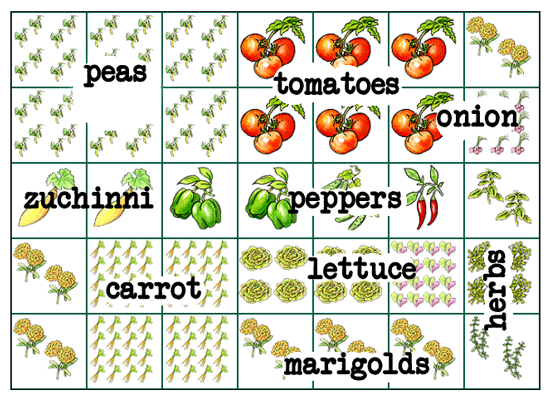 So as you can see I plan on having Sweet Peas, Tomatoes, Green Peppers, Zucchini, Onions, Carrots, Lettuce, Herbs and some Marigolds this year in my garden. It was so easy to click and drag different fruits and vegetables around in my own measured space.
Next is to start getting your seeds. You can go down to many grocery or drug stores and find some seeds, or if you are trying to save money you could always use the $25 off coupon from the Gardens Alive Catalog they will mail to you and get some seeds there. There are quite a few online companies as well where you can order seeds online. Just start getting them so you can be ready when it's time to plant.
Then plant when the season is right. If you are signed up with that website it will send you emails to let you know when to start certain plants indoors or outdoors. So when it's time just follow the directions on the seed packet.
Sometime this week I am going to plant my Sweet Pea seeds since they need to be planted early. They like cool weather. Stay tuned for my next post in my adventures in gardening.