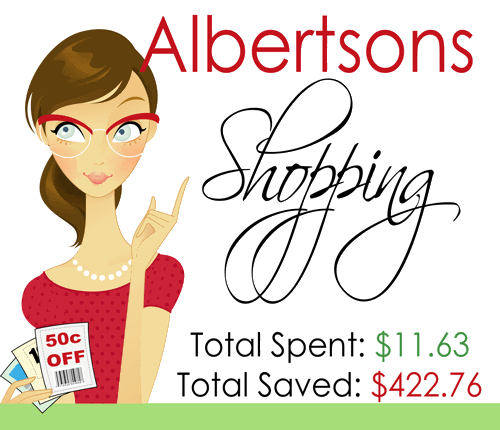 This was a "VEGAS" week for sure for me! I saved soo much money and hardly spent anything..I loooove Albertsons Doublers!!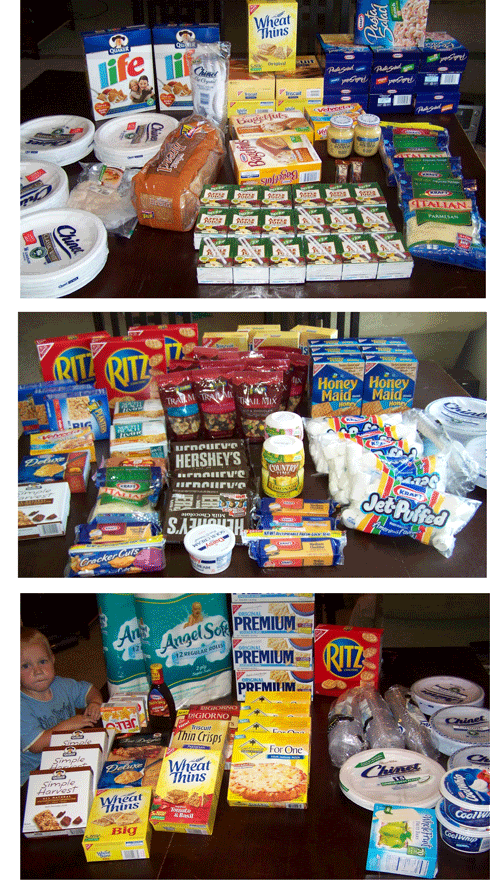 6 Smores Sets
1 lb Turkey Deli meat
10 packs Chinet 36ct plates
6 packs Chinet cups
2 Life Cereal
1 loaf bread
2 bagelfuls
6 Treetop juice box sets — thanks to a sweet shopper I met that gave me these coupons!
5 Wheat Thins
7 Triscuits
4 Ritz crackers
3 Planters Big Nut Bars
4 Simple Harvest Granola bars box
2 Velveeta shells n cheese
2 Kraft Deluxe mac n cheese
10 trail mixes
2 Country Time Lemonades
1 True Delights granola bars
2 12 packs angel soft toilet paper
4 premium crackers
3 Jellos
1 BBQ sauce
2 Dijornio flatbread melts
5 California pizza kitchen for one pizzas
1 Whole fruit bars
2 dove chocolate bars
10 Kraft pasta salad boxes
6 Kraft shredded cheese
5 Kraft 8 oz cheese blocks
2 Gray Poupon
Total all these came to: $30.74 –however, I used a giftcard that I received from the Staples label maker rebate..so I only spent toward my budget $11.63.