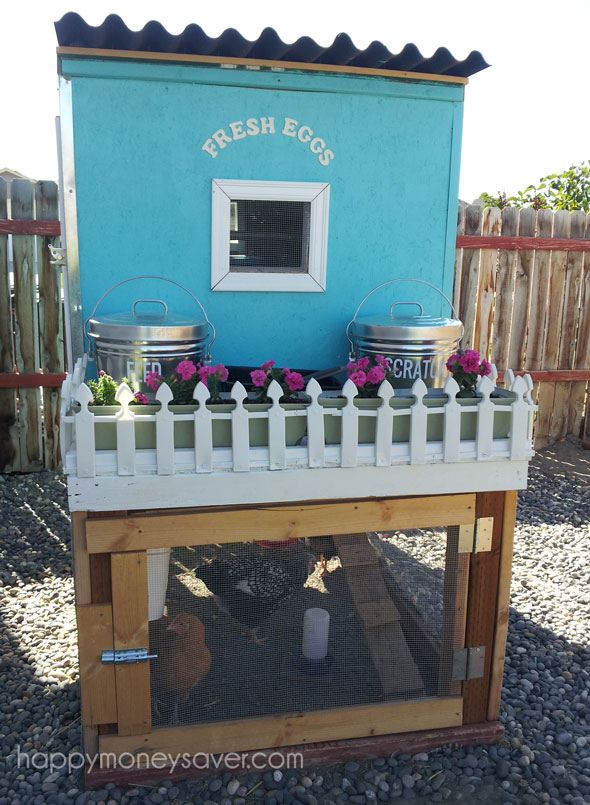 I am so excited to finally be able to share the pictures of my pretty little blue chicken coop with the white picket fence!
As many of you know I have 4 chickens, live in the city and secretly dream of having my own big farm someday. I have a big yellow lab dog which means I cannot let my chicken free range my backyard – but even if I didn't have that dog my neighbors probably wouldn't want to see chickens perched up on my fences either. So I needed a coop that they could spend a lot of time in.
While googling and googling different chicken coop plans, I found this Williams Sonoma coop and fell in love. But who can afford that $1500 price tag? Not me, that's for sure. So I showed the look to my husband and asked him if he could build it.
Now let me stop right here. There are some things you need to know.
My husband is not a country boy. At all. He is a work-in-an-office-all-day accountant. He wears business shirts, ties and slacks. For him to even agree to us having chickens in the first place was a sign of his great love for me. And just to let you know I don't think even once I have seen him hold, talk to or coddle them chickens. He always says the reason for this is because somebody has be the non-involved one if we ever needed to… (which at this point I stop him immediately and say "Nooo – no one will ever need to kill my chickens for food!!"). Yeah, that's what you need to know about the happy husband.
So back to me asking him to build me a pretty chicken coop.
Turns out this man of mine loves working with wood-building! He hasn't really built anything I can remember since we have been married, just usually cuts things like molding and other house fixin' projects.
Well, he said, "YES."
And I wanted to make love to him right then and there. That's right people – that's what this chicken stuff does to me.
When he said YES, it was just like when Westly said "As you Wish" in The Princess Bride movie (one of my all time favorite movies by the way…)
He was showing me he really loved me – the country girl in me. The homesteader in me. Allowing me to have my dreams come true even though it effects himself and our whole family. Just by saying yes it was him saying…"I love you, Karrie."
It was a beautiful moment. And every day these past few months as he has been building, I remember this and am so grateful for his love.
Okay moving on before I start to tear up. Because once the tears start coming, the kids will start asking questions.
Here are some of the pictures of the building process. My husband didn't have a pattern, just went off the picture I showed him.
THE BEGINNING STAGES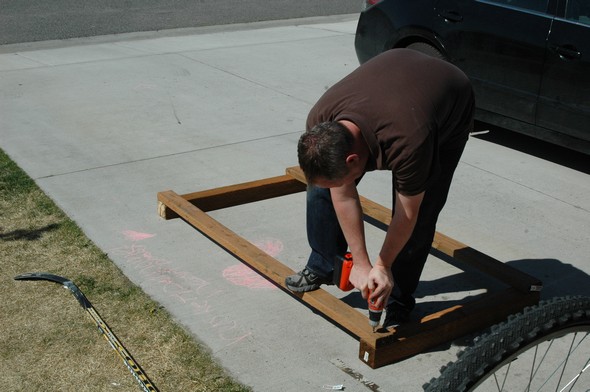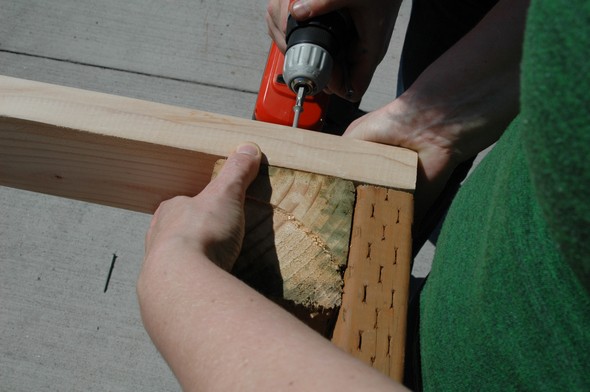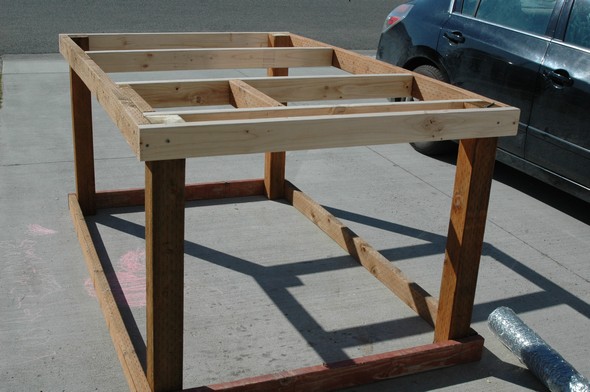 THE MIDDLE STAGES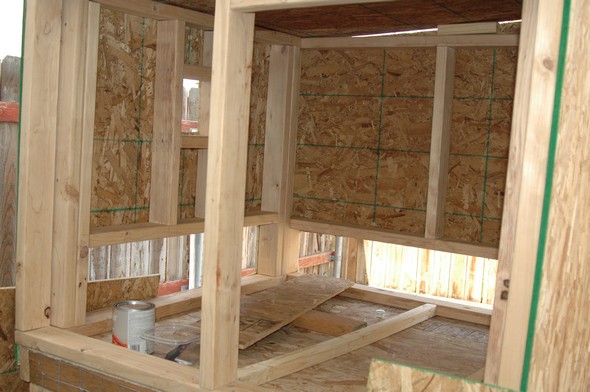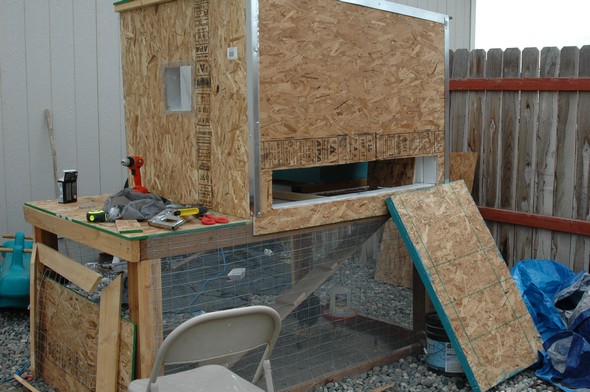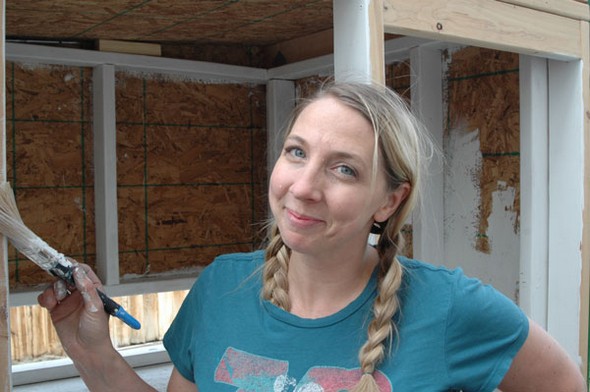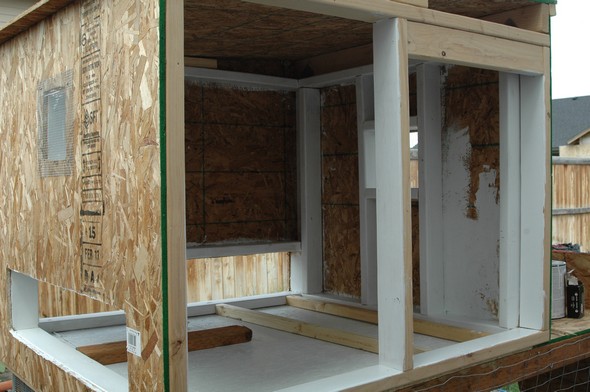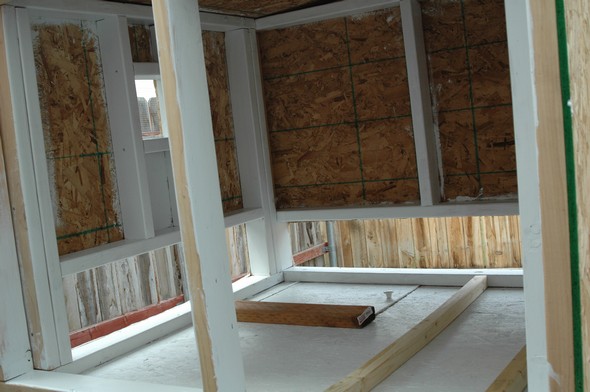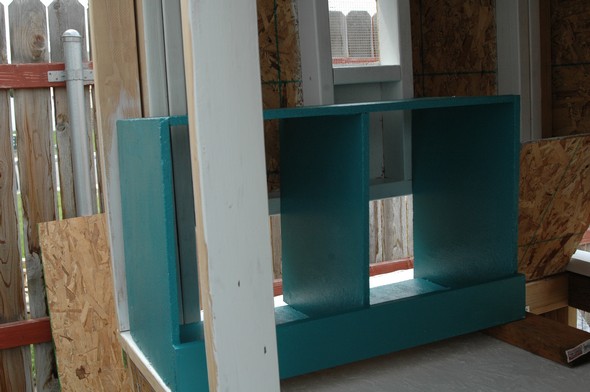 NEARING THE END OF THIS PROJECT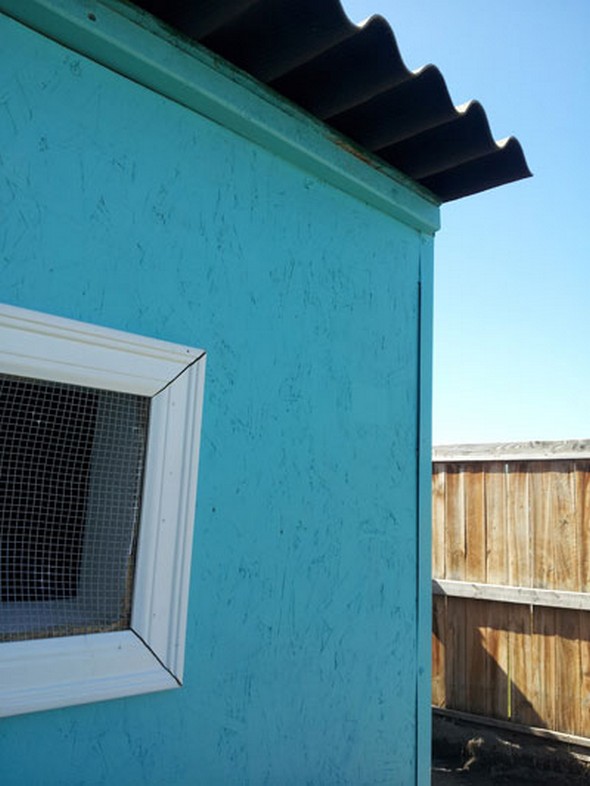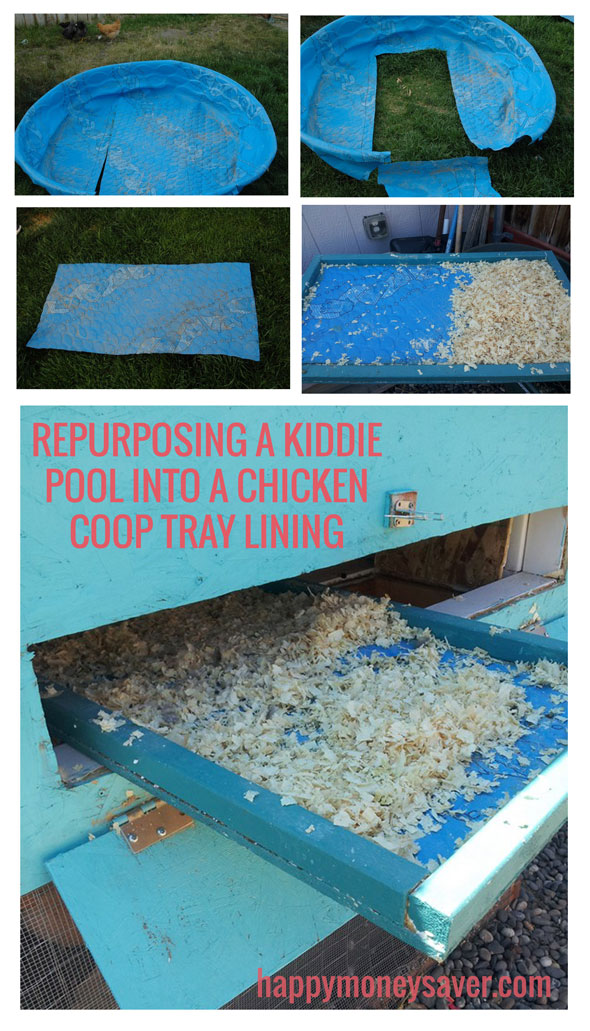 To be thrifty I used an old kiddie pool and cut out the plastic to use inside our chicken coop pull out tray. This will make everything so much easier to clean as I can spray it off with water.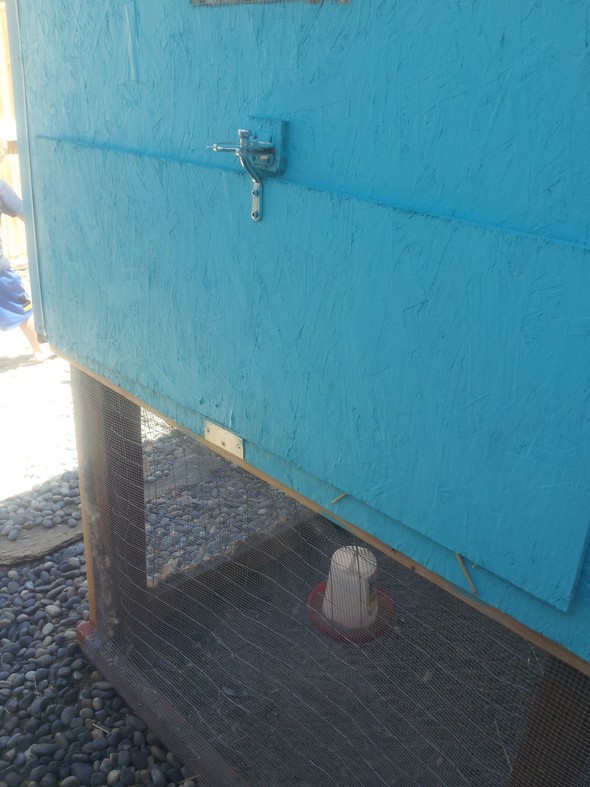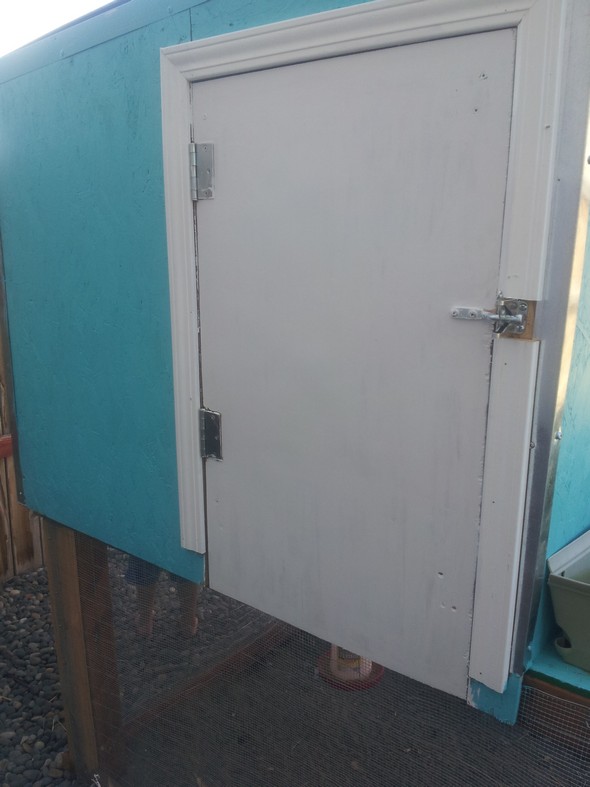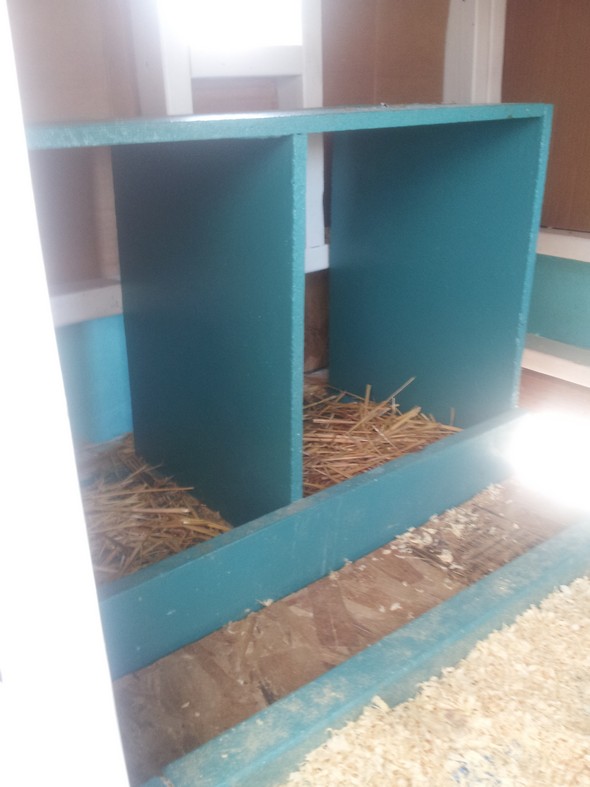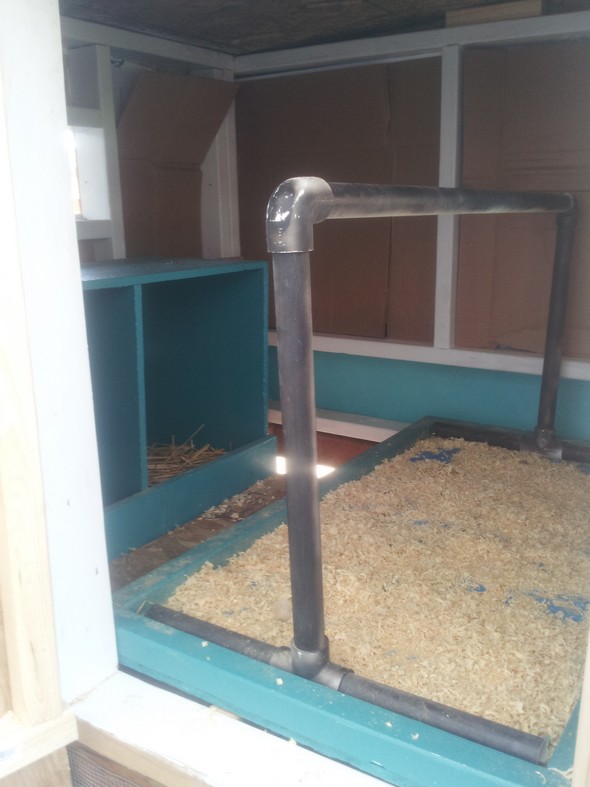 We also had some pvc pipe hanging around and my genius husband made their roosting bar out of PVC! It works great!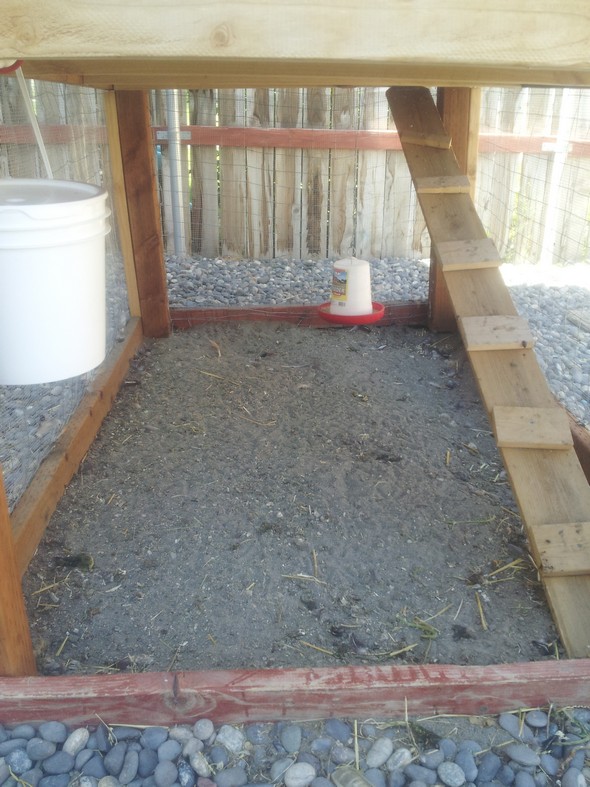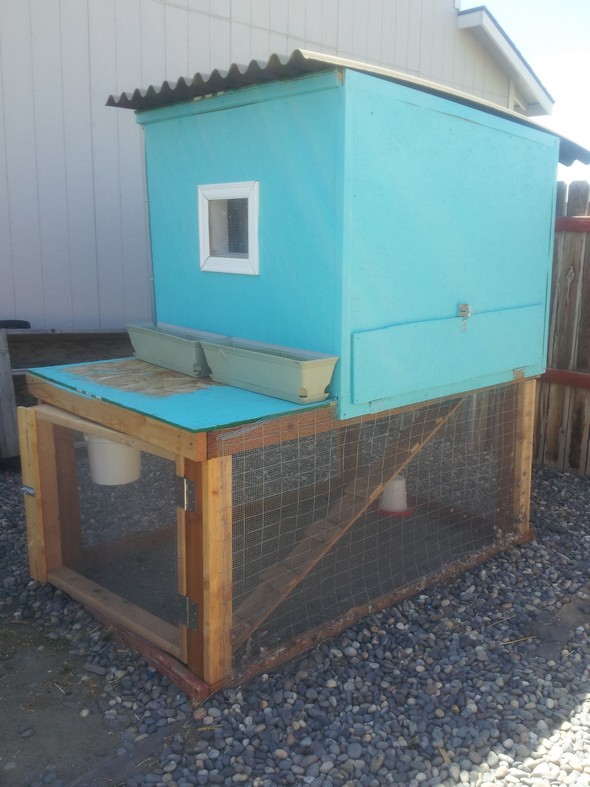 TA DA!! THE FINISHED COOP!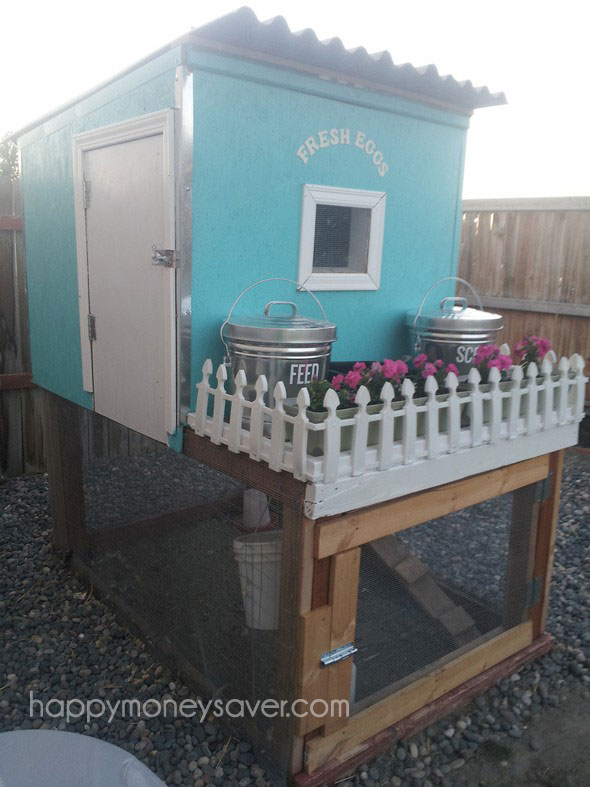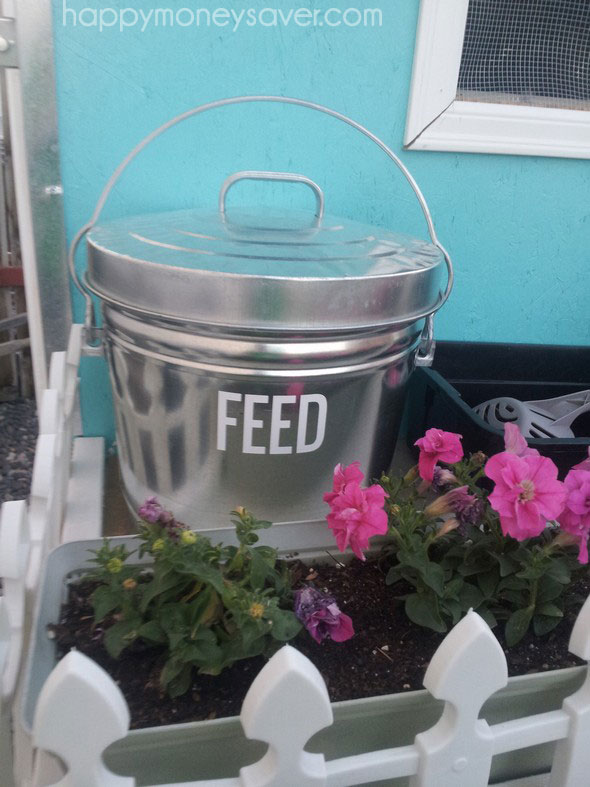 I found these cute Behrens 6 gallon lockable metal garbage cans on Amazon – they make it easy for me to feed them & give them scratch (treats). Plus they are on 50% off sale right now.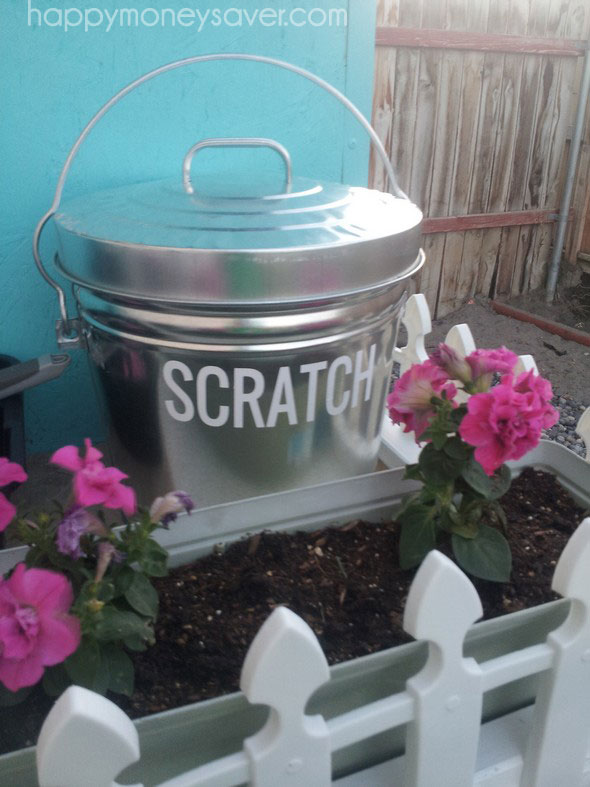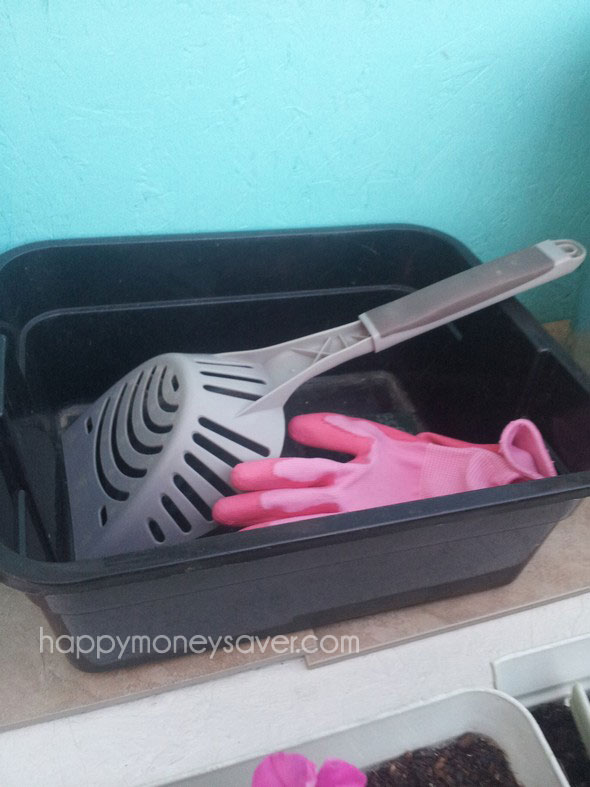 Since the floor of my coop is made of sand, I just use a cat litter scoop to clean out the poop once a week. This is my tub where I hold my gloves, and the scooper.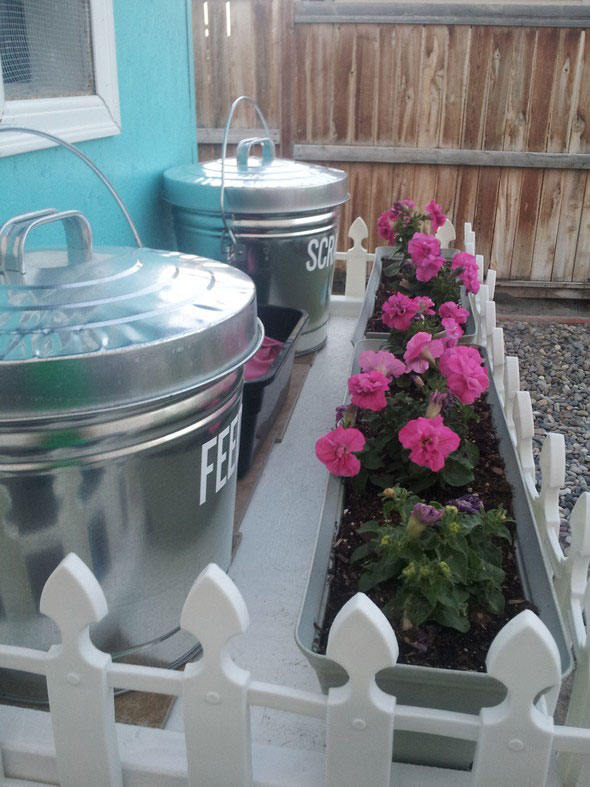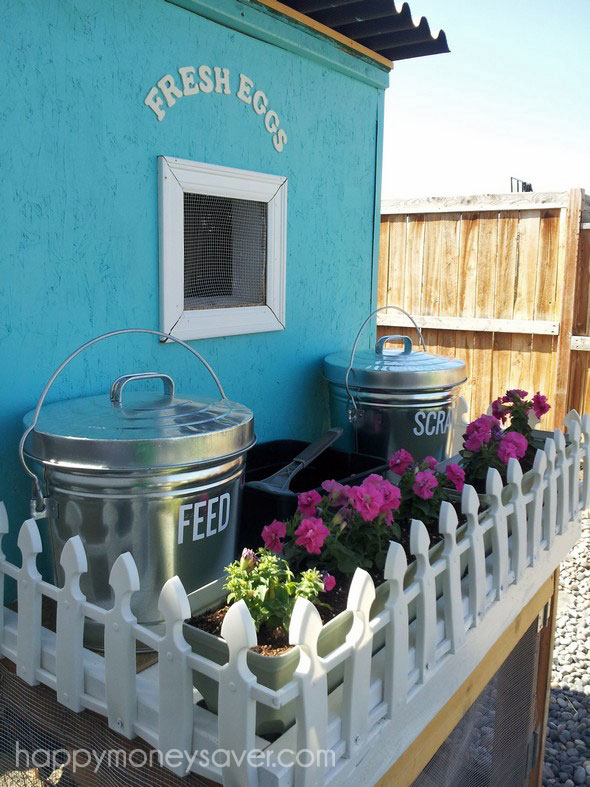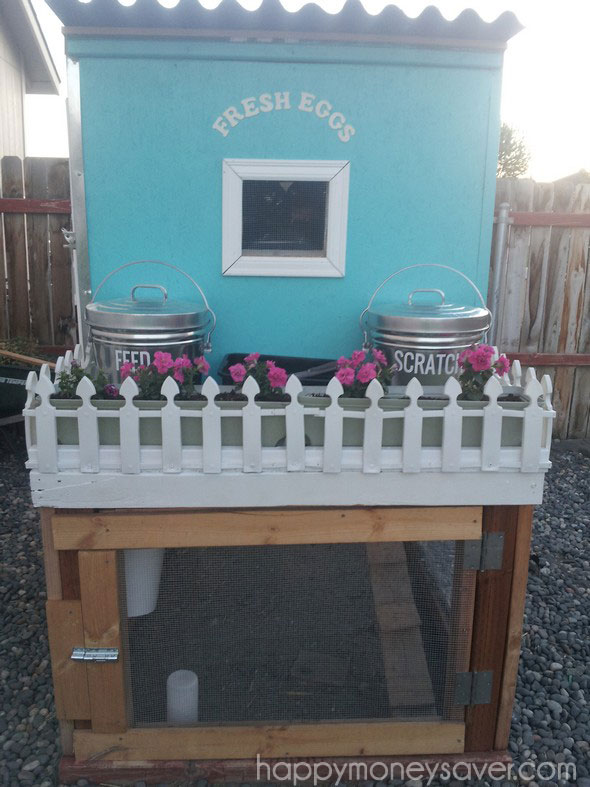 My husband and I were thinking this would only cost us around $200-$300 using some older wood pieces we had around the house and such. But it ended up costing us around $500. Still a huge savings – considering the Williams Sonoma one is priced at $1500. But it also embarasses me a bit since I am such a thrifty gal. And I know I will not get enough eggs out of this to pay if off.
But I do love it very much. And my chickens are happy and healthy in there as well.
I would love to know your thoughts! Do you like it, hate it or see any design flaws? Have any questions? Thanks for letting me share.