Hello all.
Its been awhile since I posted any of my shopping trips.
But with Doublers and all..I just had to share. 🙂
So first I went to Albertsons and Fred Meyer.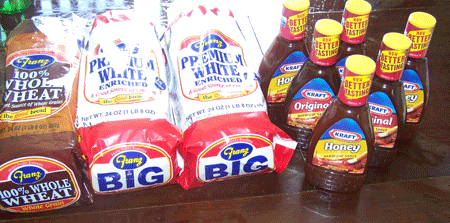 I made a lame mistake here… I just bought 6 Kraft BBQ sauces and used coupons on all of them plus doubled. It was still a great deal, but if I would have purchased 4 more I would have been able to get those 4 free as well. Still a great deal as it was though.
I spent $3.24 and got back $3 in a catalina.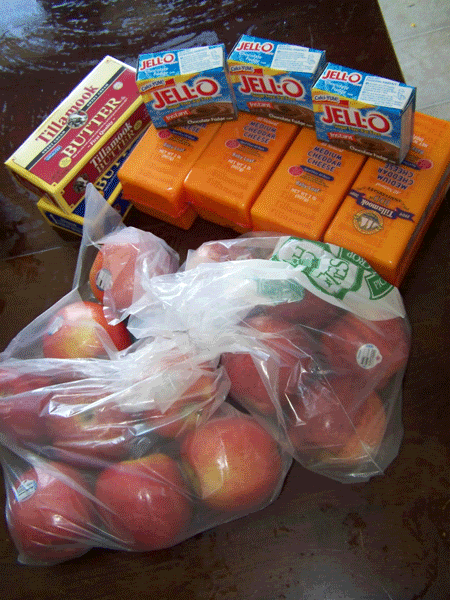 Then at Fred Meyers I purchased 4 Tillamook cheese, 2 butter, 3 Jello puddings, and some apples. I am probably going to go back this week and stock up on more butter and cheese.
I spent $18.91 and used a $1/3 jello coupon.
Now for Today: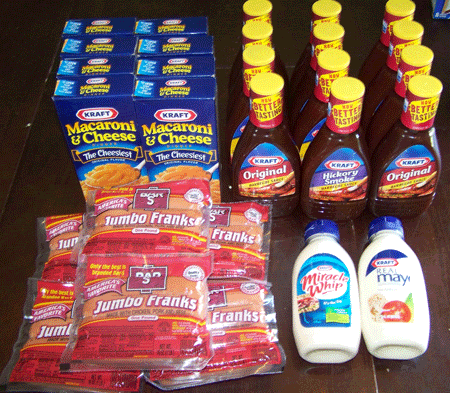 Albertsons Doublers:
1st Transaction
6 Bar-S hotdogs -used (3) $1/2 coupons and doubled
Paid .87 for ALL 6!!
2nd Transaction:
Explained about yesterdays mess up and wondered if I could purchase 4 more, and get $3 instant savings..they said that was fine.
So I purchased the 4 BBQ sauces
-8 Macaroni & Cheeses – used (2) Buy 3 get 1 FREE printables
-2 more BBQ sauce -used $1/1 printables
-one kraft mayo -used $1/1 printable
-one kraft miracle whip-used $1/1 printable
Paid .50 for all of it and got back a $3 Catalina and a $2 catalina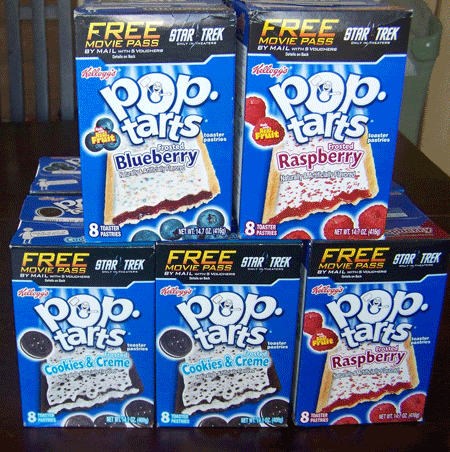 Then after Albertsons I went off to Winco to do the pop tarts movie ticket deal.
I bought 10 packs at .98 cents each
-used (2) $1/1 peelies, and (4) $1/2 from 5/3 SS
Paid $3.80 and I will get 2 Movie Tickets in the mail!!
And so I thought I was doing good,
just going in Winco for the poptarts..
when looked what appeared out of nowhere.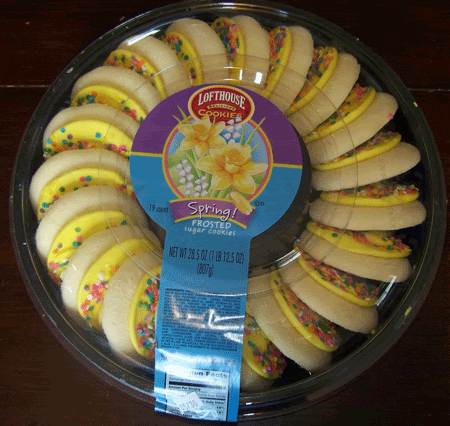 I was weak..couldnt resist. Oh dear, come to me cookies..
I know they are so bad for you, but mmmm are they yummy.
I also threw in the cart some frozen hamburger patties as well.
So add $9.47 to my totals 🙂
Oh and the $37.96 I spent at Walmart this week too. Lots of produce, milk, bagels,kids lunch supplies,potatoes, cottage cheese plus lots of other basic staples.
I need to majorly update my totals..I pretty much took a month off of doing my shopping posts on here. Sorry, its been so busy and the kids have been sick. Now I am sick.. and losing my voice.
So, I will work on that tomorrow. Here are my totals for this weeks shopping!