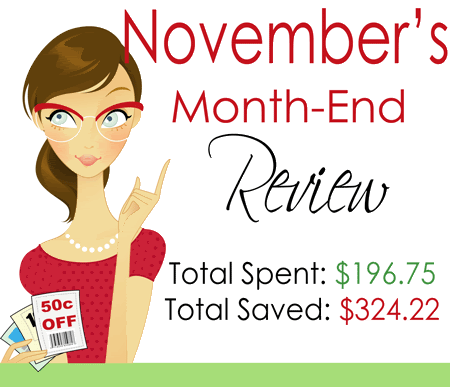 So this month I spent $196.75 and Saved $324.22
At Albertsons this month: spent $79.44 between a few different shopping weeks. And all the rest I spent at Winco, Yokes, Riteaid, Walgreens and some fast food.
My Year to Date Shopping Spent is : $2676 (average of $243 per month-doggone those expensive summer months)
My Year to Date Savings is: $6347!!! Wow — I need to go on a vacation with all that money saved dont I??!!
One more month to go for tracking all my spending/savings for 2009..