A good friend of mine is about to hit the big 3-0. I don't know what it was about turning thirty, but it wasn't my most favorite birthday. I'm still in denial about getting older, I guess! I wanted to make this day a little more exciting for her….because I know how it feels!
Check out what I came up with— here is my Orange Birthday Package! There are TWO printables to choose from.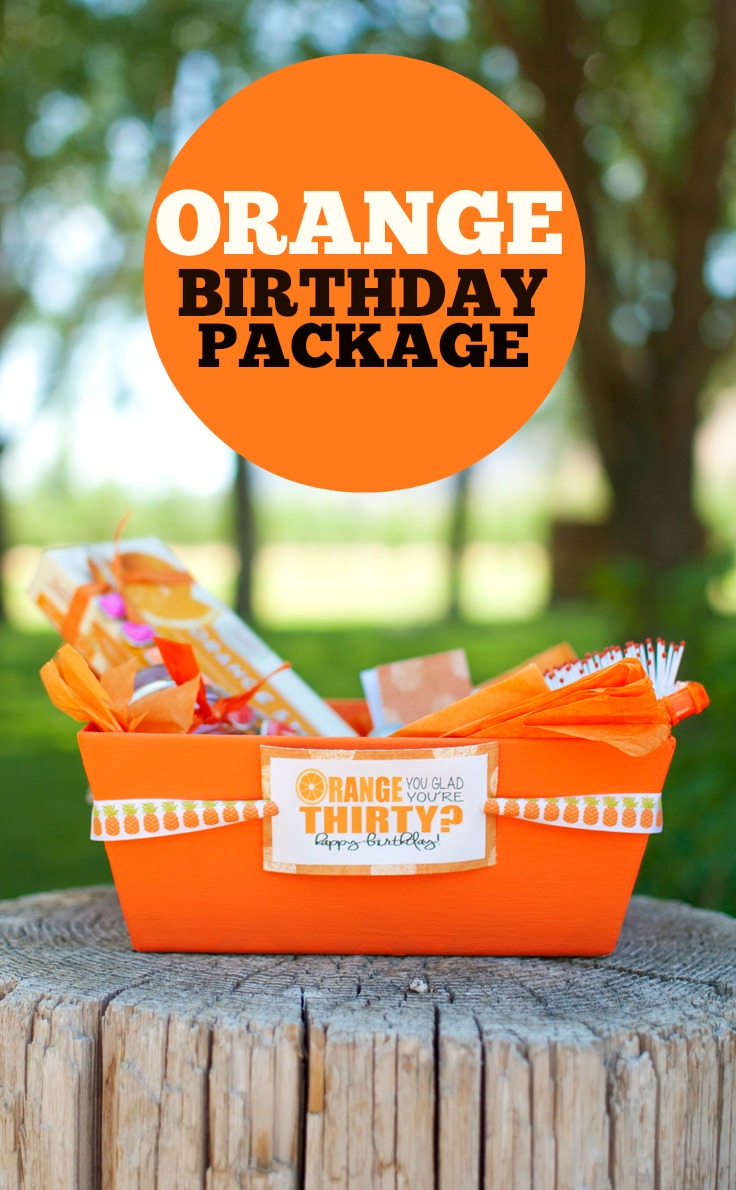 My kids had fun helping me choose things for this package. I am planning on mailing this, so I tried to not buy things that were too heavy.
This is what I gathered up: a necklace, pair of socks, nail polish, Tic Tacs, gum, brush, small candle, MiO water enhancer (with orange tangerine flavor) and yummy orange sticks. I used some folded scrapbook paper and wrote a birthday note.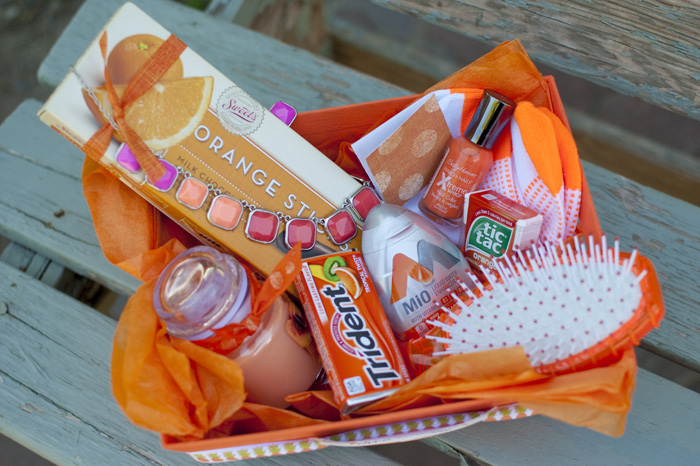 After you gather up a handful of orange things, click on my printable. Be sure to choose which page or which printable you would like to print. You can add it however you want to the package, I added some scrapbook paper to the back and then I hole punched the sides and attached with ribbon.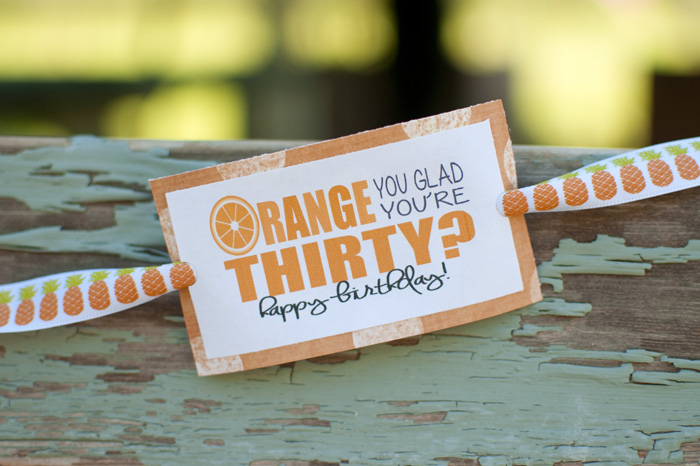 I'm excited to give this to her, she's going to love this Orange Birthday Package!
Let me know what other orange items you add to your packages. I can't wait for my next friend to have a birthday….:)