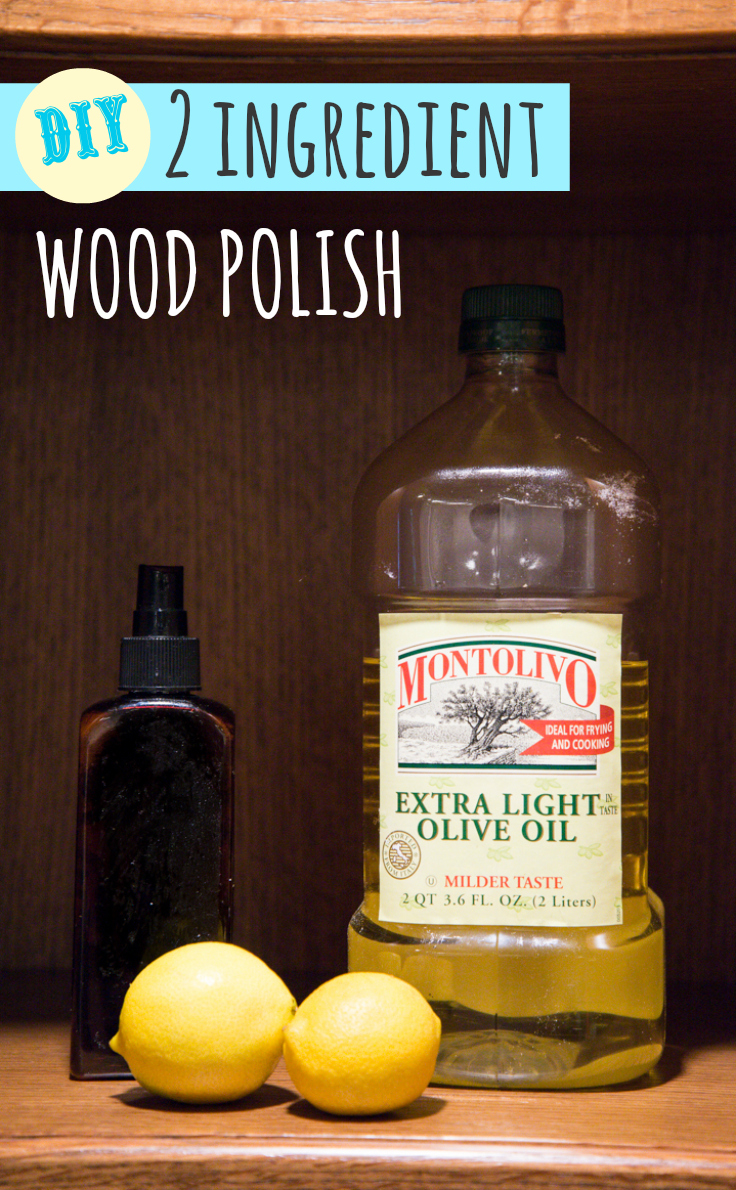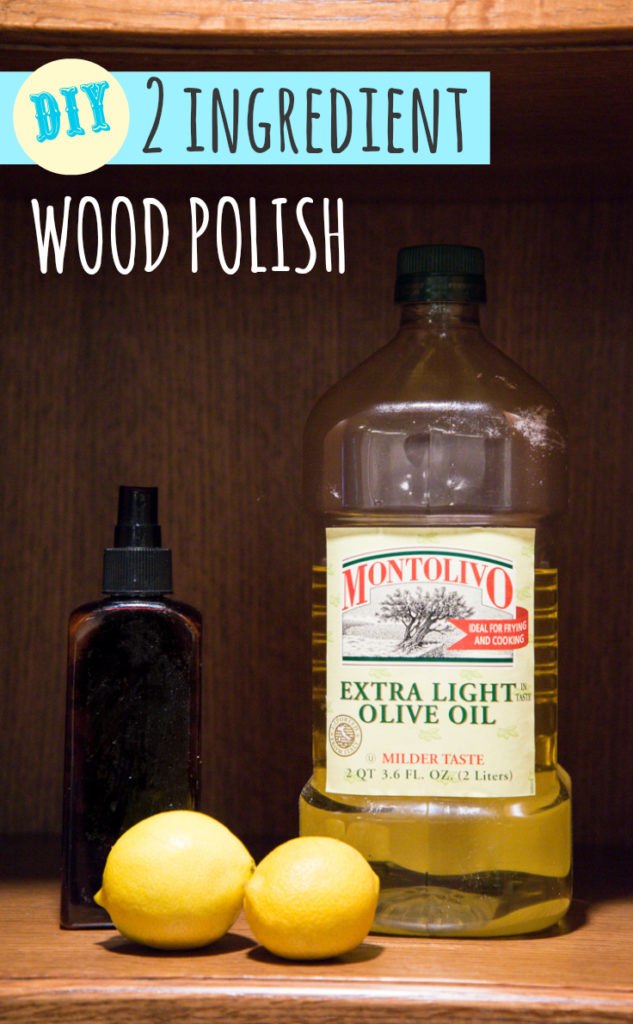 The other week I was visiting my in-laws home. It is a beeeeeeoooooootiful home filled with lots of gorgeous natural wood cabinetry. While there, I talked my mom-in-law into letting me put one of my favorite homemade cleaners, DIY natural wood polish, to work.
Works like a dream, I tell you.
Forgot that nasty chemical laden spray you can find at the store. That stuff is full of all sorts of harmful ingredients. Instead, you can whip up this homemade wood polish in no time! And the best part is, it's safe enough to drink! (Not that I would recommend that .) I love knowing that the cleaners I use have no harmful side effects on me or my little ones. I'm sure you have these ingredients sitting in your kitchen right now.
Are you ready for the simpleness to astound you?
Ingredients for DIY Wood Polish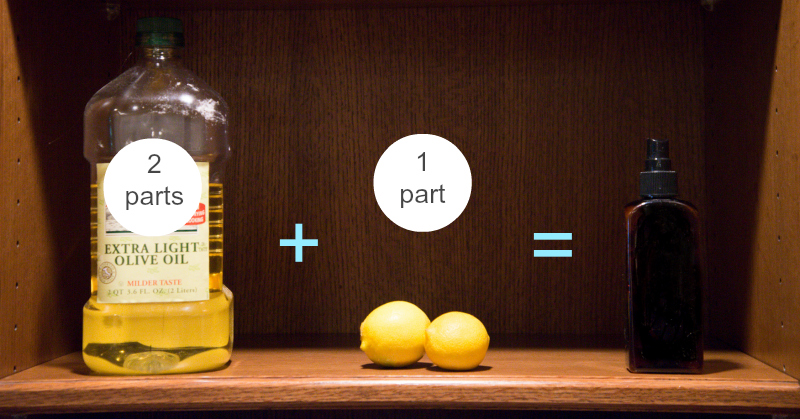 2 parts olive oil
1 part lemon juice.
That's seriously it, folks.
Directions for DIY Wood Polish
In an empty spray bottle or in a regular jar, mix 2 parts olive oil with 1 part lemon juice. It's a smart idea to first strain the lemon juice in a fine mesh strain to prevent your spray bottle from clogging. I just used an empty spray bottle from a natural, store bought wood polish I have used before. Shake well to emulsify the mixture. Bada bing! You have yourself some wood polish. Spray sparingly onto wood and in circular motions, rub the polish into the wood until it is well buffed with a soft cloth. If storing in a regular jar, just pour a small amount onto the cloth and buff into the wood in circular motions.
Here is my in-laws entertainment center before any polishing action went down: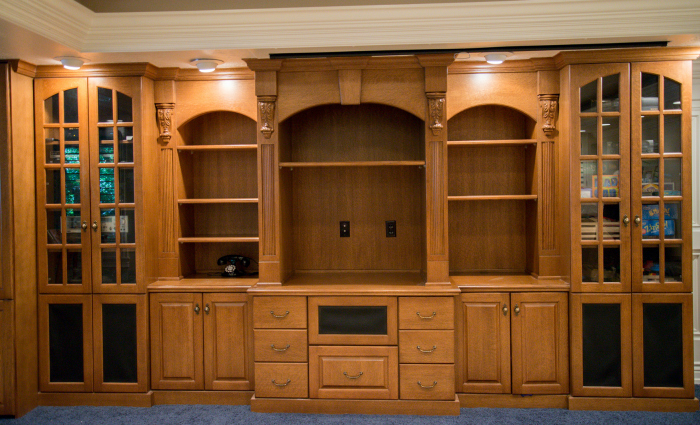 Here it is halfway done. The left side has been polished and the right side has not: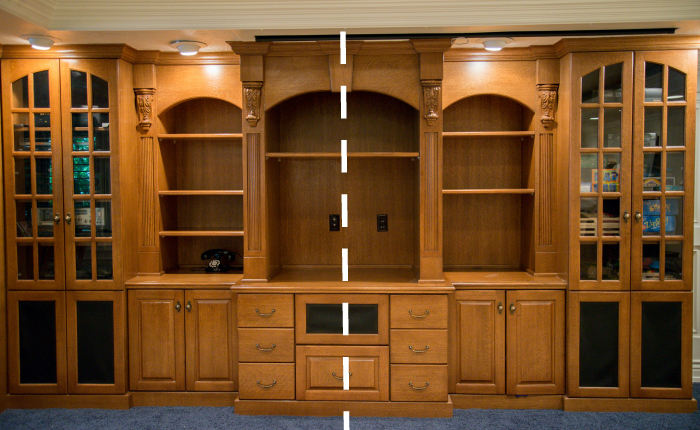 And here's the final product: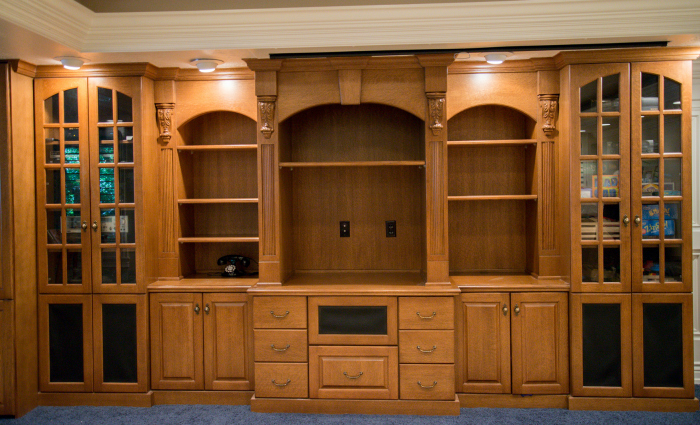 Look at that beautiful conditioned wood!! I know it's a little hard to tell from these pictures, but I promise the difference is huge in person! I love that this polish keeps the wood glowing for long after the few hours that my store bought spray does. You really can't go wrong.
So, how do we price compare the store bought stuff? For my recipe I used 2/3 C olive oil and 1/3 cup lemon juice.
Olive oil: $0.95
Lemon juice: $0.60
Total Cost: $1.55
A standard bottle of Pledge from my local Walmart is priced at $4, so that means our homemade DIY wood polish is 61% cheaper!! Not only are we keeping chemicals out of our home, but we're saving money too. Can't beat that.
Check out some of my other DIY cleaning recipes!