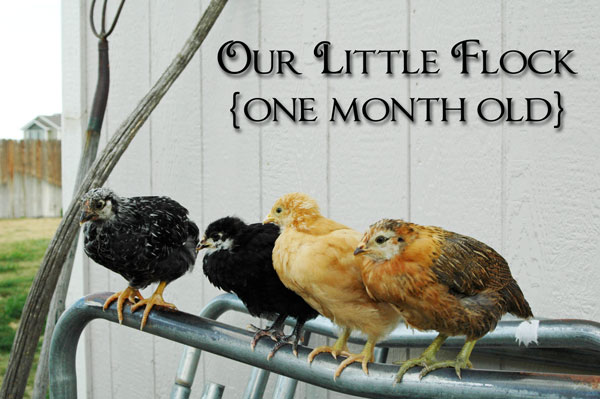 I have been a chicken farmer for one whole month now. The chicks are getting bigger every day and I still adore them.
Things I love about them:
Their curiosity.

Their sweet peeping sounds.

Soft feathers.

When they are still in my hands as I hold them.

That my children are learning to love and take care of them.

I love that they get really excited when I come over to their bin and talk to them. They LOVE people.

They love getting treats and will eat shredded cheese right out of my hands..its so cute!
Things I don't like about them:
Poop and all things chicken poop related.

My fears I get about them all the time: Will the dog eat one? Will a hawk kill one? Will one of these turn out to be a rooster? Is it too cold for them? Is that poop on my carpet?

Reminding my children to constantly wash their hands after hold them.
It has been 4 weeks since we brought home the baby chicks from the feed store. So it was time for a one month photoshoot..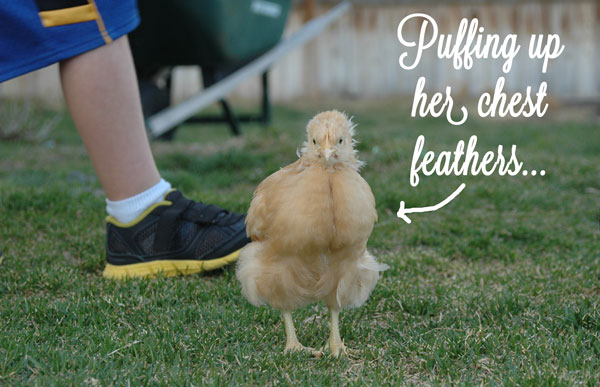 We took them outside on a cool day. Ginger was cold I think because she started puffing up her chest feathers. I laughed so hard! It was seriously so cute.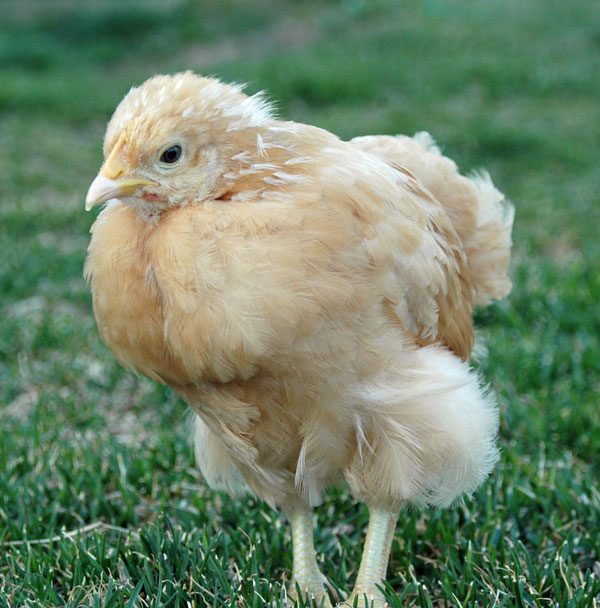 Oh Ginger..you are too adorable!
By the way, taking pictures of chickens is really hard! They are shy naturally and want to either run away entirely or come right up to you in 2 seconds too close to your camera. They are constantly on the move.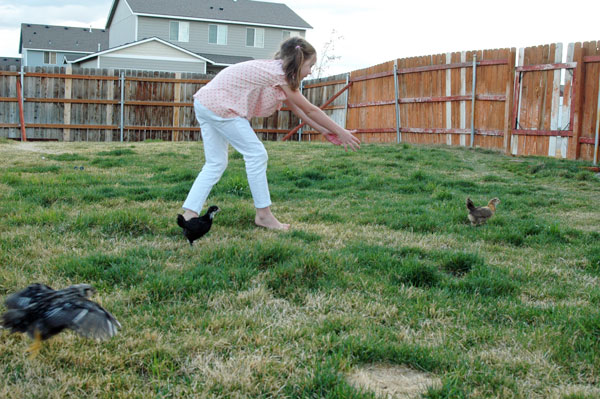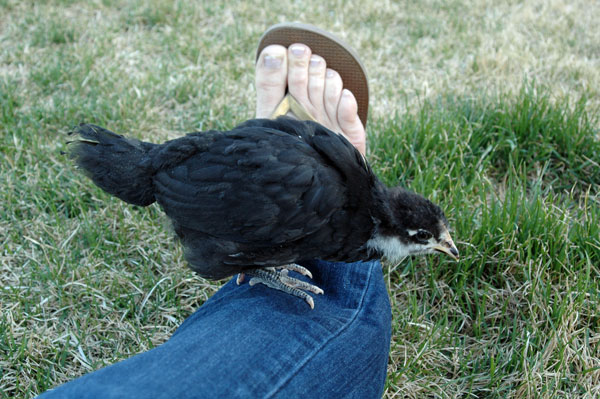 Hello Roxie! Get off my lap and get back into the grass….I am trying to take your picture. 😉
Okay, so here are all 4 of our lovely chickens at 4 Weeks Old: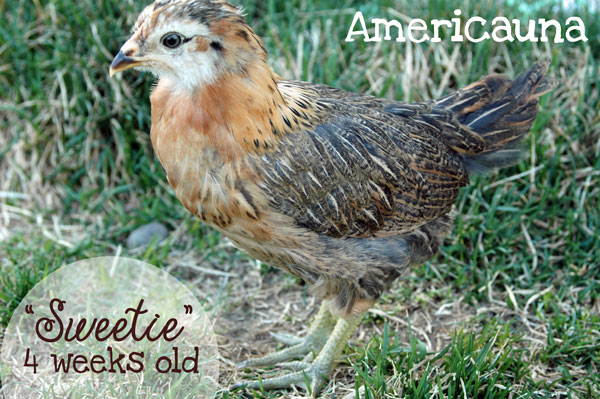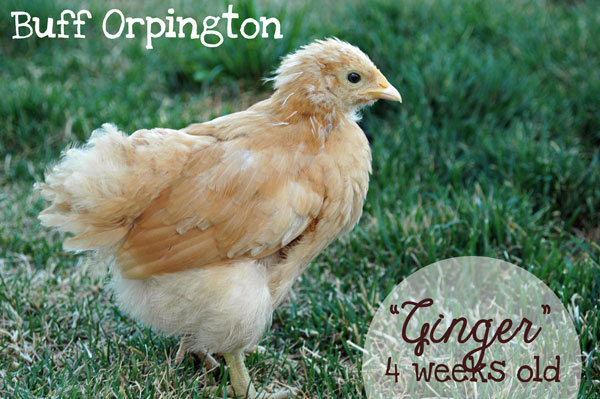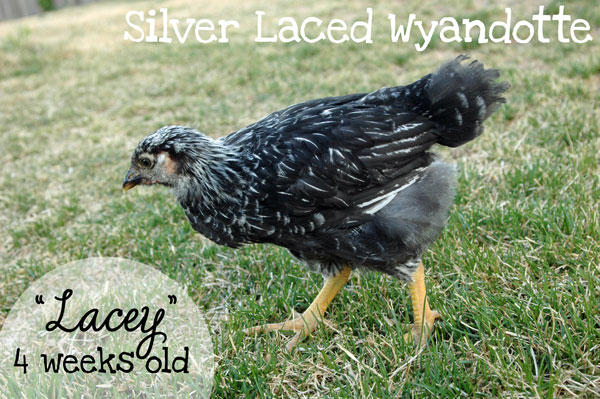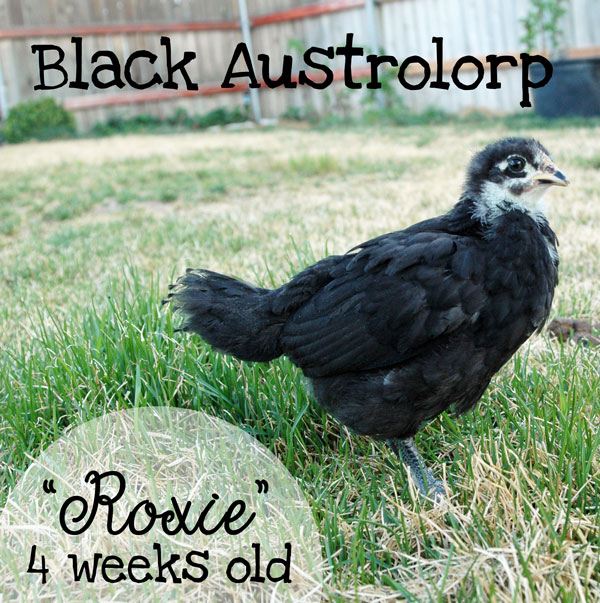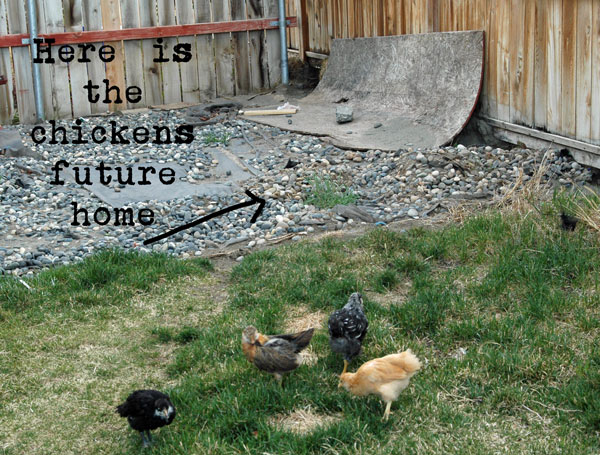 Every day we lock our dog Comet inside the house for a half an hour and take the chicks out to the yard to get them used to the weather. The picture above is where we will be clearing and adding the chicken coop to. It's kind of a mess and we will have to clear all those rocks but it will be a perfect spot for their future home!
They are doing really well. Hope you enjoy this update!