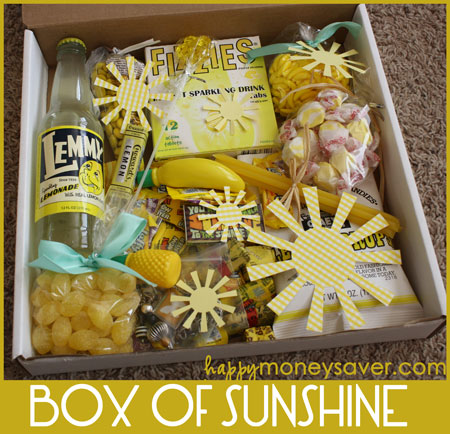 [pinit]
Sometimes winter can seem really long when the skies are gray and its really cold.  I know I can't wait to enjoy some of that summer warmth again…I miss it!  To show someone you are thinking of them or to brighten up their day consider giving them a Box of Sunshine!  Basically you can take anything in the color yellow and add it to this box.  Cut out a few paper sunbeams, print out a little note and you have a Box of Sunshine!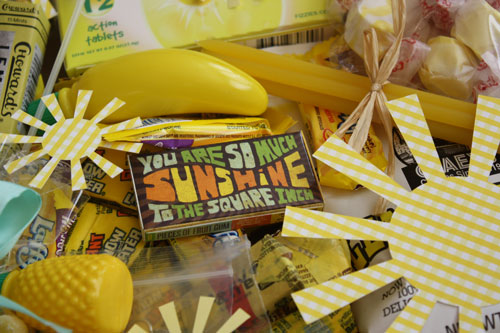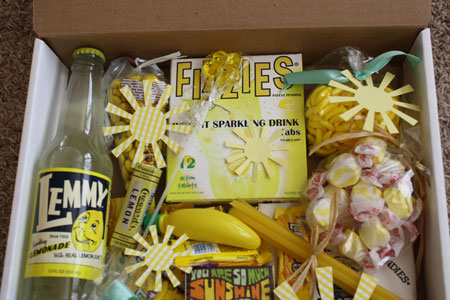 The above picture is a box that my sister sent to me using items that she found at a specialty candy store, but I was thinking that it would be great to use items that I coupon shop for to make these boxes a little more thrifty priced!   I am the Happy Money Saver you know… 🙂 So each week when I am out couponing and saving money at the stores I remember to get items in yellow whenever possible. Here is a picture of a few thrifty priced items I have been collecting that would work well for a box of sunshine:
A Box of Sunshine would make a great neighbor gift, a birthday gift, or a gift for someone feeling a little blue.   Want to thank a special cashier who patiently takes your coupons? This would be an excellent way.  I mean really, who wouldn't love to get a box of sunshine??
I have created a few FREE printables for you my dear readers. Just save them to your computer and print them out!  Enjoy!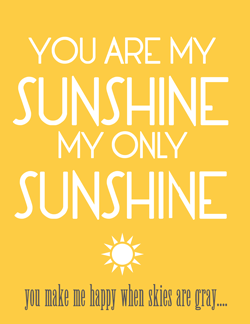 You Are My Sunshine printable download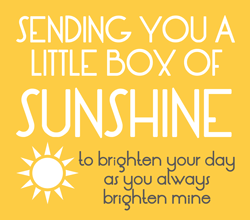 Sending you a little box of Sunshine printable download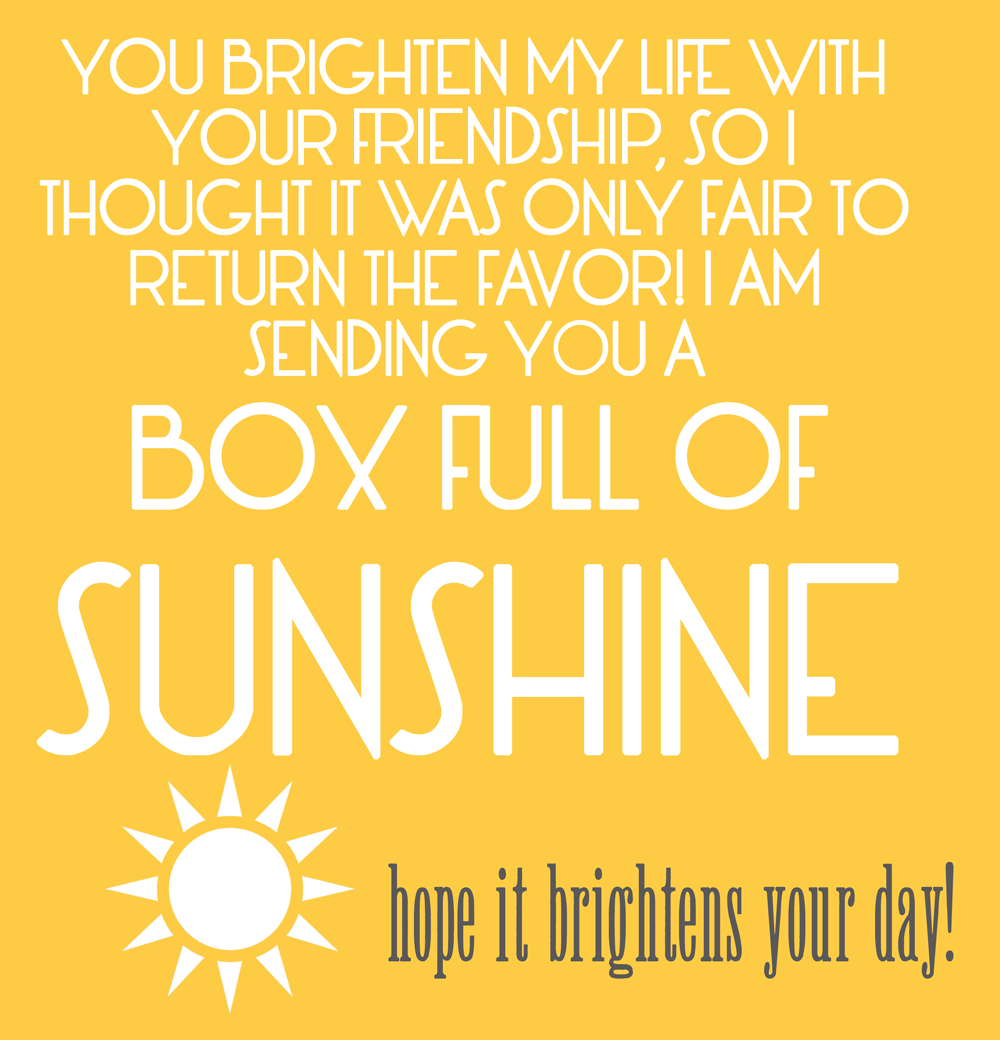 You Brighten my Life with your Friendship printable download
If you are new to Happy Money Saver, come join the fun by following me on Facebook. Plus here are a few of my most popular articles and series:
Hope you enjoy!