Today we made homemade play dough! Its fun, super easy, and the kids can make it almost on their own! There are many ways to make play dough but this one is my favorite!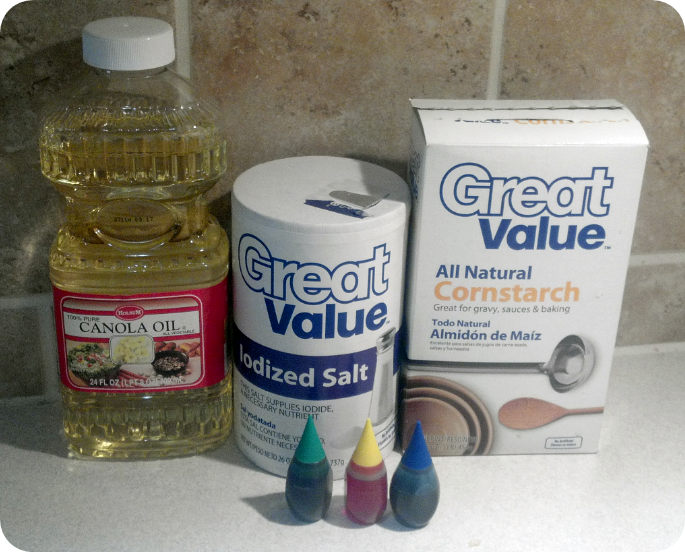 INGREDIENTS:
1 cup of water
1 Tablespoon of Vegetable Oil
1/2 cup Salt
1 Tablespoon Cream of Tartar
Food Coloring
1 cup Flour (not pictured above)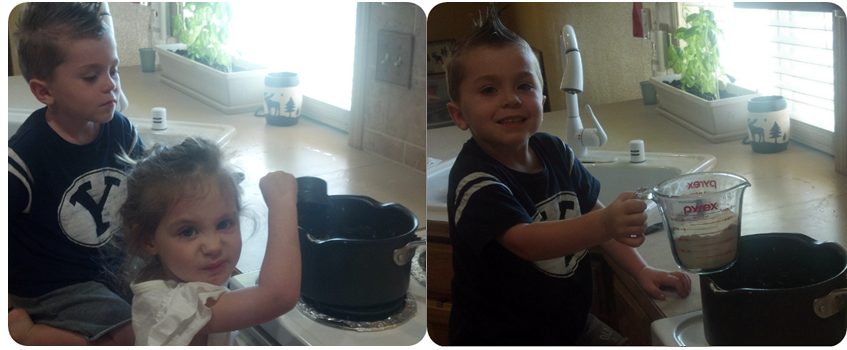 Combine water, oil, salt, cream of tartar and food coloring in a saucepan and heat upon a medium low setting until pliable. Remove from heat and add flour. The kids felt special being able to dump all the ingredients in the pot!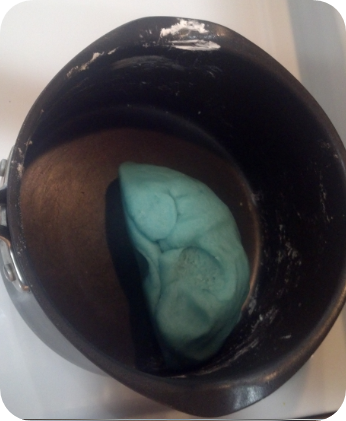 Stir and knead until it feels smooth like play dough.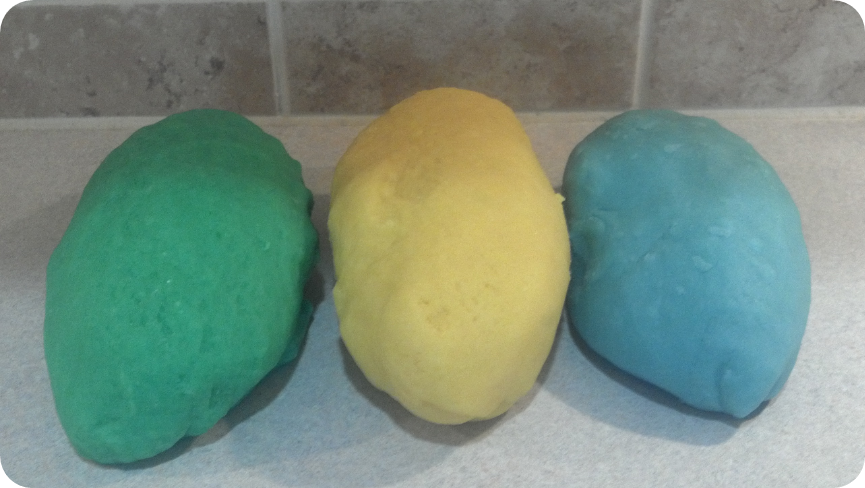 You can store the dough in an air tight container or plastic bag for up to 6 months!
This post is part of a series of Summer Fun Activities on a Budget for Kids. See more of these fun ideas and posts here.