The kids always get super stoked when the Amazon Man rings the door bell because they know its another box to build something with. This time we built Robots!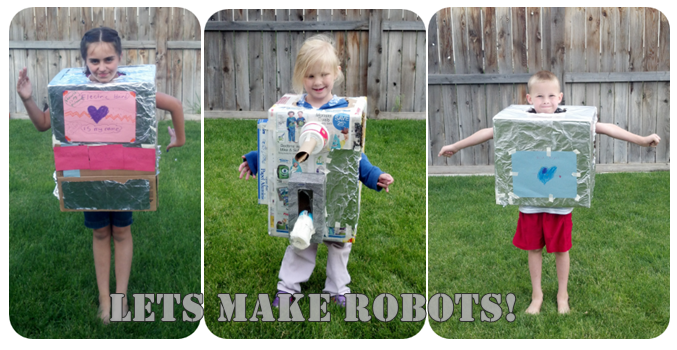 The best thing is I didn't have to buy anything for this awesome activity. The kids went on a treasure hunt around the house for items they could gather together for their robots. Here are the items they compiled: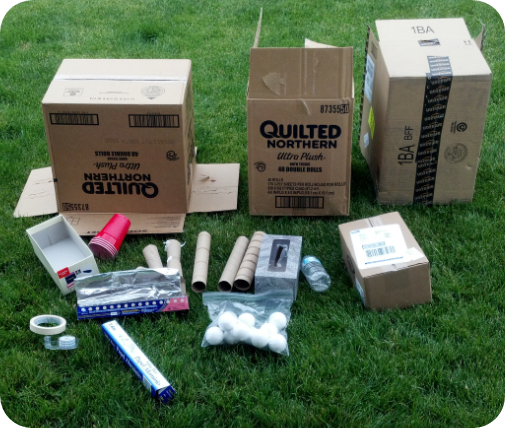 Cardboard Boxes
Paper Towel Rolls
Toilet Paper Rolls
Foil
Water Bottle
Red Solo Cups
Kleenex Boxes
Scotch Tape
Glue
Masking Tape
Construction Paper
Markers
I must say, this was a 3- day project. One day we got all the items together and made the head holes. The next day we decorated the outsides of the robots. The 3rd day the kids perfected their robots and went into the robot fort!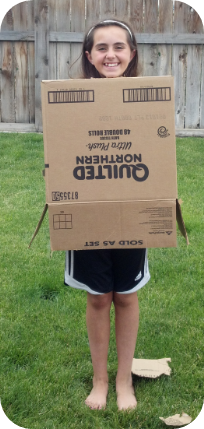 First, we cut the head holes out.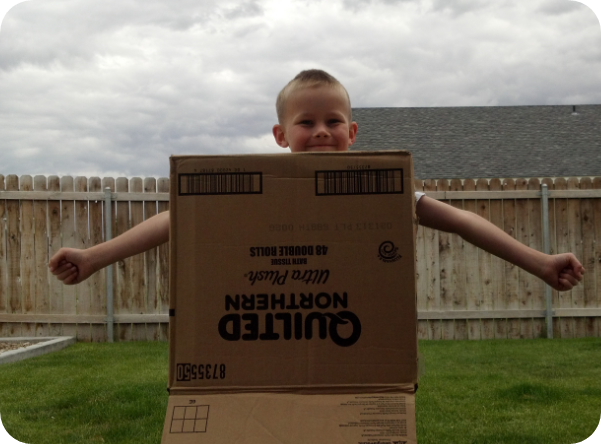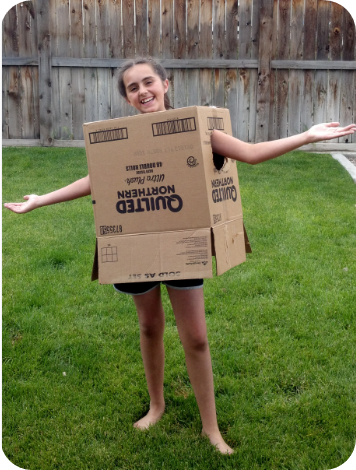 Then, the arm holes. Is it me or does this girl just crack you up?!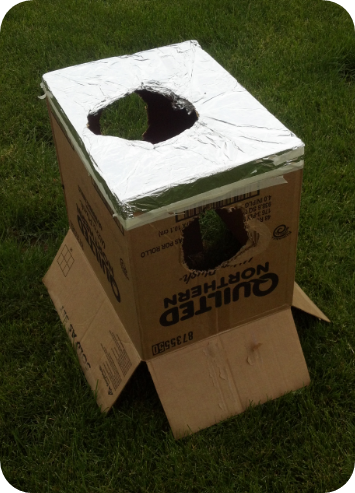 And the decorating began! Linzey & Landon glued and taped foil all over the outside of their boxes.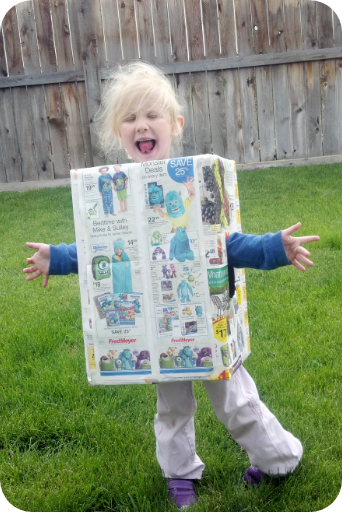 Crazy Canny chose the Monsters Inc, Fred Meyer Ad 🙂 and comics for the back!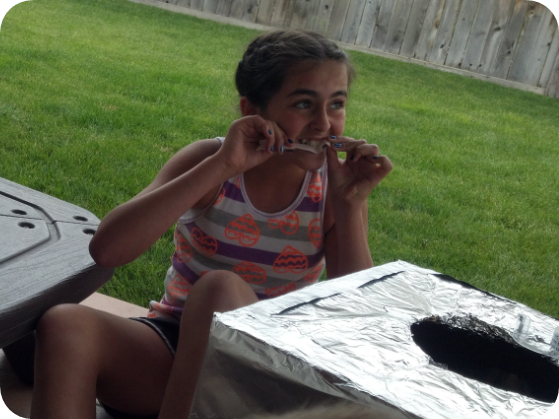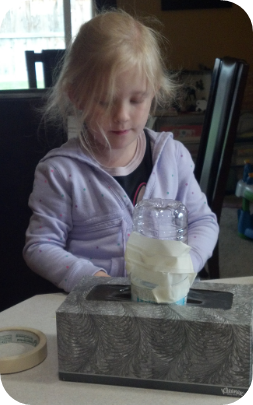 While Linzey and Landon got to work on their robots outside, Canna was inside working on components to add onto her robot.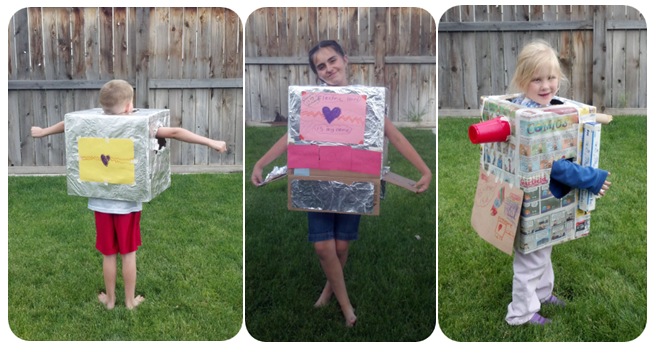 Landon's robot had a very sleek and simple design with 1 picture in front and 1 picture in back.
Linzey's made a girl robot wearing a dress.
Canna's was an exquisite creation for sure!
Making these robots was fun for the kids and they used their imagination. They were able to choose what items they used, how they wanted to decorate it, and besides cutting the holes they completed this activity on their own!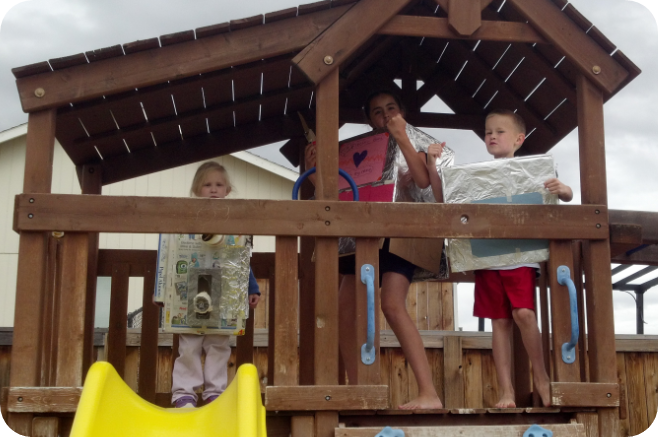 Even the rain didn't stop these robots.
Robots= 1
Rain= 0
This post is part our Summer Fun Activities on a Budget for Kids series. See more of these fun ideas and posts here.