Do you love secrets? Do you know anyone who can't keep a secret? My husband cannot keep a secret for the life of him! He can't go Christmas shopping until Christmas Eve and then I have to beg him when he comes home not to show me what he got!
Now, I have a secret for you………………but this one you can share!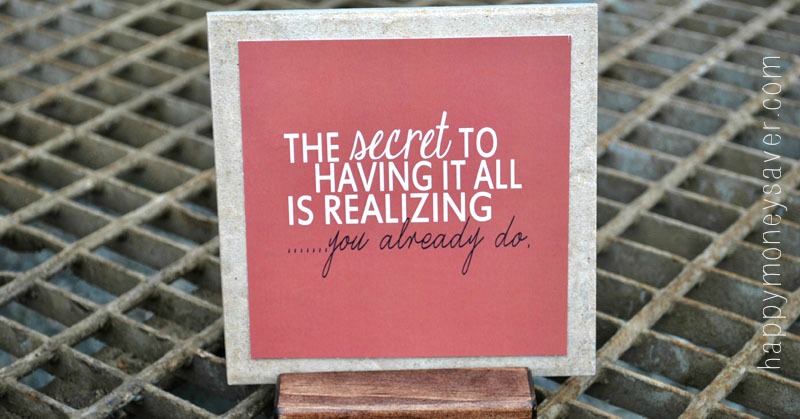 This quote has been "love at first sight" since I read it. A friend once said to me, "Recognition is an amazing blessing." I still have my dreamy travel plans, a loooong bucket list, and plenty of ambitions to conquer. However, those things do not mean I'm not living my dream right now!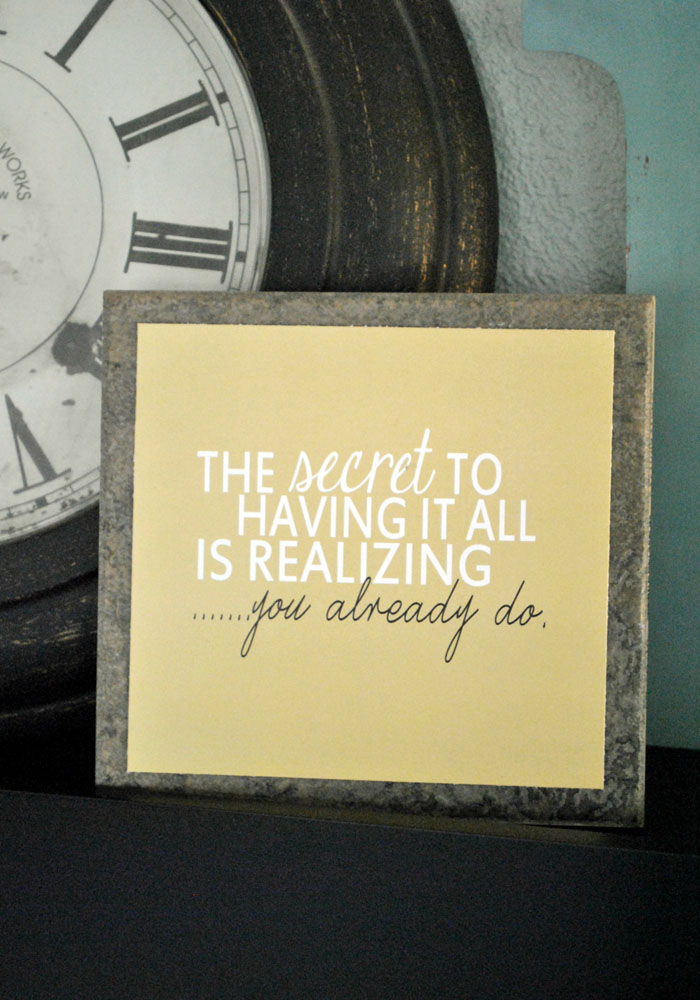 I printed this on card stock, cut out the printable, and then modge podged it onto a 6×6 inch tile. I found my tile at Home Depot for 68 cents! It would also look great on a wood block..
All you have to do is click on my link, save it to your computer, specify which page you want to print, and voila!
Free printable–> "The Secret To Having It All" FREE PRINTABLE QUOTE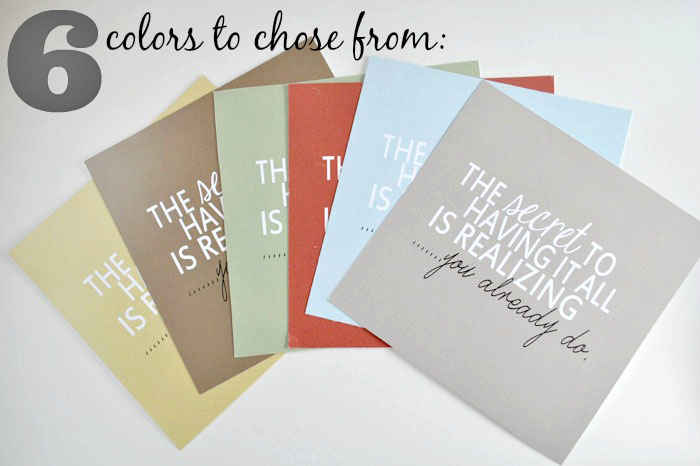 Now go here to my "The Secret to Having It All" free printable quote and make one for a friend and then for yourself. I love having this quote in my home. This will fit perfectly anywhere because it comes with sixcolors to choose from!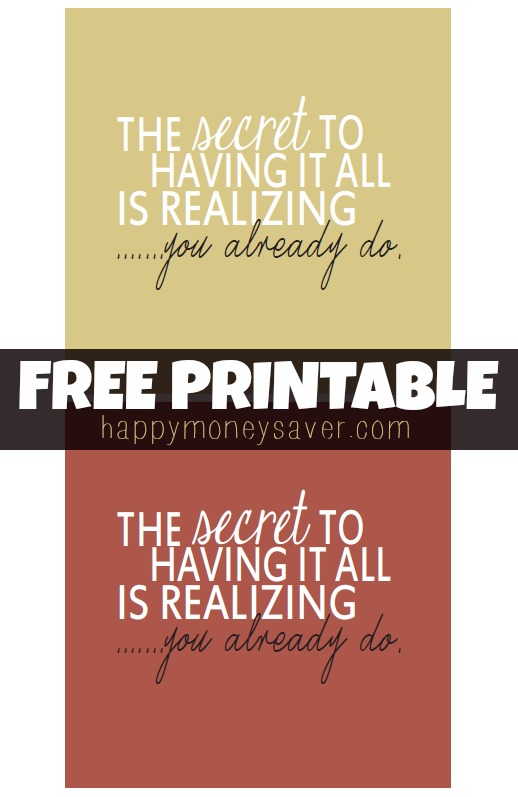 Let's makes someone's day more special-and pass this secret along!