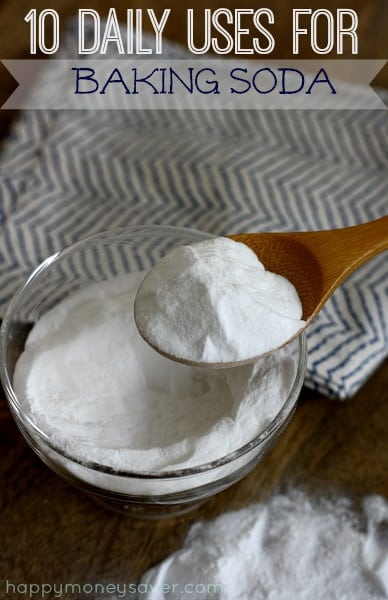 Baking soda is one of those things we all have in our home. For some it is used often for cooking and for others it is shoved somewhere in their fridge hoping to keep the leftovers smells at bay. I think I can honestly claim both of those.
But I bet you didn't realize all the versatile ways you can use baking soda daily throughout your house. Baking soda may look like a fine powder but it really is a chemical compound that releases bubbles of carbon dioxide when it interacts with an acid and a liquid. In baking it is as a leavening agent to make your bread and cakes fluffy. But it is also a great cleaner around the home and is so affordable! Who knows? It may make you think twice when see that little box in your pantry.
Here are 10 Ways to use Baking Soda Daily.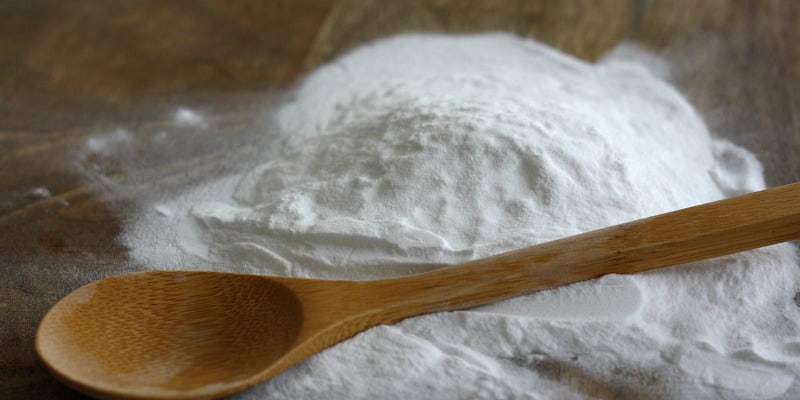 1. Clean your toilets. Put a cup of baking soda in the toilet. Let it sit for an hour and then flush. It cleans the toilet and gets rid of any odors without any scrubbing.
2. Wash your hairbrushes. Over time there can be build up of oil and hair products on your brushes. Soak your hair brushes in 1 cup of warm water and 1 teaspoon of baking soda. Rinse with clean water. Leave it on the counter to dry.
3. Facial Cleanser. Add 1 tablespoon of baking soda to your usual facial cleanser or even just coconut oil and form a paste. Massage into your skin in circular motions to help exfoliate and leave skin feeling soft. I do this about once a week and I swear it makes my face glow!
4. Clean crayons off of walls. Apply baking soda to a slightly damp cloth and rub lightly. Then use a dry cloth to clean off the crayon marks. Yes, I know this works from personal experience.
5. Get rid of the itchy bug bites. Make a paste out of baking soda and water. I usually use about 1 teaspoon of baking soda to 1/2 teaspoon of water. Apply it on the bug bite. The itchiness and redness is eased!
6. Remove oil and grease stains on your garage floor. It's inevitable that sometimes the garage floor is going to be dirty. Simply sprinkle baking soda directly on it, let it absorb as much as it can and then scrub with a wet brush.
7. Baking powder substitute. In cooking it can be used as a substitute for baking powder by mixing it with cream of tartar or vinegar. I love being able to substitute crucial ingredients when I run out of them which happens a lot lately!
8. Scrub your tubs. I hate to use harsh chemicals when I know we are at our most vulnerable! Baking soda, a little water and a hand brush cleans and deodorizes your tubs in minutes!
9. Relieves sunburns. Add 1/2 cup of baking soda to a warm bath. Soak for at least 15 minutes in it to soothe the sunburn. If you don't have time for a bath combine baking soda and water and apply it to your skin with a washcloth or soaked cotton balls.
10. Neutralize your breath. Sometimes you run out of mouthwash right before a hot date. No worries! Mix 1 teaspoon of baking soda in a glass of water. Swish it, spit it and rinse. It's an easy, inexpensive mouthwash to keep your breath fresh!
Do you have any special ways that you use baking soda in your home?