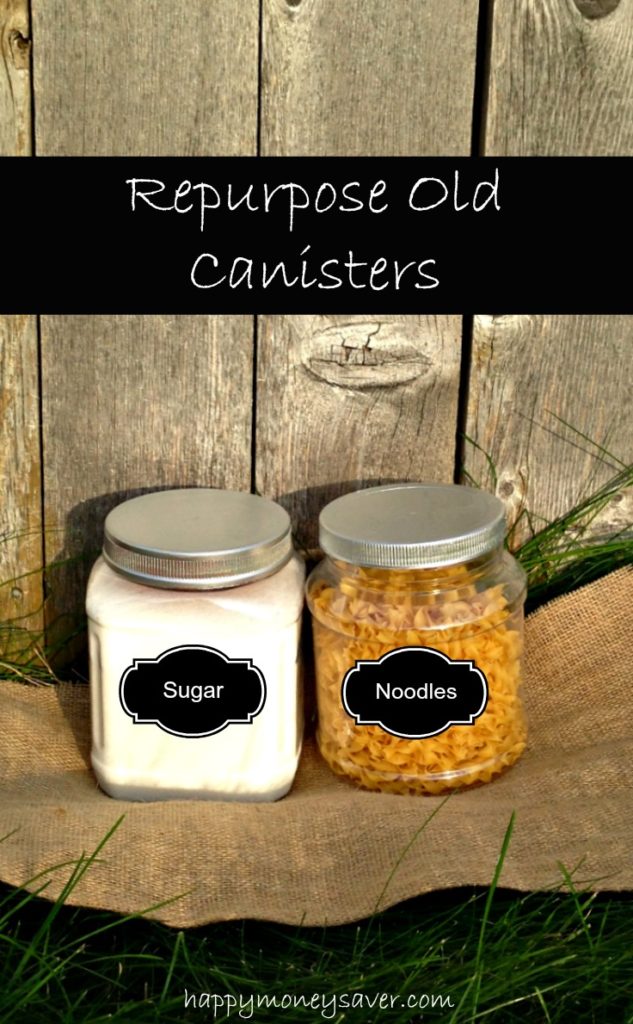 I am sucker for organization.  I like when things have their place.  But I hate the price tags on those organizational units.
Recently, I was shopping and found the cutest containers with silver lids to put my baking storage items in.  I was already imagining how they would look in my pantry.  Then I saw the price tag–$10 a container!  No way could I do that!  But they looked easy enough to replicate.  So after finishing a few of our family's favorite treats I was able to repurpose old containers for my own pantry storage.
How to Repurpose Old Containers for New Storage
Silver spray paint and primer
Plastic Containers with lids
1 – Remove the lids from your containers.  Spray the silver spray paint on the outside of the lids and let them dry.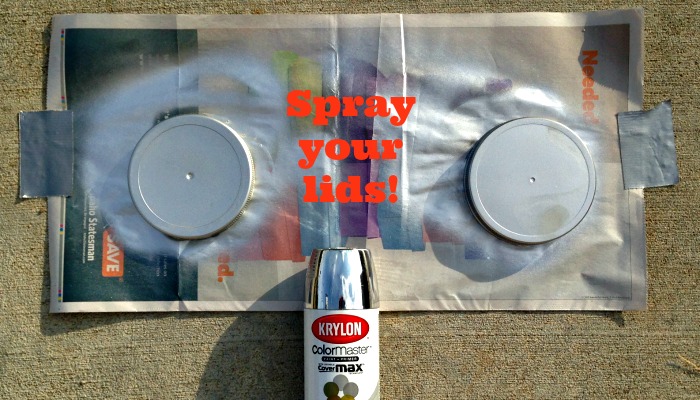 CAUTION: Make sure you position the nozzle so the spray paint goes onto the lid the first time.  By the way if anyone has any secrets for getting spray paint out of hair let me know!  🙂
2 – While the lids are drying (about 15 minutes) remove the labels from the jars by using  olive oil around the edges of the label.  The oil helps lift off the label easily.  Peel off the rest of the label and the glue.  If your glue is quite thick add a tablespoon of salt and either a dry paper towel or a scrubber to get a clear surface on the container.  Clean the container off and dry completely.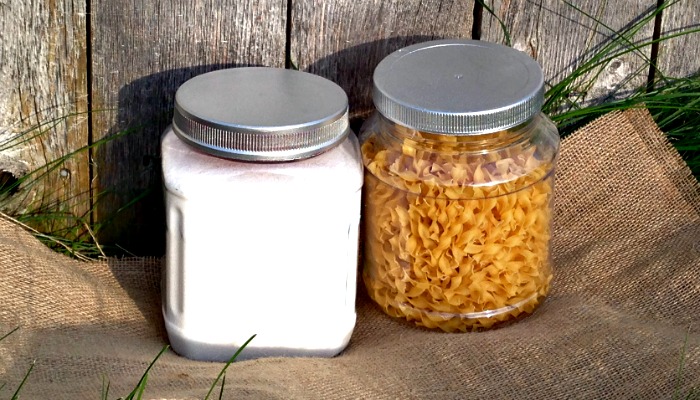 3 – Add the dry lids to your containers and fill them with any baking supply you want.  Right now I love to use these containers for sugar, pasta and my homemade brown sugar.  Add labels for organization or keep it clear for the clean, sleek look!