"An Apple for the Teacher"
I've always heard this saying, but have never actually given an apple to any of my teachers.
Have you?
A commonly said phrase is, "A is for Apple" and if you think about it that's the grade we all want in the end. Soooo…… if we give our teachers an A at the beginning of the year, we can get for an A at the end of the year, right? Well, maybe not…..but we can try:)
You'll love my new Happy Thought this month…….. "THE CLASSIC" Apple Teacher Gift Idea.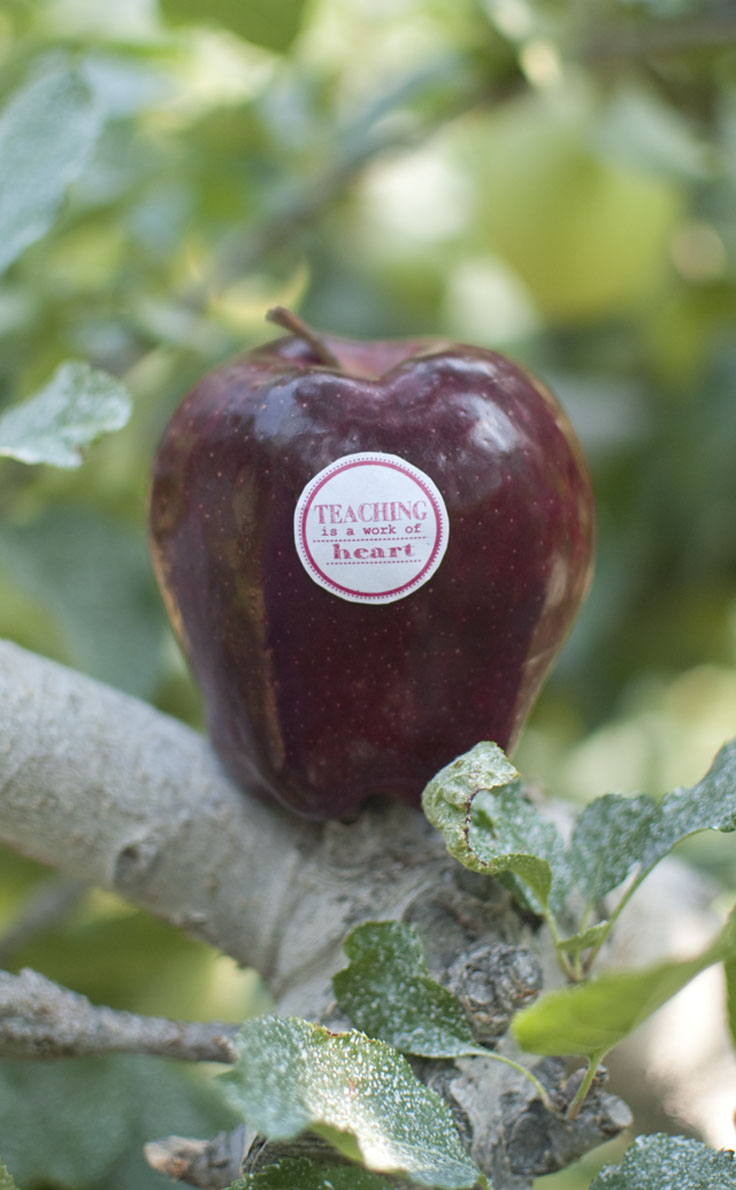 I bought a package of these shipping labels so I could turn my printable into a sticker for the apple.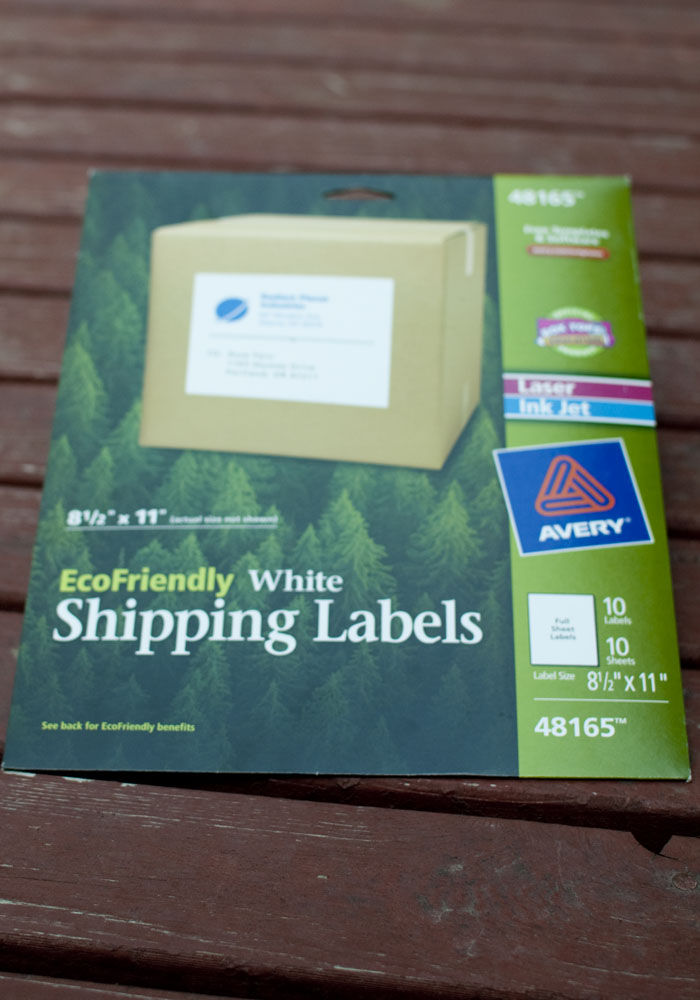 Gather some apples and buy some shipping labels. Then click on my printable link…right click and save it. I like to copy and paste mine in Word and size it there. I made my circle just under 1 inch in diameter. I sized it to fit with my circle 1 inch hole punch. Don't have a hole punch? Well then, just cut 'em out:)  The apples are round, so the smaller the circle the better or the sticker won't lay flat very well.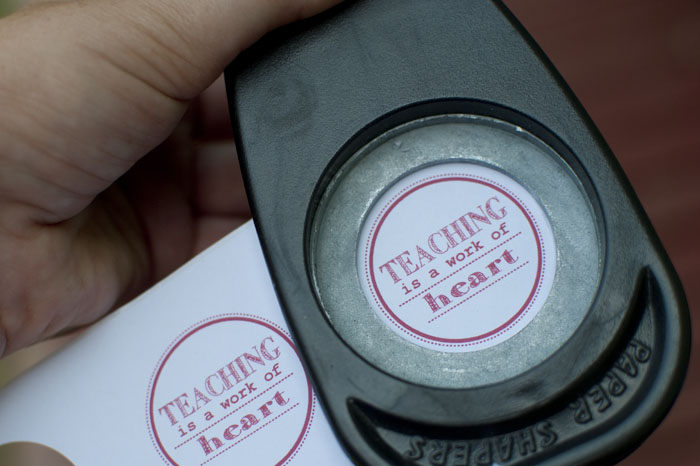 The stickers look great on any color of apple. I can tell this is going to become a fun, easy tradition for my kids at the beginning of each school year. Hhhmmmm….the start of a new tradition…….. you might just have to check back next year for a new printable sticker:)