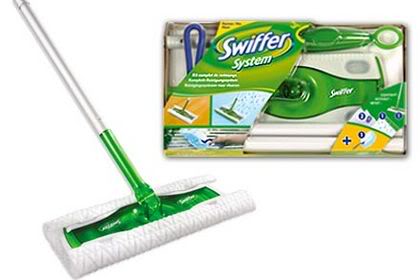 Today I wanted to reshare one of my favorite thrifty tips for you all. My mop. I have been through many mops..sponge head ones, swiffer wetjet, clorox wet-jet, rag style + many more. But they were either really annoying to use, felt they werent strong enough, or I had to constantly buy replacement heads or cleaner, which cost me lots of money. So I am pleased to share my favorite mop with you all that saves me both time + money.
The BEST mop that I just adore is actually the SWIFFER SWEEPER! (Yes, I did just say sweeper…)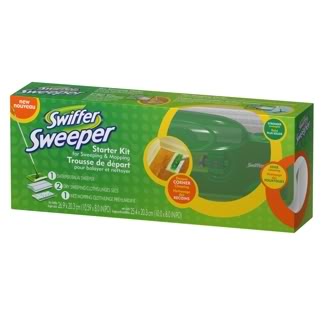 It comes in this little green box at most stores including Walmart, Albertsons, Target, Walgreens, Rite Aid ect. and runs around $7-$10.
I don't use it as a sweeper however, I use it as a MOP! The swiffer sweeper has 4 little holes to put the swiffer sweeper pads into, but I do not use the pads or refills. I use my own cleaning wash-cloths. The base (bottom of sweeper) is actually kind of a rubbery-spongy type material, so it is perfect for scrubbing floors with a wash-cloth wrapped around it.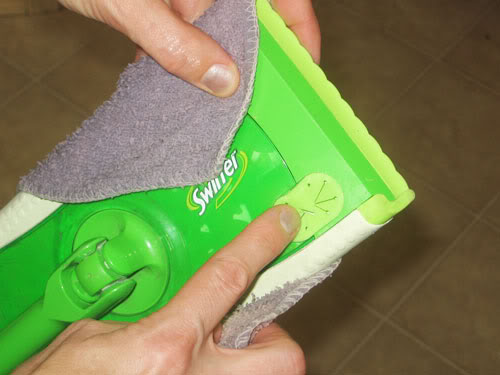 I simply fill up my sink, dip my wet wash-cloth in and attach it to the Swiffer Sweeper. I make sure and tuck some of the wash-cloth into each of the Swiffer Sweeper holes so it hangs onto it while I mop.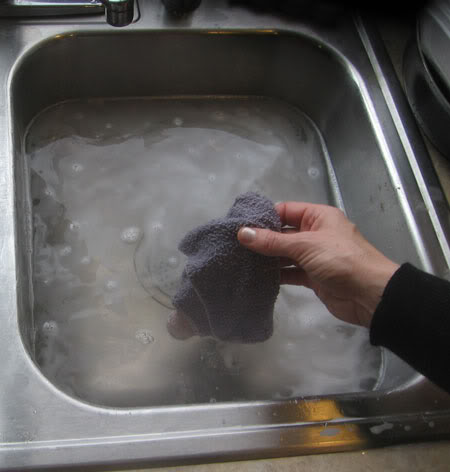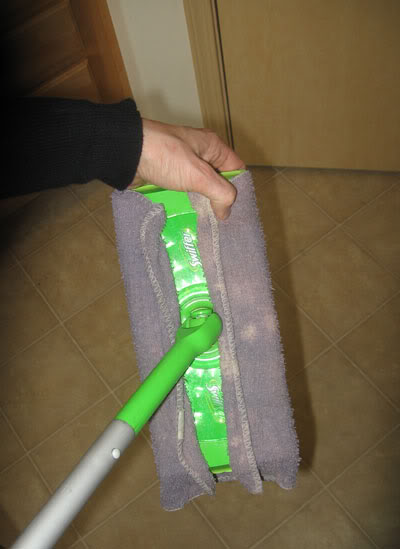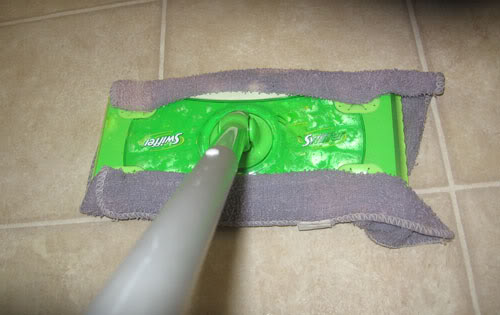 Then I just mop! That wash-cloth scrubs well, just like if you were hand washing the floor. If you have something really sticky or big just spray it with a cleaning agent and let it sit, it should come right up with that mop.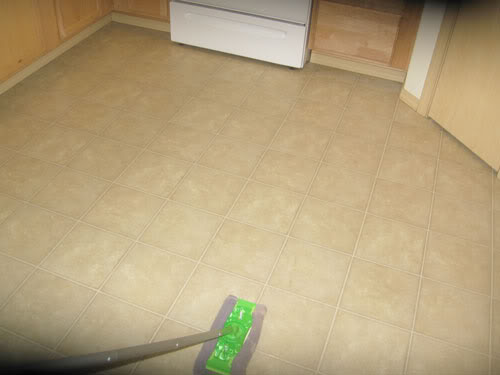 When you are done mopping, you can just throw your wash-cloth into the wash! I feel this not only makes me feel safe from germs + bacteria, but saves me money because I dont have to purchase all the refills.
If you have hardwood floors, this is great because your floors don't get too wet, plus you can dry them with a dry cloth after you mop using this Swiffer sweeper too.
Hey, if we have to mop, we might as well save money doing it right?