Hello all! My happy thoughts series had to be put on a hold for a few weeks because we were in the middle of moving from one house to another. But with Graduation season in full swing I had to share a fun idea I came up with for one of the girls that I know who is graduating this year. I like this gift because it's funny and because it's thrifty. We like fun and inexpensive around here. 🙂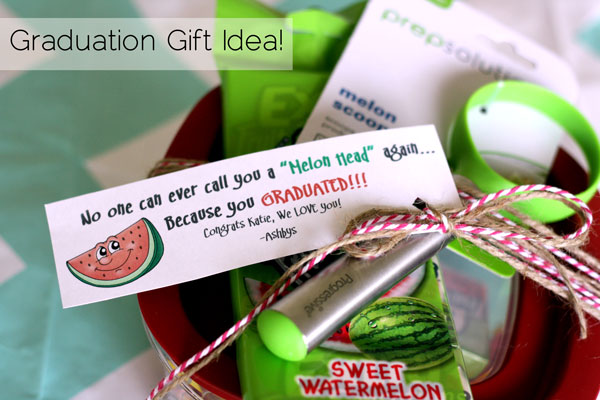 I wouldn't mind opening up a container full of candy!! YUM!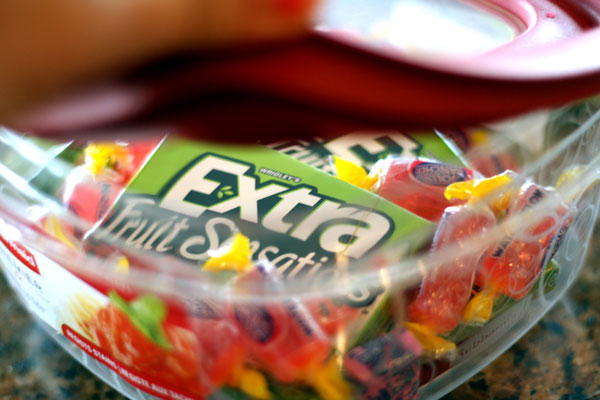 I love the fun bright colors of this gift, don't you? Reminds me of summer time…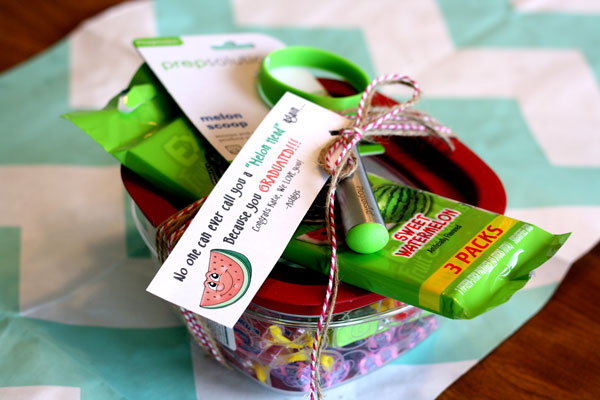 You can find a tupperware like mine for pretty cheap. I'd say $1-$6.00. I found a melon scoop at walmart for around $4. But you could get a melon baller for even cheaper. I just loved the look of the one I got.  Then I found watermelon candy and gum in the walmart isle, and filled the container with them.
What do you think? Would your Graduate like a gift like this? Leave me a comment and let me know what you think! 🙂