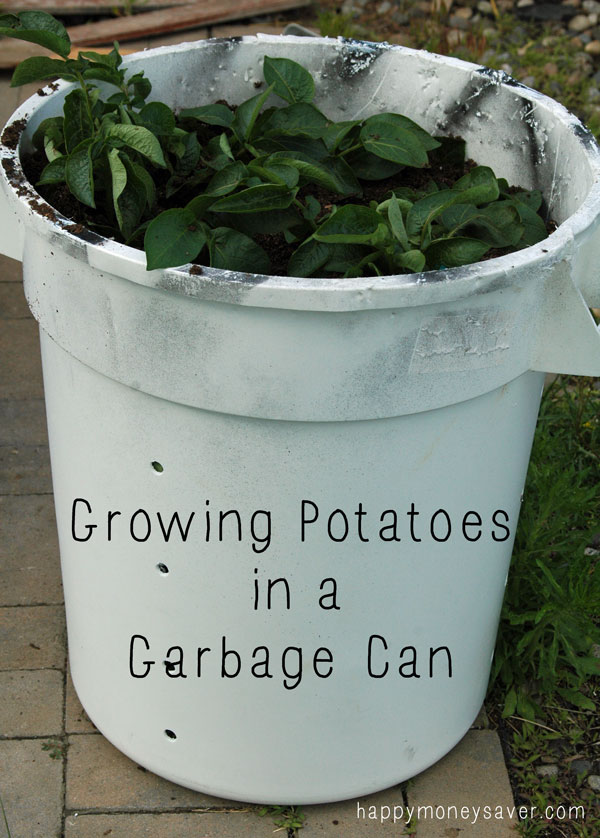 I mentioned to you all a few weeks ago that I am growing potatoes in a garbage can this year. I am hoping that it will give me a big tub full of potatoes by the end of the season.
I am really surprised at how fast the potato plants have grown. Whenever the plants get about 5-6 inches over the layers of soil I have been adding more soil until there is only an inch or 2 showing above the leaves. I planted my red potato seeds around the first of May, and have had to add more soil to the up-growth of potato leaves 3 times already.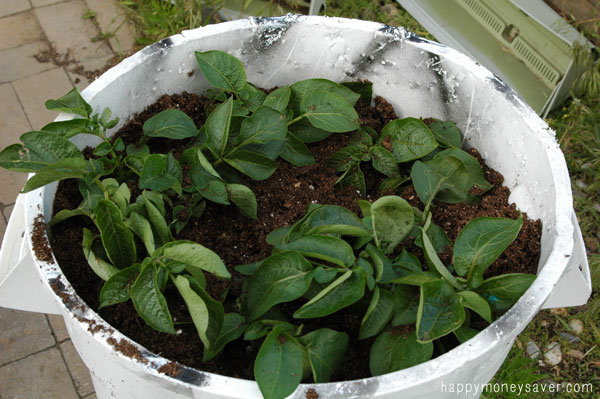 The plant has already reached the top of the garbage can and it's been only 3-4 weeks!
I just wanted to give you an update. So far it's looking and growing good!