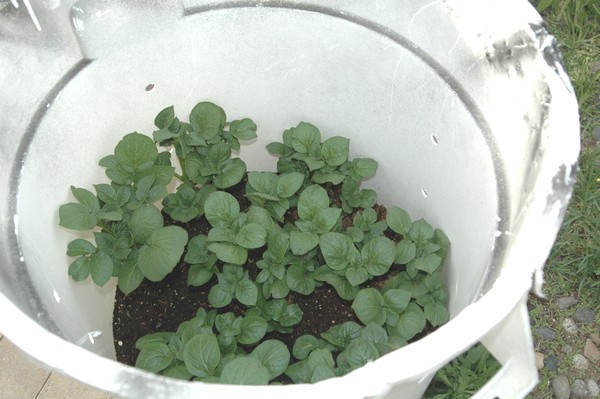 This year I am starting a brand new adventure: growing red potatoes in a garbage can. I read about this online and I was fascinated by it. The idea is to plant your potato seeds in a garbage can, then as the plant grows keep adding more soil until the can is eventually full. Then when they are ready to harvest you should have a whole garbage can full of potatoes to harvest.
So here is what you need to get started.
Large garbage can – 55 gallon is the size I used, but you can also use smaller 20 gallon ones if you have them laying around.
Drill to add drainage holes to your garbage can
Gardening Soil – Lots of it
Seed potatoes or potatoes that have sprouted
First thing you need to do to grow potatoes in a garbage can is to drill some holes in your garbage can. The happy husband showed off his manly skills for me by drilling them with his power drill all along the bottom and up the sides of the can like. I was really impressed. He has been really impressing me a lot lately with his building skills. Which reminds me, we are STILL working on the chicken coop. It is such a long process.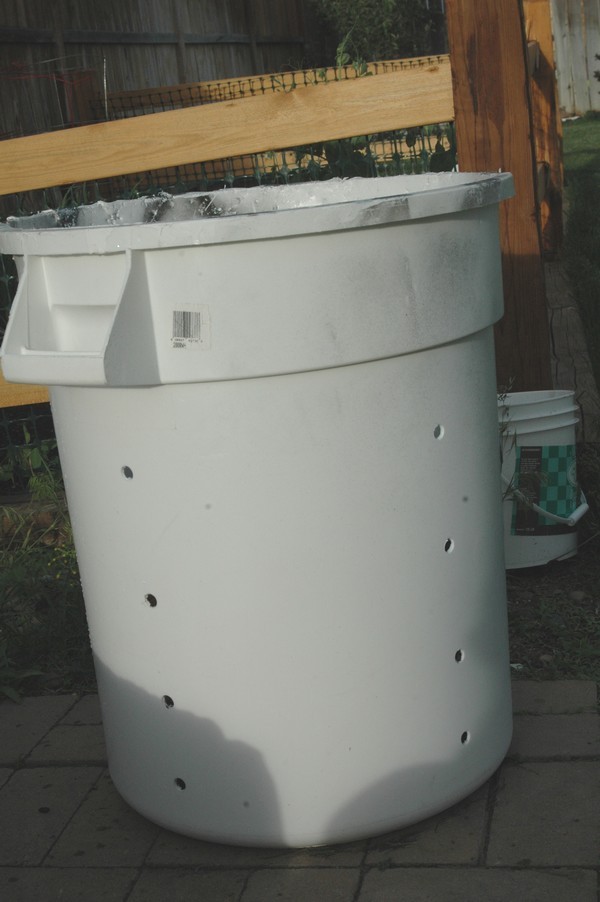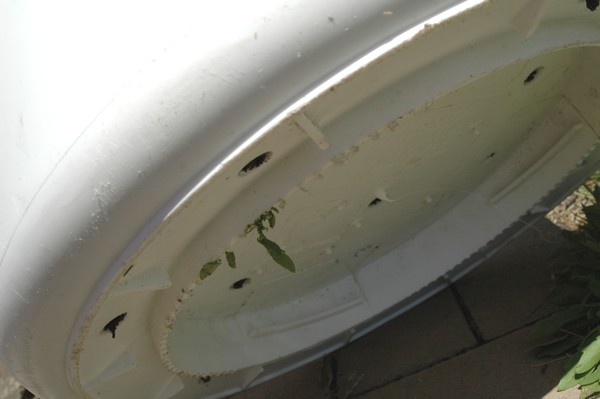 Make plenty of drainage holes on the bottom and up the sides. Otherwise you will have rotting potatoes… Ain't nobody want that.
If you have some gardening fabric or pottery chips/stones feel free to add a layer to the bottom of your garbage can.
Next I filled up a little under 1/4 of the can with soil (around 12 inches). Then added my red potato seeds and covered them with 3-4 inches of soil. Sorry I don't have a picture of this – I took the pictures and then my camera card got fried. But here is a picture of the potato plants starting to come up after 5-6 days.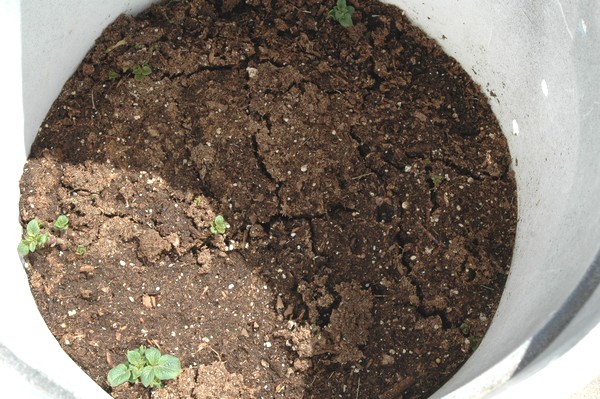 Once the plants are about 6" tall or so, add about 3 more inches of soil covering up the leaves and everything on the bottom ½ of the plant.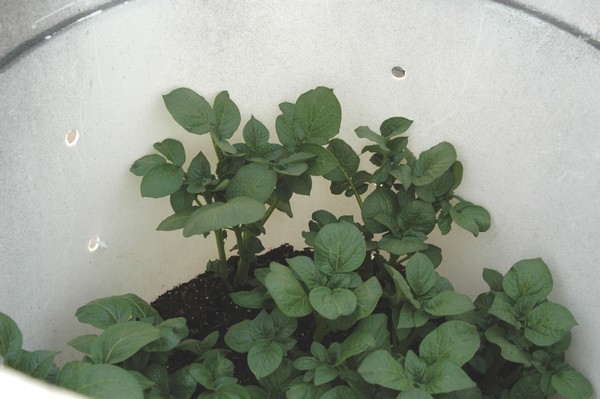 Repeat this process throughout the growing season until the can is almost full. Oh, and be sure to water your garbage can potatoes just as you would the rest of your garden.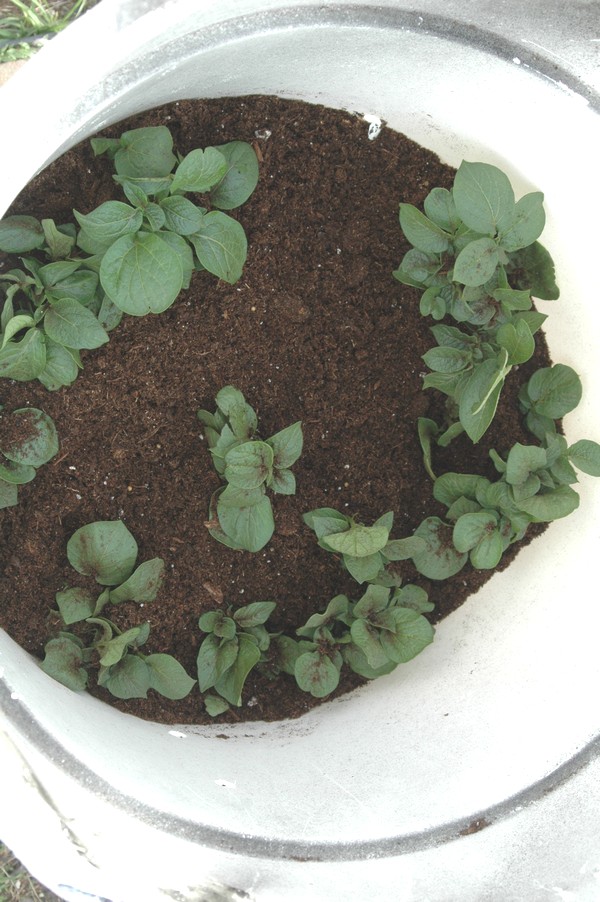 Eventually when you get to the top, add a nice layer of mulch and wait. The potato plants will grow really long out of your can. Then when they wilt and die off, wait two weeks and you should be able to harvest them. The cool thing is that you can just grab a tarp and pour out your bucket to collect your dear amazing potato crop.
I will update you on the progress of how it is all going and hope that I will be able to share a story when I am done on how I successfully grew potatoes a la garbage can.
Have any of you ever tried this method before?