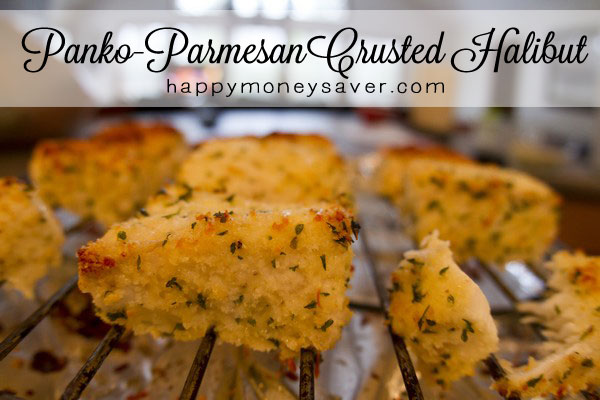 My sister Beth made this Panko Parmesan Crusted Halibut recipe and raved about how amazing it was. I thought it would be fun to share it. It was easy to make, beautiful and delicious. Can you imagine serving this to dinner guests? I am thinking the oohs and ahhs factor would be there. I might even try this recipe out with chicken next time since I don't care for seafood myself.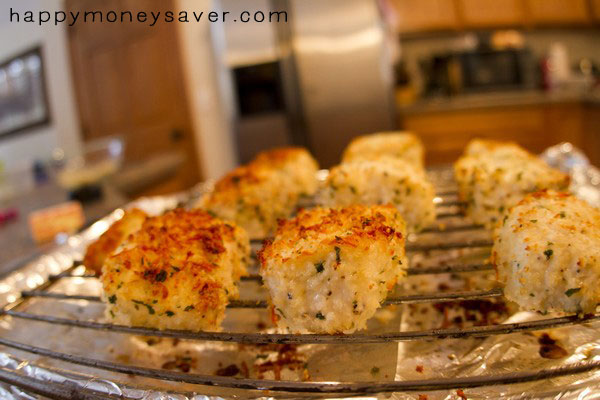 Basically you just take some Panko bread crumbs, parmesan cheese, fresh parsley, olive oil and fresh lemon and turn it into something amazing.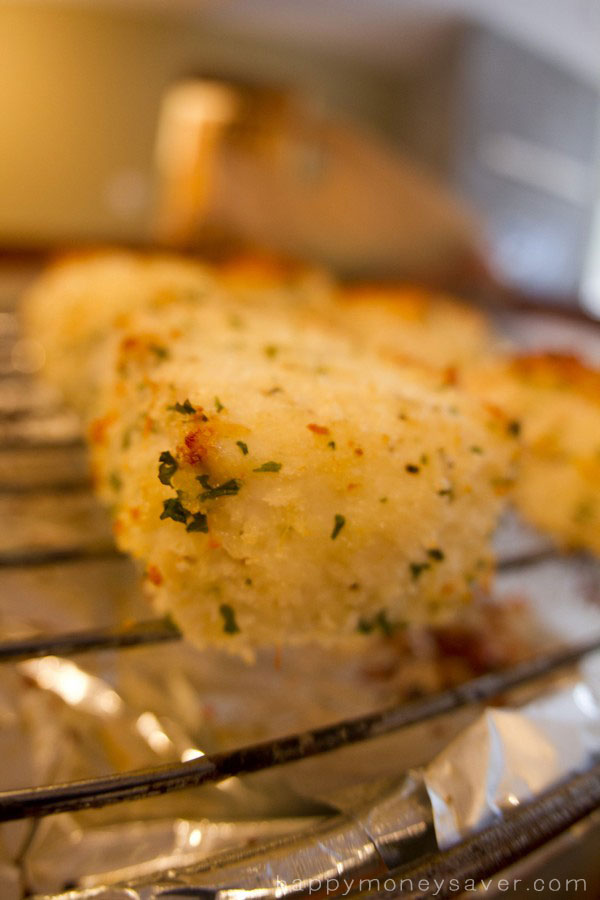 The secret is in using a foil lined pan which makes the Panko Parmesan Crusted Halibut crispy on both sides without having to turn anything.
[Original recipe source: For the Love of Cooking]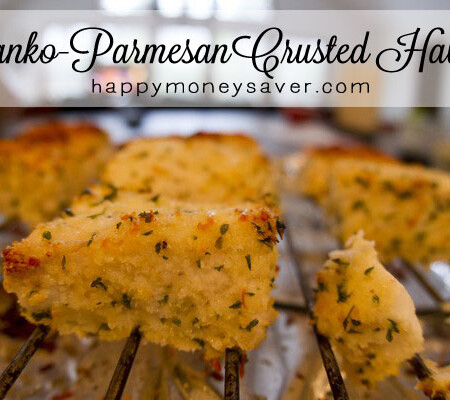 Recipe Card
love it? rate it!
Panko-Parmesan Crusted Halibut
Servings 6
Panko Parmesan Crusted Halibut is easy to make, beautiful and delicious!
Ingredients
2 Halibut fillets remove skin
1 tbsp olive oil divided
1/2 fresh lemon or juice
1/2 cup plain panko crumbs
1/4 cup of Parmesan cheese
1 tbsp fresh parsley chopped
1/4-1/2 tsp garlic powder
Sea salt and freshly cracked pepper to taste
Cooking spray
Instructions
Squeeze your lemon juice and olive oil over both sides of halibut. Then sprinkle sea salt and fresh pepper on both sides.

Line a baking sheet with foil. Add a cooling rack on the baking sheet + spray both with cooking spray.

Mix the panko crumbs, parmesan, fresh parsley, garlic powder, some salt and pepper in a bow or plate.

Dip the Halibut in the mixture on both sides. Put them on top of the cooling rack.

Place the baking sheet into the refrigerator for 20-30 minutes. (This will ensure the panko coating doesn't fall off when baking as much).

Preheat the oven to 450 degrees. Spray the top of each piece of fish with olive oil cooking spray. Place the baking sheet in the oven and cook for 15 minutes or until the halibut is cooked through + flaky.

Remove from the oven and serve with a lemon wedge. Enjoy.
Nutrition
Serving: 32g | Calories: 113kcal | Carbohydrates: 4g | Protein: 12g | Fat: 4g | Saturated Fat: 1g | Cholesterol: 31mg | Sodium: 139mg | Potassium: 268mg | Vitamin A: 125IU | Vitamin C: 5.6mg | Calcium: 62mg | Iron: 0.5mg