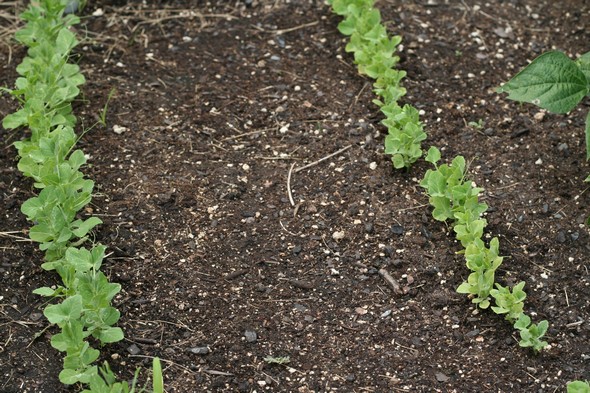 Giving you an update of all the happenings in my garden this month.
I planted some peas a few weeks ago hoping for a fall harvest. Crossing my fingers it doesn't get too cold or freeze too early this fall. I dream of freezing my own fresh peas to use on Thanksgiving day.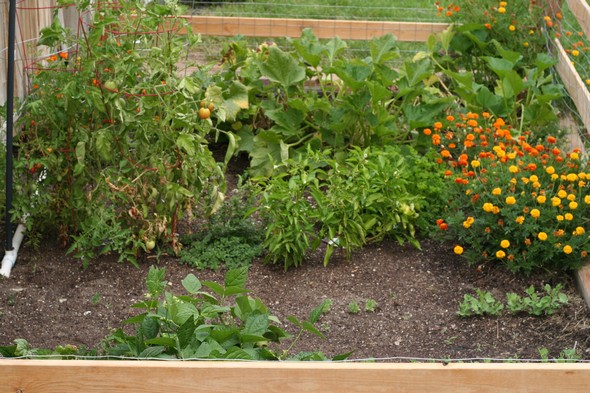 Here's what the garden is looking like. I found out I am really great at growing Marigolds…they have taken over my garden. Next year I will plant them all around the outside of the garden instead so it doesn't take up as much room.
I am harvesting green beans, tomatoes and zucchini right now, but not a whole lot else.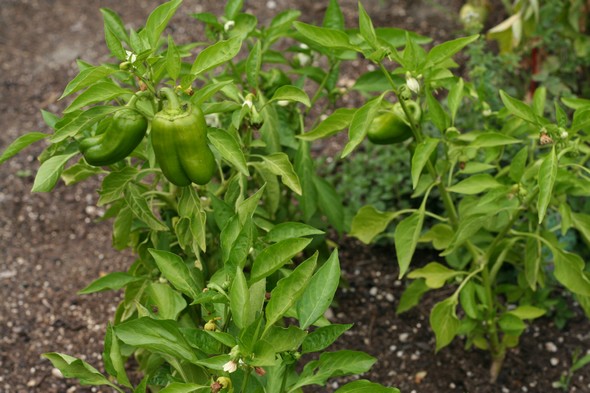 I am getting some green peppers growing again…hoping they grow big!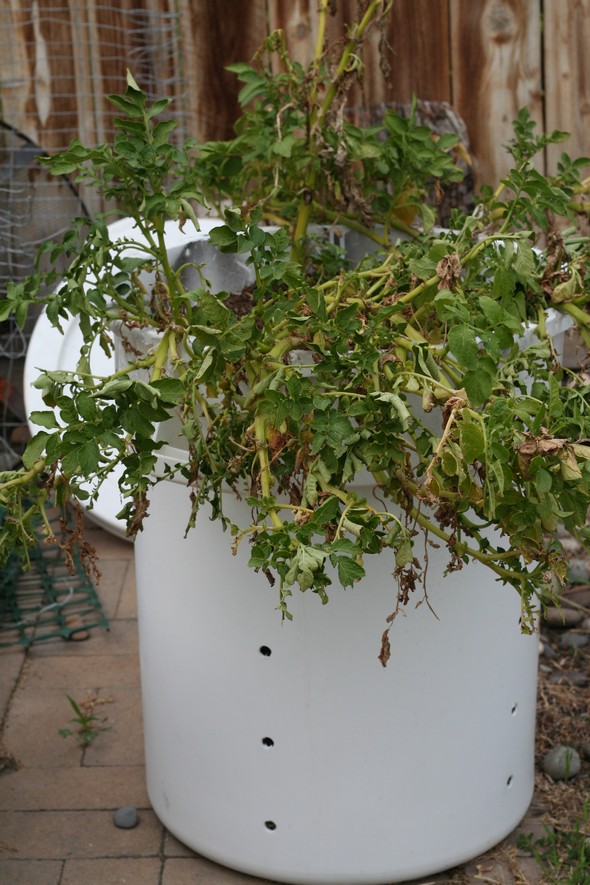 As for my Growing Potatoes in a Garbage can…there hasn't been too much change. Although I did dig in there a bit..and found a big beautiful red potato growing! Super excited. I just am supposed to wait until all the green plants on top have died and fallen over the edges. Then it's harvest time. I can't wait for that day.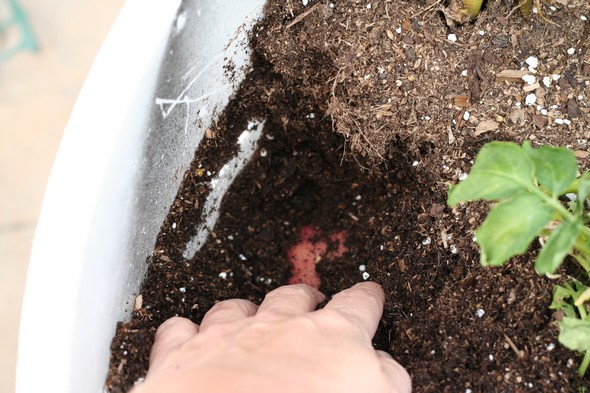 The only other thing I can think to share with you is that I started my first compost pile. Trying hard to keep it moist and turned..but the dog and chickens keep getting in it. I might have to make a bin instead to hold it all inside.
Yes, I know it looks pretty pathetic right now. It started out as a 3 foot by 3 foot nice looking pile. Sigh.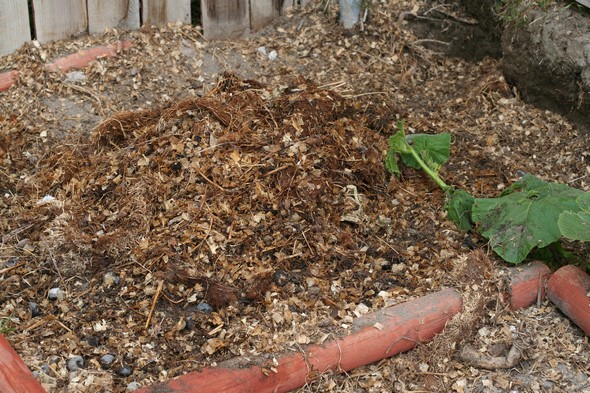 What I love most about gardening is how much I learn from year to year. It amazes me how much I grow from working in the garden. I am excited for next years garden already, dreaming and scheming about what I want to plant. I want to plant some corn for the first time. Popcorn would be cool to grow. Have any of you grown corn for popping? Any advice?
What are you harvesting in your garden right now (if you have one?)