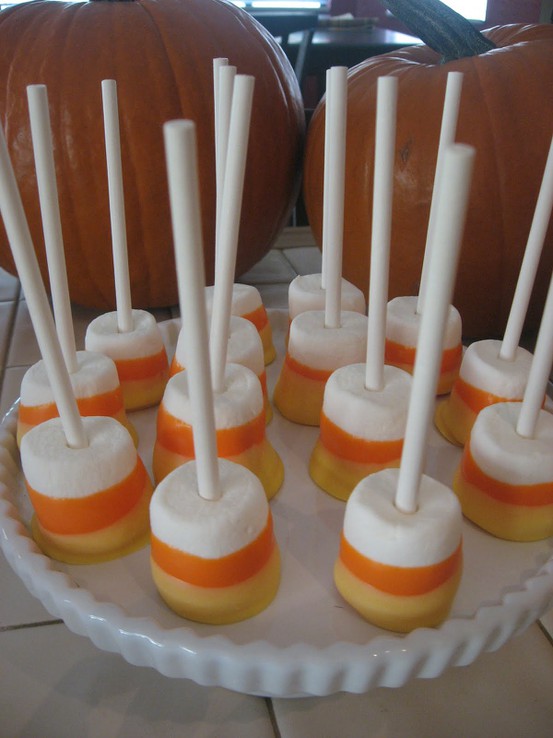 Mmmmmm…Candy Corn. There are so many cute ideas I found with this Candy Corn theme that I had to share!
First one to mention is the easy Candy Corn Marshmallow treats made from the Casasonrisa blog. Looks like you just add a stick to a marshmallow, dip it first in orange half way then redip in yellow candy melts. Easy and thrify!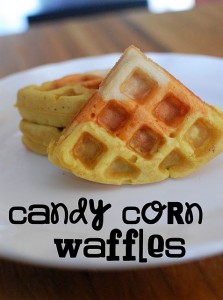 The Wilson World blog made Homemade Candy Corn Waffles – all you need is your basic Waffle mix and food colors! Super easy!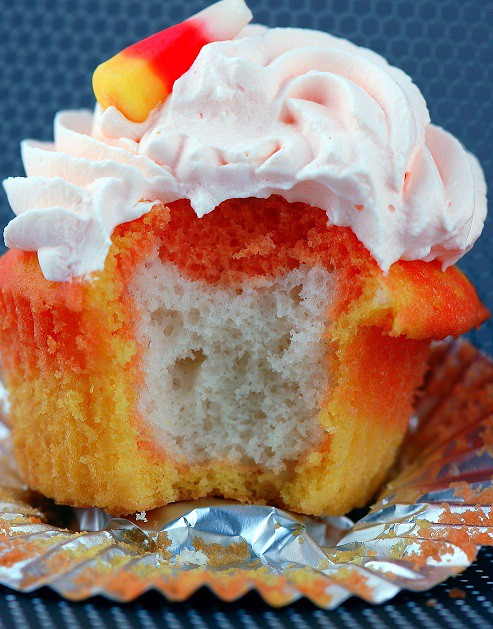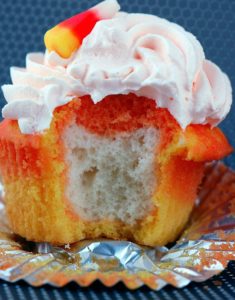 And these look sooooo delish! Candy Corn Cupcakes from the Culinary Concoctions by Peabody blog. She shows you how to make candy corn flavored frosting, but the cupcakes are made with just your regualar white cake mix + food coloring!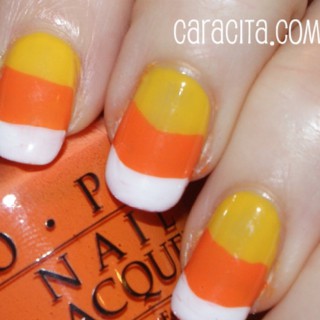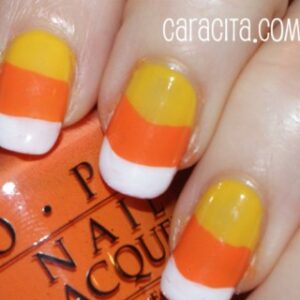 Or just have some fun painting your finger nails! Thanks to Carasita.com for this idea.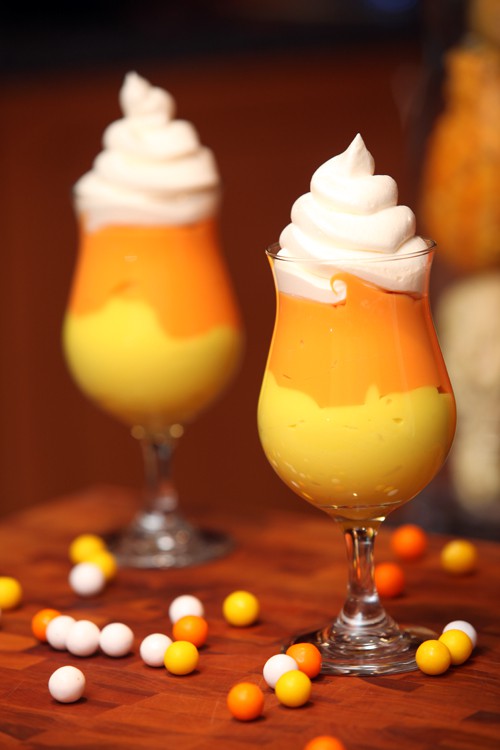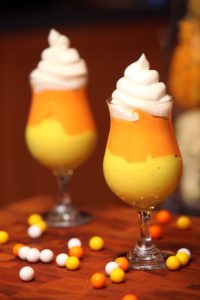 Candy Corn looking pudding – just take Vanilla Pudding, add food coloring + cool whip = yummy treat! Thanks Craftster.org.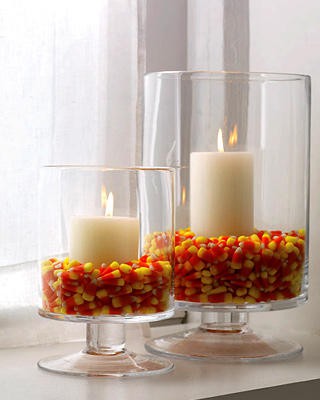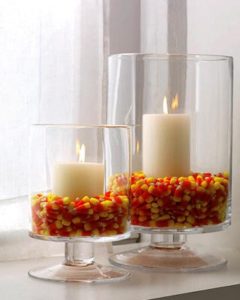 Your Decorating Hotline blog shows this lovely idea – Add Candy corn to a vase + a candle = beautiful!!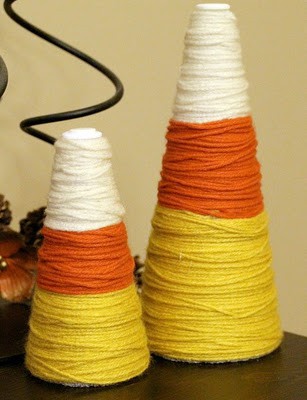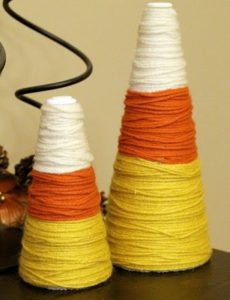 If you have some extra yarn hanging around you could make some cones and add the yarn for a really pretty display of decor. Thanks to The Crafted Sparrow for this idea!
This series is all about showing you some fun and thrifty Halloween ideas you can do to get into the holiday mood. In case you missed the other days:
Thrifty Halloween Fun Ideas Day #1
Thrifty Halloween Fun Ideas Day #2
Thrifty Halloween Fun Ideas Day #3
Thrifty Halloween Fun Ideas Day #4
Thrifty Halloween Fun Ideas Day #5
Thrifty Halloween Fun Ideas Day #5