Blueberry and lemon rolled up, baked to perfection, and topped with a delicious lemon icing. Blueberry Lemon Sweet Rolls are perfect for breakfast or brunch!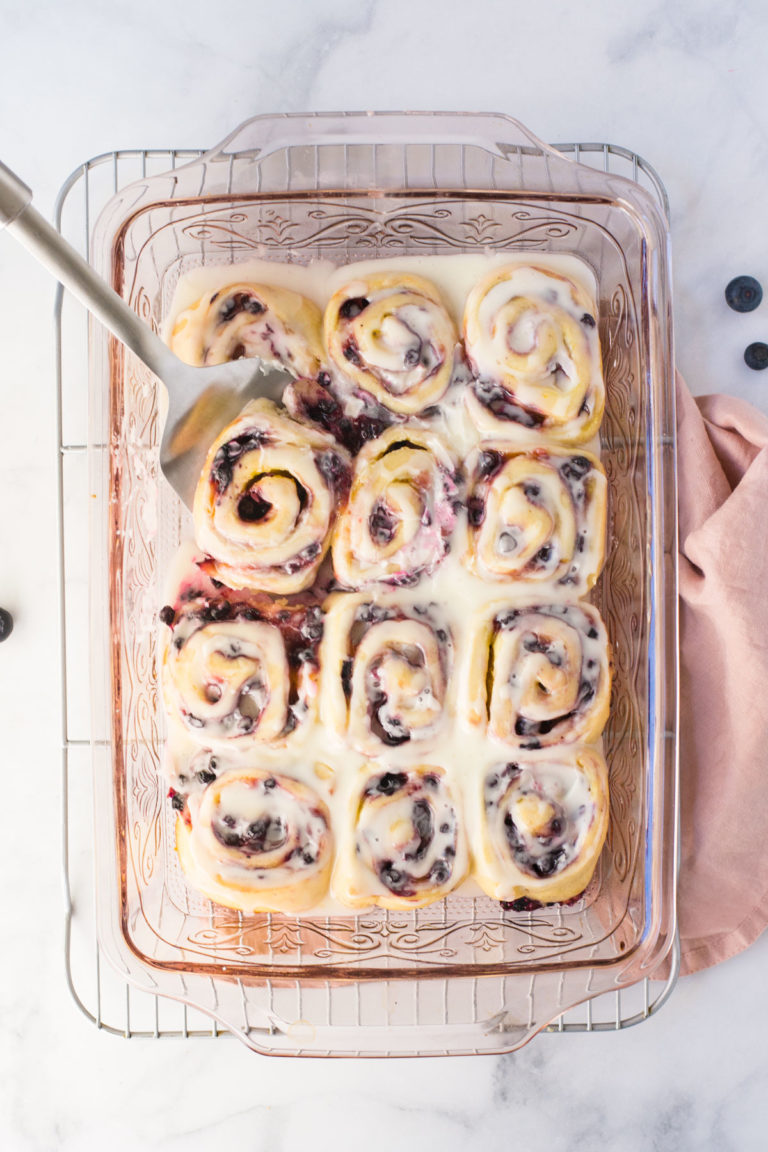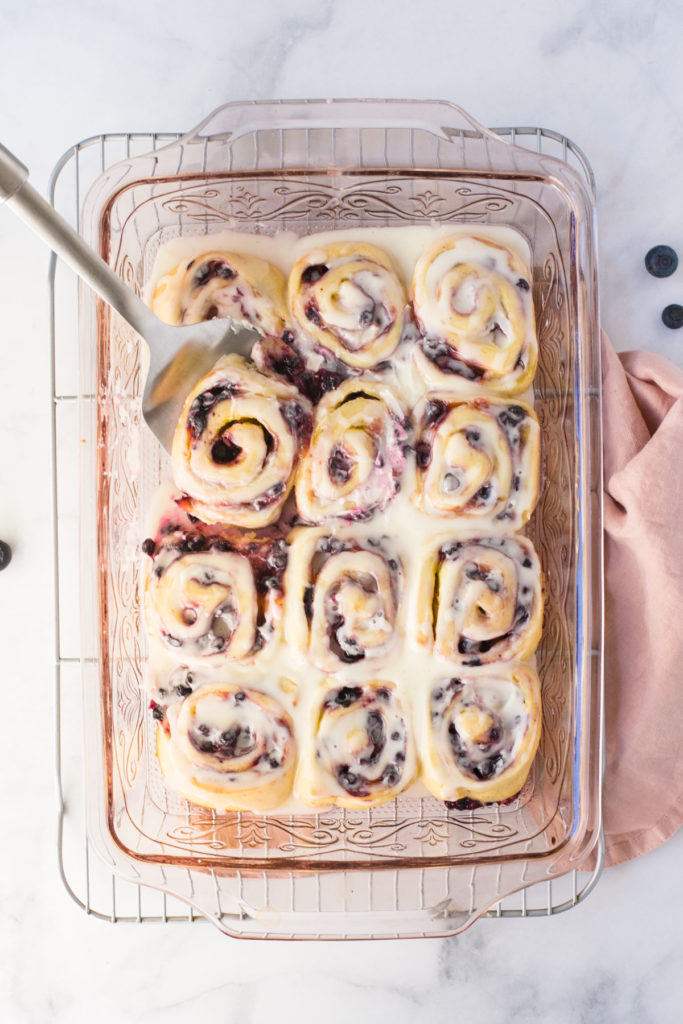 Sunday mornings are my favorite time of the week.

It feels like every other day we are rushing out of the house in twenty different directions whereas Sunday mornings we are all coming together to be a family for the day.

Before we head to church, I like to make breakfast for my family. Most of the time I have some things stored in my freezer like pancakes or a yummy French toast casserole.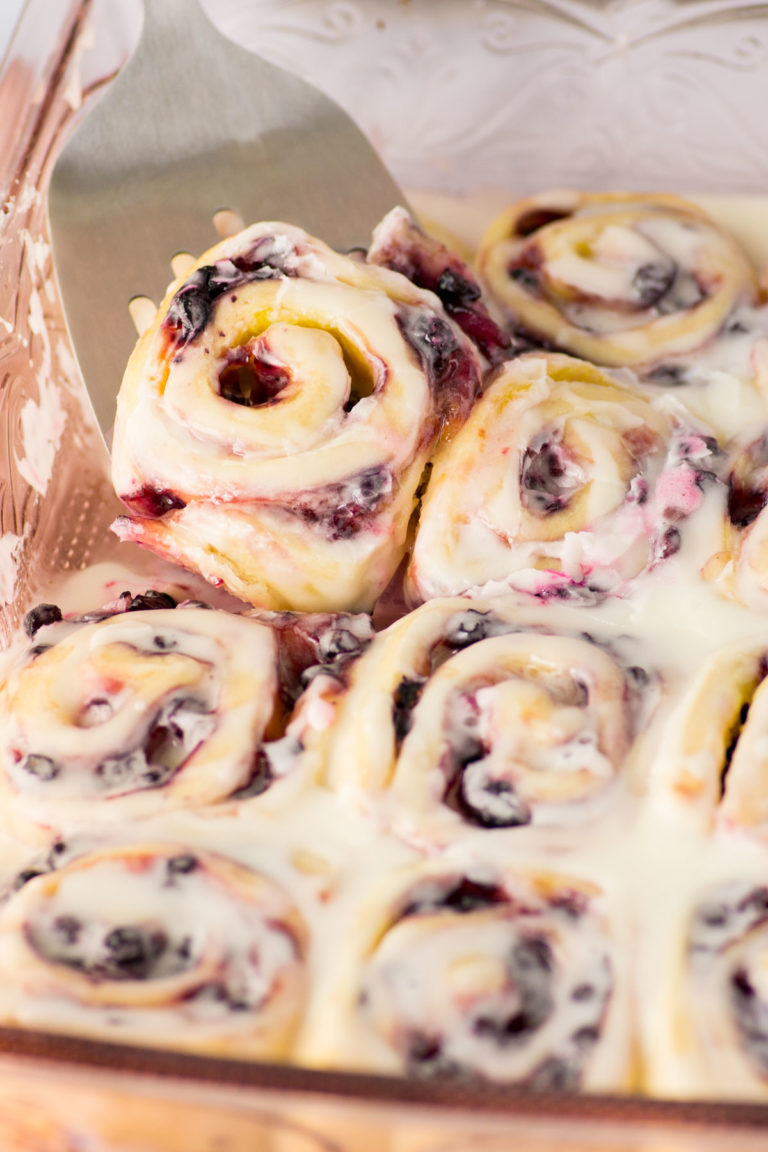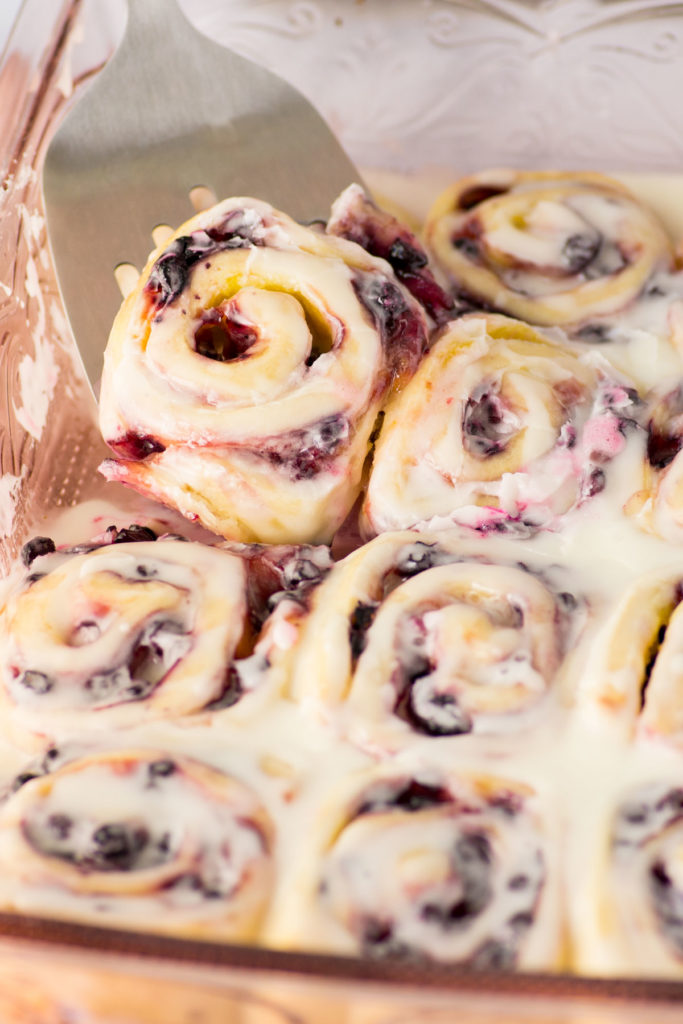 But I also love to mix it up a little and wow my kids and husband with a new recipe.

Now I have to confess – I am not a baking expert.

In fact, most of the time I feel like dough hates me.

But the problem is I love to eat any and all bakery items. Walking into a bakery I hear choirs singing, bells ringing and all that good stuff.

And my family loves smelling a freshly baked bread item coming from the kitchen especially in the morning.

So this week I found these beautiful blueberries and was completely inspired this week to make Blueberry Lemon Sweet Rolls.

And boy were they a hit!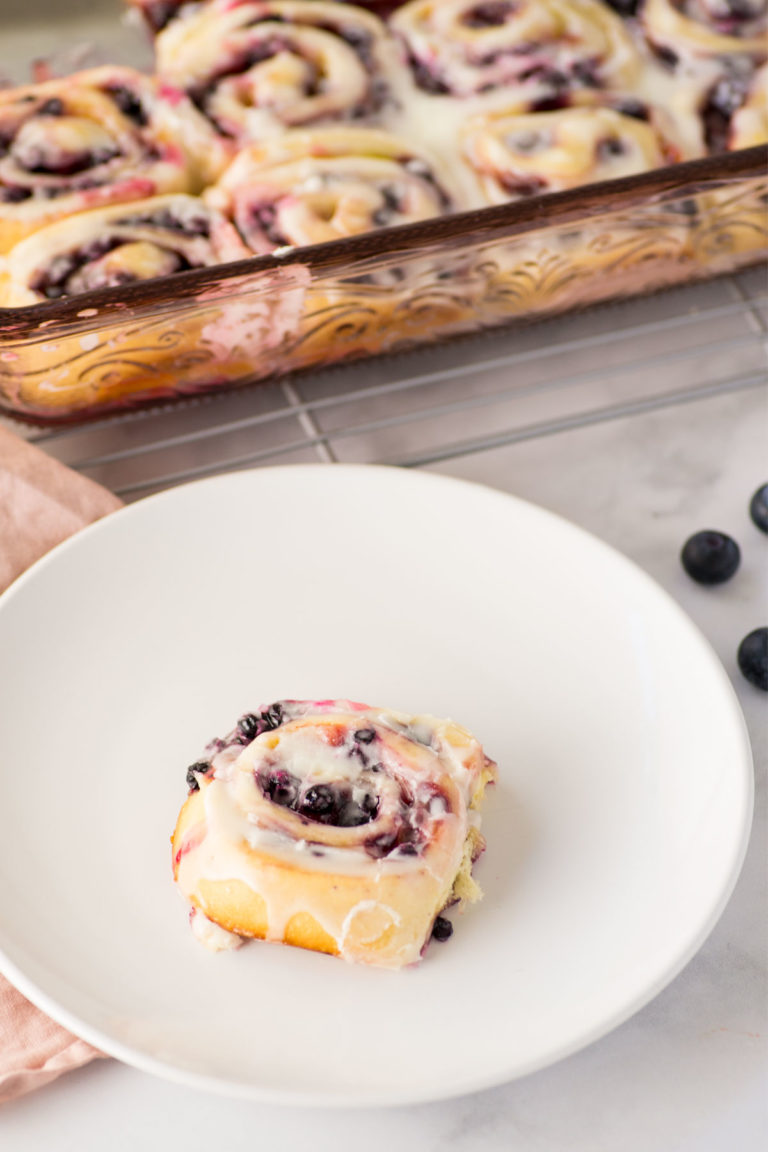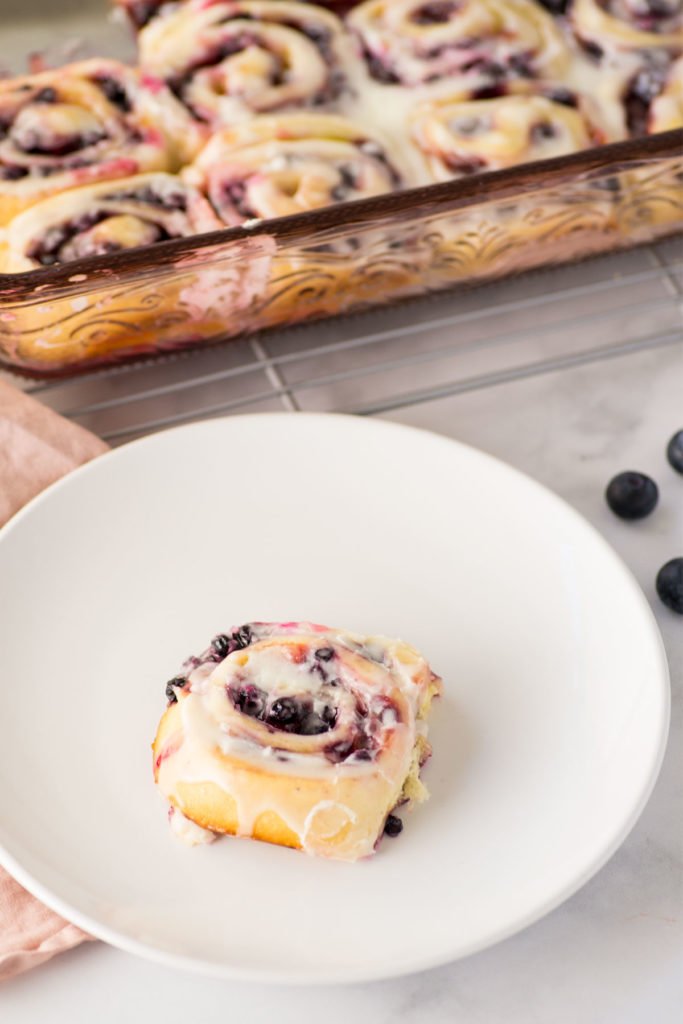 Blueberries and lemon curd rolled up in a soft dough, baked to perfection, and topped with a delicious lemon icing. I mean, can you get better than that?!

I think most families are like mine and they LOVE cinnamon rolls but how can you resist these light and fluffy sweet rolls bursting with a lemon blueberry flavor?

It might be physically impossible.

I know I can't resist them which is why my pants are tight right now. I keep saying to myself… I am not going to eat that last blueberry lemon sweet roll calling my name in the kitchen. I'm not!

Well, at least I am not going to eat it right now.
Lunch, on the other hand, is a different story.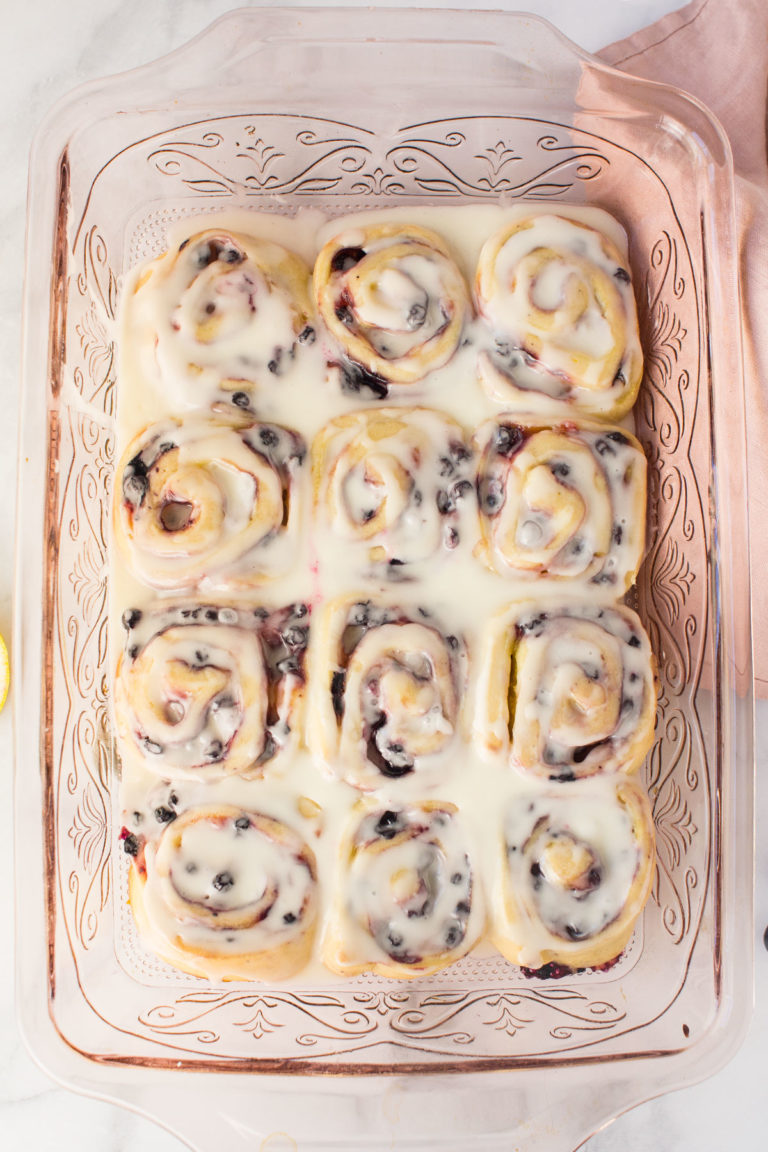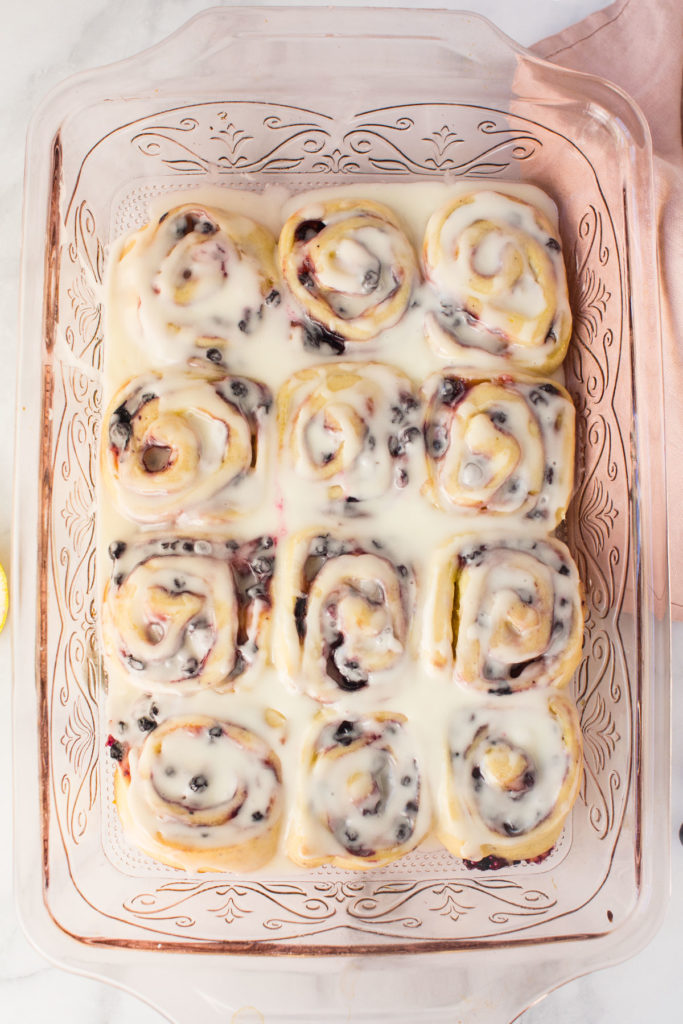 WHAT IS THE BEST WAY TO CUT SWEET ROLLS?
There are two ways that I cut sweet rolls. One way is to use a sharp knife or a bench scraper to cut the log into 12 equal rolls.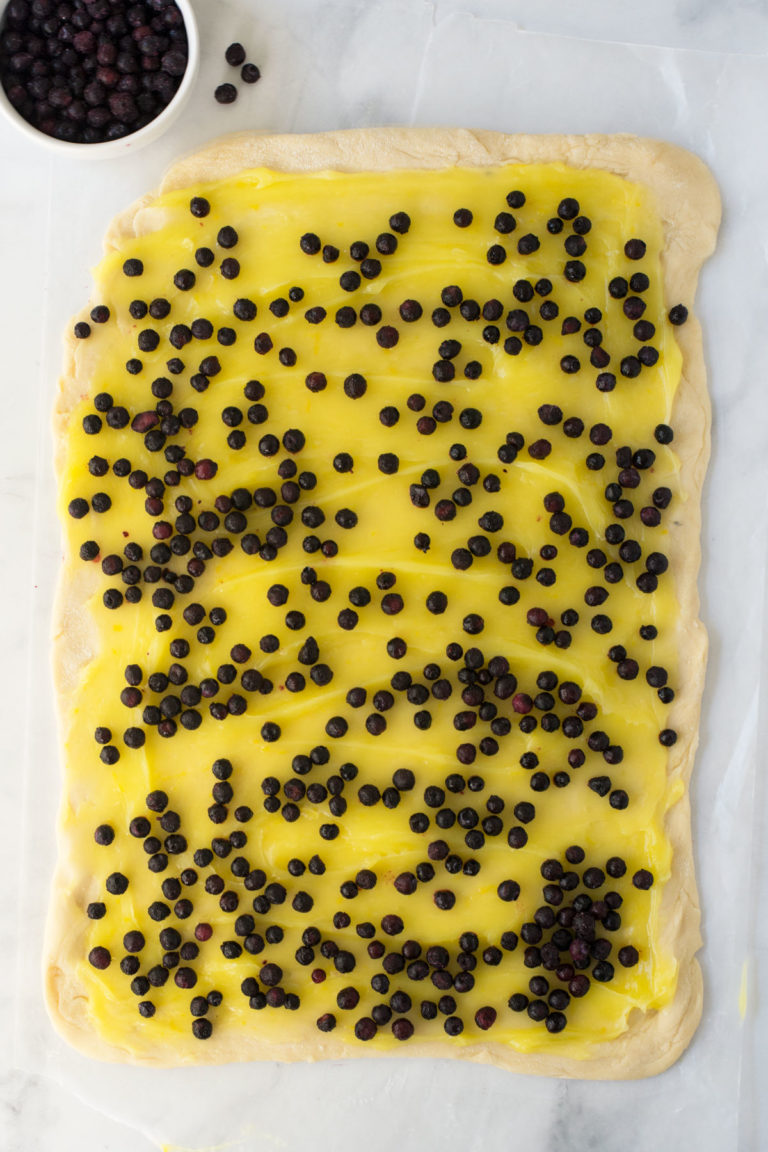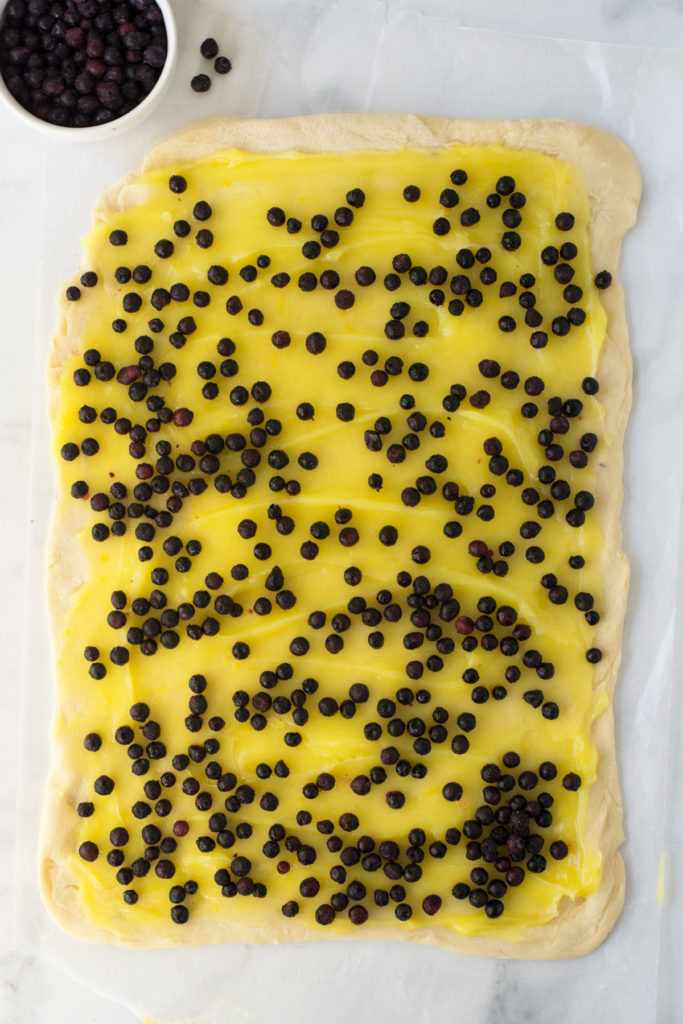 Another way to slice sweet rolls is with thread or unscented dental floss. Measure halfway through your log, slide the thread under your dough so that it's centered, wrap it around the top and pull it together in one quick motion. The thread should cut cleanly right through the dough. Repeat until they are all cut.
Just a note – The blueberry lemon filling will definitely squish out but that's okay! After you place the rolls in the pan, scoop up any extra filling that's squished out on the counter with a spoon and tuck it back into the rolls. You can also add few extra blueberries for decoration at that point.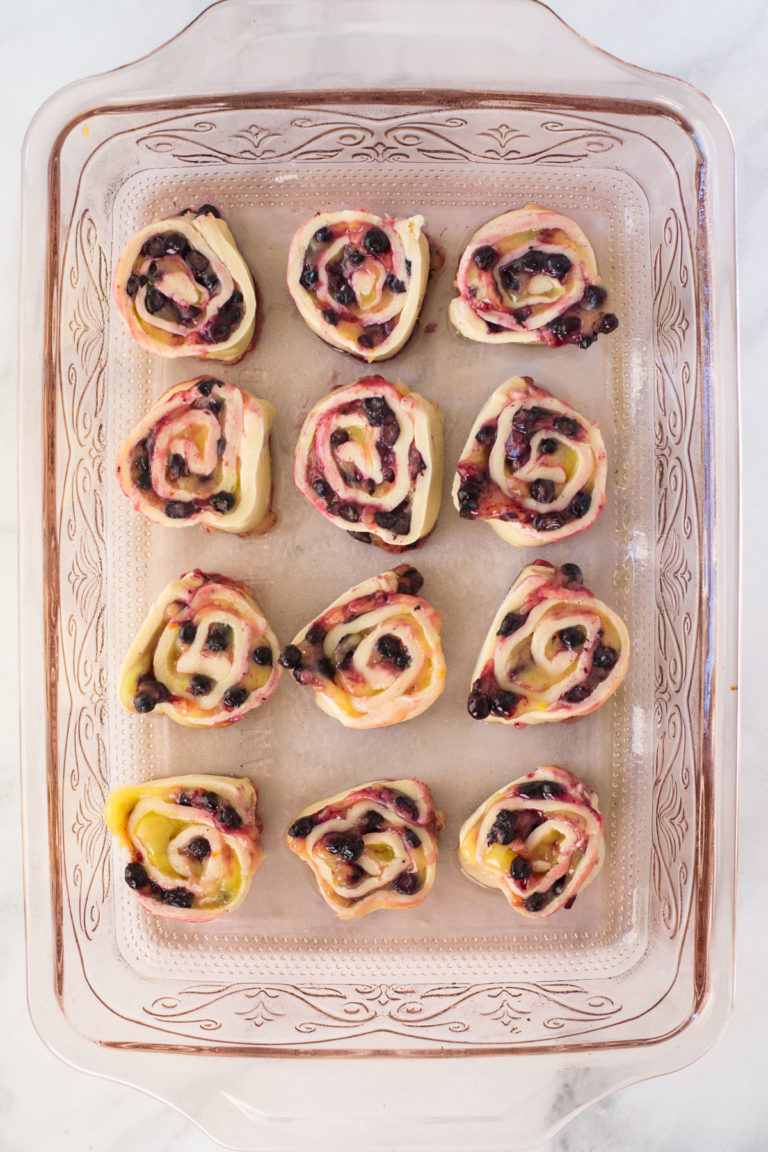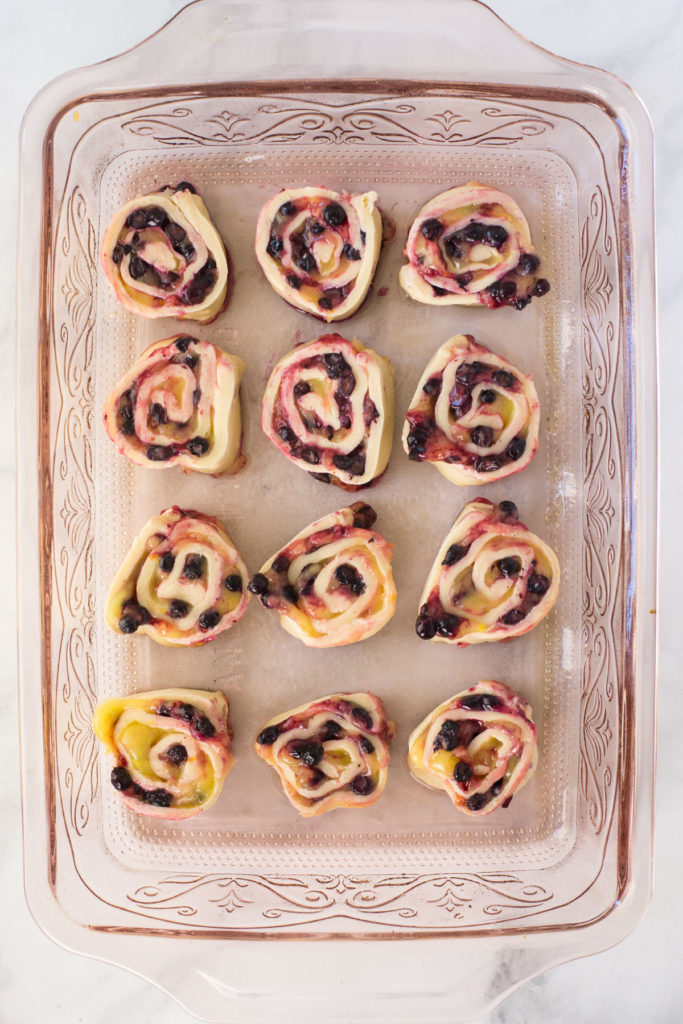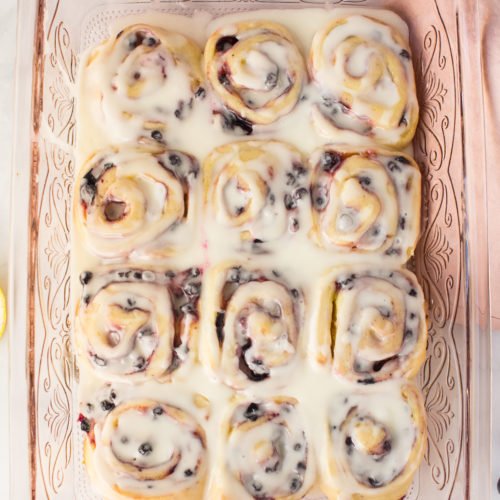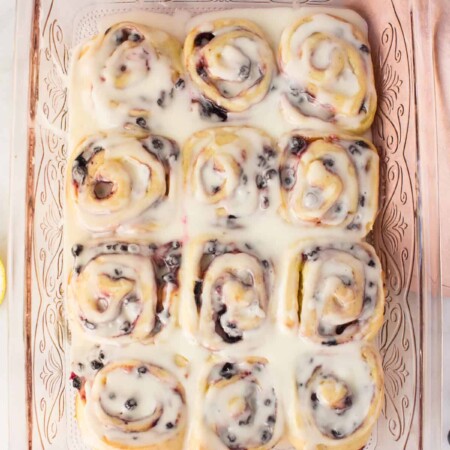 Recipe Card
love it? rate it!
Homemade Blueberry Lemon Sweet Rolls
Servings 12
Blueberry and lemon rolled up, baked to perfection, and topped with a delicious lemon icing. Perfect for breakfast or brunch!
Ingredients
Dough:
1/3 cup warm water
1 Tablespoon highly active yeast
1 Tablespoon sugar
1/4 cup butter melted
1/4 cup warm milk
1/4 cup sugar
1/2 teaspoon salt
2 to 2 1/2 cups flour more or less as needed
Filling:
Wilderness Canned Lemon filling
Zest of 1 lemon
1 cup fresh or frozen blueberries I prefer wild as they are small sized
Frosting
2 tbsp softened salted butter
Juice of 1 lemon
2 cups powdered sugar
1 tbsp milk
½ tsp vanilla
Instructions
In a small bowl, add warm water, yeast and 1 Tablespoon of sugar. Stir, and cover with a paper towel. Let sit for about 5 minutes until bubbly.

In a large bowl, stir together butter, milk, sugar and salt. Add yeast mixture when ready and stir until combined.

Add one cup of flour and stir until smooth. Add the remaining flour 1/2 cup at a time. Knead for 1-2 minutes. If the dough is too sticky, you can add a little more flour.

Once dough is nice and soft, cover the bowl with plastic wrap and place in a warm spot. Allow dough to rise for about 20 minutes. If it's a cool day, warm your oven to 200° with a small pan of water, turn it off and set the bowl in there to rise.

While that is rising, zest your lemon and add it to a small bowl. Add ½ can of lemon filling and mix to combine.

Once your dough has risen, punch it down and roll out on a floured surface. You want to form a rectangle approximately 10×12 inches. It doesn't have to be perfect.

Spread lemon filling over dough and then sprinkle blueberries evenly over dough. Roll dough tightly starting from 12 inch side.

Cut the dough into one inch pieces. Place dough onto a buttered baking dish with rolls about 1 inch apart. Let rolls rise for one hour.

Bake at 350 for 18-20 minutes or until golden brown. Remove from oven and allow to cool.

While the rolls are cooking, beat together the frosting ingredients in a large bowl and then spread on top of the rolls. You can add more milk or powdered sugar to reach your desired consistency.

Enjoy!
Nutrition
Serving: 1g | Calories: 161kcal | Carbohydrates: 27g | Fat: 6g | Saturated Fat: 3g | Cholesterol: 15mg | Sodium: 151mg | Potassium: 19mg | Sugar: 26g | Vitamin A: 190IU | Vitamin C: 1.2mg | Calcium: 8mg
WANT MORE RECIPES?