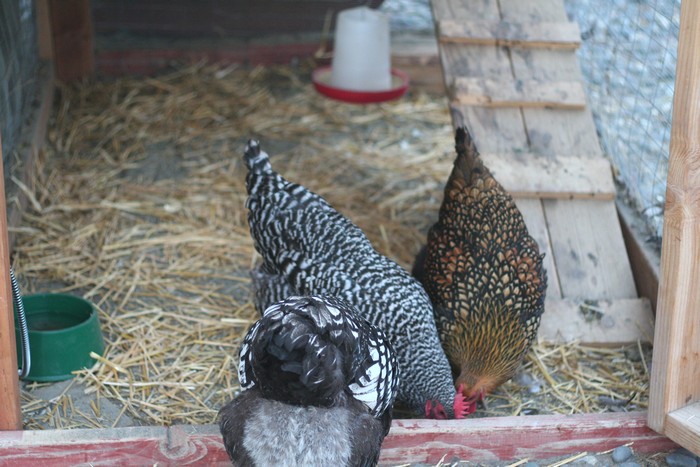 Like the song goes "Oh, the weather outside is frightful." It's so cold this year in my town so of course I have been worrying about my chickens. This is my first winter with my chickens and I have been getting all sorts of advice.
The biggest question I have had is how do I keep my chickens warm during the winter?
Well, it seems that nature is one step ahead of me. Here comes the chicken trivia.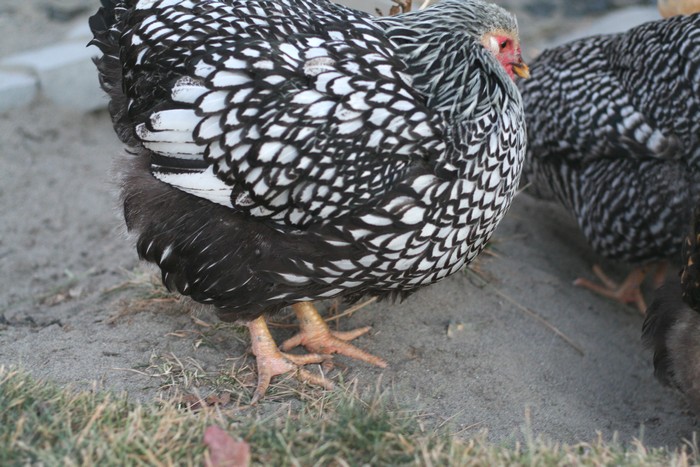 Chickens have over 8000 feathers and these feathers according to ASU's School of Life sciences are able to trap pockets of air close to the bird's body to help keep it warm. How much body heat they keep can adjust by arranging their feathers to trap more or less air. If you see birds fluffing their feathers in the cold that is their way of adding extra air to trap body heat and keep warmer. Chickens are tougher than we think and can survive pretty well in the cold weather.
Despite this there are still some basis steps to keeping you chickens safe through the winter.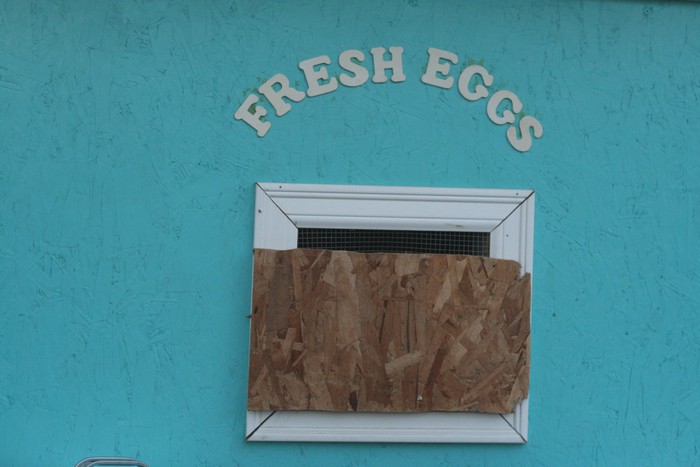 Winterize you Coop – even though it's tempting to close up all vents to keep out cold drafts this will can be very hurtful. Chickens still need some ventilation for expelling the humidity that builds up in the coop. Instead check for any holes or tears in you coop that can let in drafts and patch them up for the winter.
Keep it Clean – Clean out the poop frequently and replace it with several inches of wood shavings and fresh straw. Basically try to keep it dry and give them a little extra bedding to snuggle in.
Watch out for Vermin – Inspect you coop throughout the winter to make sure you haven't gotten any new tenants for the winter.
Don't Let the Water Freeze – Invest in a heated water dish or some method to make sure they have access to water throughout the day. We bought this heated water dish to use and so far it works great!!
Check for Frostbite – most people recommend putting petroleum jelly on their combs and wattles to prevent frostbite.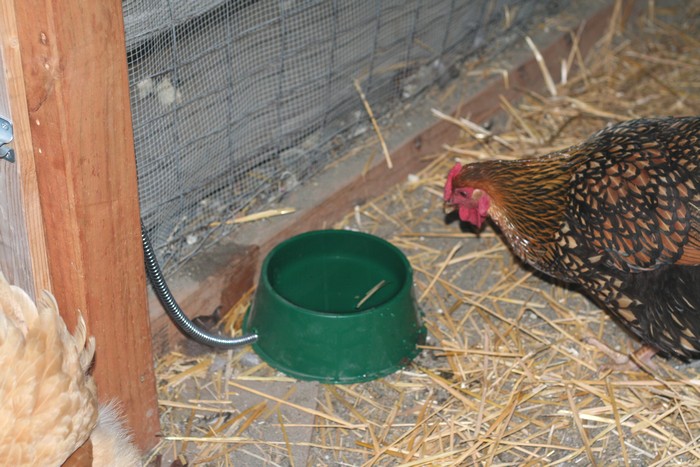 HEAT LAMPS –USE WITH CAUTION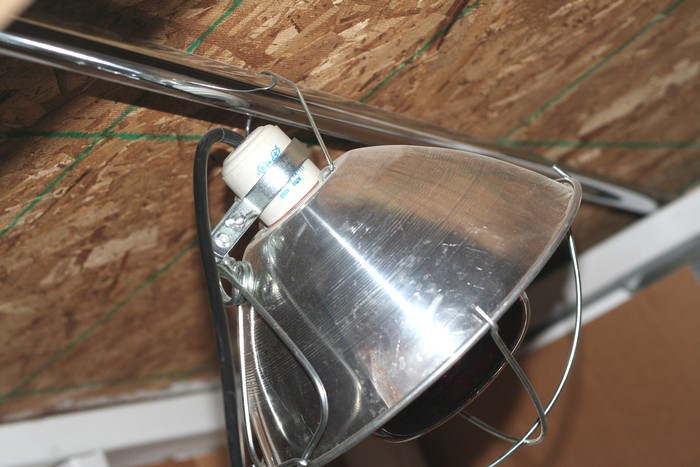 From all I've read my properly winterized coop should be enough to keep my little flock alive during the winter but let's face it, I'm a big baby. I know they could survive in the cold temperatures but I could live in a super cold house also and it doesn't mean I'd like it. My chickens are diva's and get the heat lamp. If you decide to use a heat lamp like myself please make sure you use some precautions.
As you can see my husband added a metal bar across the top of my pretty chicken coop so that I could safely hang my heat lamp. There will be no risk of the clamp falling off and causing a fire that way.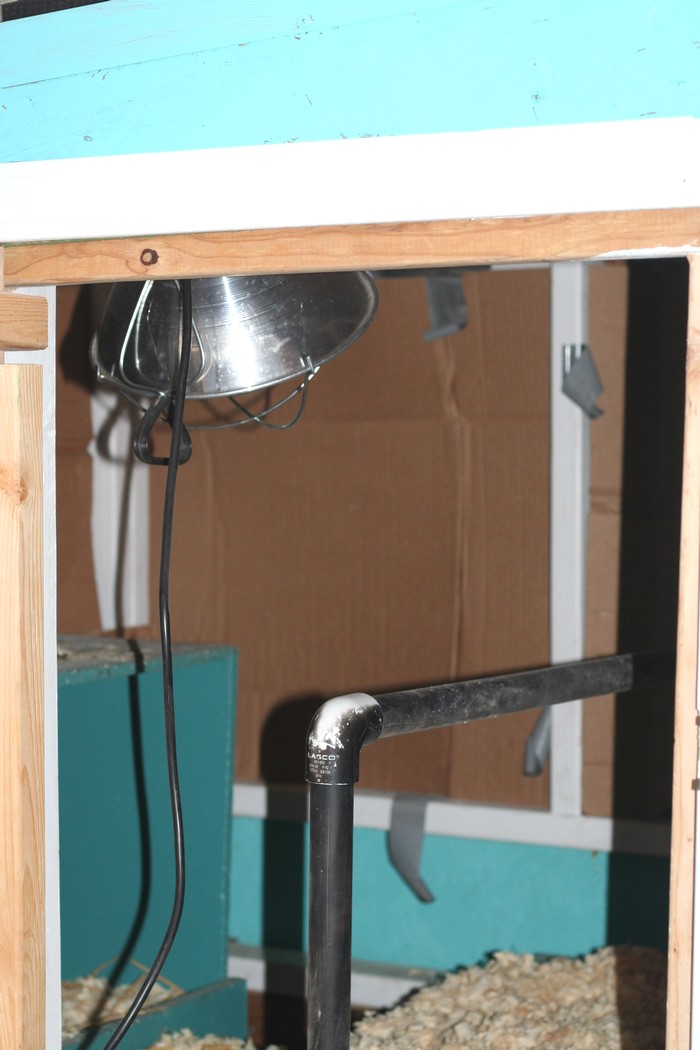 Depending on how warm your heat lamp is your chickens can get quite shocked when they leave the coop or if the power goes off. I check my little flock every morning and use a timer to shut off the heat. When the weather begins to warm we will gradually take away the lamp so we don't stress them out with wide temperature changes. We generally use it when the temperature gets below 15 degrees. I'm using the red heat lamp that my chickens used when they were small. I chose the red lamp because it's a little darker for the nights. I think this the reason we are still getting two or three eggs a day from my feathered ladies. But I am not sure – I know a lot of people have heat lamps and their chickens aren't laying.
Speaking of eggs – the weather here has been really really cold. Like in the 10-15 degrees even in the daytime. When your chickens lay eggs it's a good idea to check the coop often. I delayed a bit too long and I found a frozen solid cracked egg!
Another thing to check for is frost-bite with your chickens. I am often watching their combs and waddles to look for any signs – checking for little black spots that might appear. But so far so good, these chickens are tough.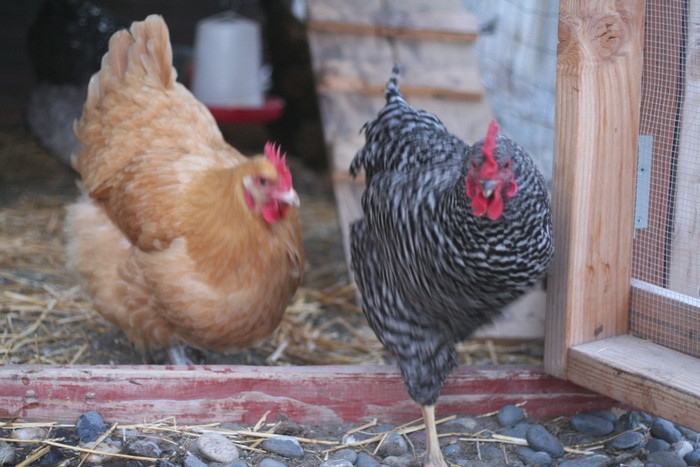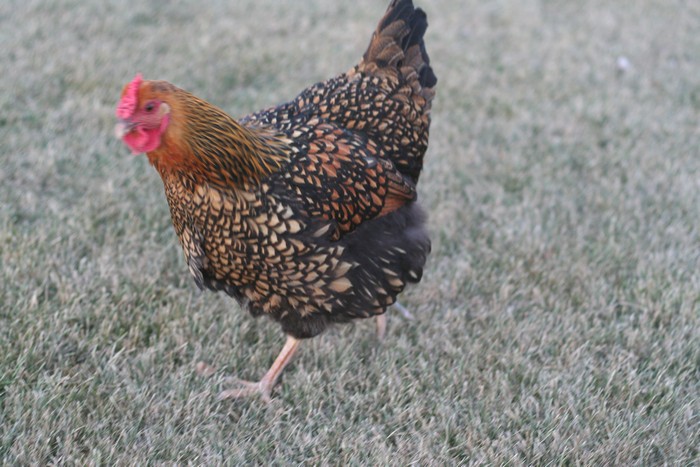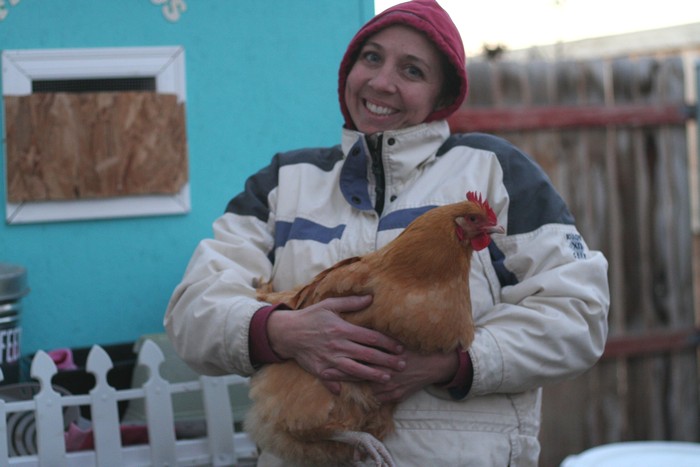 So far the chickens have been doing really well – I am amazed at how resilient to the cold they seem to be. Me with my 3 shirts, hoodie and ski coat going out to spend 15 minutes cleaning out the coop. I can hardly stand being outside at all in this freezing cold weather. But they seem to be okay in it.
I would love to hear what you are doing to keep your chickens warm in the winter! Are you using a heat lamp? Do your chickens stay inside when it's freezing cold?