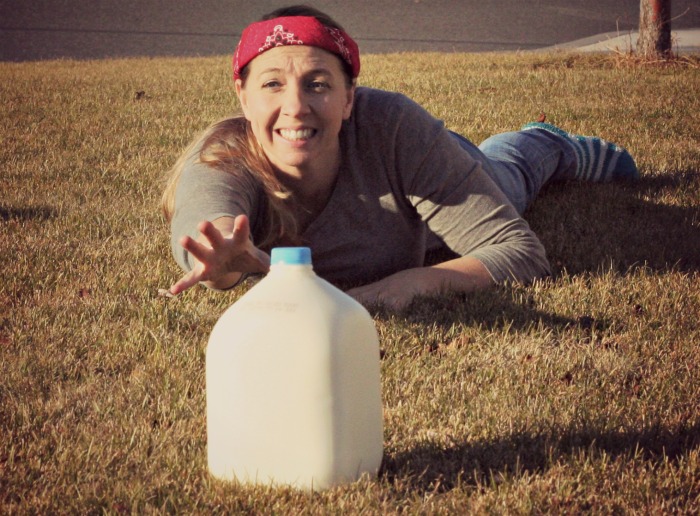 For those of you who might not know what is going on….this summer I attempted to do a 30 day survival challenge of not going to the store that only lasted 5 days. Read all about why I wanted to do this challenge here.
Day 2 journal entry – (July 9, 2013)
So far so good, I still have plenty of food around, I just feel a bit disorganized. Oh and my DLSR camera totally broke this morning, so now you all get lovely smartphone pictures..yippers.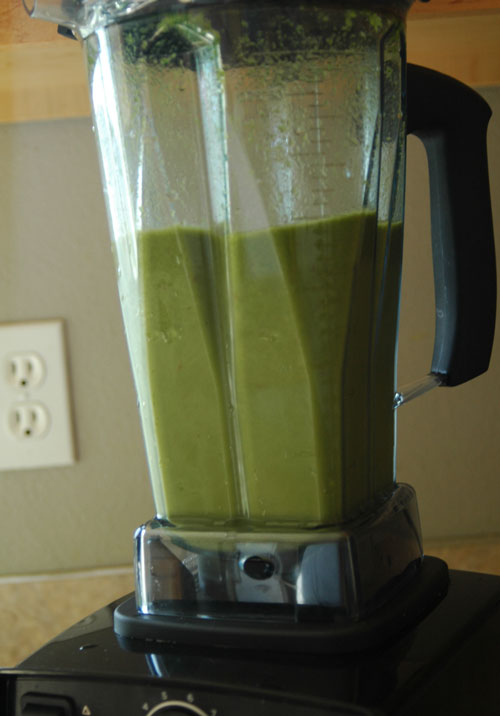 Today for breakfast I made green smoothies and I was in heaven. I am really sad though because I had to use up all the spinach I had in the fridge and it's too hot to grow right now in my garden. I can't believe I am not going to be having green smoothies for 29 more days…it's so sad.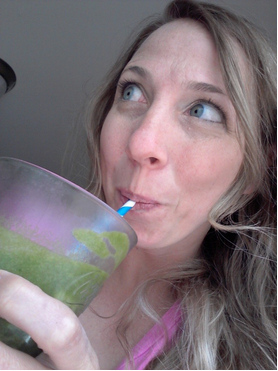 I am kind of a green smoothie addict as many of you might know.
For lunch we had leftover burritos from day one's dinner. By the way, no one had a stomach ache or ended up spending the day on the toilet after using that month-old whipping cream. I thanked the Lord in my prayers today for that gift – hee hee.
Okay, back to the leftovers I had at lunchtime. Let me tell you this right now..I am NOT a leftover person. I usually will save those for my husband and kids, but this time I did eat them. And they were just as delicious as the night before. Made me think..what have I been missing out on all these years? Maybe I need to not be so picky.
For dinner I wanted to make something quick. I had been working hard outside all day on the garden and cleaning the chicken coop that I was tired.
So I sliced up some of my garden fresh zucchini to oven roast. I usually spray cooking spray on a cookie sheet , add the zucchini, spray the zucchini with some cooking spray and then sprinkle on some seasonings before I bake it for 30 minutes at 350.
The problem was…I was out of cooking spray. AAARGH!!! It's not fun to be out of stuff.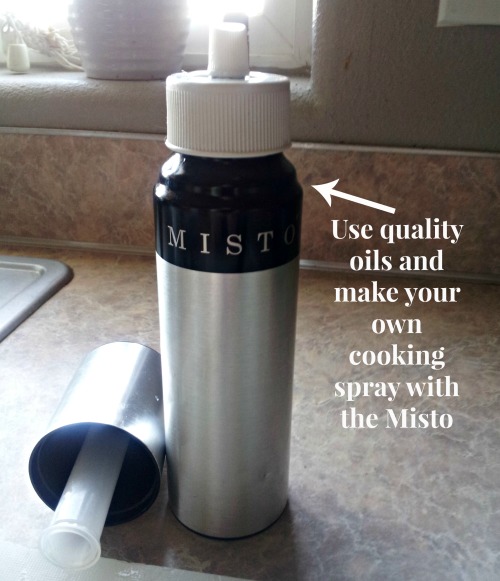 The good news is that a year ago I had purchased this little Misto oil sprayer (Amazon link) that will spray out any type of oil you add to it. You pump it to add in the pressure and it works great for making your own cooking spray. I found it in the back of the cupboard and squealed in delight..so glad I bought it back then! I rinsed it out, and added some olive oil. Sprayed the pan and roasted the zucchini. The Misto worked wonderfully and I am loving the fact that I can spray quality oils on it like olive oil instead of using what is in those store-bought cooking sprays.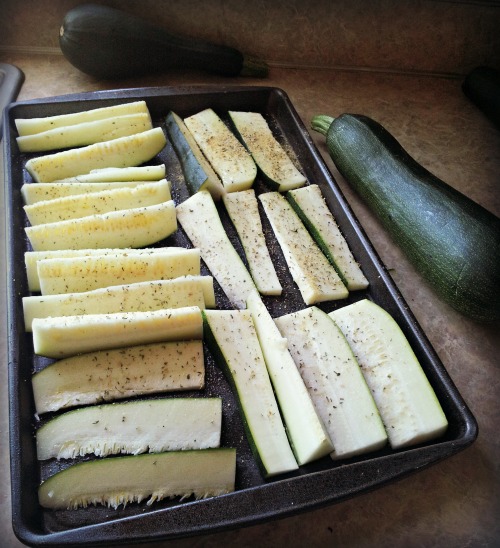 I also boiled some Penne noodles, added some butter, seasoning salt and Parmesan cheese to add to the zucchini. A meatless dinner, but it was quick. And actually quite tasty.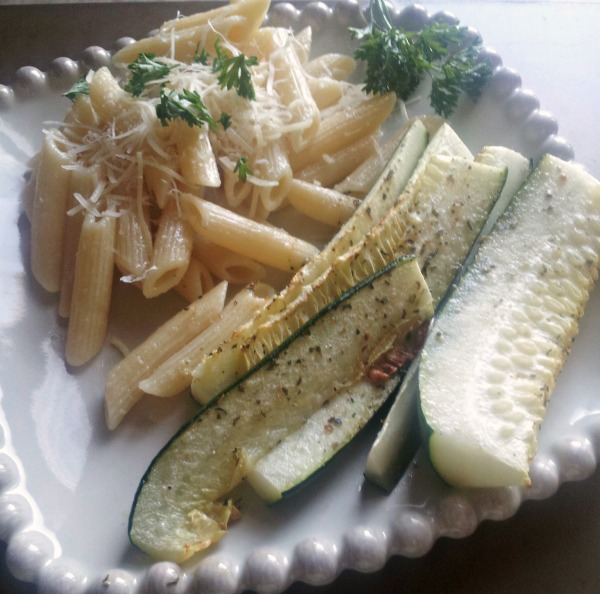 Day 2 and we are all still alive. That's all that matters, right?
Read on friends–> See Day 3 of my survival adventure