Your little Picassos have nothing on this all-natural crayon remover!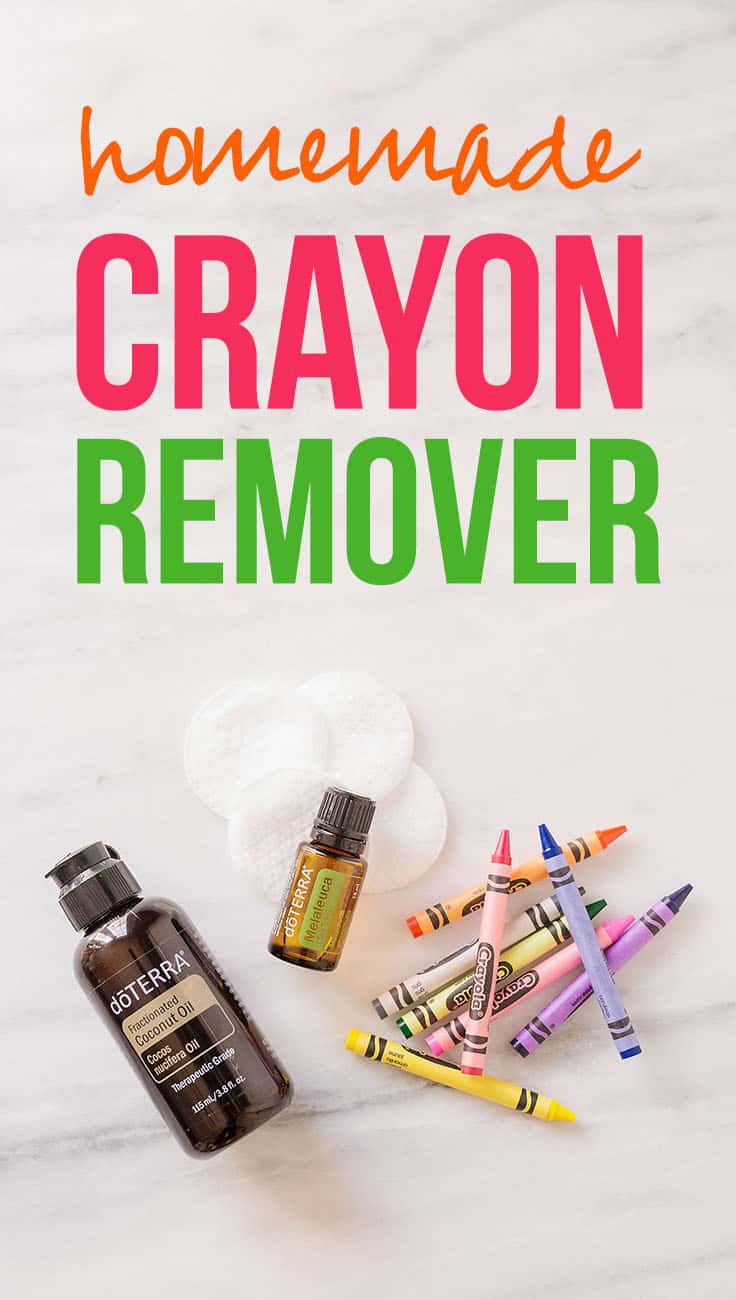 Parenting nightmares are a dime a dozen. We've all been there, right? It just takes a split second. You walk off to put a towel in the closet. You come back, and…YIKES! Your sweet, inventive little one has created a grand masterpiece for you all over the living room wall. Who else adores the proud smile they give you much more than the toddler graffiti art work?
Fortunately, your kids realization that the wall is the best and biggest canvas in the house doesn't have to ruin your day or your paint job. Melaleuca is a gentle, but effective cleanser, and when paired with Fractionated Coconut Oil this tough duo can pretty much clean up any hard surface mess, including your walls! Pretty amazing, I know! The days of stressing over crayon art are over….Now, if I could just figure out how to fix that rock drawing they did on the minivan…
Cost Breakdown:
2 drops Melaleuca: $.15
1 pump (or one small squeeze) Fractionated Coconut Oil: $.10
Round Cotton Pad: $.20
Total: $.45
Note: Depending on the size of the showpiece on your wall, it may take more cotton pads.
Ingredient Breakdown:
Melaleuca essential oil: This essential oil is a cleaning powerhouse and it is more gentle than some other cleansing essential oils, such as Lemon or Lime. Melaleuca is perfect to use on walls and hard surfaces that need a more gentle touch.
Fractionated Coconut Oil: You will be amazed how well Fractionated Coconut Oil is at cleaning up tough messes (including makeup). I have even used it on my desk to wipe off permanent marker.
Round Cotton Pad: A round cotton pad provides more surface area than a traditional cotton ball so you don't waste any oil.
How to make Crayon Remover
Ingredients:
2 drops Melaleuca essential oil
1 pump (or one small squeeze) Fractionated Coconut Oil
Round Cotton Pad
Directions:
1. On a round cotton pad, add 1 pump (or one small squeeze) of Fractionated Coconut Oil and 2 drops Melaleuca essential oil. Do a test spot on an inconspicuous part of the wall first.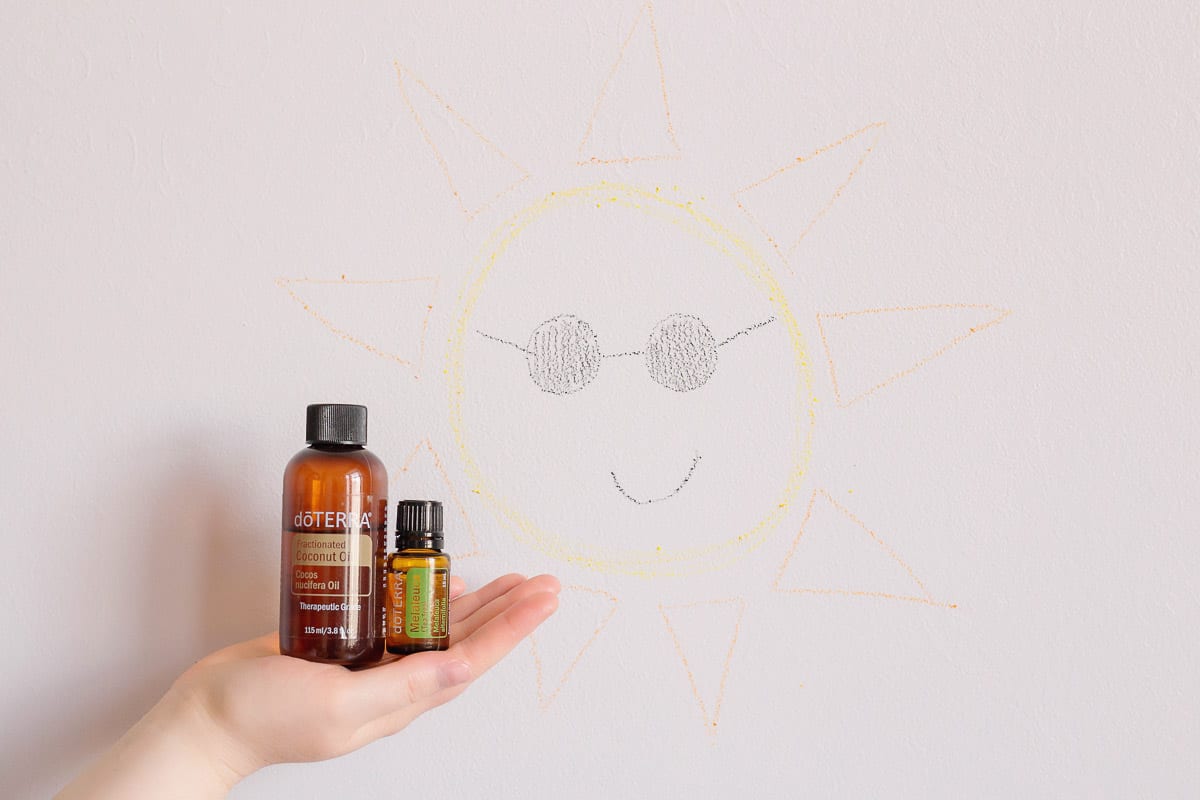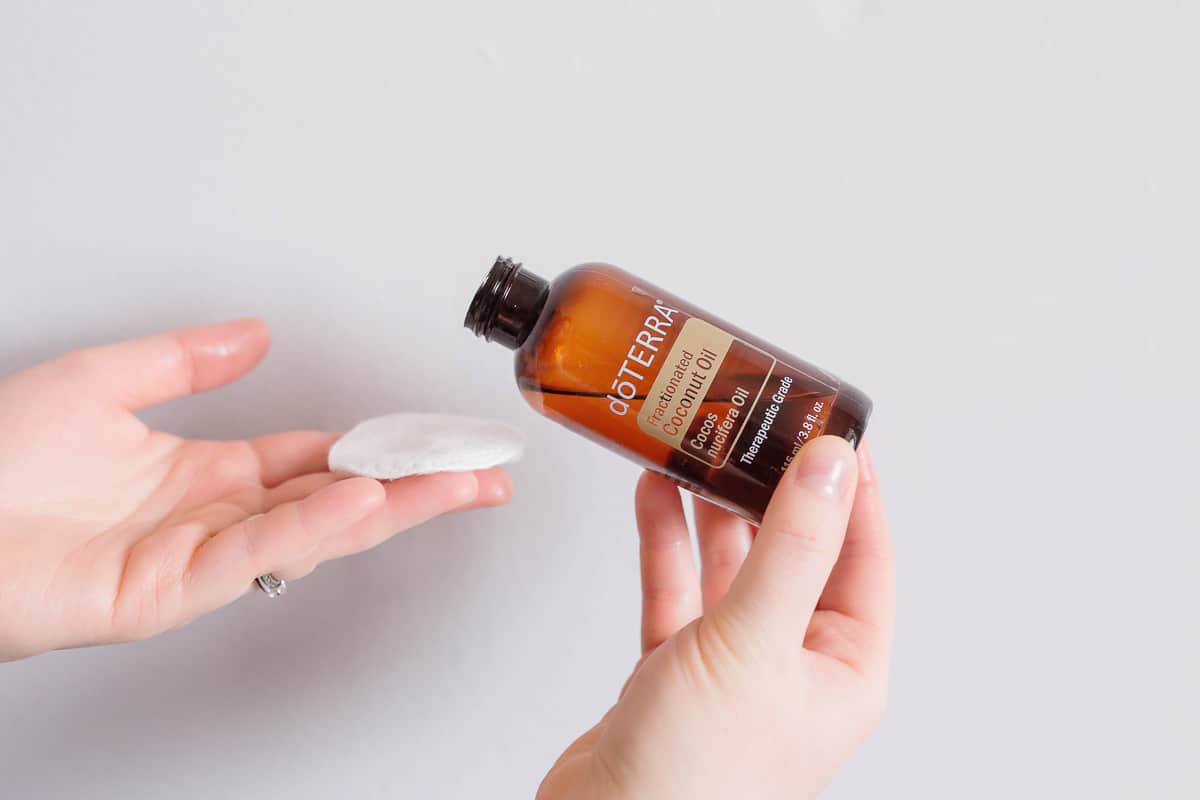 2. After you do a test spot and know that the paint will not come off the wall, gently rub the cotton round on the wall art until gone.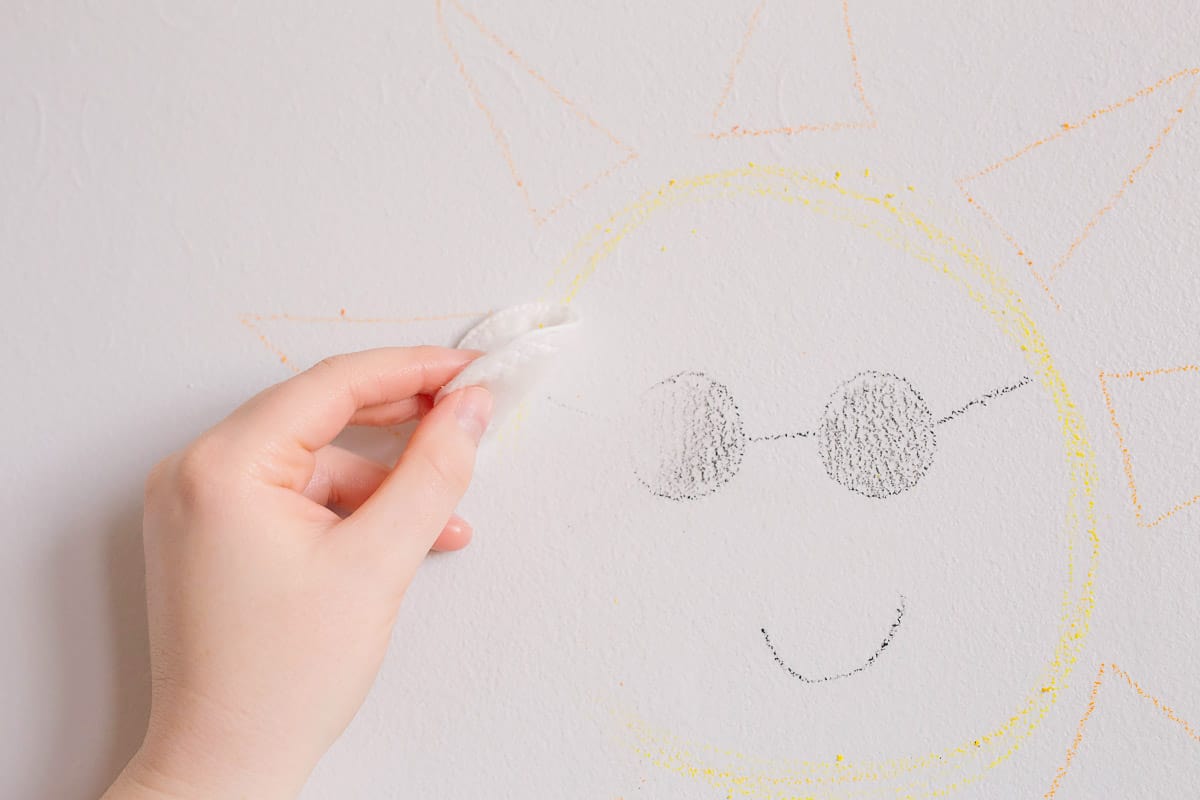 3. Repeat until the masterpiece is completely gone. It is like magic!