What kind of germs are hiding in plain site on your electronic screens? Well, have no fear, because Happy Money Saver's DIY Screen Cleaner is here!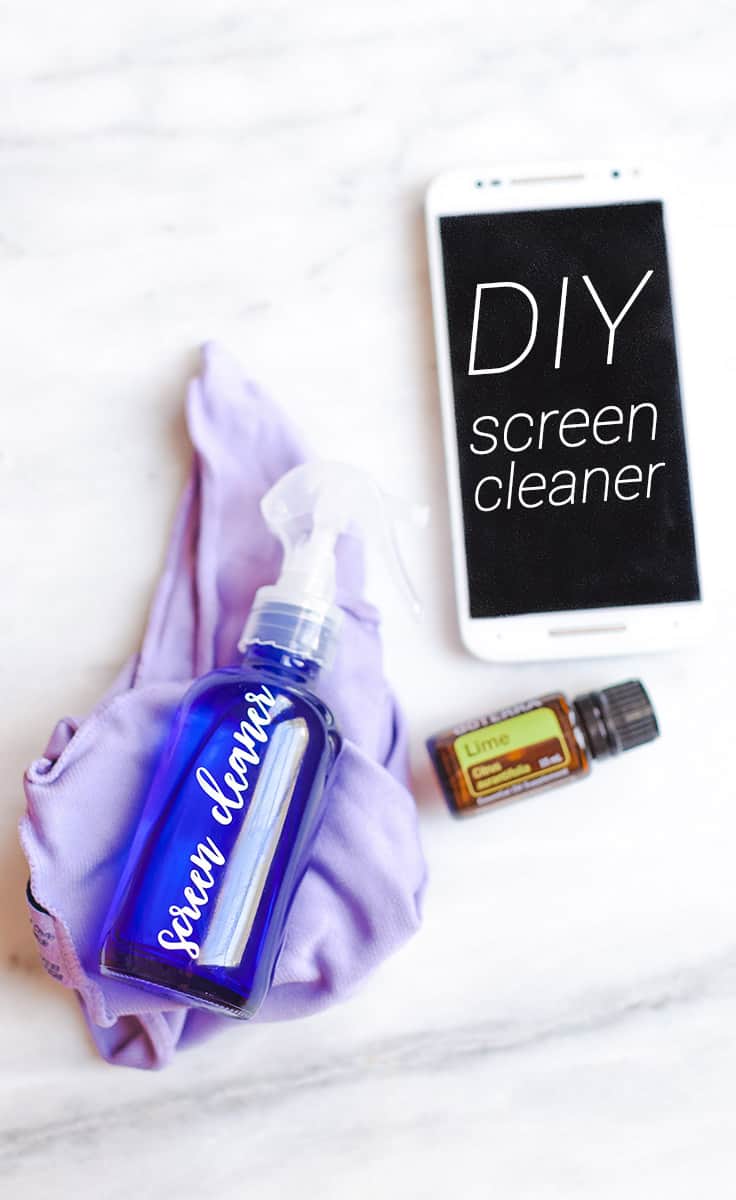 We live in the modern age of all things electronic. The funny thing about electronics is that they get touched…a lot….COOTIES!!! Haha! All jokes aside, germs are the sneaky little culprits that make you sick without even realizing that they are there in the first place. You've seen the 20/20 episodes where they show linens under a black light, right?Well, I don't even want to know what grossness is lingering on my phone, or lap top, or my tablet…my kids use my tablet all. the. time.
Fortunately, This DIY Screen Cleaner will not only help to clean the finger prints and grease off your glass screens, but it will also help kill all of the germs and bacteria that have built up on and around it! So, banish them cooties once and for all, and do it for only 30 cents too!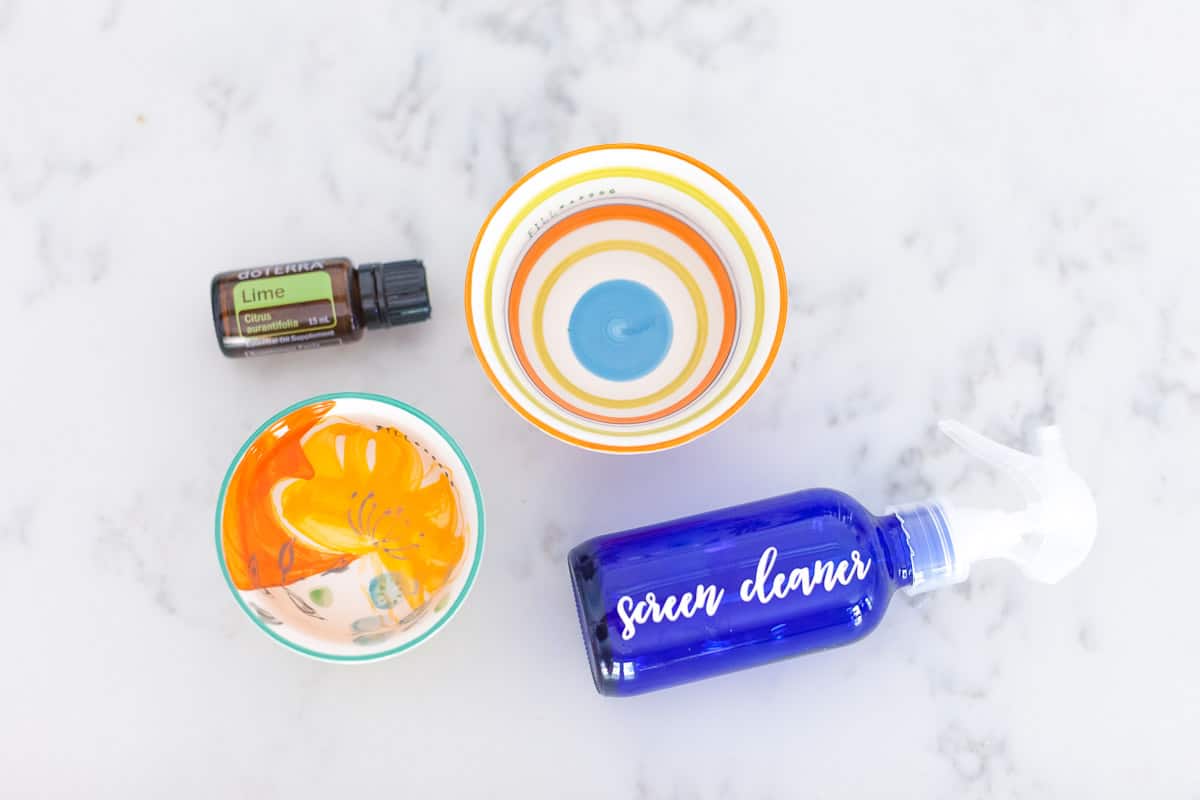 Cost Breakdown:
1/4 cup white distilled vinegar: $.04
1/4 cup distilled water: $.00
5 drops Lime essential oil: $.26
Total: $.30
Ingredient Breakdown:
White Distilled Vinegar: Vinegar is a great ingredient to clean with since it is naturally anti-bacterial and leaves surfaces sparkly clean.
Distilled Water: Use distilled water when making cleaning ingredients because all of the minerals have been removed from the water so you get a nice streak-free shine.
Lime Essential Oil: The high amount of limonene in Lime essential oil helps to break through smudges and sticky residue on surfaces.
How to Make DIY Screen Cleaner
Ingredients:
1/4 cup white distilled vinegar
1/4 cup distilled water
5 drops Lime essential oil
Directions:
1. In a 4-ounce glass spray bottle, pour white vinegar and water into bottle using a funnel.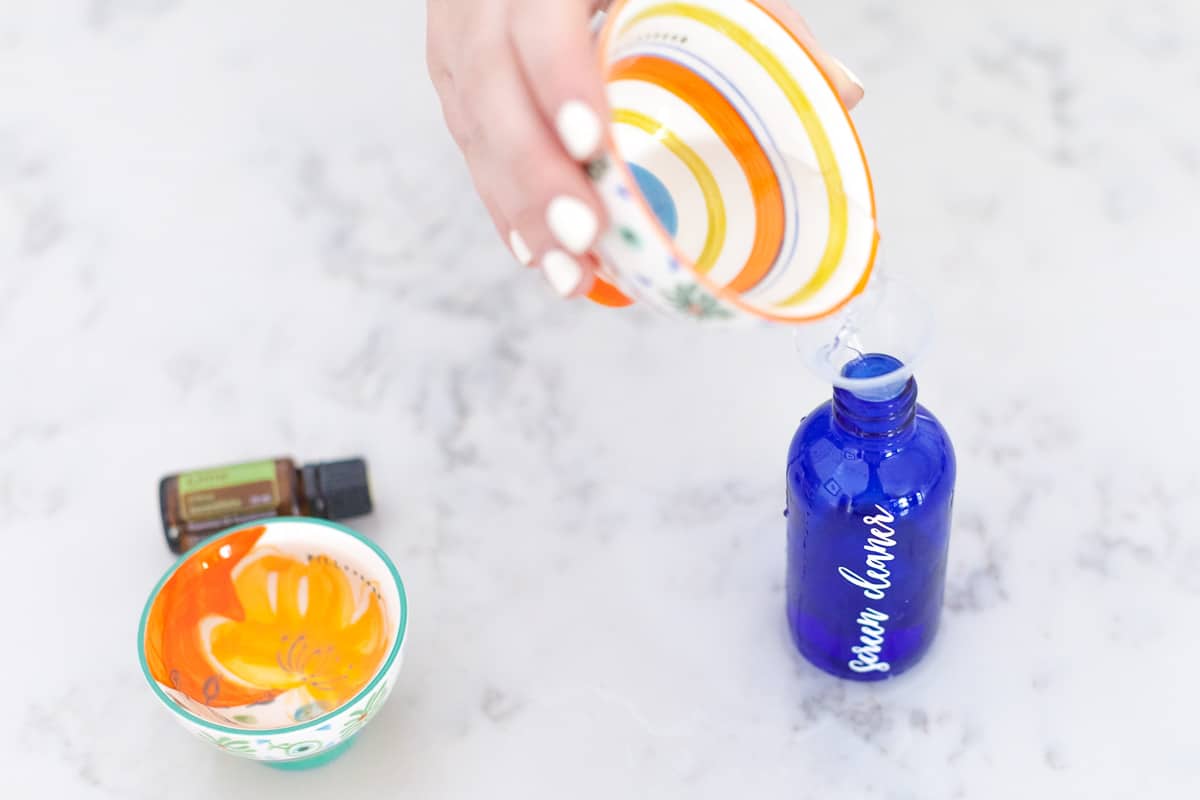 2. Add Lime essential oil. Shake to combine.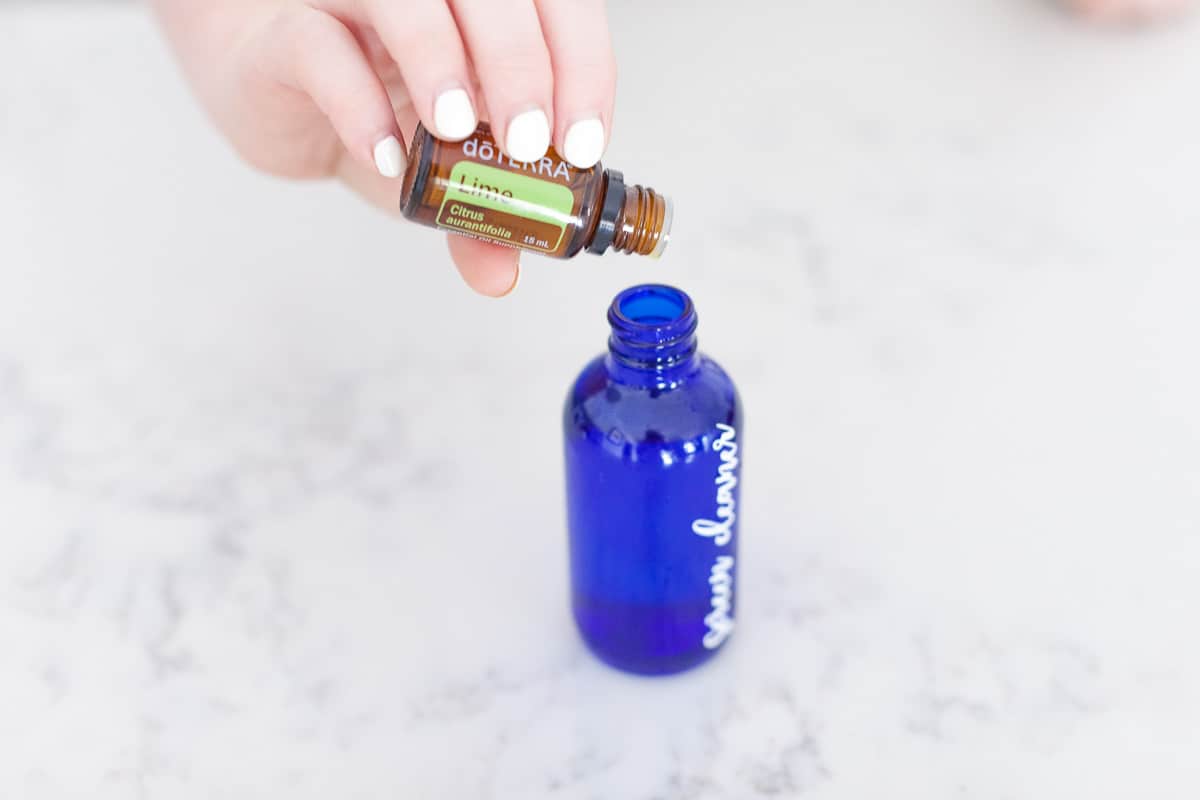 3. To use, spray a generous amount of the screen cleaning solution onto your surface and wipe clean with a microfiber cloth (or any other type of soft towel). Repeat as desired.