Here is one of my family's favorite dinners. For those of you who haven't tried this meal, it might look a little strange, but it is delicious! Its quick, yummy and even my picky kids will eat it.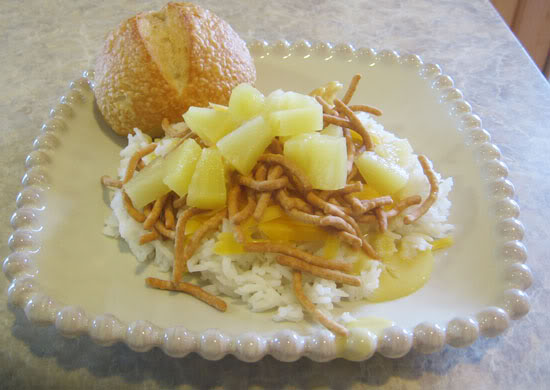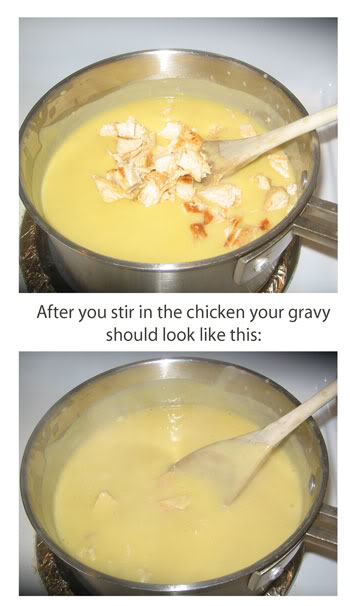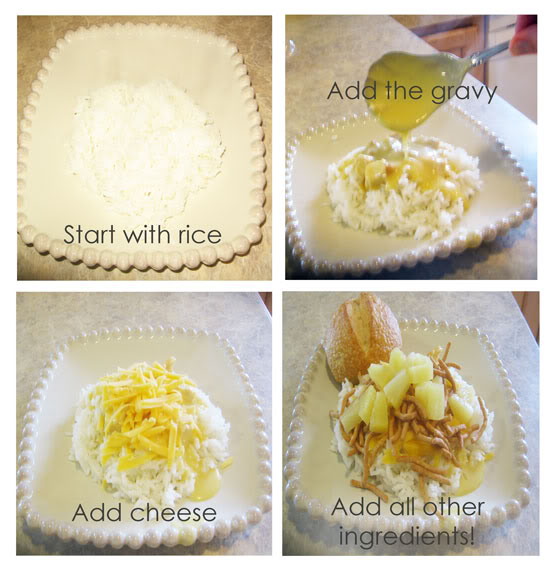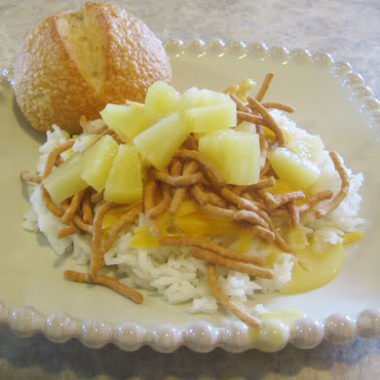 Hawaiian Haystacks
Hawaiian Haystacks is delicious and quick!
Print Recipe
Ingredients
1-2

Boneless

Skinless Chicken Breasts, cooked and shredded or chopped

2-3

small cans or 1 Large Can Cream of Chicken Soup

chicken broth or milk

1

cup

shredded cheddar cheese

2-3

Cups

Cooked Rice

Chow Mien Noodles

1

Can Pineapple tidbits

optional: peas

celery, olives, roasted slivered almonds, and any other favorite veggies
Instructions
Cook your rice and chicken and cube/chop chicken (if I have time I just place my chicken in a 9x13 pan with a couple of Tbsp of water, cover and bake at 350 degrees for one hour.)

Then in a medium saucepan, add your cream of chicken soup and 1/2 of the canned amount of either milk or chicken broth.

Heat that until hot (almost boiling) and add shredded or chopped cooked chicken.

Then just layer your plates:

st add your rice to the plate

Pour on the gravy

Add the cheese, and chow mein noodles

Add the pineapple and any other optional ingredients
Enjoy!