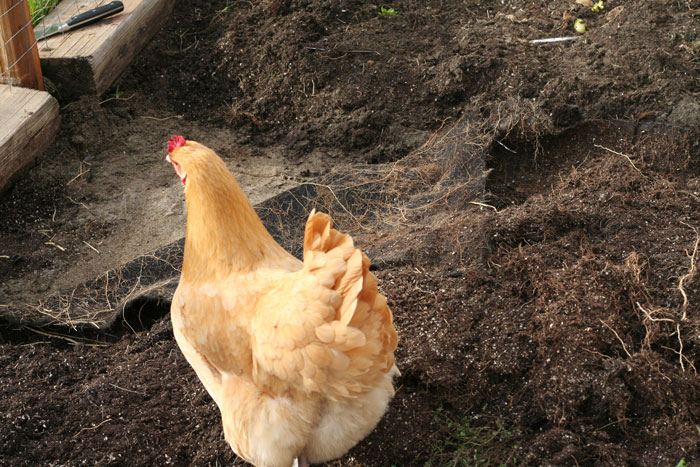 If you have been following my blog you might remember that I have a little box garden because I live in the city. I think its about 7 feet by 11 feet. This summer was my second year having this garden and I have been enjoying the fresh foods that I have been able to grow. I have had successes and lots of failures – all lessons learned.
When I first made my garden I put down a weed barrier and then filled the whole space with good quality soil. The perfect garden soil mix is totally amazing. But after sitting in my garden all fall and winter I found that a lot of it settled or blew away in the wind. My area is so windy that even halfway through the summer I was left with 2-3 inches of this soil. I do not want to be buying hundreds of dollars of new soil mix each spring and all summer long. So this fall I have decided to remove the weed barrier.
I don't know if this will end up being a good move or not. But I want my vegetables to have some depth to grow in.
So I worked a few weeks ago on pulling up all the tarp.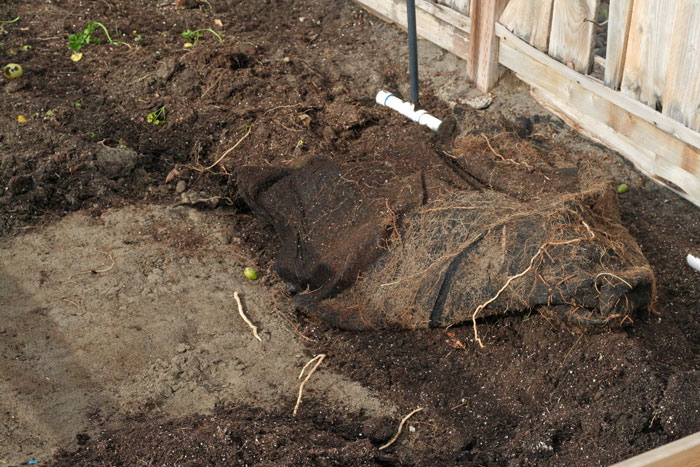 It was dirty hard work.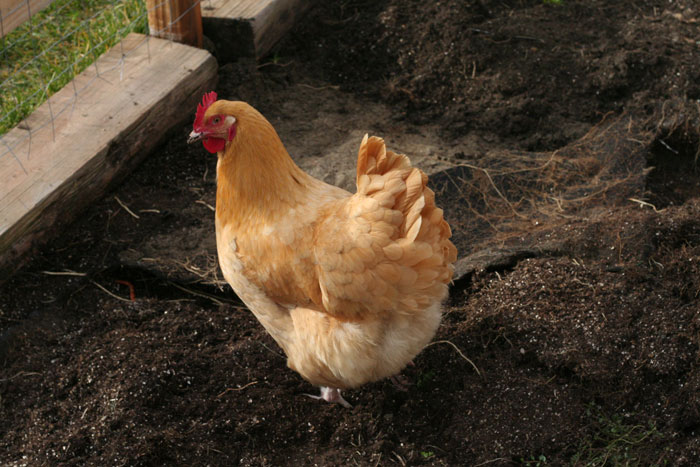 But I had a nice little helper by my side.
You can see the quality of my dirt (or shall I say SAND) under the tarp. It's not great quality soil at all – thus the reason I used a tarp and good soil in the first place. But I plan on composting, adding chicken poop dirt and more great quality soil and compost into the garden and tilling it up in the spring. This way my veggies will be able to have some deep roots and grow better.
Here it is all done. See that huge pile of tarp and other garden plants I cleaned up? It felt good to have it all done.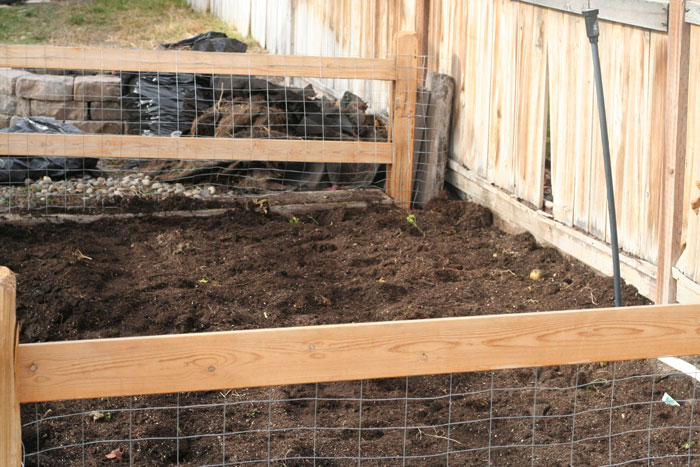 The last thing I did after raking the soil level was to plant my garlic.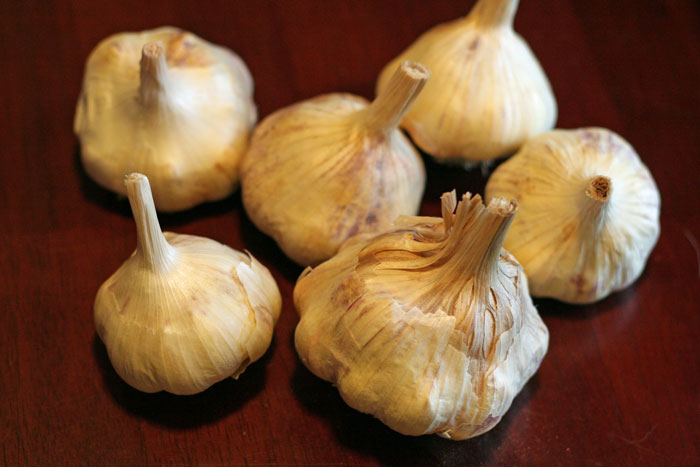 Garlic needs to be planted in the fall and honestly I planted mine mid- November instead of mid-October,which is what is recommended. If I am being honest..I just got too busy and forgot in October. Crossing my fingers it still grows.
My sister in law's mother has been raising organic garlic and she has the biggest, most beautiful garlic. And she shares. I love people who share.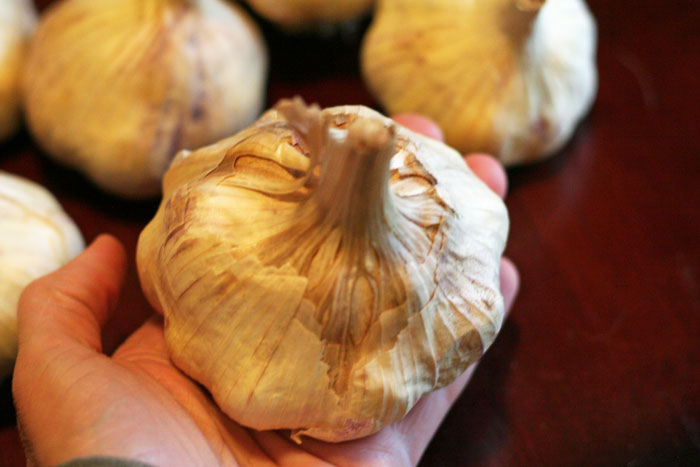 I picked the biggest one out and carefully removed all the cloves – aka seeds.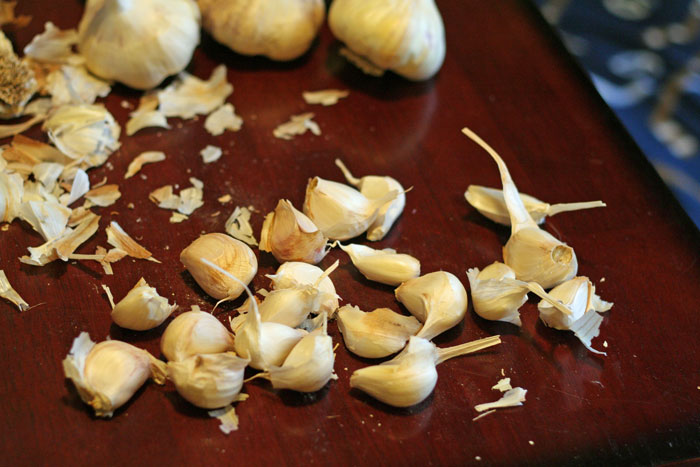 Then I took them out to the garden and buried each clove 2 inches down, 8 inches apart with the pointy side up.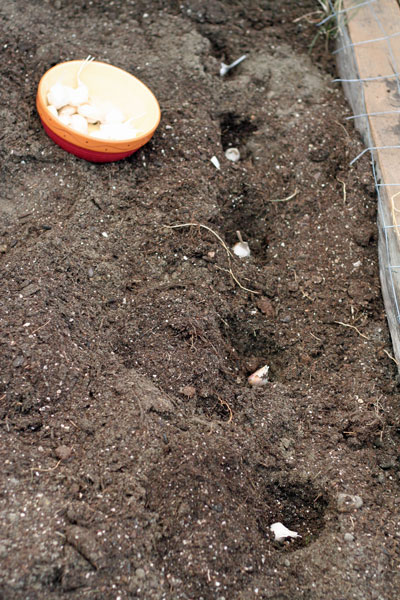 I added some compost around them and covered them back up.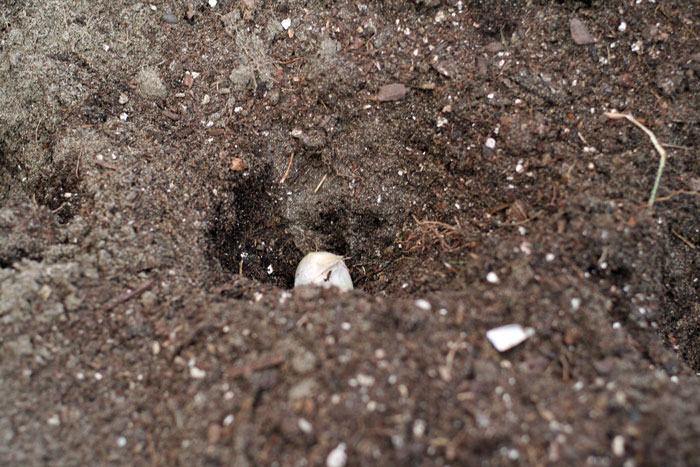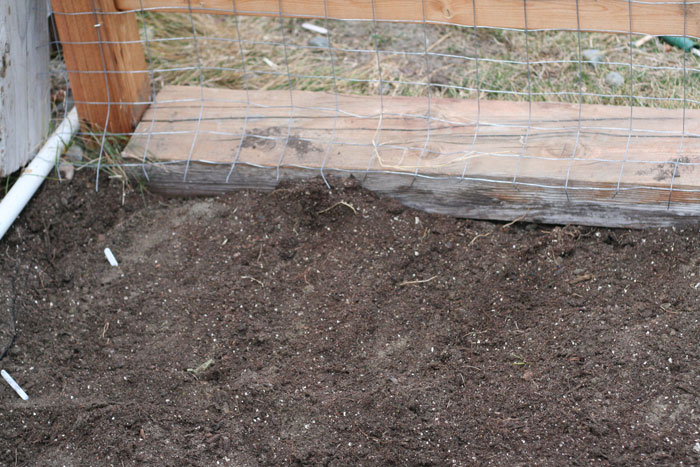 And lastly I raked up all the leaves from my front yard – Note: I have one tree. And it's small. Stinking newer houses..I miss having a big huge pile of leaves to play in. Anyways, I covered the planted garlic with the leaves. Luckily it rained later that day so I didn't even need to water.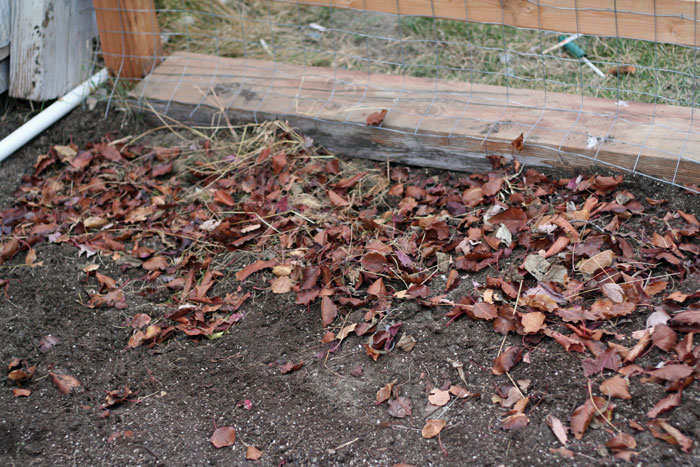 And that is it! Garden is all winterized. Now I get to think up things to do inside the house. And decorate for the holidays. And make yummy warm food. Maybe do some painting.
So… do you do anything different to winterize your garden? Do you lay your compost or leaves out now as well? I would love to know.