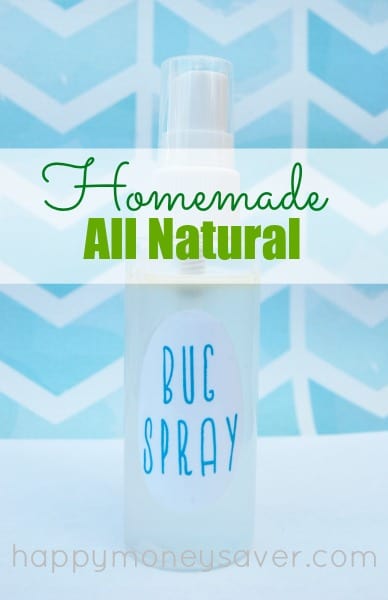 BBQ's, camping, fireworks and late night walks. I know what you are thinking, all of these events have one thing in common…fudgesicles (and yes, I do consider a late night walk the perfect occasion for delicious frozen fudge on a stick). So, however much it pains me to switch this topic over to bug spray, it is totally worth it because this non toxic bug spray is so much better for your family! It eliminates the harmful chemicals that we all hold our breath trying to avoid when spraying the commercial brands, AND it's extremely economical. It's easy to make with just a few common ingredients. In minutes, you can pour-shake-squirt and your kids are no longer as 'sweet' to the Mosquitos, as that fudgesicle is to you.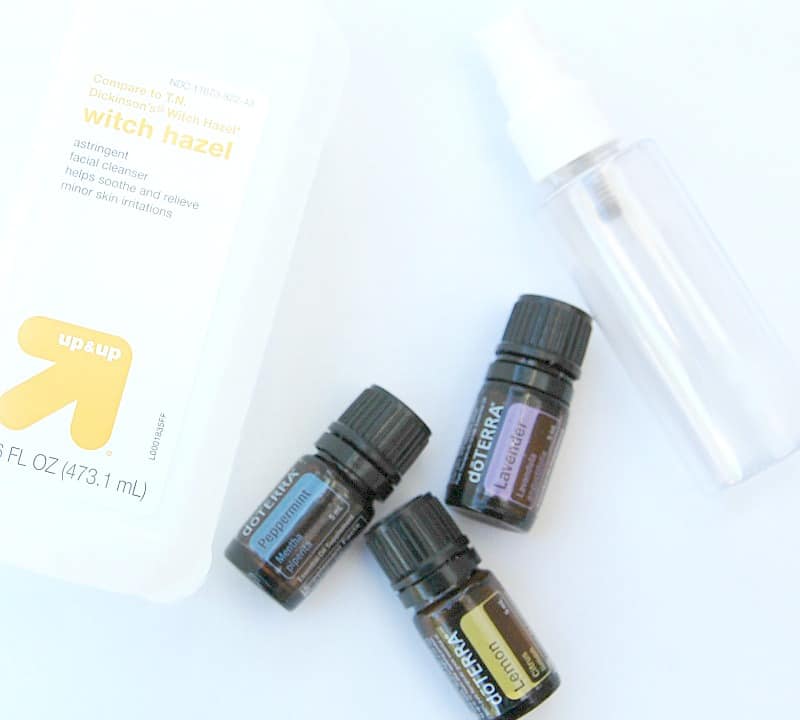 The main star of our solution is essential oils! You can choose any combination of these essential oils: Orange, Clove, Maleluca, Lavender, Lemongrass, Lemon, Rosemary, Eucalyptus, Cedar, Catnip, or Peppermint. For mine I chose some of the more basic and inexpensive ones: Lavender, Lemon and Peppermint. Click here to order (my favorite brand) of pure essential oils.
What you need for Homemade Non Toxic Bug Spray
2-3 tablespoons of water (boiled and cooled)
2-3 tablespoons of witch hazel
About 25 drops of essential oil. I did 12 drops of Lavender, 8 drops of lemon and 5 drops of peppermint
A spray bottle
I love using a small travel size spray bottle so I can throw it in my purse and go. These bottles are usually in the travel section of any store for less than a dollar!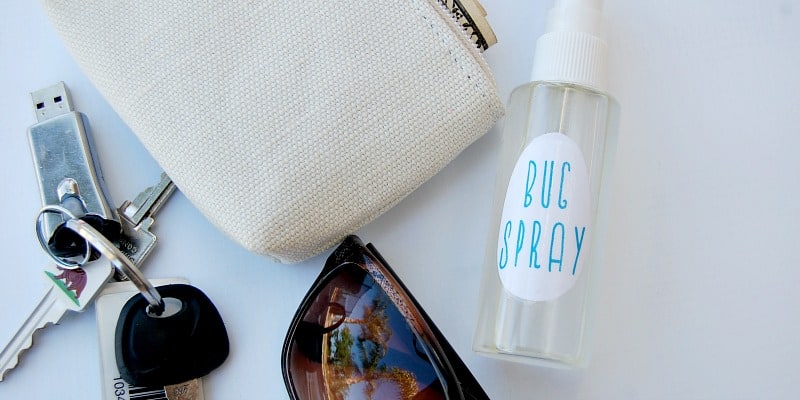 If you aren't already converted to this non toxic bug spray, let's look at the cost comparison.
Here is the break-down for a 4 oz. bottle of my non toxic bug spray.

Witch Hazel: $0.11
Essential Oils: $1.75 for all three oils
Travel size bottle: $0.98

On Amazon, a 4 oz. bottle of all natural non toxic bug spray is $21.95 my 4 oz. bottle only costs $2.84! Now that is a lot of saved money to put into my fudgesicle fund!
And don't forget to have your bottle ready for camping season! I think I need to add this to my list of 8 Genius Camping Hacks!
Have you guys tried making your own bug spray? What are some of your favorite essential oils to use?