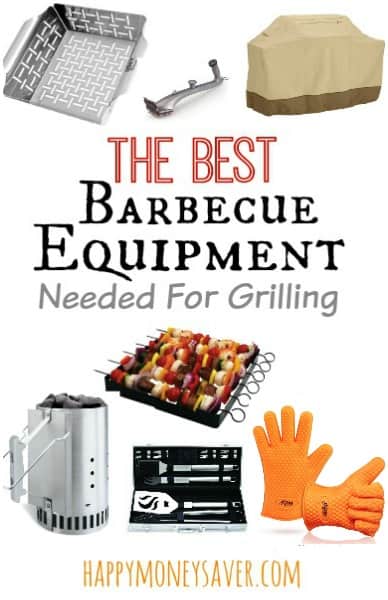 Grilling season is upon us. Have you fired up your grill yet this season? As soon as it gets warm around here, we love to use our grill. There is nothing like a perfect day and being able to make your dinner right on the grill. The food seems healthier and it's so different than the same old stuff I cooked all winter long. It doesn't get my house hot by turning on the oven! Now that's what it's really all about! Plus, it's an easy clean up. Okay, THAT'S what it's really all about. Clean up on the grill is the best. No dishes–the best!
Today I am talking about the best barbecue equipment that you need for your outdoor grilling. I have found many items that I either can't seem to live without in the summer or that I really want to have!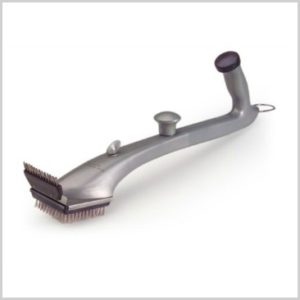 Grill Daddy Pro Grill Cleaning Brush with Steam
This is one of my all time favorite tools for the grill. I have used many brushes to clean the grill, but this one is the best because you add water to the brush, which creates steam. The steam cleans the grill perfectly. It makes cleaning the grill a breeze. On sale for 42% off, and well worth it!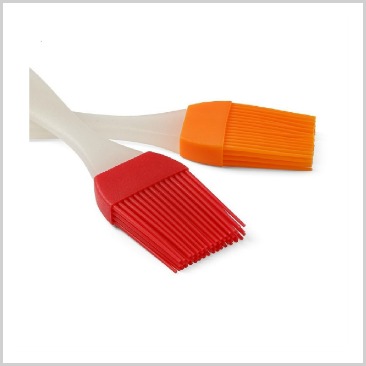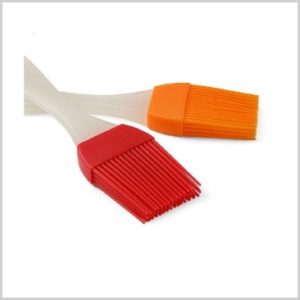 Kitchen Haven Silicone Pastry Brushes and Basters, Set of 2, 8″, Red & Orange
These silicone brushes are great for putting that last minute touch on your dinner on the grill. These can withstand the heat, and also clean up easily.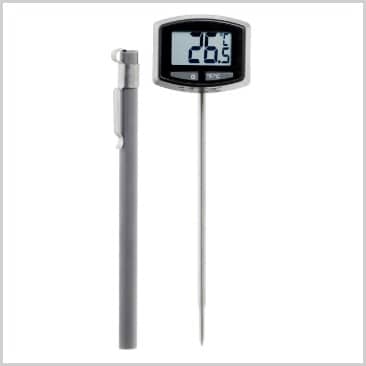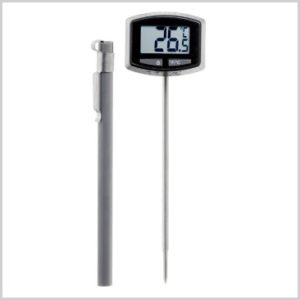 Weber Original Instant-Read Thermometer
Having a meat thermometer while grilling insures that your meat cooks to perfection. This helps so your steak doesn't get tough, and your chicken isn't pink inside. It helps make perfectly cooked food every time with this thermometer. 25% off today!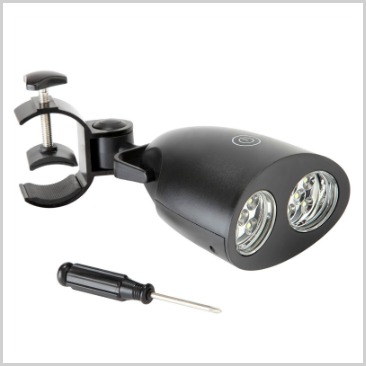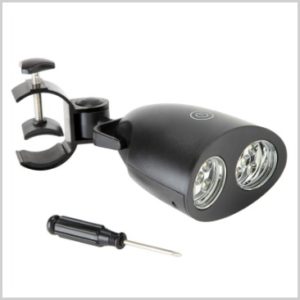 Yumms! Barbecue Grill Light
Have you ever tried to grill in the dark?? It's impossible, but yet I've tried. This grill light would have been oh so helpful.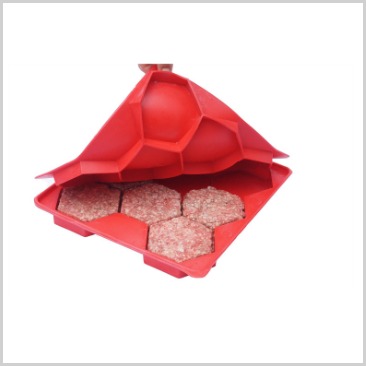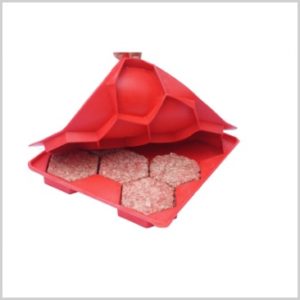 Burger Master Innovative 8 in 1 Burger Press and Freezer Container
Well, how cool is this burger press? This is great for making your own homemade burgers and makes up to 8 at time. Plus, of course I love that this is also a freezer container! This would be perfect for my make-ahead hamburger patties recipe. Very cool!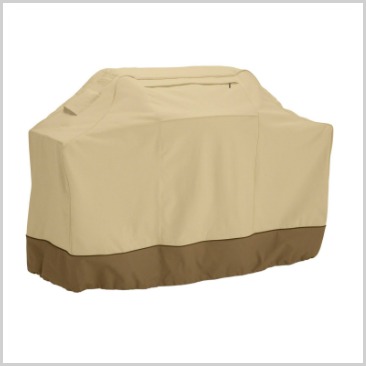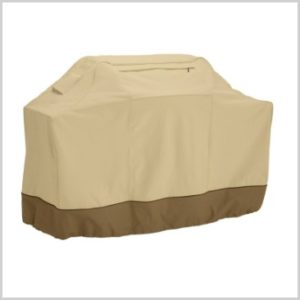 Classic Accessories 73952 Veranda Barbecue Grill Cover, Extra-Extra Large, 71 Inch
Everyone needs a cover for the grill. This one has great reviews and is on sale!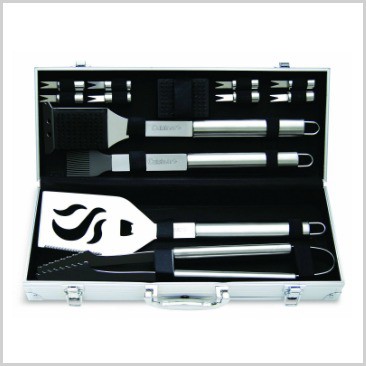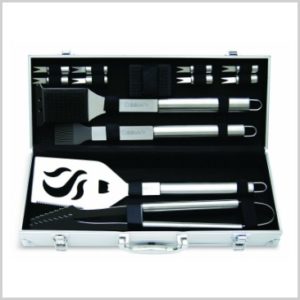 Cuisinart 14-Piece Deluxe Stainless-Steel Grill Set
How pretty is this set of utensils? The grill deserves its own set of utensils, and this right here is your set. Such great reviews on Amazon, and look how pretty they are! Plus, they are 40% off right now. Yay!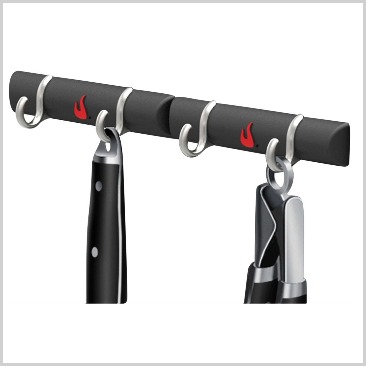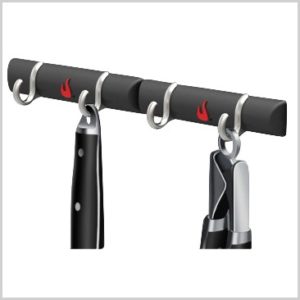 Char-Broil Gear Trax Tool Hook Bars for Grills
So, part of my problem with grilling tools is that I don't have a place to store them in my kitchen. They don't really fit well in my drawers but I need a place to store them. I have tried keeping them in a basket in the garage, but this handy dandy hook set is EXACTLY what I need to organize my grilling tools without them being in my way in the kitchen.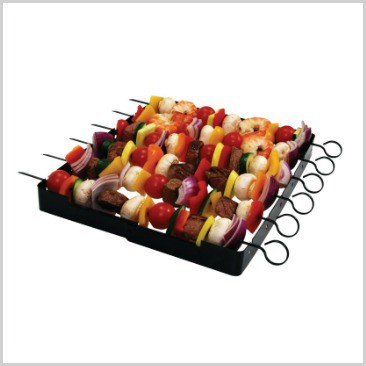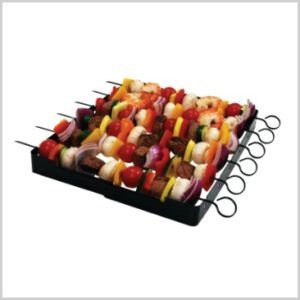 Brinkmann 9021 Shish Kabob Set
These would be perfect for my garlic lime chicken kabobs that I prepare ahead of time and freeze. This handy set will make my shish kabobs beautiful and so much easier to grill. I'm going to need this little set. The price is right too!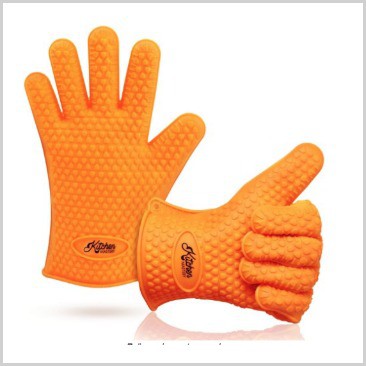 Silicone Heat Resistant Grill BBQ Gloves
So, how do you turn those shish kabobs? Well, you could use tongs or even a spatula of some sort, but it would be a million times easier if you had these gloves. The grill is very hot, of course, but these gloves will keep your fingers safe from the flame and make it easier to turn the kabobs, or grab your pizza right off the grill. I actually own a pair of these babies and I love them!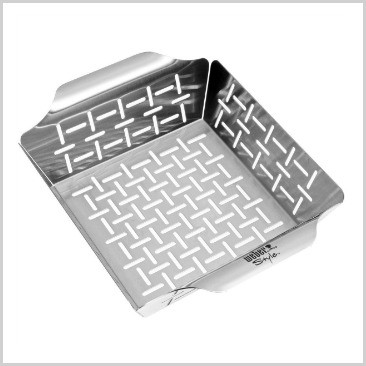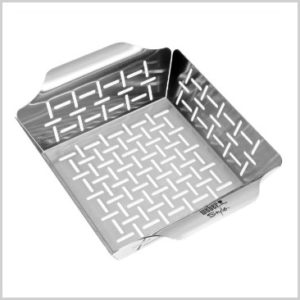 Weber Style 6434 Professional-Grade Vegetable Basket
Okay, let me just tell you that grilled veggies are seriously the best. Don't love brussel sprouts? I bet you will if they are grilled! Don't love asparagus? Guess again…you will love it if they are grilled. This vegetable basket is great for grilling all sorts of vegetables from squash to asparagus or whatever you like. De-licious!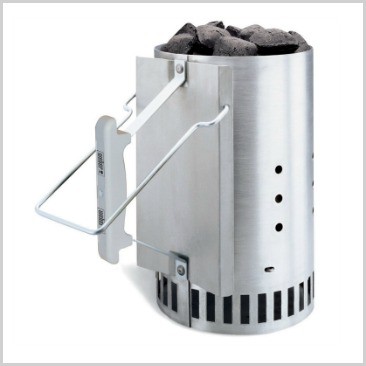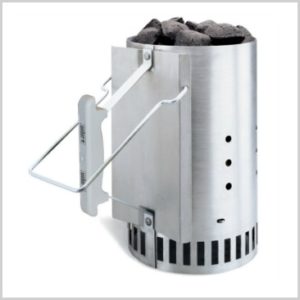 Weber Rapidfire Chimney Starter
Starting the charcoal has never been easier.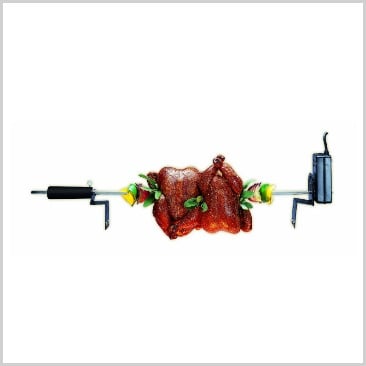 Char-Broil Premium Electric Rotisserie
This rotisserie is great for grilling! If you haven't had roast beef on the rotisserie or the grill, you haven't lived. It is de-lish! I can only imagine how wonderful a chicken or turkey would be.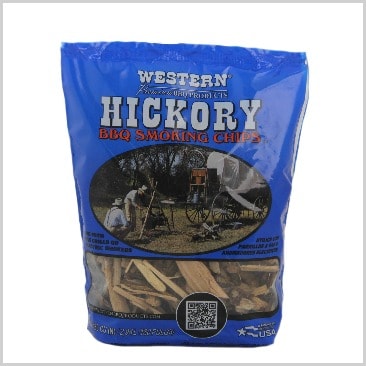 WESTERN 78075 Hickory BBQ Smoking Chips
Add some of these hickory chips to really take your grilling up a notch. They are cheap and are certainly worth a try!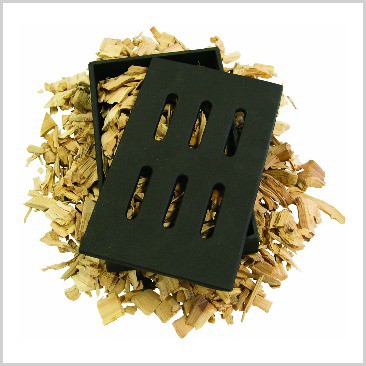 GrillPro 00150 Cast Iron Smoker Box
Since you have the hickory chips, wouldn't it be great to add them to this smoker box?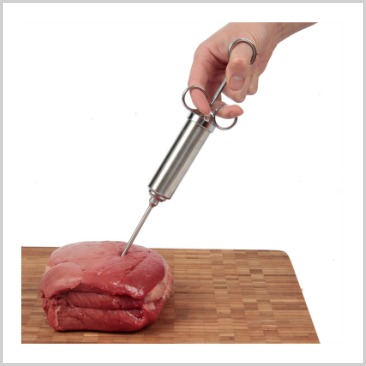 Mr Grill 2 Ounce Stainless Steel Meat / Marinade Injector
Turn your meat into a flavorful feast using this marinade injector. This insures that you will have flavorful meat every time!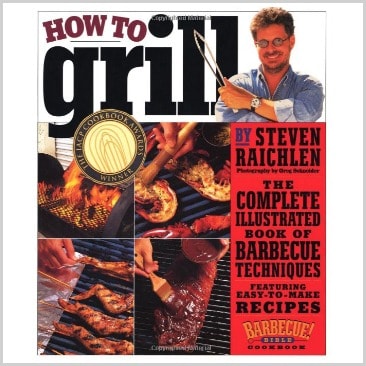 How to Grill: The Complete Illustrated Book of Barbecue Techniques, A Barbecue Bible! Cookbook
Sure, I know how to use my grill. I even use it often. I will say that I could use a few pointers on how to cook better on my BBQ grill. This book will teach me a few things so I can make the best meals possible on my grill.
Having a good dinner on the grill isn't just about the grill. There is so much more. These are the best barbecue essentials that I know of. Are there any more that you can think of that I need to add to our summer grilling must-haves?
If you like these barbecue items, try out these great recipes.