A Maytag sponsored review and my own personal testimony regarding my recent upgrade to a Maytag® washer and dryer.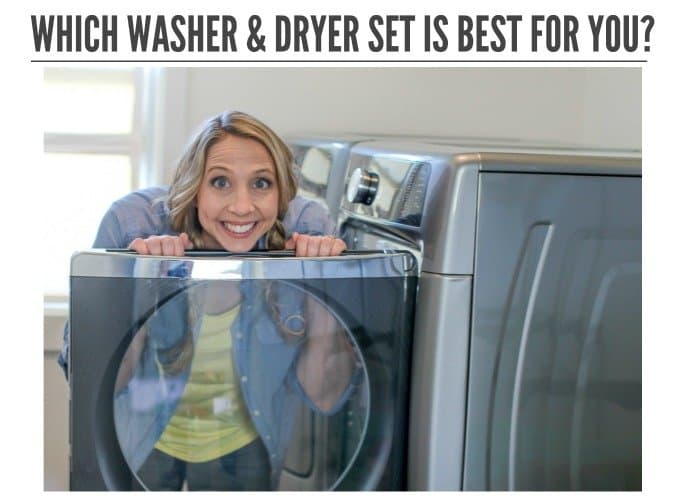 How To Choose A Washer & Dryer Set that is Best for You
There is nothing more frustrating than trying to purchase a new appliance. There are sooo many different varieties that my brain goes on automatic overload every time I think about what I should buy. Do I need a refrigerator that has a built-in hot cocoa maker (if that exists)? Does my dryer need steam refresh? Should I get a front-loading or top-loading washing machine? Ahhhh!!! This doesn't even factor in the thoughts about the cost, the brand, the color, etc.! So, how exactly do you make such an important decision? You do your research of course!
With my recent upgrade to my new Maytag® washer and dryer, I scoured the internet for the top brands, the best models and the best prices available. I want to share a few tips I picked up along the way. I hope it helps you find a good deal and save some of your sanity…
Choose a Model that Has Everything You Need and a Little of What You Want
With so many options out there, the first thing I suggest doing is to choose all the things you really need first, then look at the other fun options after.
When you are thinking about buying a new washer or dryer, take into consideration:
The size of your laundry room
The size of your family
Your dedication to washing clothes
If you have a smaller laundry room, a large family and massive loads of clothes to do each day, then a Maytag front load washer and dryer is a great option. They tend to hold larger amounts of clothes so you can tackle your laundry in a smaller amount of time. Front load laundry sets can also be stacked on top of each other, which is a perfect arrangement for small laundry rooms.
Know What Cycles You Need
Most washers will have your standard cycles, but if you have an active family or a husband that has a stain- or mess-prone job, you may need a little something extra. You may want to choose a washing machine that has a pre-soak cycle or a heavy-duty cycle that will attack those stubborn stains. While I was shopping around, I noticed that Maytag offers a washing machine that goes beyond the norm when it comes to optional cycles. Their latest front load washer helps eliminate odors with the Fresh Hold option. So, if you forget and leave your clothes in the washing machine, it's no biggie! The Fresh Hold option keeps your clothes smelling fresh for up to 12 hours after your laundry is done!
If you tend to leave clothes in your dryer or hate to iron (guilty!), then I strongly recommend a steam refresh to get out all those wrinkles! My Maytag dryer has a Refresh cycle that uses steam to not only get out wrinkles but it will also remove odors. One thing I have learned lately is that you definitely need a dryer that can keep up with your washing machine. I do not want to have to start round two in my dryer when my washing machine has a new load of clothes waiting to go in. I love that my new dryer has enough room that I can put in extra-large loads and still have plenty of space for the air to flow and dry ALL my clothes evenly!
Shop Around: Find Deals!
If you have a budget, it is important to shop around for great deals. You want to get quality products without breaking the bank. Be sure to do research and find some awesome deals by looking on the brand websites themselves.
If you are looking to purchase new appliances, I strongly recommend checking out Maytag. With more than 100 years of appliance greatness and these great deals, shopping Maytag in May sounds like a no-brainer to me!
My Research & the Maytag Laundry Set I Picked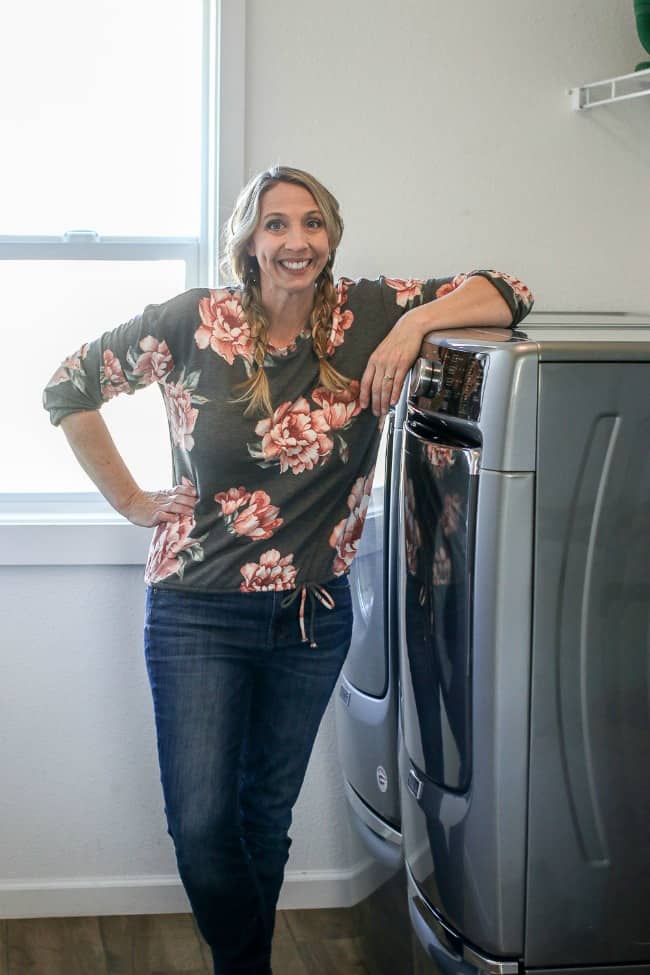 Now to give you some history and my laundry appliance back story! My last washer and dryer set were on their last leg. The washer was completely off balance and showed an error signal with every wash, and my dryer took two cycles to dry anything and had a super loud banging sound whenever it was drying. It was definitely time to upgrade. You know it's bad when you haven't seen the bottom of your laundry room floor in 2-3 months.
To begin my research, I scoured the internet for the top brands, the best models and the best deals available. I read all the laundry reviews from tons of review sites. Then I went to Facebook and asked all my FB friends if I should go with a front load washer/dryer set or a top loading washer/dryer set. And many people shared their opinions with me and experiences. It's so funny to see how passionate my friends get about their laundry appliances!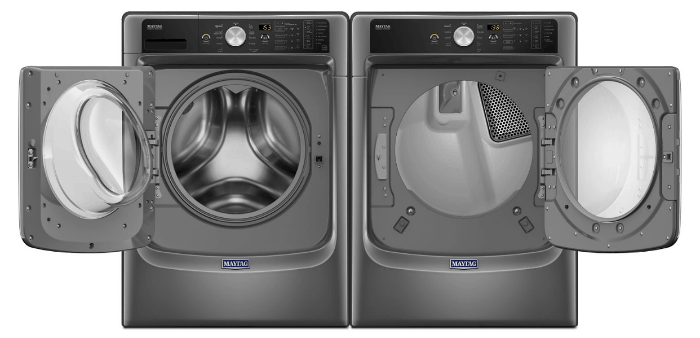 So after all the research, opinions from friends & family and even praying about it, I picked a Maytag Front Load Washer (MHW8200FC) and a Maytag Large Capacity Dryer (MED8200FC).
What I love about my new washer: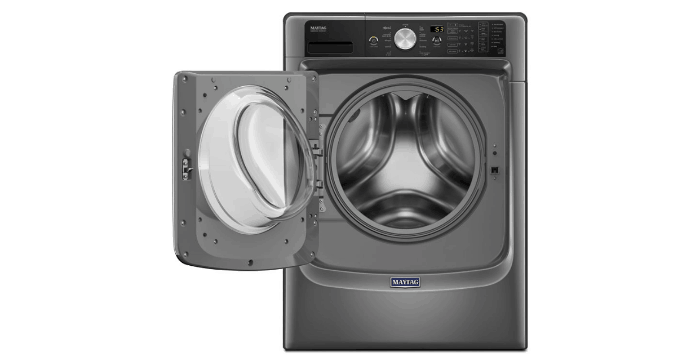 It's quiet! With my laundry room on the second floor of my home, I was worried about the spin cycle shaking the house but with this washer, it's been smooth spinning, and I think it's a very quiet machine!
Its PowerWash cycle with the internal heater is ah-mazing! This washer is cleaning my clothes better than I've ever seen any washer do before… and my clothes smell so fresh too.
I am one of those people who always forgets to change over the wash right away… so, like I mentioned before, I love the Fresh Hold option which tumbles the loads and circulates air with a built-in fan up to 12 hours to keep clean clothes smelling fresh after the wash cycle ends.
What I love about my new dryer: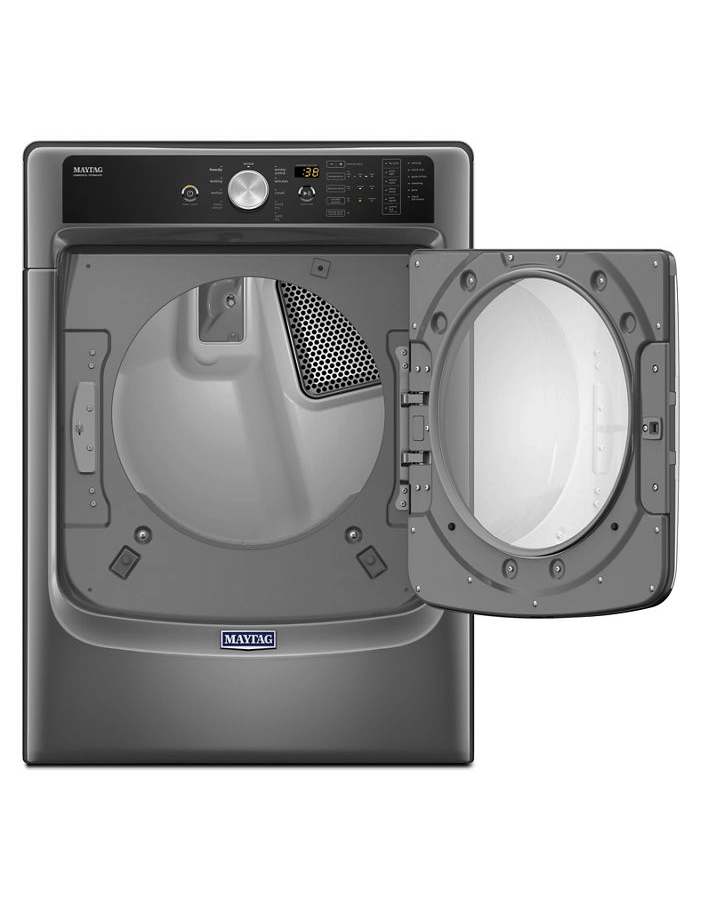 My clothes actually dry in one cycle! With optimized heat and airflow (and a nice big 7.4 cu. ft. capacity) the PowerDry cycle gets your toughest loads completely dried fast! And I always use the Refresh cycle with Steam – I love that I can easily revive my clothes and get the wrinkles out.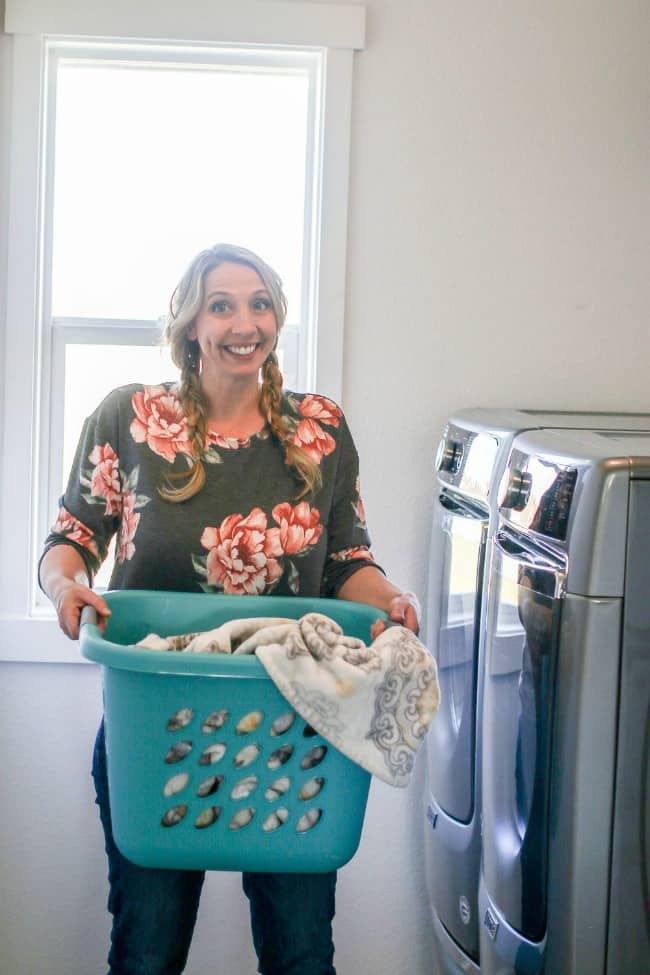 I'm telling you guys, having this new Maytag washer and dryer set is amazing.
And now… my laundry mountain is gone for the first time in months. I can finally see my laundry room floor!!
Well, for at least today…