I have the best MOM! I am sure we all feel that way about our own mothers. Show her just how much she means to you with this free printable Mother's Day card!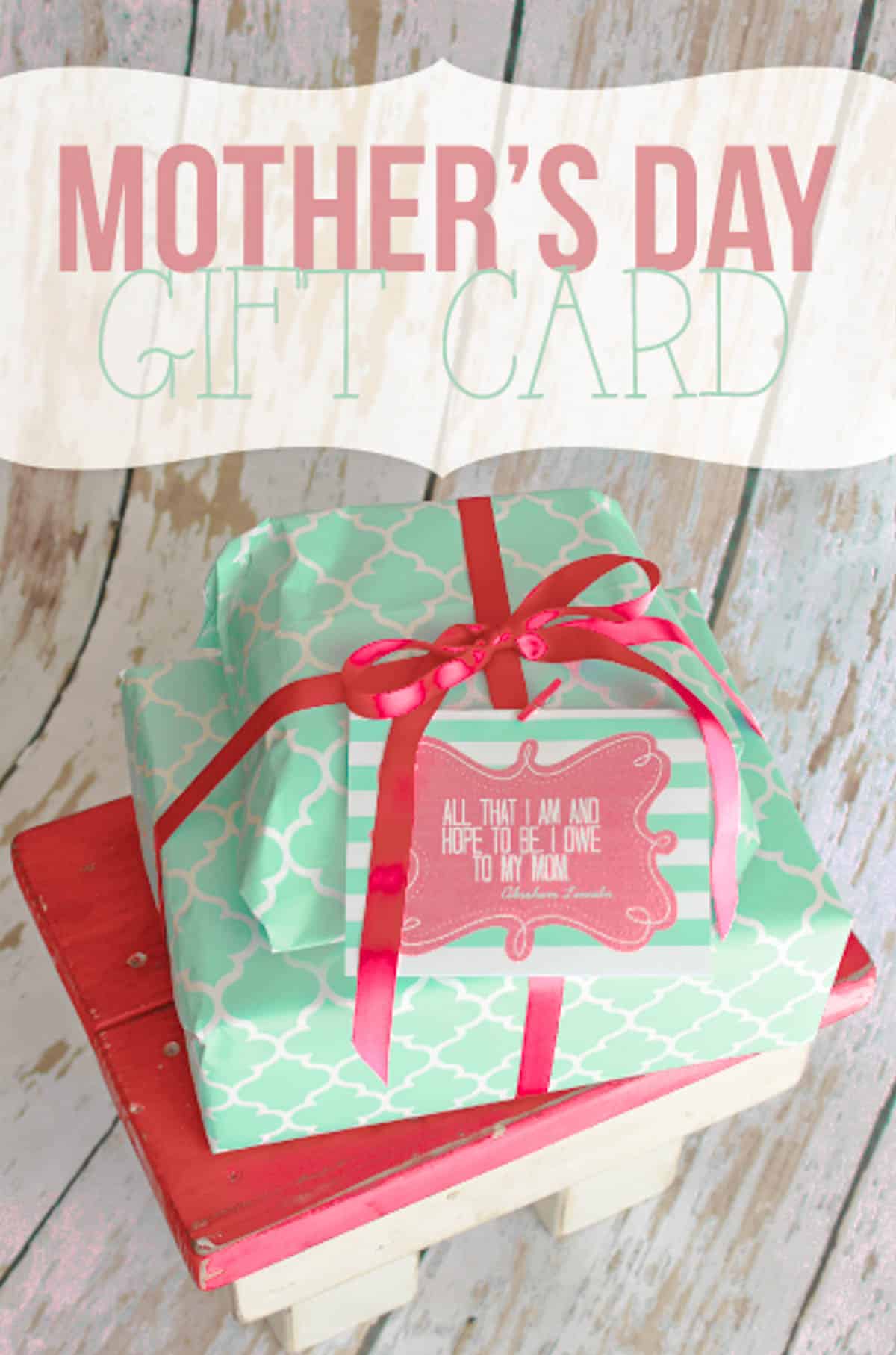 I truly feel that everything I am I owe to my mother and everyday that we have with her is a blessing. So when I saw this quote I thought it was a perfect quote to give to my mother in a Mother's Day Card.
I also love that Abraham Lincoln said it.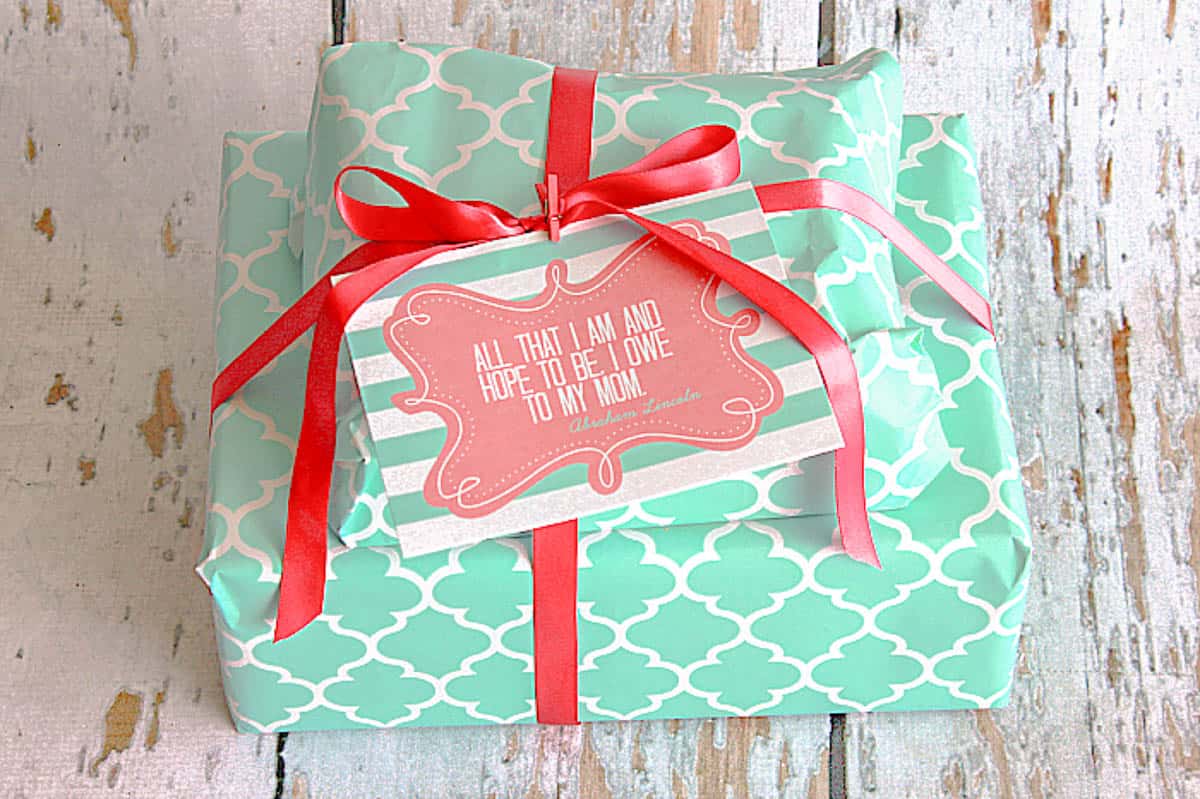 Not only can it be a Mother's Day card, you can also have it in a frame or hang it up around your house to remind you what a great blessing and responsibility it is to be a mother.
I am a mother to four and I often times have to remind myself that I am doing the most important work that I will ever do while I am with them.
You could also toss in a free printable coupon booklet to give to mom too!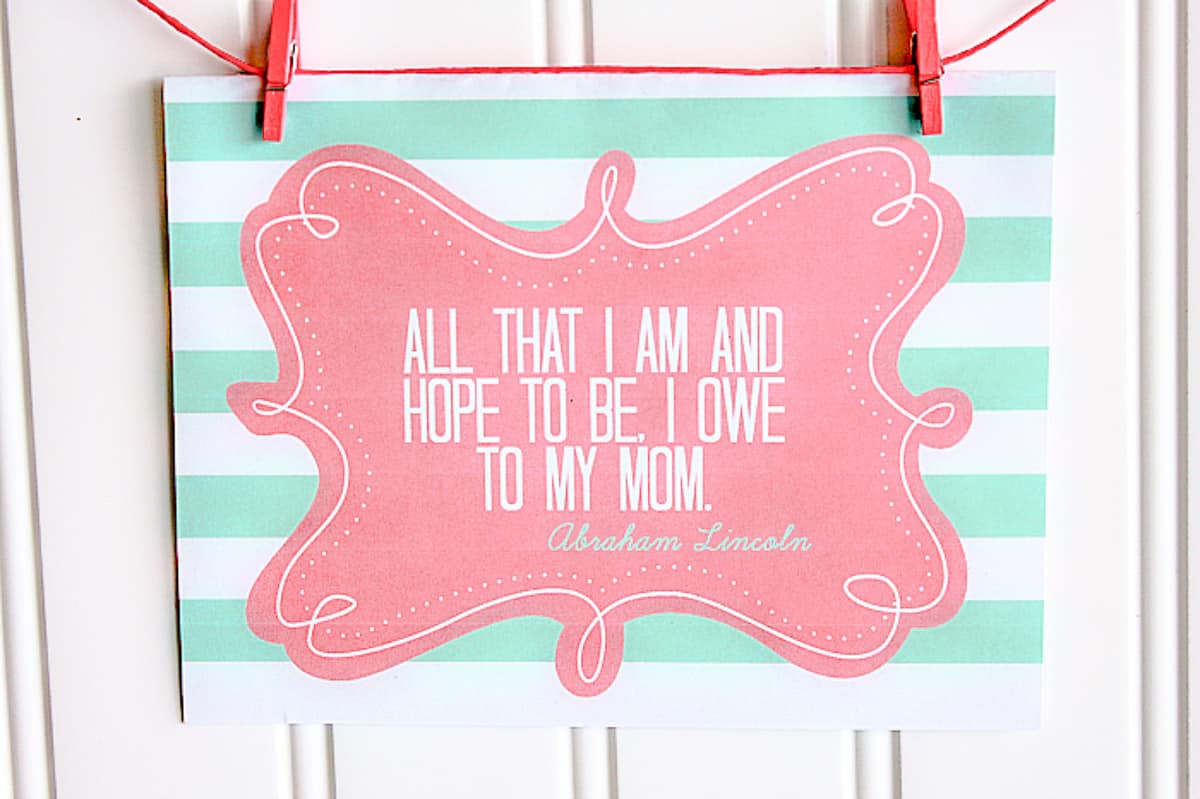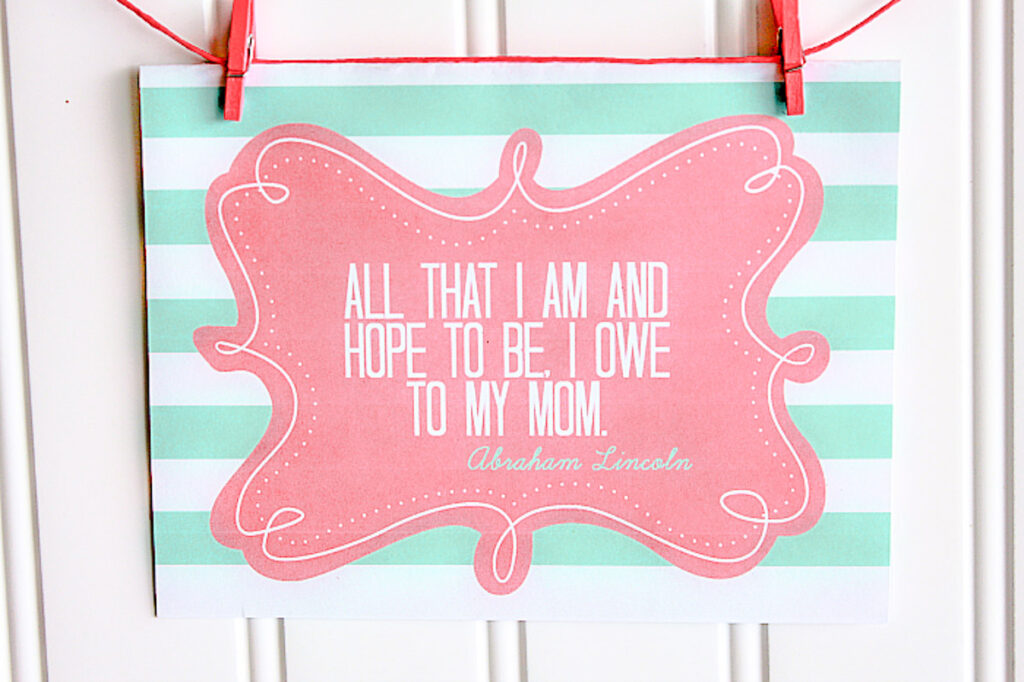 I love Mother's Day and the fact that we have a day to celebrate our own mothers and of course celebrate being mothers ourselves.
So Happy Mother's Day!!! I hope you enjoy this wonderful free printable card!
Click Here to print the Mother's Day Card OR click here to print the 8×10 sized free printable.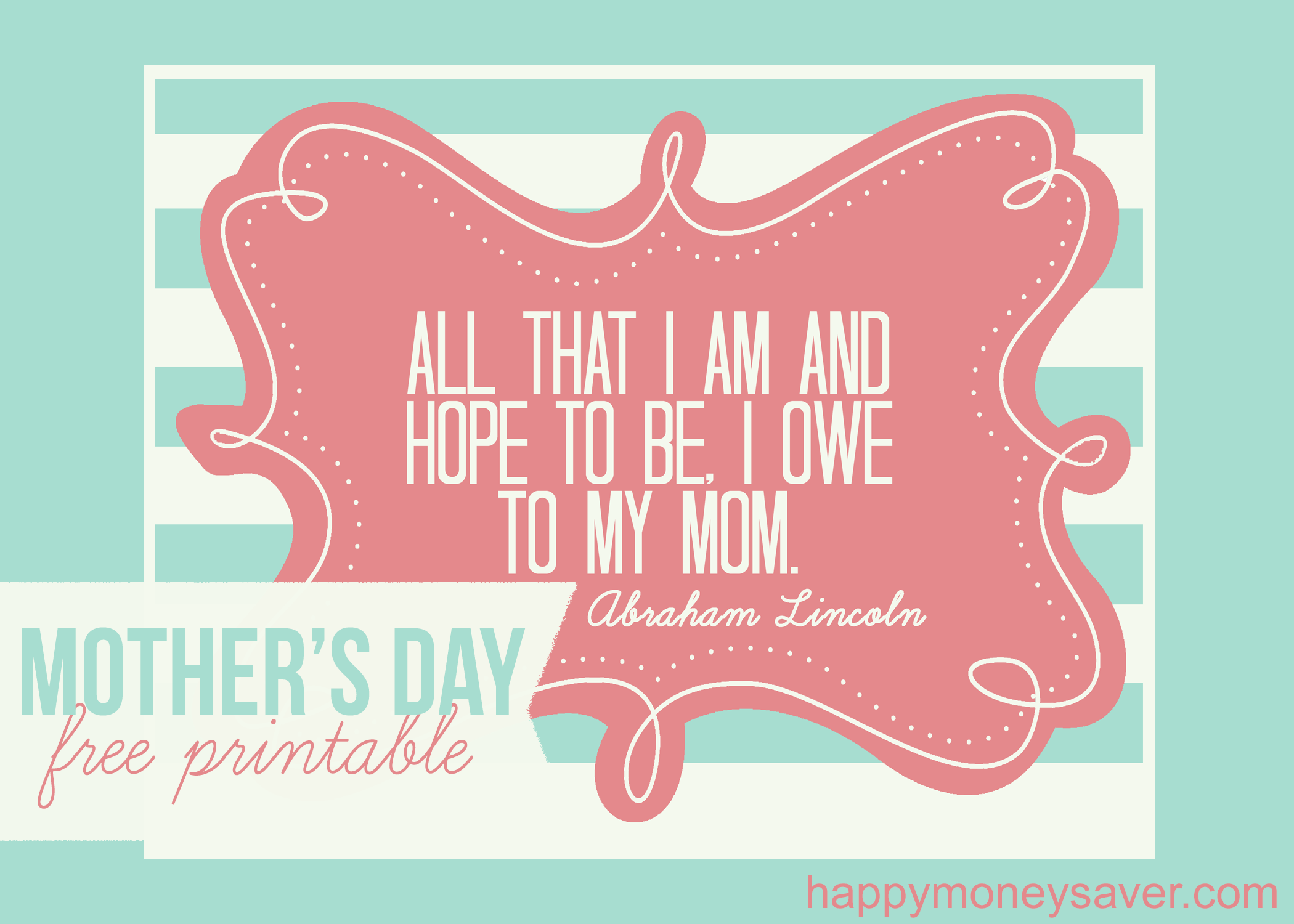 Also if you are looking for more fun Mother's Day ideas make sure and read my 9 Budget Mother's Day Gift Ideas here.