Mother's Day is coming!!! Giving Mom a special day can get expensive if you aren't watching what you're doing.  These 9 budget Mothers Day gifts show you care without breaking the bank and are a great place to start for anyone who might have a small budget but wants to give a gift that will be remembered year after year.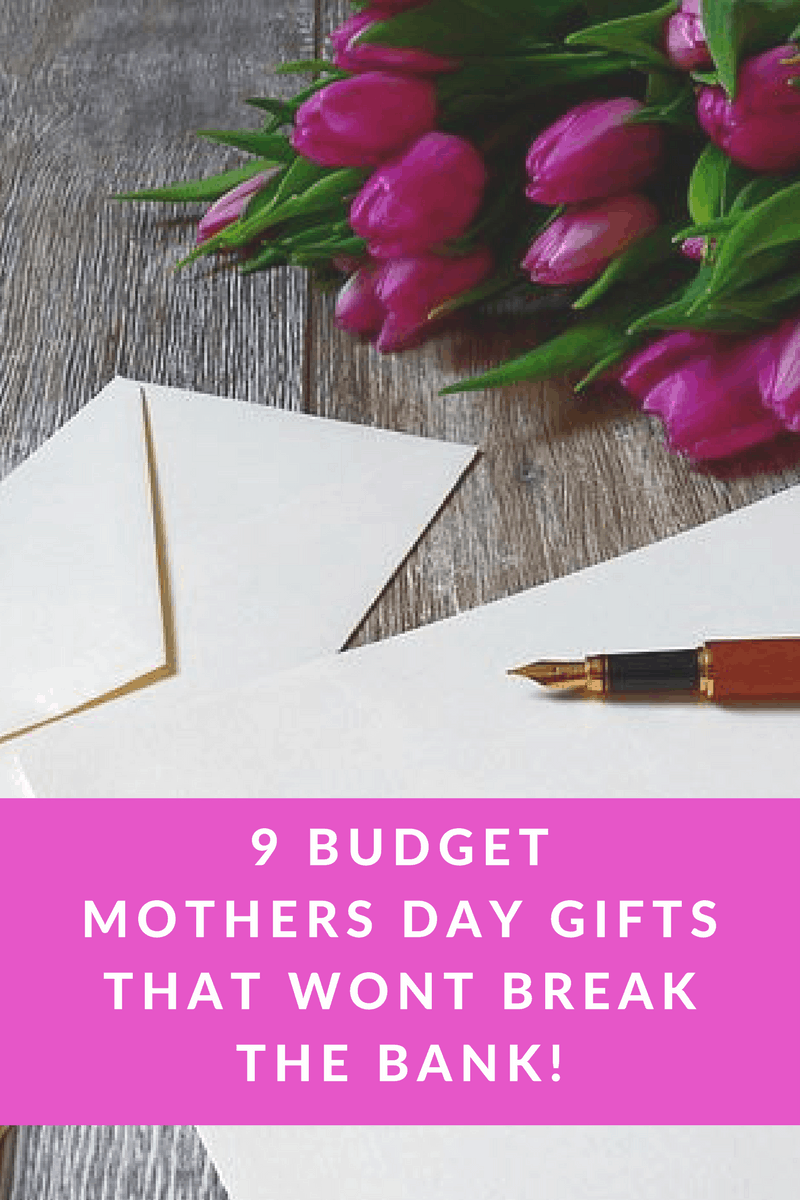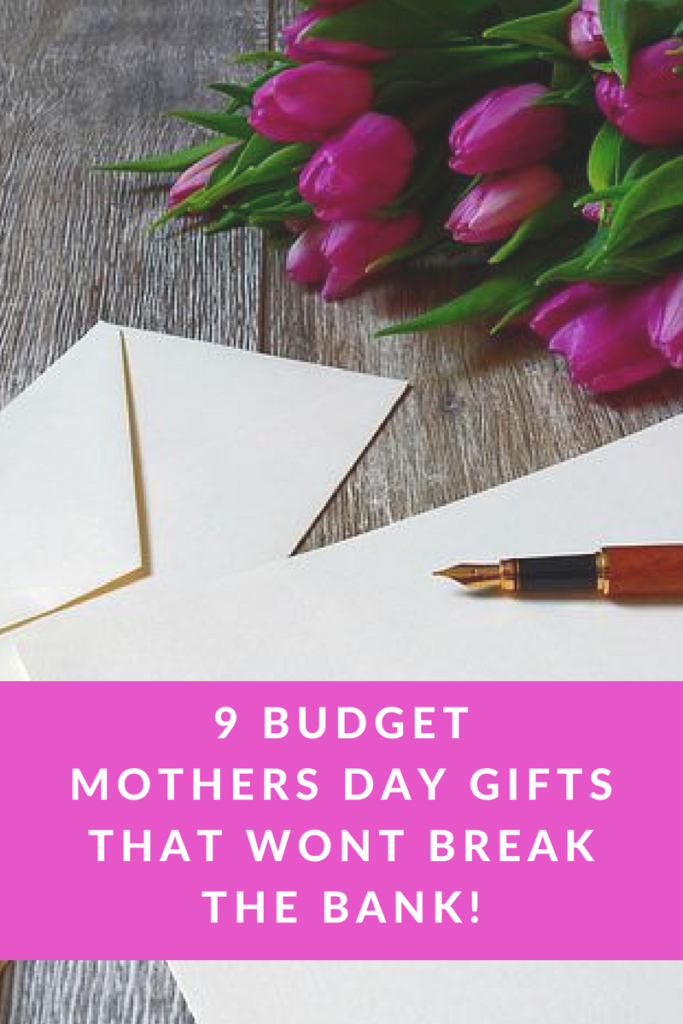 Personalize a Gift Basket – If your mother has a favorite thing, why not put together a gift basket filled with hand picked items (by you, of course) that is filled with those things? You could do her favorite snacks, spa products, movies and so many other options. Make sure that you include a handwritten gift note and that your gifts are only things that she will enjoy.
Write her a letter or poem – We live in a world where handwritten notes are being more and more rare so why not write your Mom a letter? Even better, take it one step farther and spend a month or a year writing a journal specifically for them? Give it to her on Mother's Day and she will have something that she can come back to over and over again to remember how much she is loved.
Serve a quirky meal – Candlelit dinners are cliche', but take those candles and make them quirky and you've got a memorable meal for years to come. Set up an in-house restaurant with you waiting on her personally, give some options for the meal and provide some cooking entertainment.  You'll get to spend time with your family and she'll get a kick out of how "strange" the meal is.
Be cliche' – On the other hand though, sometimes cliche' isn't a bad thing. Serve a candlelit dinner, buy roses, and write her sappy poem. Whatever you do though, make it memorable.
Give a wildflower bouquet – Roses are great, but some of the prettiest flowers are the ones that grow wild. Find a field near you and take the time to pick a bouquet filled with beautiful wildflowers. Your mother will appreciate the time that you took and you'll have a cheap, but amazing gift to give. Just be sure to ask for permission first if you are going to pick on someone's land. A bouquet of flowers isn't worth a trespassing charge!
Get handy – If you're handy with things like tools or at crafting, why not make your Mother's Day gift? Do a little research and find what Mom has been wanting but couldn't afford. Make it for her if possible.
Offer Service – Sometimes the best gift is one that is truly needed but the gift recipient won't tell you that they need. This could be anything from help cleaning the house to a night away and anything in between. Pay close attention to Mom and if there's a need they need fulfilled? Find a way to include that need into your gift.
Plan an evening of favorites – Another budget gift that is easy to personalize is an evening filled with her favorites. Plan her favorite meals. Do her favorite activities and even listen to her favorite music. The basic idea is to make everything about that night all about her and to pamper her like she's never been pampered before.
Plan a box office bash – This budget gift is great for movie buffs, but will work for just about anyone. Plan an evening centered around movies. Serve several different flavors of popcorn and soda, watch her favorite movies, visit a film centered museum and do other activities that are all centered around the big screen. She'll have a blast while relaxing at the same time!
What are some of your favorite budget gifts for Mom? Share in the comments below!