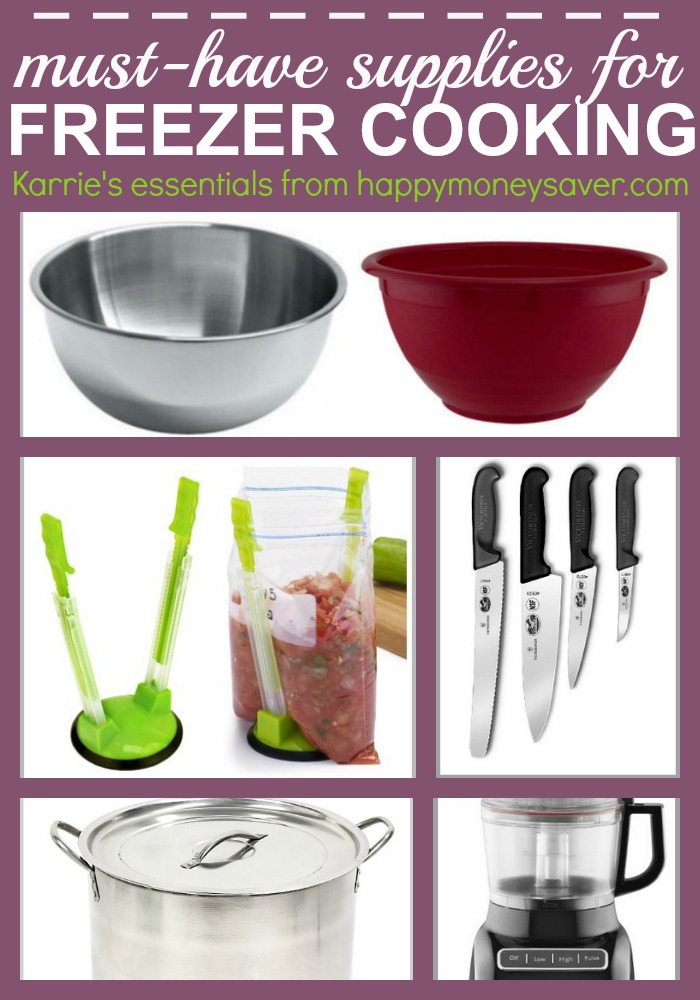 A lot of these freezer cooking supplies have been shown at one time or another here on the blog, so I thought it would be nice to put them all in one place. These are all my absolute favorite must have freezer meal supplies to have when I am doing my 50 freezer meals in a day cooking. I need each and every one of them to save me time and energy.
Please share your any other make ahead freezer meal essentials you use too!
Sharpie permanent markers. I love using good quality permanent markers when labeling all my gallon sized freezer safe bags. Sharpies work very well. Best to have 2 on hand just in case one runs out.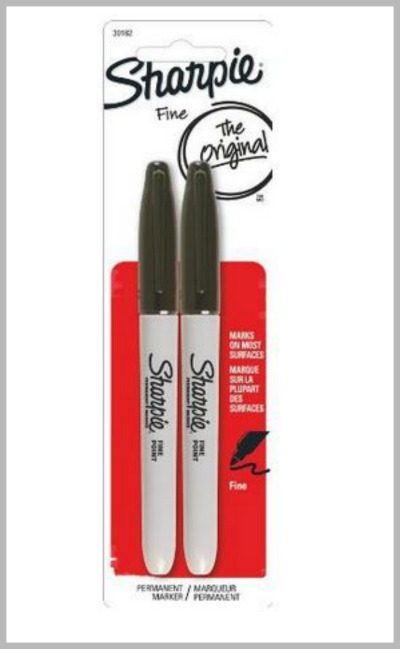 Gallon sized freezer safe bags. Ziploc's are thrifty freezer safe bags because they are great quality, inexpensive and easy to use. I am trying to do my best to use more of the biodegradable or reusable bags more and more however. For reusable bags I would recommend Neat-o's Bags. I LOVE the quality of them, however they can cost a bit more. For biodegradable freezer safe bags I have used the Green 'N' Pack bags. Great quality there as well.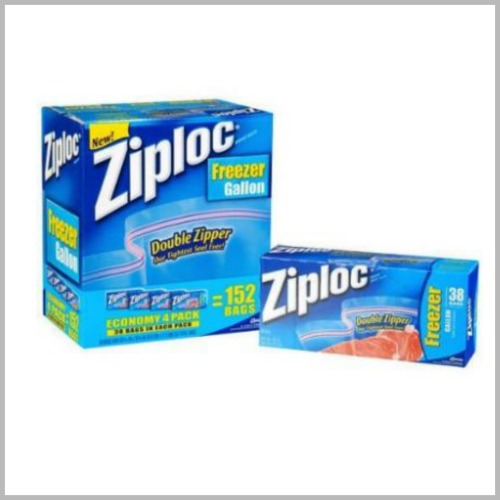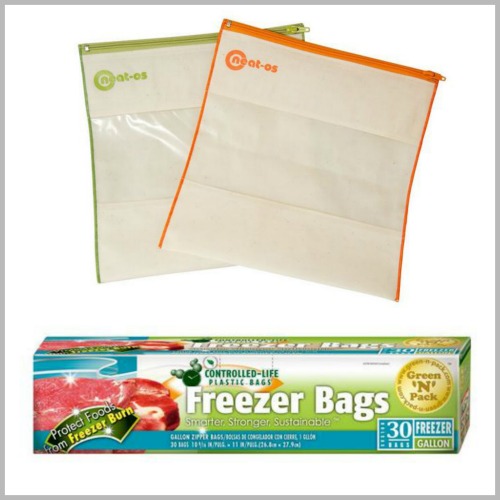 Containers & Casserole Dishes. For your casseroles, lasagnas, and baked dishes I use disposable foil baking pans. My favorite brand is the Catering Essentials pans as the weight of the foil is strong and the price is inexpensive. And the best part is no dishes to wash! I know many of you might also be looking for a re-usable and non-aluminum version of baking pans and my favorite is the Glad Ovenware. They will cost you more than the aluminum foil pans, and you will have to wash them, however they are great for the environment.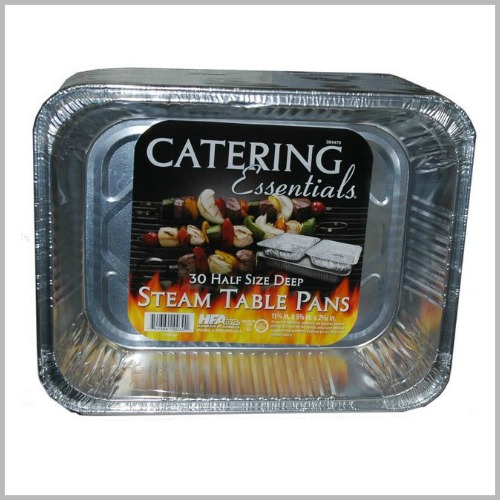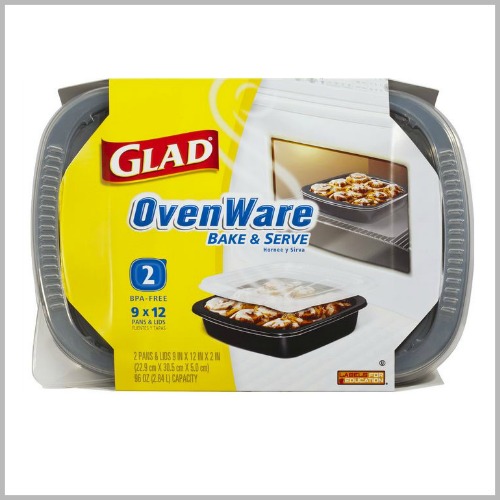 Heavy Duty Aluminum Foil, Parchment paper & plastic wrap. You just need to have these. The foil for covering up your casseroles. The parchment for flash freezing so as to keep them from sticking to the cookie sheet. I like to buy my foil, parchment and plastic wrap at Costco, however you can find these items almost at any store. Here are links for Amazon: Aluminum Foil, Parchment & Plastic Wrap. Just remember to get heavy duty aluminum foil – it protects better against freezer burn.

Stainless steel measuring cups and spoons. I seriously have 4 sets of these stainless steel measuring cups & spoons because that's how much I use them when doing make ahead freezer meal cooking. You can also go and get some inexpensive sets at your local dollar or thrift store too.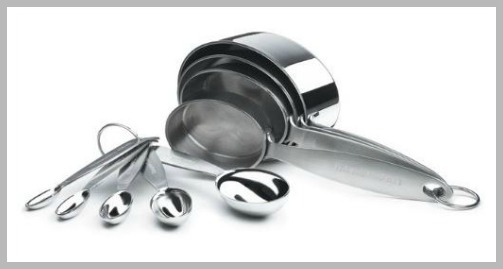 Slow cooker. I use my crock pot during the freezer meal cooking process as well as for many of the meals we eat. I literally would die without my slow cooker! I have used a Hamilton Beach crock pot and it has lasted me for many many years.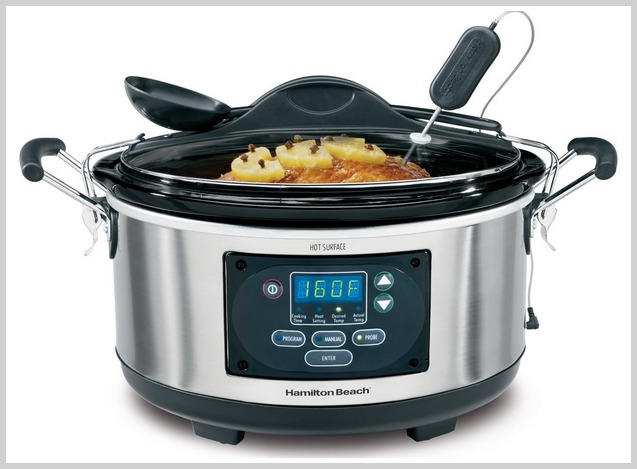 Large 20 qt. Stainless Steel Stockpot. When I do my big day of freezer cooking I start by making homemade chicken stock in a big 20 qt. stock pot the night before. My freezer meals always have so much more flavor with homemade chicken stock added in, and they are full of good nutrients. This big pot can also double as a large batch mixing bowl too.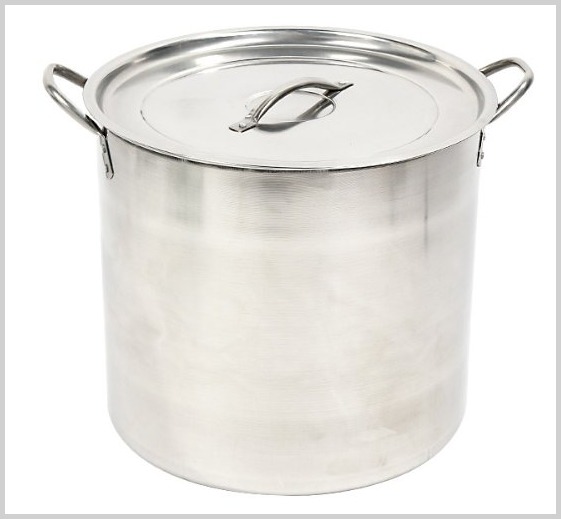 Cookie Sheets. And lots of them. 🙂 I get my Nordic Ware cookie sheets at Costco (they usually have them for around $11.99 for 2 of them). You can also get them on Amazon as well here but they are usually more expensive there. I use cookie sheets to layer different foods to flash freeze, and also to freeze gallon bags of dinners flat. Very helpful when doing make ahead freezer meals.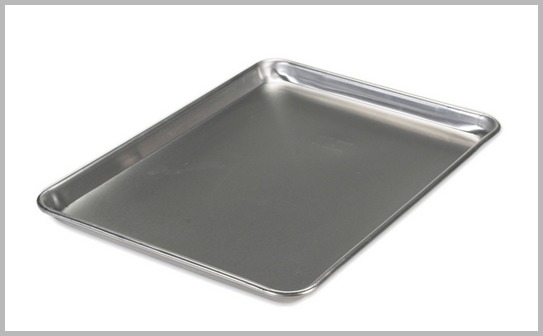 Several large mixing bowls. When making freezer meals you need to have several large mixing bowls on hand because you often are doubling or tripling each recipe. Any large bowls will do. I use these really inexpensive Walmart 6 qt. plastic bowls all the time (they were only $1.66 each at Walmart). My next favorite is a HUGE stainless steel 14 qt. bowl I bought at Ikea this year. It was $14.99 and the biggest bowl I have ever seen. It's my favorite bowl in the house though next to my vintage Pyrex. I also own a large over the counter plugin roasting oven which has a big removable enamel roasting pan inside of it. I take that out and for my really big dishes I mix the ingredients in that.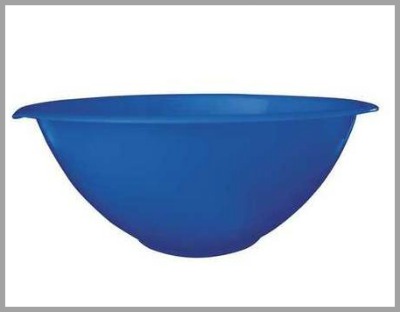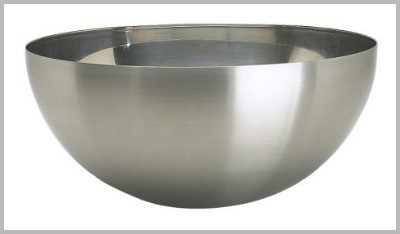 Large skillet. There is a lot of grilling, sauteing, and stir-frying involved in freezer meal cooking. My favorite pans in the whole world are Anolon Hard Anodized pans. The Anolon 12 inch skillet works like a champ.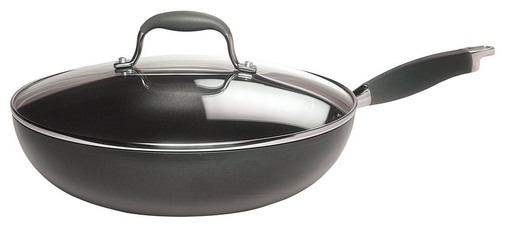 Cutting Boards. You can really use any cutting boards, just make sure you have a few different ones so you can avoid any cross-contamination. My favorite cutting boards are the pampered chef brand 3 pack. They are small, color-coded and fairly inexpensive.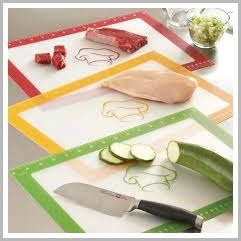 Nice sharp knives. There is so much chopping, dicing, slicing and cutting going on during freezer cooking. You really need a nice set of knives. These are awesome for the kitchen – check out the reviews!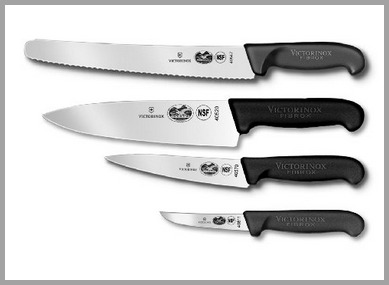 Kitchen Timer. This awesome Measupro timer has 4 channels which means you can set 4 times at once. Works amazingly for freezer cooking when you are doing a few different things at once.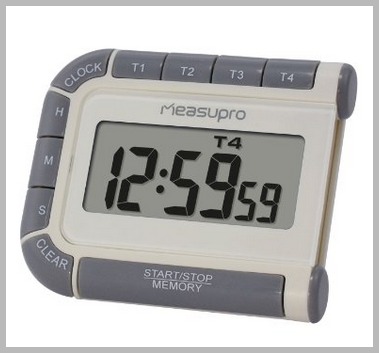 Food processor. This one isn't necessary, but it saves SO much time with all the cheese grating, vegetable chopping and more. I use a Pro Kitchen Aid food processor I found on a daily deal site years ago, and it works great still.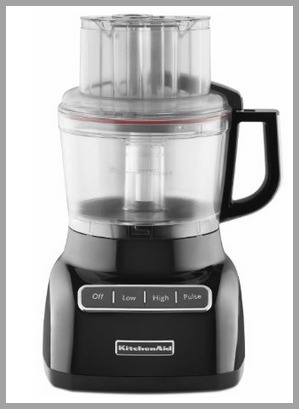 Just for fun… the bag holder. This Jokari bag holder gadget is so cool! It holds bags open while you fill them full of food. Nifty fun gadget that I adore.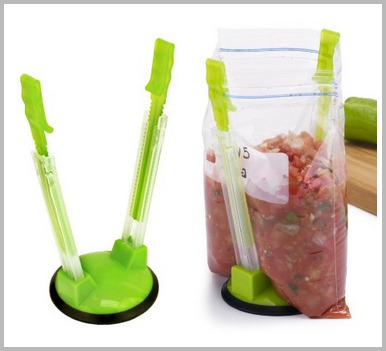 LEARN MORE FREEZER MEALS TIPS