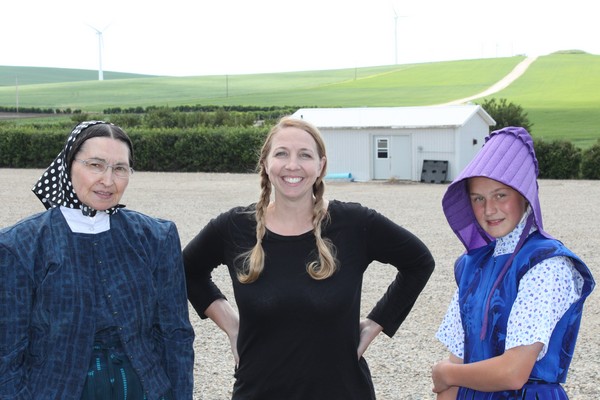 Have you heard of the Hutterites?
They are a religious group of people that live together in a colony, working together. They believe in the Bible – old and new testament. And they live what I being a member of the church of Jesus Christ of Latter Day Saints call the "United Order". Basically they share all their property, goods, profits, and everyone has according to their needs. They live like this scripture in the Bible:
And all that believed were together, and had all things common; And sold their possessions and goods, and parted them to all men, as every man had need. And they, continuing daily, with one accord in the temple, and breaking bread from house to house, did eat their meat with gladness and singleness of heart, Praising God, and having favor with all people. And the Lord added to the church daily such as should be saved. (Acts 2:44-47)

I was able to visit a Hutterite Colony this past week in Alberta, Canada..and it was VERY interesting.
My father in law just retired from being a school teacher in a Hutterite colony. He had a lot of information about the way they live, and how they self-sustain themselves.
The Hutterites first language is German, and they learn English in school along with many other subjects. Usually a colony holds around 15 families, but the OK Colony I visited numbered around 115 people.
When I first pulled up I didn't know what to expect. I have been to Pennsylvania to see some of the Amish folks and that was interesting. I wondered if the Hutterite men with guns would come out? Would I be allowed to take pictures? Would we be welcome? Could I get their bread recipe? Tee hee…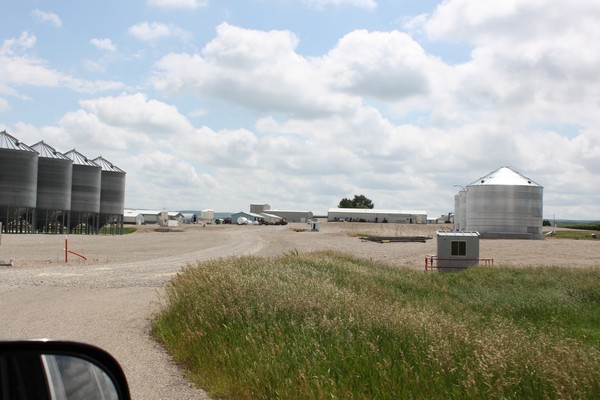 This is how the colony looked driving up.
A lot of farm-y buildings and land surrounding apartment style buildings.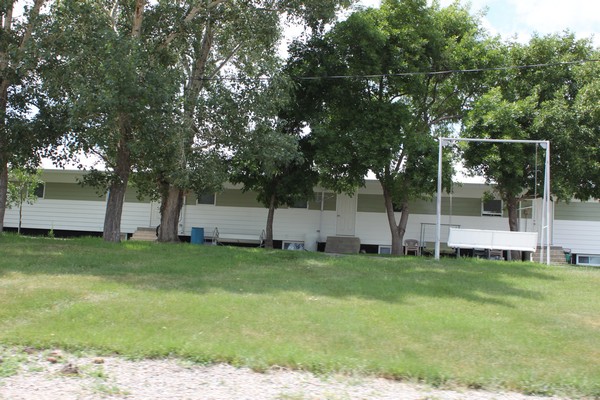 We drove up to their housing..and starting looking for the person my Father in Law knew. The weird thing was…no one seemed to be around. It was eerily quiet and we walked up and down their houses looking for the right door. When we finally found it, we knocked and no one answered. So we walked until we eventually saw a man and asked him if he knew where this person we were looking for was.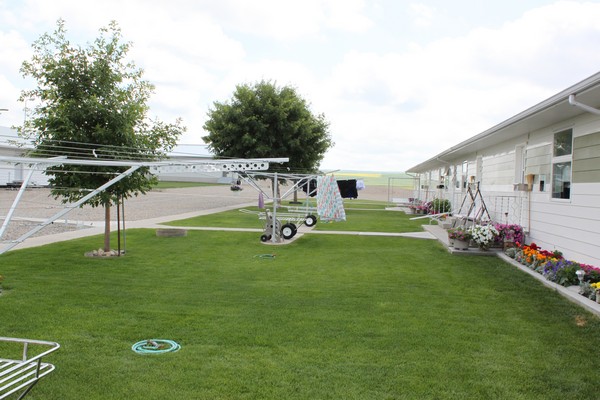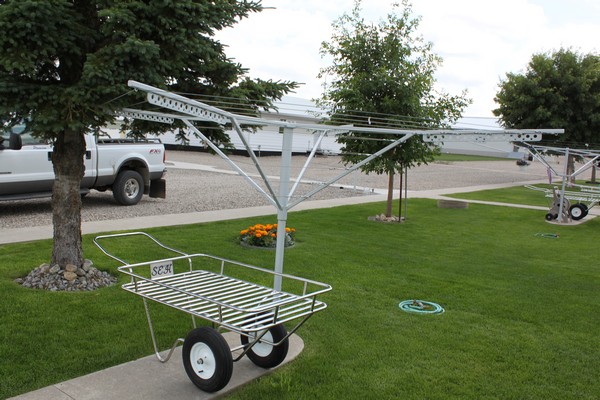 By the way, their lawns were greener than mine, that's for sure. And everything looked absolutely perfect – no weeds, everything edged. Very clean.
The Hutterite man then had his wife telephone over to her home, and it turned out that they were gone to a funeral, but their 12 year old daughter and mother were around. They came out and gave us a nice tour.
First stop was their Kitchen.
Oh my heavens. I learned that Hutterites cook food and eat food together every meal. So it is a full scale operation – making large portions to feed 115 every meal.
This is their dining room.
The children ages 6-14 eat together at one table and the men & women eat together at another table at a different time. Everything is super clean and ready for the next meal.
Hutterites are NOT like the Amish at all.
Amish don't use modern appliances or electricity. Hutterites have top of the line appliances. We are talking about a huge fryer, a machine that can cook 70 steaks in 10 minutes, a gigantic bowl for making large quanties of soup, and that was just the first room. The bakery room had a giant mixing bowl for bread making, a large walk in proofing and baking oven and even a loaf making machine. I realized I couldnt get the bread recipe because it would be for a huge quantity!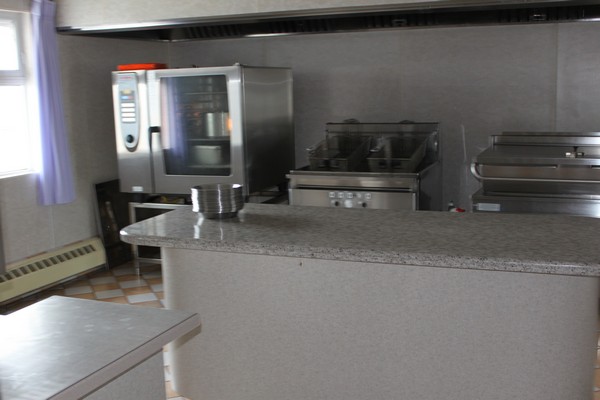 By the way…our adorable 12 year old Bertha gave me 2 of their fresh homemade buns and I was in heaven. Seriously…oh man.
Next on the kitchen tour were a few gigantic walk in fridges, and freezers. And a large pantry. Everything high tech.
I just didn't expect that at all. They use a lot of top of the line appliances instead of doing things the old fashioned way.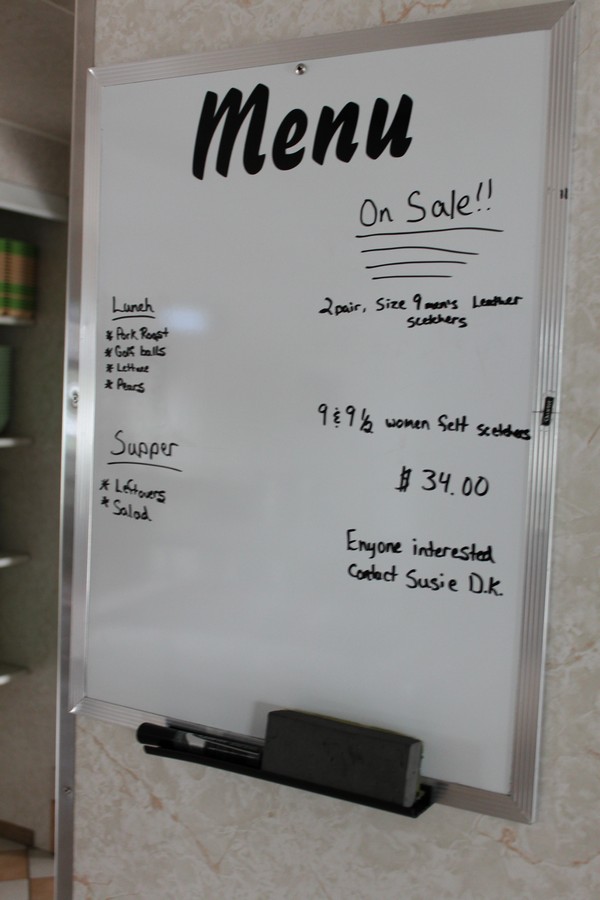 PS – I took a picture of their real food menu for the day. Here is what they are eating… and no I don't know what golf balls are…but my mind is wandering.
Next on the tour was their chapel. I didn't take a picture because I didn't want to disrespect it. But it was just a room with some pews and a table at the front. They meet every evening after dinner for 30 minutes and on Sundays for 1 and a half hours of worship services.
The School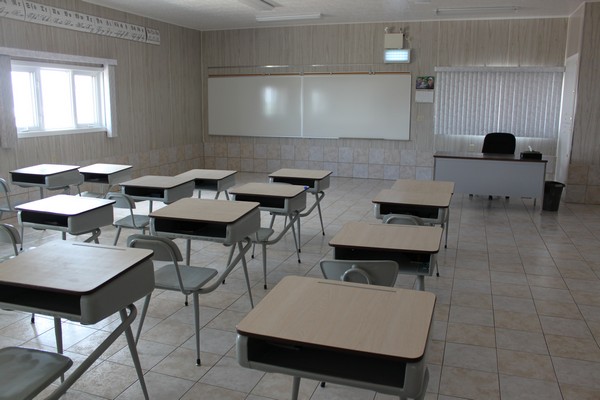 After the chapel we walked to another building to see their school. They had 2 classrooms – one for ages 7-15 and one for ages 3-6.
Girls only go to school until they are 14 and boys until they are 15. There was also a library. Lots of fun books there.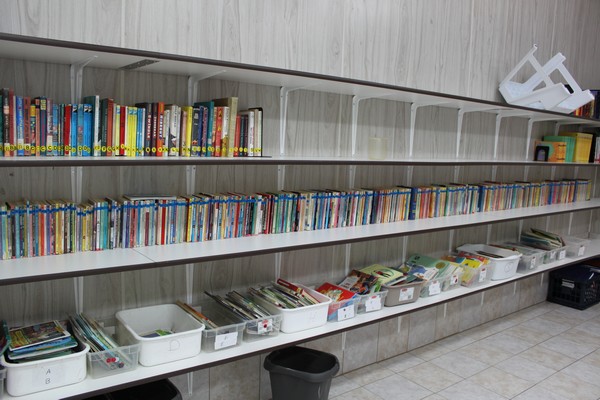 What was really cool was that under the classrooms was a cement hockey room – where the boys can play hockey. Oh yeah, they are Canadians…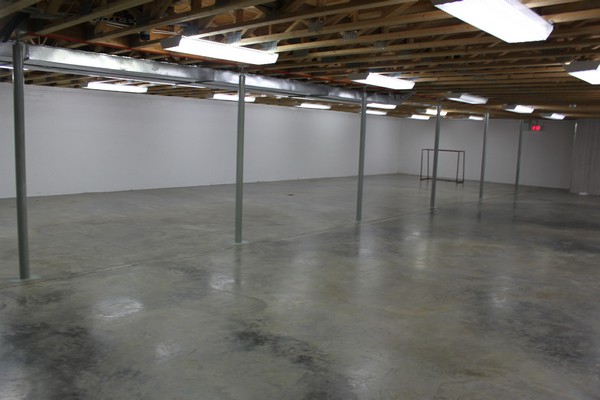 Everything was absolutely pristine clean.
Both in the kitchen, and in this classroom. Let me just tell you what Bertha said – she said even though school is out for the summer, the girls and women clean the whole schoolhouse once a week including inside and outside windows. Those floors were so shiny I hated to step on them. Not kidding… these ladies work really hard on keeping things clean.
However I was told by my Father in law that has been around Hutterites for many years that the women on the colonies are basically considered by the men to be help-meets. What I mean by that is that their whole purpose in life is to cook, clean, and sew. And that is pretty much all they do. They rarely go anywhere – and they don't have too much free time. They don't have any voting power or say in the colony, just the men get to choose everything. Even Bertha the 12 year old talked a lot about the ONE DAY they had a blow up pool after school got out and how much fun it was. And then it was taken down after one day and they just have to work. No more fun swimming.
I guess that means I won't be joining any Hutterite Colonies anytime soon. I love my freedom.
The Chicken House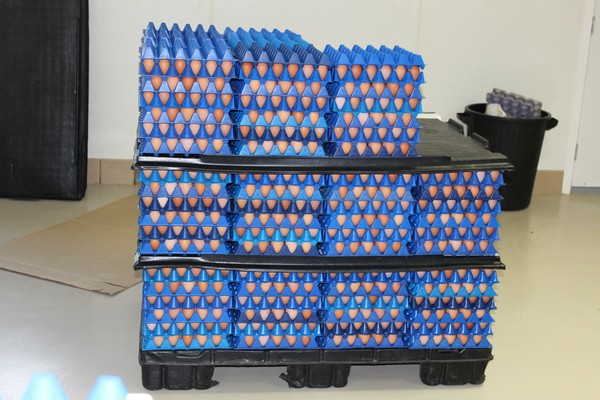 I also was taken over to their chicken section. They had a big metal building that housed 22,000 chickens. I went inside and first came in when they were gathering eggs, and sorting them into qualities. Every day on the colony they get 21,000 eggs. Every day. They do sell some to the community, but most of them they use themselves they said.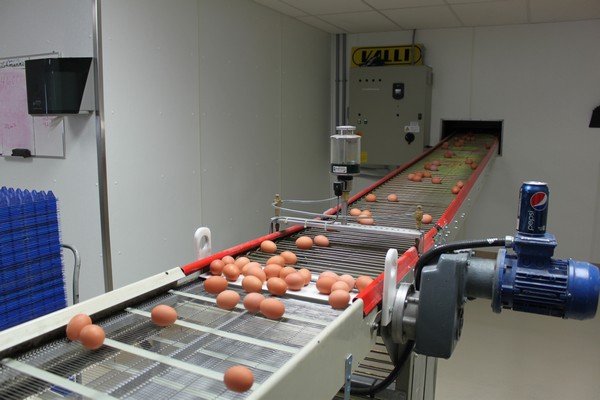 PS – you notice anything odd in this picture?
Somebody on the colony likes Pepsi….interesting….. hee hee.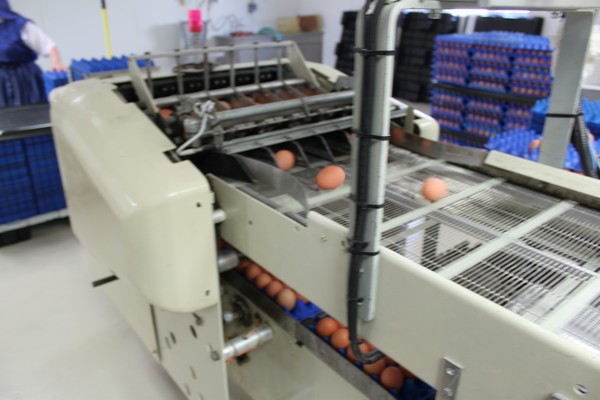 I then went in to see the chickens, and it was a TOTAL factory operation. There were 5 chickens to every cage, and they stayed inside the cage all day long, with no daylight. I found a picture online that shows kind of what I saw but without the light. They wouldn't let me take pictures inside the chicken factory part.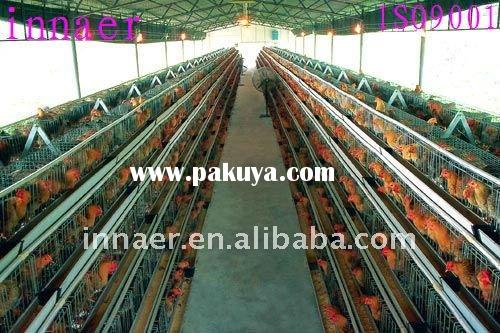 image credit: pakuya.com
I will say that their chicken factory was extremely CLEAN though. I didn't even smell chicken poop because it all falls on a manure belt underneath them and gets carried off. When they lay eggs, they all roll onto a belt and get carried away as well. The chickens looked well fed and watered, but I was sad that they were not free range. Sad that they had to stay inside a cage for the rest of their lives. Which by the way, these layers get to lay for one year, and then it's off to the butchers for them. I was just shocked and didn't expect the Hutterites to have a factory-style operation.
They also had a pig barn and a cattle barn, but we didn't get to see those. They did have 5 dairy milking cows, so they used that milk for themselves only. No honey or honey bees on this colony.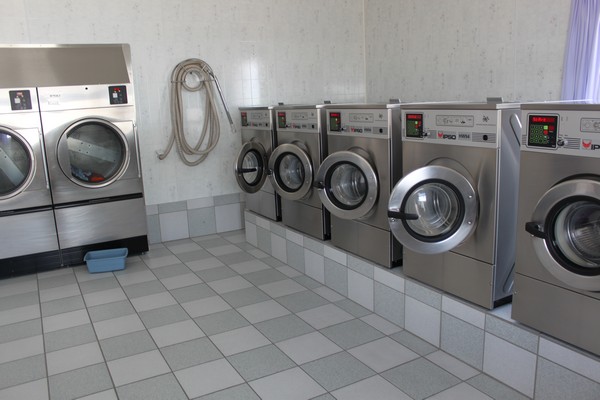 Next stop was their laundry room. Or shall I call it the Laundry Mat. Oh and they do use TIDE….no homemade stuff here.
Our last stop of the day was at their garden.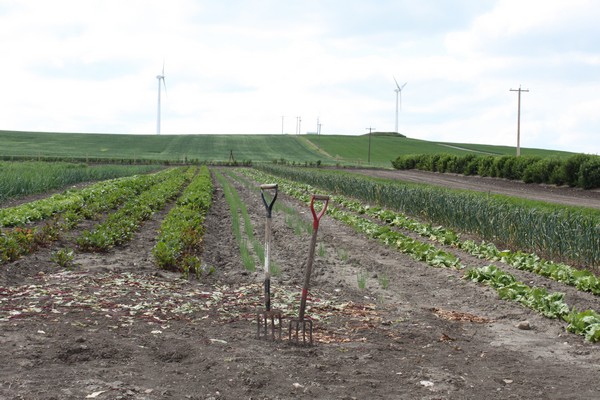 Shut the door people.
Their garden was GINORMOUS!
I think it was at least 6-8 acres of garden if not more. They have to constantly work at it, to weed and cultivate the soil. Here are a few pictures from their garden.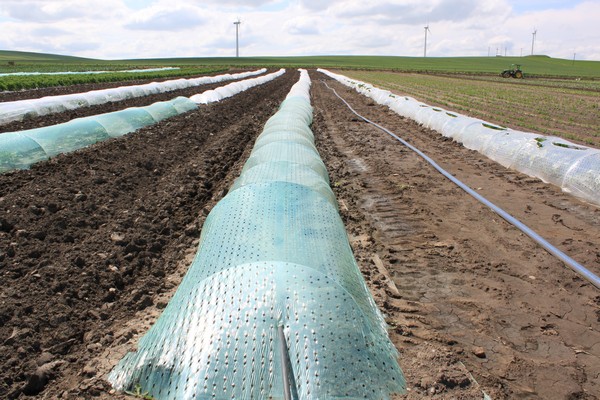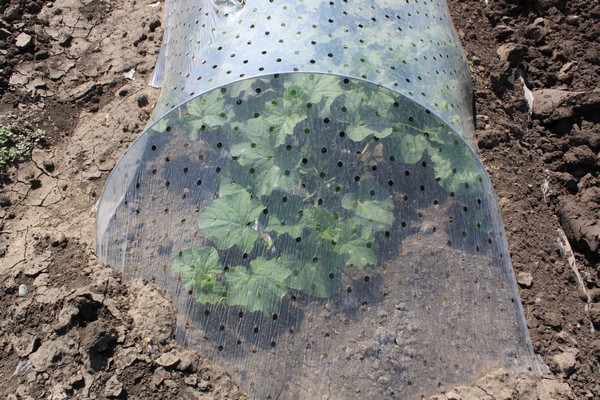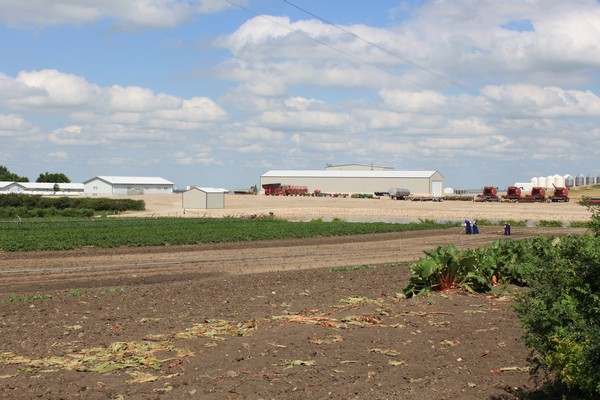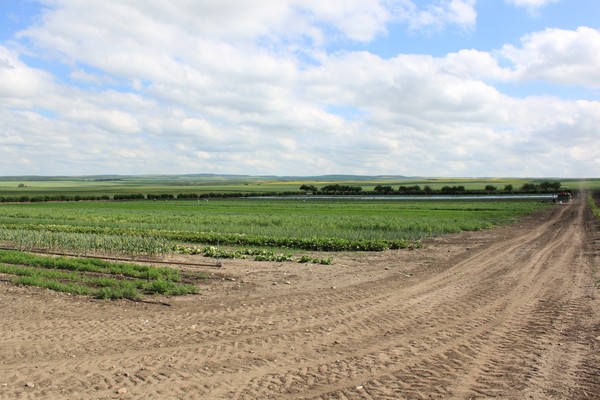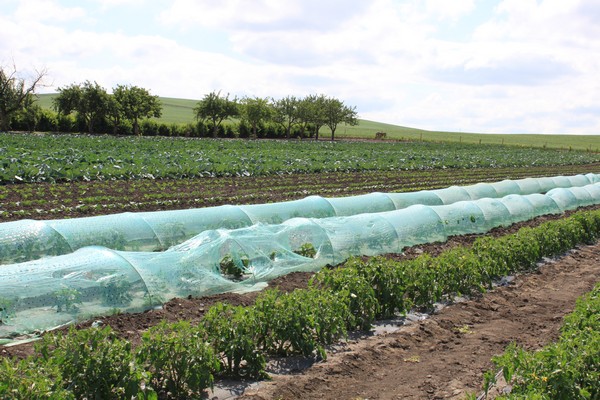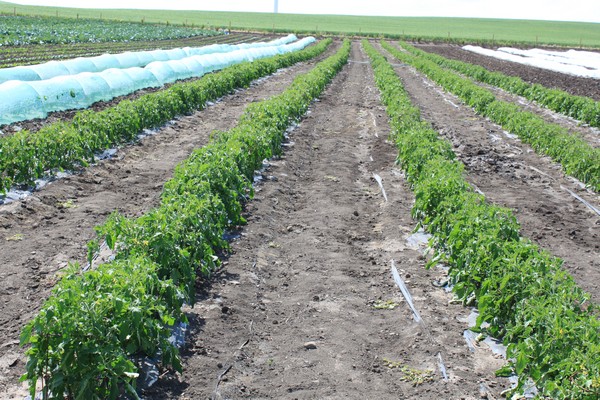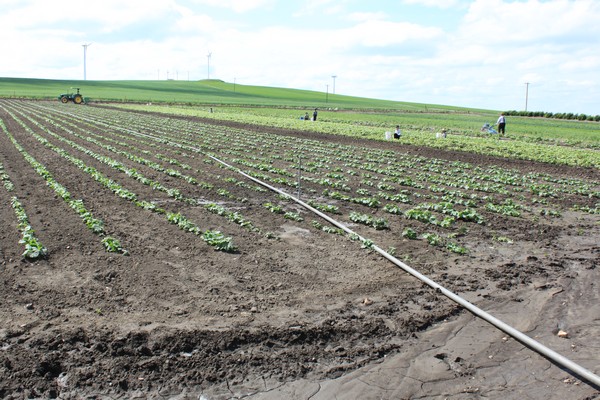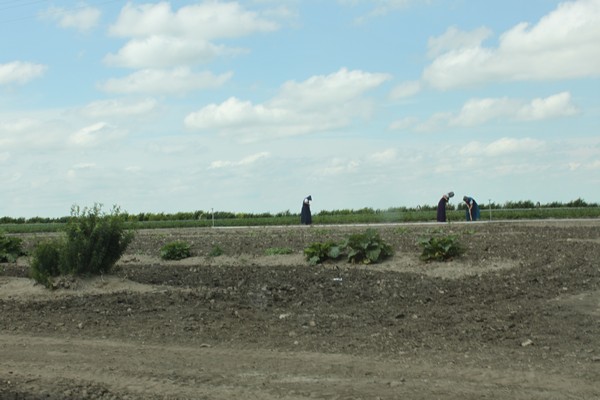 Overall it was an eye opening experience for me. I have always enjoyed seeing how one can self-sustain themselves. But I also realized that the dreamy-doing-everything-the-old-fashioned-way is not how the Hutterites live. They have factories, operate in a very organized manner and work really hard.
What are your thoughts about the Hutterites? Questions? Comments? Have you been to a colony before too? Anything you want to add?