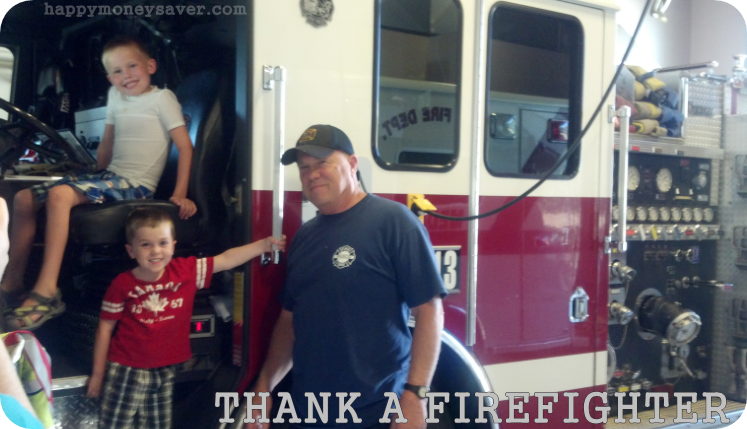 Its very important to thank those who keep us safe, happy and who fight for our homes, families and country. This includes military men and women, police men and women, medical professionals, teachers and many more heroes in our lives today. We made 2 batches of our insanely delicious Peanut Butter Cookies with Reese's Pieces so we would have enough to take to our local fire station to thank the fire fighters for all their hard work and dedication to our community!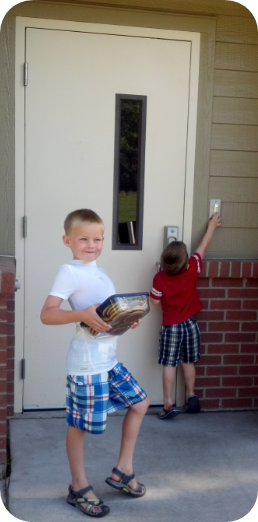 We arrived at our local Fire Station to deliver the Cookies. Drake rang the door bell and Jerry answered the door and let us in. He was very happy to see our cookies since they had just got back from a call. He offered to show the kids one of their fire trucks: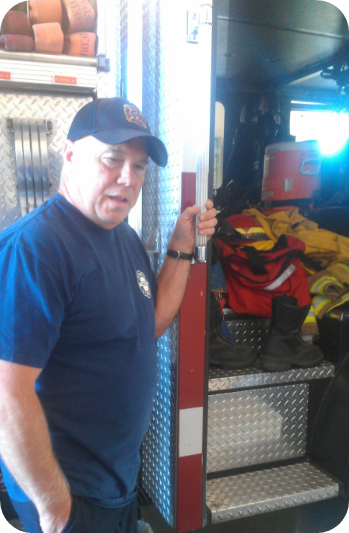 Here is a picture of the back of the fire truck where the crew each have 3 different set of suit ups, one for brush, house, and I can't remember the other one.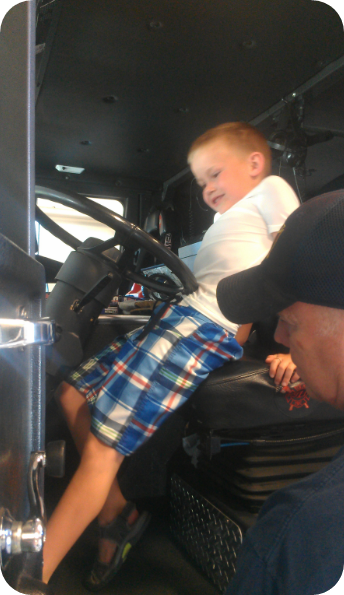 Jerry asked Landon if he wanted to jump in the driver's seat and drive it around the block (joking). Landon didn't feel comfortable driving it but he did push a button Jerry told him to….. then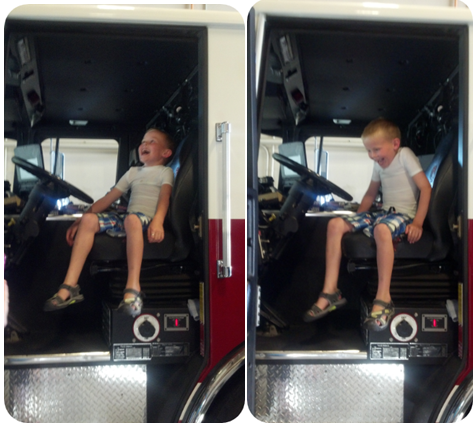 … a loud HONK blazed through the fire house! It startled ALL of us. I almost peed a little! Jerry thought it was hilarious and apologized afterwards 😉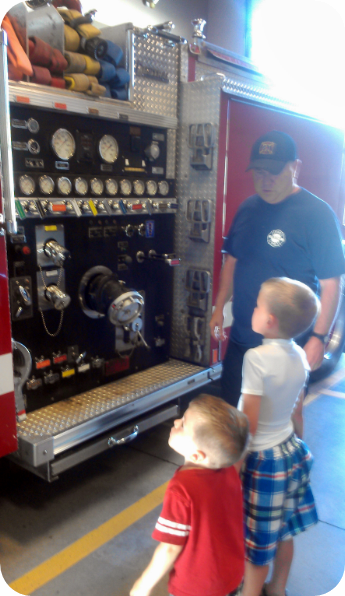 The boys were amazed at all the hoses, gauges, levers and button!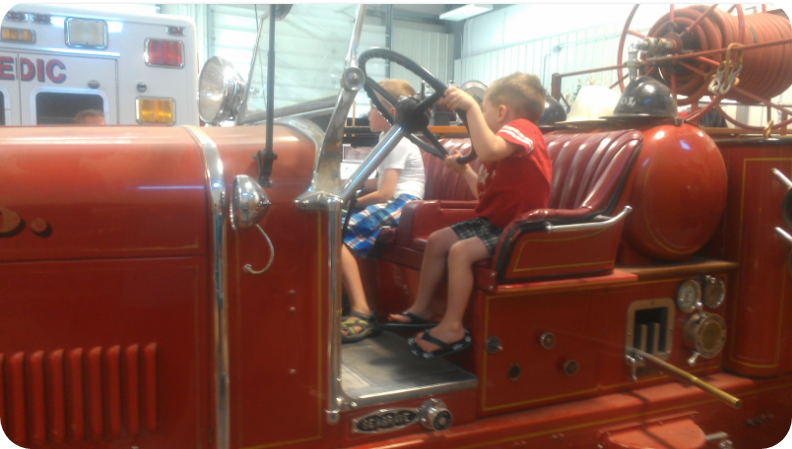 Then Fireman Tom came in and asked if we wanted to check out a really old engine in the garage out back, heck yes we will!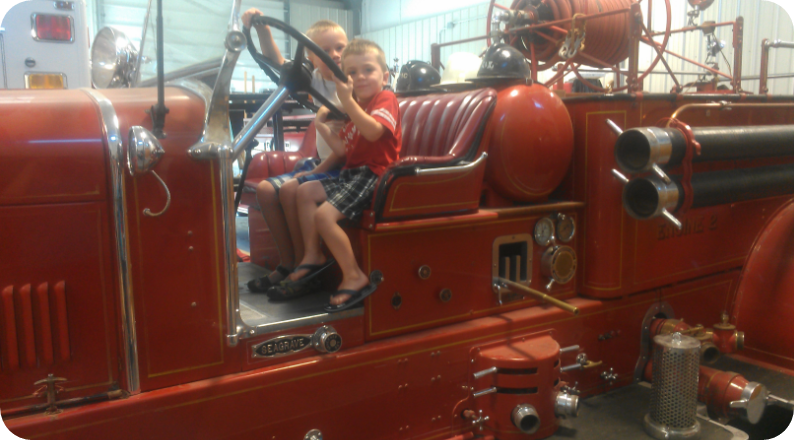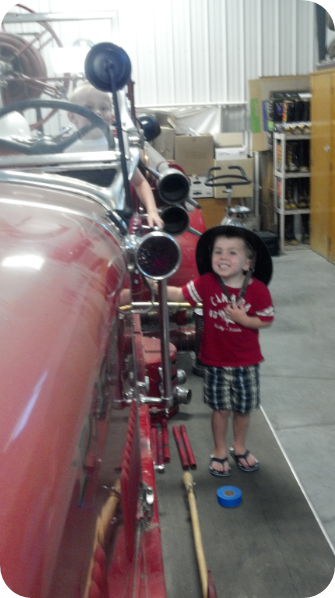 Tom even let Drake try on one of the old helmet!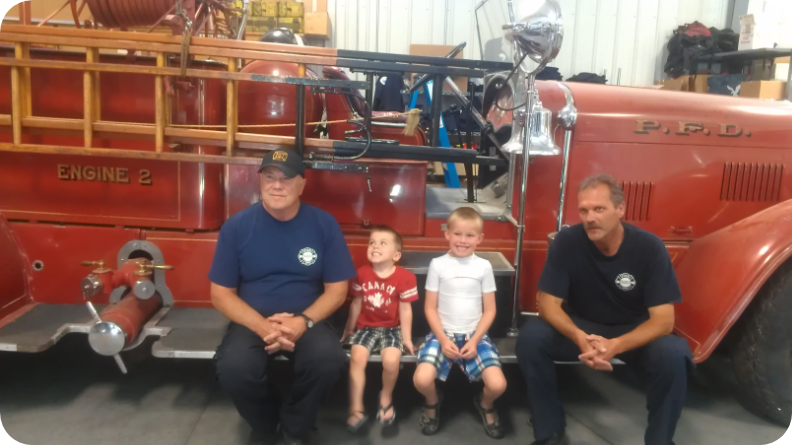 Fireman Jerry, Drake, Landon & Fireman Tom 😀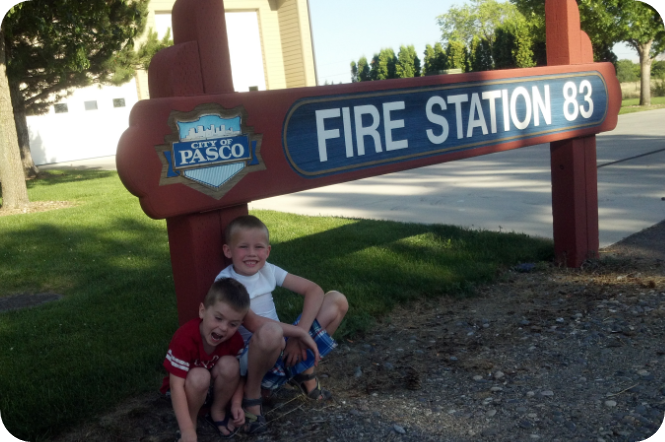 A special thank you to Tom & Jerry for showing the boys around the firehouse and making them feel special. We appreciate all you hard work! We will be back to see you soon!
This post is part our Summer Fun Activities on a Budget for Kids series. See more of these fun ideas and posts here.