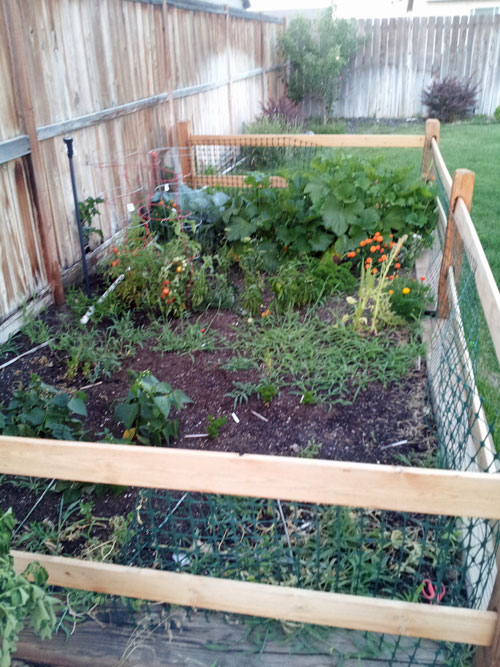 Finally home after a few weeks of traveling around visiting family. This is how my garden looked right when I got home…it needs some serious weeding for sure. I will update this picture for my own sake when I get a chance to get out there for a few hours.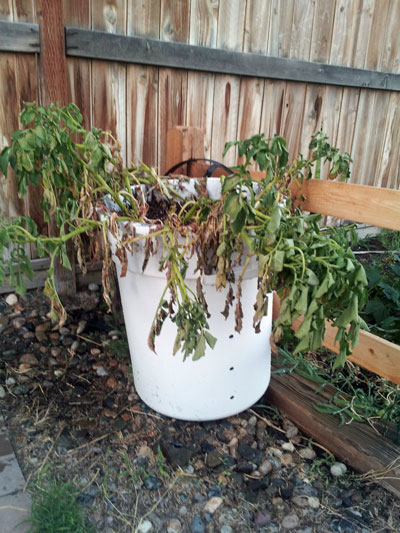 I was really bummed when I came home and saw that my garbage can growing red potatoes looked really bad – hadn't received enough water. We had some really high heat temperatures when I was away and I didn't think to tell the girl watching my chickens to keep an eye on that. But she did an amazing job with my chickens!! They are alive and well. Okay – back to the potatoes… I immediately watered them like crazy and hope that can will still grow potatoes in there. Really wanted to have a big harvest from that garbage can. I am prayin'.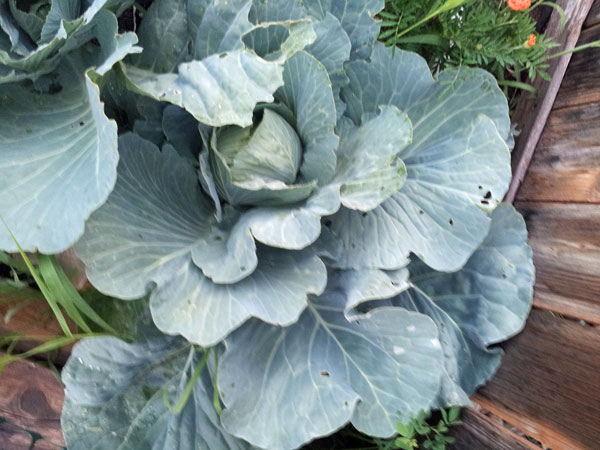 Upon returning home I also discovered some little critter is eating my cabbage. You see all those holes? I guess its finally time for me to start looking into natural pest sprays…got any fantastic ideas? I also noticed 2-3 potato bugs on my zucchini plant as well.
I have never sprayed any of my garden yet with anything…so I would love some advice from some of you knowlegdeable gardeners.
THE HARVEST THIS WEEK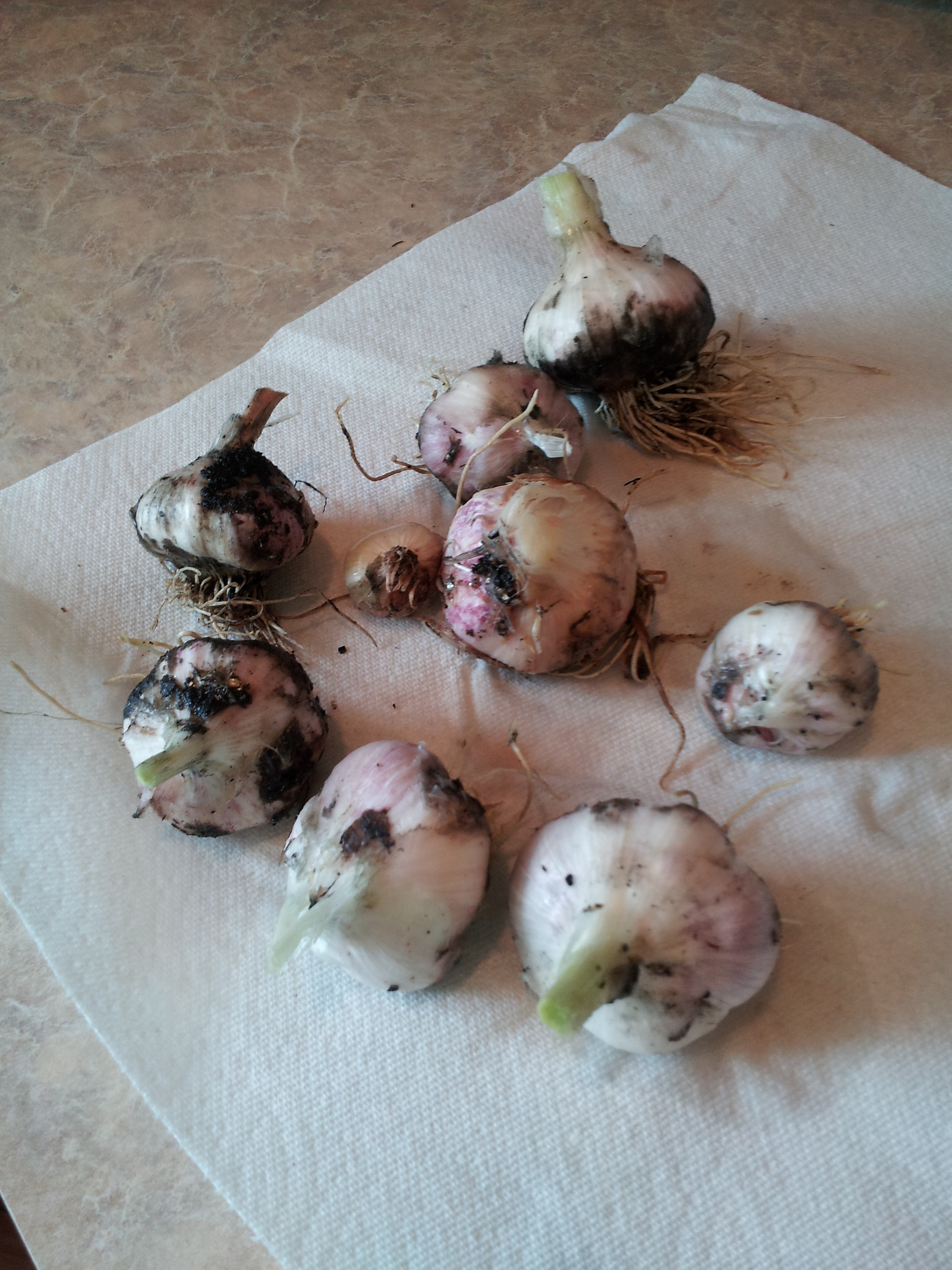 I am so thrilled! My garlic shoots were lying down, so I pulled them all out of the ground, and trimmed off the shoots. Although my garlic is not as big as the one I started them from, I am happy to have successfully grown garlic for the first time.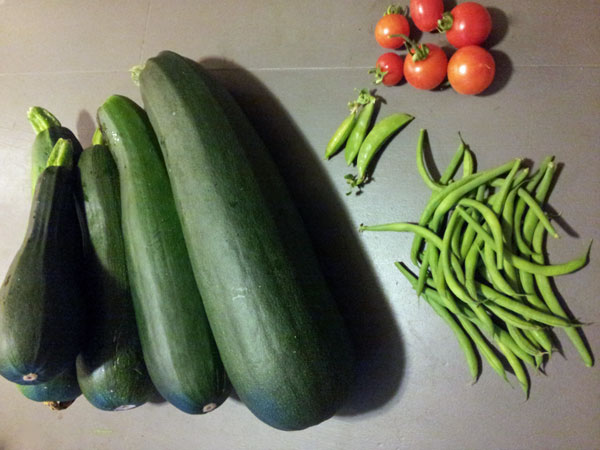 I had some overgrown zucchini plants, my first ever batch of green beans, some more tiny tomatoes and 3 of the last sweet peas of the season. We have also been eating raspberries & strawberries as well the past few weeks…they are divine.
I am excited to figure out some recipes for these items this week. Having 3 zucchini plants, I know I am going to learn to make it a zillion different ways. Hmm…I think that is going to have to be a future post here on the blog..yes…10 top ways to make zucchini.
What is your favorite way to use fresh zucchini?