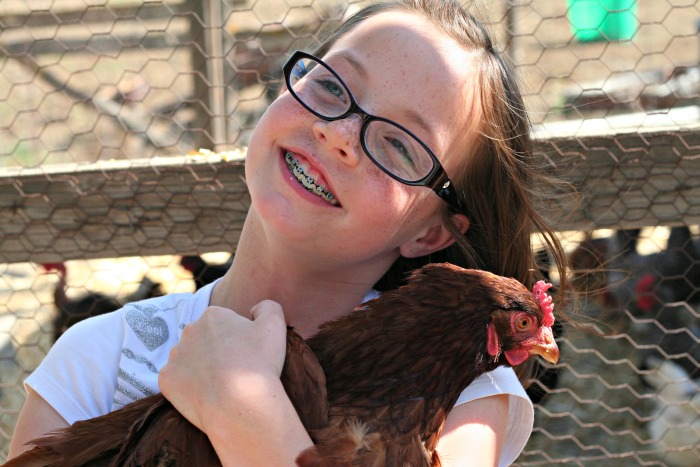 So the day I posted all about the loss of our dear chicken Ginger we got a message from my lovely farm friend Trish on facebook: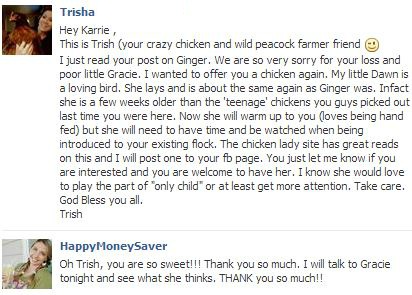 Can you believe how kind Trish is? I mean, I was just prepared to wait to get more chickens until we eventually move to the country, but this offer was so wonderful! Trish has been a blessing to me and my family for sure.
So next I did my research. I read all about how you need to extra careful when adding a new chicken to an existing flock. I ordered in a rabbit cage (on Amazon.com ) because when a new chicken is added to the flock the other chickens will want to fight the newcomer off.
These suckers are territorial man. Seriously.
I read that you need to transition the newcomer for up to two weeks sometimes using a cage so they don't get all mauled and stuff. I felt confident and everything was all ready to go.
So a week or so later we took a nice country drive on over to Trish's farm to pick up Grace's new chicken to love.
I'll admit it… I was doing some dreaming when I went out to Trish's farm again…. all those glorious acres of land! With pastures and cows. With a big chicken coop. And the view… amazing.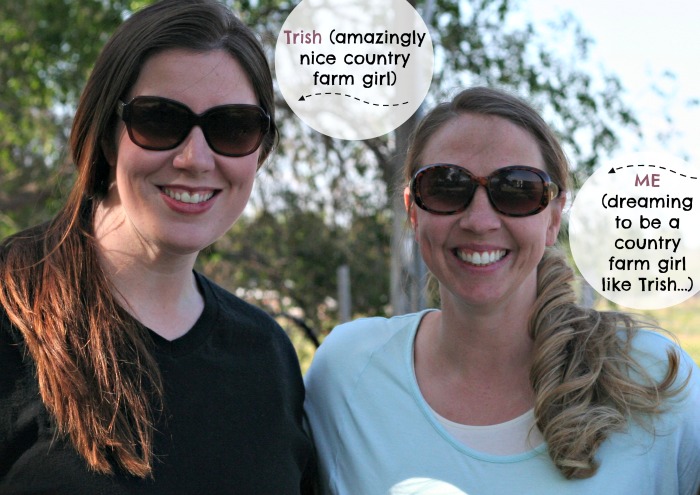 All in time, Karrie, all in time I told myself. We are currently working to be as debt free as possible before buying land or a house with a few acres on it. And we are nearly there. I can't WAIT!
Okay..so back to our adventure.
First stop…Trish's amazing country farm house for her homemade cookies. To die for.
Next stop… the chicken coop!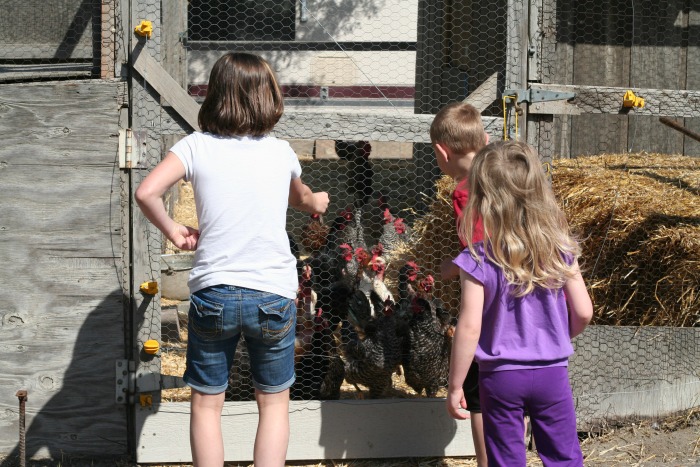 Here are my two youngest as well as Trish's daughter heading over to the coop. Look at all those chickens!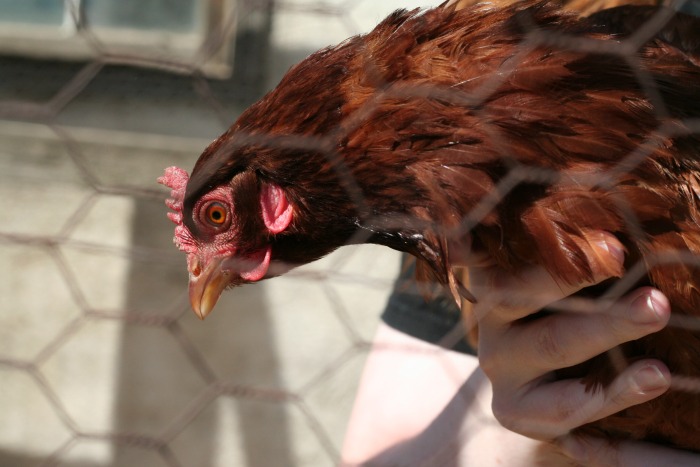 And then we got to meet Dawn, Trish's most sweetest, gentlest chicken. She is a Rhode Island Red! I haven't experienced this breed of chickens so this was new. Reds are so pretty!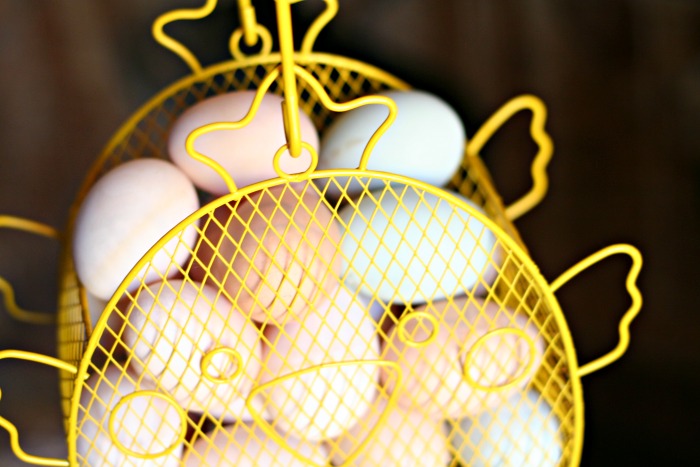 Grace held her the whole time while we gathered eggs and checked out a broody chicken sitting on her egg clutch. It was pretty cool.
After that I asked Trish about 2432 questions about farming which she patiently answered. Then packed up little miss Dawn and took her home with us.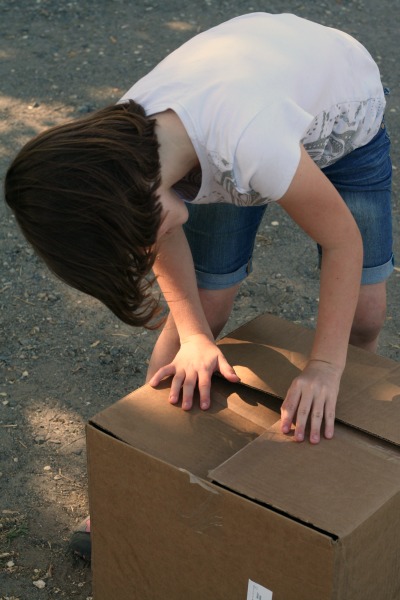 All in all a great day! We got home and introduced Dawn to the other chickens from her cage. I will share all about that experience in my next post.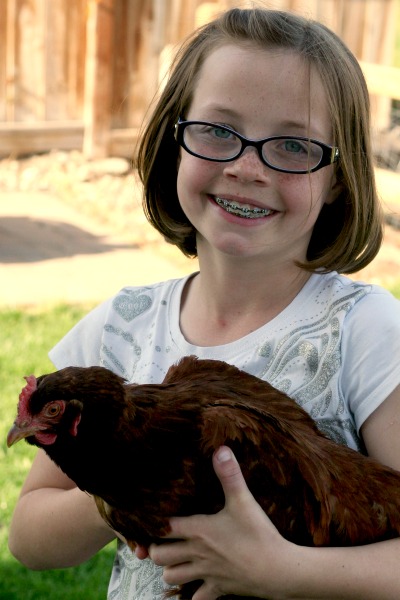 All I can tell you is that Grace was smiling from ear to ear all day long. And that made me happy too.
Thanks to Trish for sharing your sweet chicken with us!