It's that time of year again. When I try to think of end of year teacher gifts! I love letting children's teachers know how much we appreciate all they do. Teacher's are such an important part of our children's life that I think it is imperative to say thank you.
We decided to give them something that would make all our mouths water and say thank you for making our year sweet!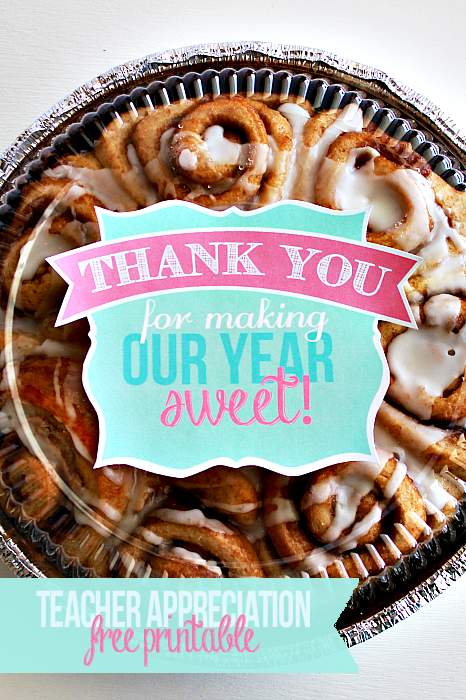 Instead of making our own sweets we started out by going to Great Harvest Bread store for our teacher appreciation gift. I couldn't resist these great looking cinnamon rolls and thought they would be a great way to show our appreciation.
We next came up with an easier way to put it altogether some cute plastic holders to hold some mini candy bars in. I also printed my "Thank you for making our year sweet" printable on Avery 8.5x 11 sticker template labels. I am than able to just print them out and stick then directly on – easy peasy.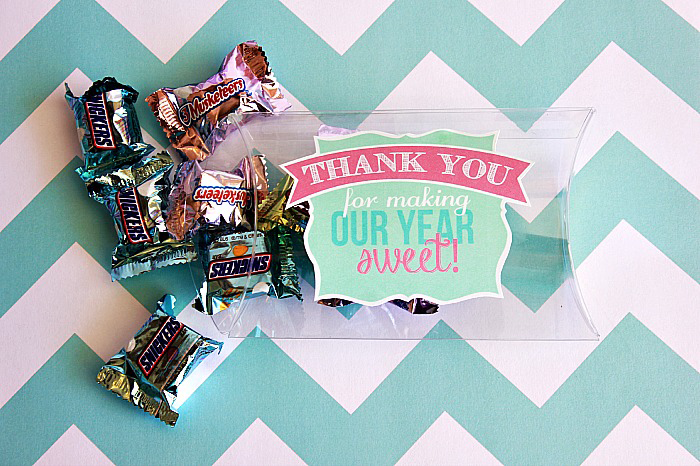 This is a super easy way to say thank you, all you have to do is print it out and add any kind of treat that is sweet. Whether it is a candy bar, a homemade baked good, or maybe just some juice your teacher will know you appreciate them!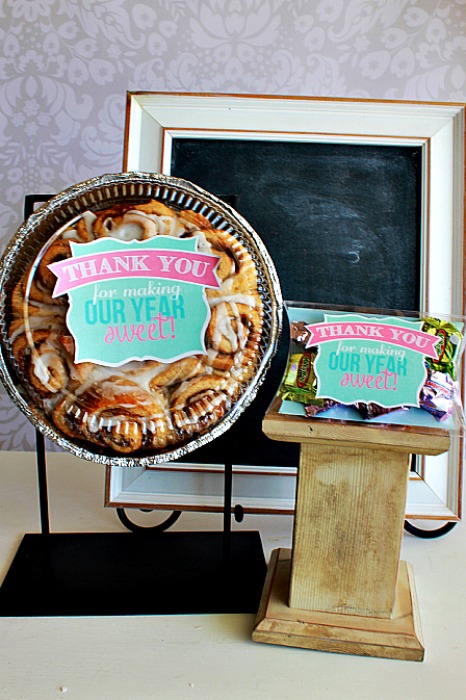 To get this free printable click on the image below.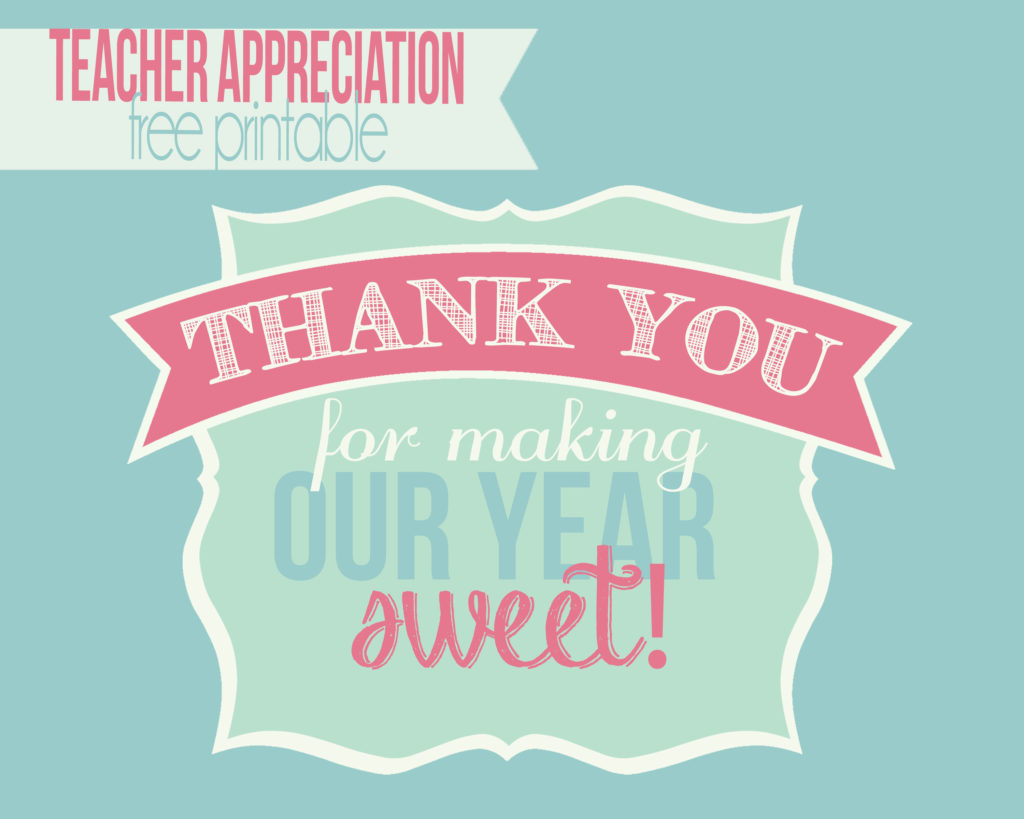 This post is part of our Happy Thoughts posts where we feel it's important to be thoughtful of others. Enjoy and please share!