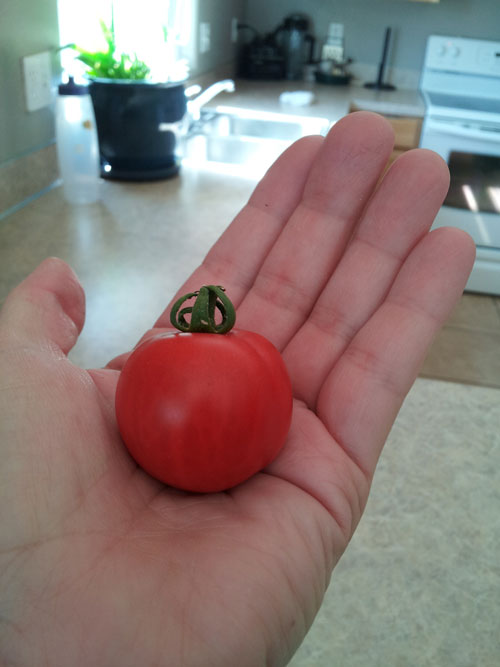 It's official. After 2 years of gardening I finally have my first tomato.
And it's gorgeous.
And red.
And tiny.
Very tiny.
If you have been following my blog for any length of time you will know that last year I had a lot of big beautiful tomatoes, but none of them seemed to turn red. It was a mystery for some time, until I discovered that my dog Comet was eating any tomato that started to turn red. So this year we fenced in our garden to keep him out.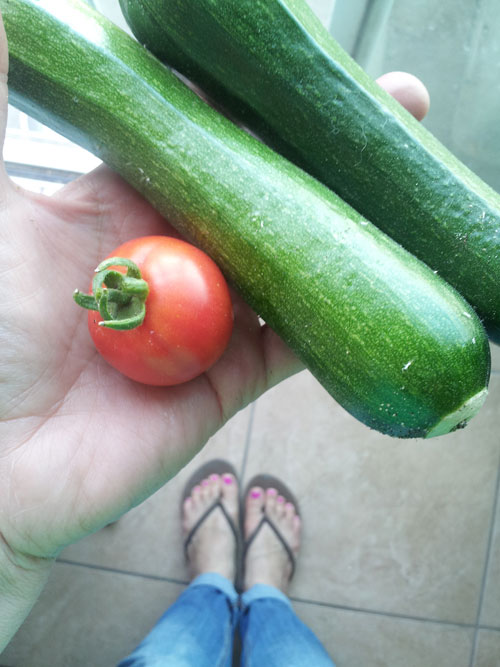 I also harvested my first 2 zucchini's too.
My tomato plants seem to only be producing small fruit, and they don't even look that healthy or amazing. Last year they were huge and awesome. Not sure, but I probably need to be fertilizing or something.
What do you do to get bigger fruits on your tomatoes? Also, what have you been able to harvest from your garden so far this year?