Here's your round-up of the top Barbie deals happening on Black Friday 2019!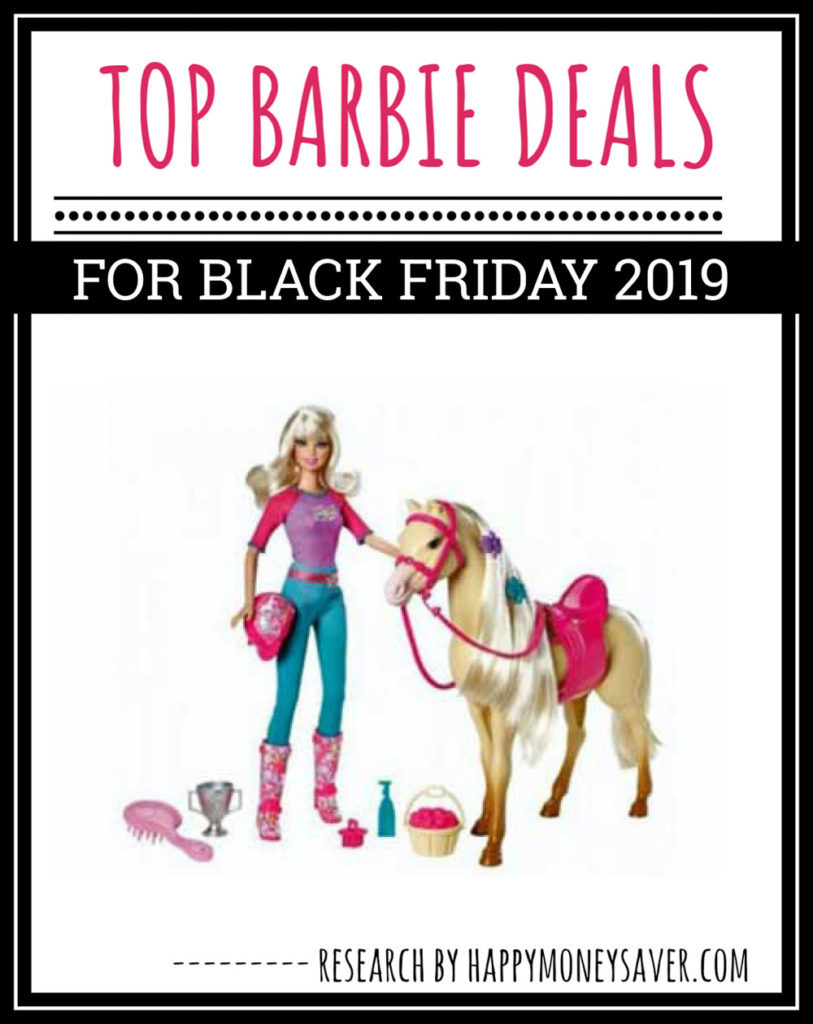 Ever since I can remember, Black Friday barbie deals have always been something to look into. My daughters for many many years loved playing with Barbie dolls! And when you can get them at great prices you can stock up on some and save them for all those little birthday parties your kids may get invited to.
I'VE DONE BARBIE BLACK FRIDAY RESEARCH ON ALL THE TOP STORES, AND TOSSED THEM INTO THIS BLOG POST.

This way you can find the deal you want and make your money-saving plan of attack!
–> SEE ALL OF MY 2019 BLACK FRIDAY DEAL ROUNDUPS HERE!
–> GET MY 2019 FREE BLACK FRIDAY CHEAT SHEET PRINTABLE HERE
---
IMPORTANT INFO + FAQ
---
WILL BARBIE DREAM HOUSE BE ON SALE FOR BLACK FRIDAY? Yes! This year's Dream House is the Barbie Malibu House Doll Playset you can snag at Target on Black Friday 2019 deal for $99.99.

IS ANYONE SELLING THE BARBIE CAMPER FOR BLACK FRIDAY? Yes, BestBuy has the Barbie Camper on sale for $49.99. See the Barbie Camper on Amazon here.

SHOULD I WAIT TILL BLACK FRIDAY OR CYBER MONDAY? Black Friday is focused on more product-specific items for example vacuum cleaners, electronics, tv's etc. Whereas Cyber Monday generally means more retailer-wide discounts or percentages off from online sites for example 40% off and free shipping or 20% off store-wide. So in my opinion when you are looking to buy Barbie items you'll get the best deals on Black Friday.

WHEN IS BLACK FRIDAY 2019? Black Friday this year will be on Friday, November 29, 2019. With most of the deals starting on the 28th. View Black Friday Ads Online here.

WHAT ABOUT PAST BLACK FRIDAY DEALS?
If you are anything like me I love to look at all the information out there. It's fun to compare prices from year to year. Check out all the top Black Friday deals for 2018 here and Black Friday deals for 2017 here if you are curious.

WHY THE AMAZON LINKS + WHAT DOES THIS FLASHING LIGHT ICON MEAN? When I am typing up the deals I add Amazon links so that you can check the reviews. I also add them because Amazon often drops the prices to match Black Friday prices.
If I notice that the price on Amazon already beats or matches the Black Friday price for the item I add the flashing light to the deal to alert you!
---
TOP BLACK FRIDAY BARBIE DEALS 2019
---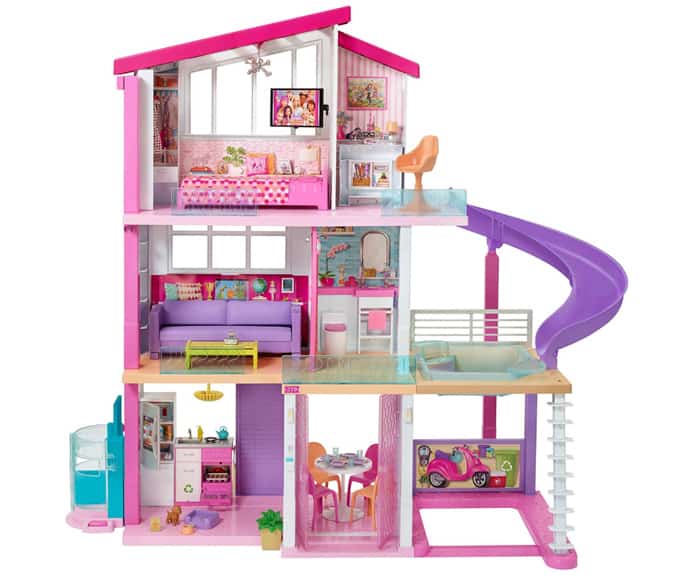 BARBIE DREAM HOUSE BLACK FRIDAY 2019 DEALS
This year the Barbie Dream Hosue got an upgrade with the Barbie Malibu House.
Barbie Malibu House Doll Playset – $99.99 @ Target
(check price + reviews first on Amazon here)

—> Currently beating Black Friday prices
BARBIE CAMPER VAN BLACK FRIDAY DEALS
Barbie Dream Camper Play Set – $49.99 @ BestBuy
(check price + reviews first on Amazon here)
OTHER BARBIE BLACK FRIDAY DEALS
Barbie Fiat – $17.99 @ Kohl's
(check price + reviews first on Amazon here)
Barbie Fashionista Doll – $5 @ Walmart
(check price + reviews first on Amazon here)
Barbie Inspiring Women 2 Pack – $39.99 @ Walmart
Barbie Helicopter – $10 @ Walmart
Barbie Glam Convertible – $10 @ Walmart
Barbie Closet & Car bundle with Barbie and Ken dolls – $29.99 @ Target
Barbie Beach Dolls – $4.99 @ Kmart
Barbie Chelsea Dolls – $4.99 @ Kmart
Barbie Basic Fashion Dolls – $4.99 @ Kmart
MORE BLACK FRIDAY TOY DEALS ARE LISTED IN ANOTHER POST. CLICK HERE TO SEE THEM!
---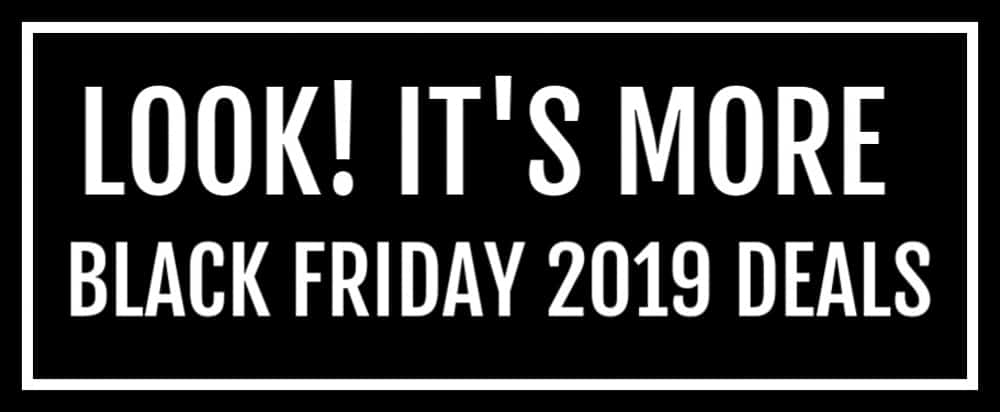 If you loved this roundup of best Black Friday Barbie deals please leave me a comment below and share these deals with your friends! And make sure to check out all the other fantastic deal roundups I've put together too.
Black Friday Airfryer Deals
Black Friday Apple Watch Deals
Black Friday Blu Ray Deals
Black Friday Board Game Deals
Black Friday Camera Deals
Black Friday Coffee Maker Deals
Black Friday Drone Deals
Black Friday Headphone Deals
Black Friday Hoverboard Deals
Black Friday Instant Pot Deals
Black Friday iPad Deals
Black Friday Jeans Deals
Black Friday Kitchen Deals
Black Friday Laptop Deals
Black Friday Lego Deals
Black Friday Nintendo Switch Deals
Black Friday Pajama Deals
Black Friday Phone deals
Black Friday PlayStation 4 Deals
Black Friday Printer Deals
Black Friday Scooter Deals
Black Friday Smart Home Deals
Black Friday Socks Deals
Black Friday Tool Deals
Black Friday Toy Deals
Black Friday TV Deals
Black Friday Vacuum Deals
Black Friday Virtual Reality Deals
Black Friday Xbox One Deals
–> SEE ALL OF MY 2019 BLACK FRIDAY DEAL ROUNDUPS HERE!
---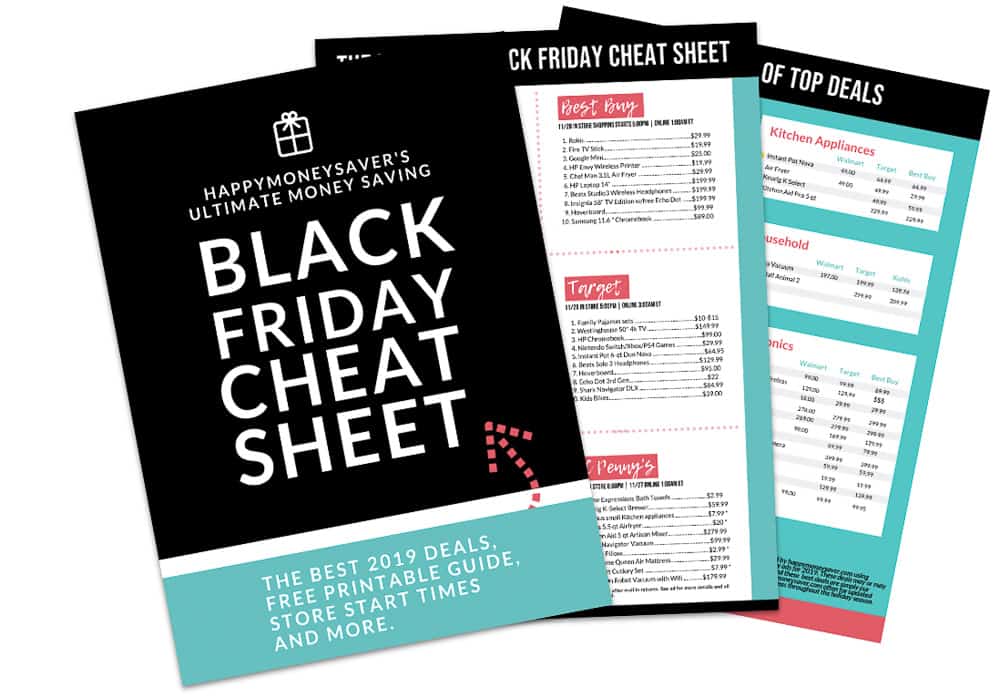 ---