Here's your round-up of the top sock deals happening on Black Friday 2017! I have added Amazon links to items so you can price check them and see their reviews before you go. Quite a few of them have such great prices already, that you could save a trip out to the stores on Black Friday!
TOP SOCK DEALS FOR BLACK FRIDAY 2017
Women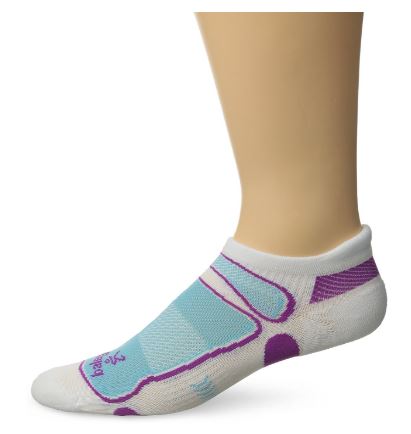 MY personal favorite socks in the history of all socks are these Balega Second Skin Fit Ultralight no show socks. There are no words to describe how amazing they feel on – in fact they actually have a left and a right sock – that's just how awesome they are. Amazon has them for as low as $8.50 (Reg. $12) Worth every penny.
Women
Women's Danskin Now Athletic Socks 10 pack- $4.50- Walmart
No Nonsense Boot Socks- $4.50- Walmart
Teddy Fur, duo layer, fur pom and critter slipper socks- $5.99- Sears
URBANOLOGY 2-pk. Cozy Crew Socks- $4.99- ShopKo
URBANOLOGY 2-pk. Cozy Crew Socks- $.99- ShopKo
Men
Dickies Industrial Strength Dri-Tech Crew Work Socks 5 pack- $4.00- Walmart
AND1 socks 6 pack-$4.00- Walmart
Other Deals
Boys or Girls No Show 10 pack socks- $3.00- Walmart
All socks 1/2 price- Fred Meyer
Here are more Black Friday 2017 top deals you may be interested in:
Top Smartphone Black Friday Deals
Top Laptop Black Friday deals
Top iPad & Tablet Black Friday deals
Playstation Black Friday deals
Nintendo Black Friday deals
Xbox Black Friday deals
Top Wii Black Friday Deals
Digital Cameras Black Friday deals
HDTV Black Friday deals
Lego Black Friday deals
Top Barbie Black Friday Deals
Top Printer Black Friday Deals
Blu-Ray Players Black Friday deals
Top Vacuum Cleaner Deals Black Friday deals
Sock Black Friday deals
Top Pajama Black Friday Deals
Top Jean Deals for Black Friday
Top Coffee maker Black Friday Deals
Kitchen deals for Black Friday deals
Cordless Drills Black Friday deals