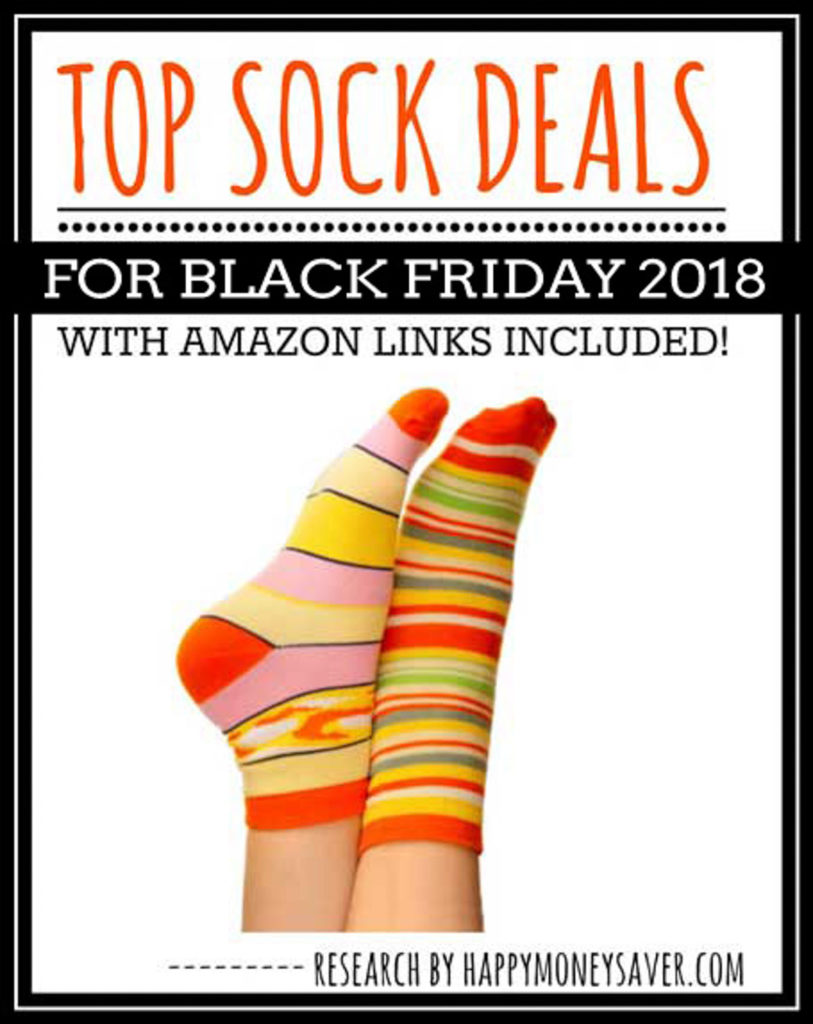 Here's your round-up of the top sock deals happening on Black Friday 2018!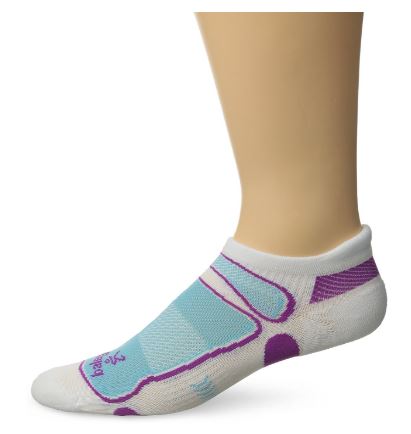 MY personal favorite socks in the history of all socks are these Balega Second Skin Fit Ultralight no show socks. There are no words to describe how amazing they feel on – in fact they actually have a left and a right sock – that's just how awesome they are. Worth every penny.
TOP BLACK FRIDAY SOCKS DEALS FOR 2018
WOMENS BLACK FRIDAY SOCKS
All SO Slipper Socks for Her – $5.00 – Kohl's
10 Pair No Show Socks – Womens – $10 – JCPenney
Gilligan & O'Malley Women's Double Lined Cozy Socks $5.00 – Target
Gold Toe Women's 2-Pk. Ribbed & Multicolor Fair Isle Boot Socks 2 for $20 – Macy's
MENS BLACK FRIDAY SOCKS
Dickies Dri‑Tech Performance Work Socks $4.99 – Walmart
Athletic Works™ No Show Socks 12 Pack $4.75 – Walmart
Men's Happy Socks & Hot Sox 2 for $14.99 – Belk
Men's Columbia 4-Pk Boxed Sock Set & Gold Toe 6-Pk Sport Socks $9.99 – Belk
6-pk Sport Socks From Nike & Under Armour $14.99 – Belk
Realtree Men's 2pr. Boot Socks $7.49 – Meijer
Real Tree Men's 6-pk. Socks $4.99 – Shopko
Nike Men's Cotton 6-Pairs Socks Collection – $7.99 – Macy's
Men's 5-pack Dress Socks $11.99 – Macy's
12 Pair Star Wars or Marvel Crew Socks-Mens $14.99 – JCPenney
OTHER BLACK FRIDAY SOCKS
Cozy Socks for the Fam – $1 – Old Navy (+ ON will give $1 to Boys and Girl's Clubs)
Boys' or Girls' Wonder Nation™ Socks 15 Pack $5.00 – Walmart
Men's, Women's or Kids' Underwear, Socks, bras or Shapewear BOGO 50% off – Meijer
Entire Stock Socks & leggings Buy 2 Get 1 Free – Big Lots
Kids' Underwear & Socks 50% off – Macy's
---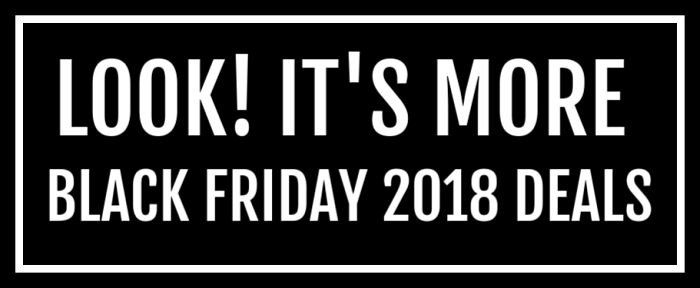 If you loved this roundup of best Black Friday Sock deals please leave me a comment below and share these deals with your friends! And make sure to check out all the other fantastic deal roundups I've put together too.
Black Friday Airfryer Deals
Black Friday Apple Watch Deals
Black Friday Barbie Deals
Black Friday Blu Ray Deals
Black Friday Board Game Deals
Black Friday Camera Deals
Black Friday Coffee Maker Deals
Black Friday Drone Deals
Black Friday Headphone Deals
Black Friday Hoverboard Deals
Black Friday Instant Pot Deals
Black Friday iPad Deals
Black Friday Jeans Deals
Black Friday Kitchen Deals
Black Friday Laptop Deals
Black Friday Lego Deals
Black Friday Nintendo Switch Deals
Black Friday Pajama Deals
Black Friday Phone deals
Black Friday PlayStation 4 Deals
Black Friday Printer Deals
Black Friday Scooter Deals
Black Friday Smart Home Deals
Black Friday Socks Deals
Black Friday Tool Deals
Black Friday Toy Deals
Black Friday TV Deals
Black Friday Vacuum Deals
Black Friday Xbox One Deals