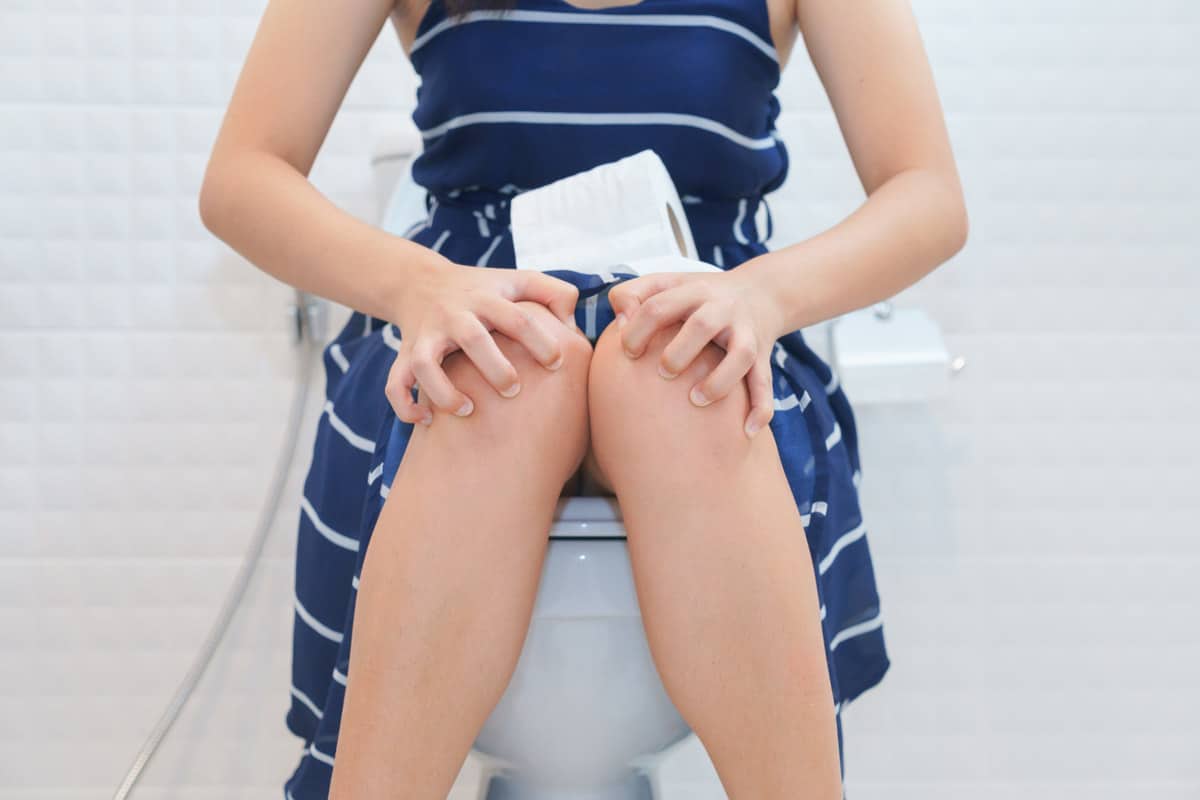 Today we're making our very own poo pourri recipe from scratch…. because everyone poops! Or so says the classic children's book. And because we're talking about bodily fluids (solids), I'm really feeling a need for my inner 9-year-old scouting self to let the potty jokes fly. That's what happens when you're the local Cub Scout Bear leader, I guess. Join with me, this is a safe place.
Every old wench has her own special stench.
We all stink up the loo with our own distinct…
Poo Spray. The most craptastic stuff you've ever had the displeasure of needing.
I'll spare you the rest because it only goes downhill from here.
So, this year for Christmas I bought my husband his own little bottle of poo pourri fragrance spray for the bathroom. He opened it and laughed and I laughed and then it got all awkward and he was like, "What an awesome gag gift!" and I sort of stopped laughing and was like, "Gag gift, nothin'! This is real. REAL!! My years of suffering have finally come to an end!!"
And then it had a permanent place of honor in our bathroom. Anyway, after experiencing this little magic in a bottle I can safely say he's a fan too.

Poo Pourri Ingredients
After I, ahem, put it to use, I thought I recognized a certain favorite smell: essential oils!! After researching it further, I discovered the poo pourri ingredients are basically comprised of essential oils, alcohol, and water all gussied up in some pretty brilliant packaging. Translation: perfect for an easy DIY'er project.
These poo pourri ingredients work because the essential oils create a physical barrier, trapping the stinky smells below. Basically, you could have a chili cheese dawg blowout nightmare in the bathroom and no one would ever know. EVER. Is that incredible or what? Where was this during my dorm days?
So, I got to work in the lab, errr.. kitchen and came up with a perfect copycat clone.
I've had family members try both products (original and homemade) in a double-blind test and the results clearly indicate the DIY is just as effective as the original. In other words, we use them interchangeably and they both work great.

I am a huge fan of DoTerra pure essential oils in all my DIY projects and for health too. The oils they use for the poo pourri ingredients are bergamot essential oil, lemongrass essential oil and orange essential oils. However, I have used all kinds of oil combinations such as lemongrass and peppermint, or lavender and orange. During the holidays I even use a pine smell. If you are interested in buying some of these pure essential oils you can order some here from me.
So, the cost breakdown.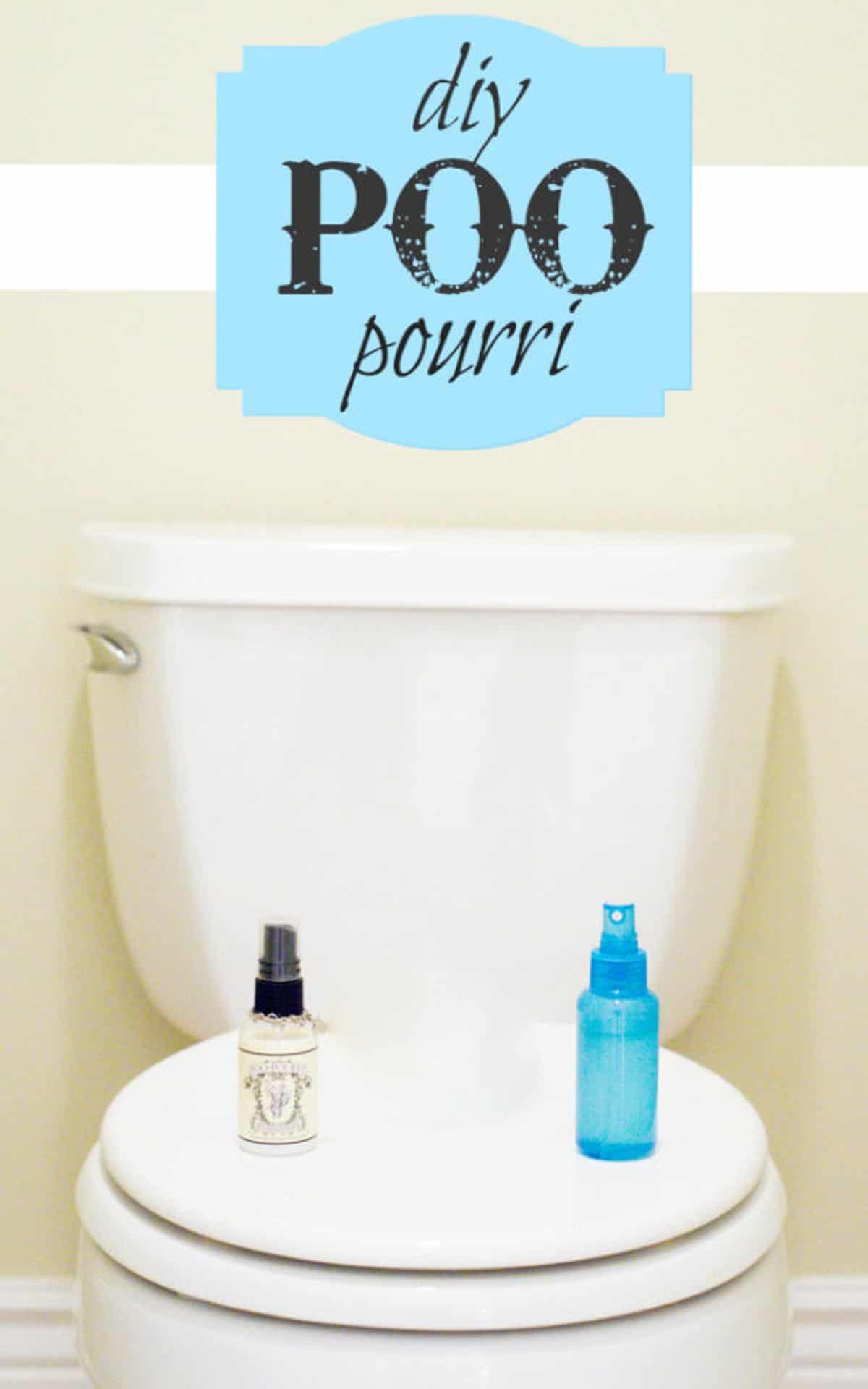 z
DIY Poo Pourri recipe vs Original Price Comparison
The original big brand costs $9.95 for a 2 oz. container. And that's not including shipping. That's $4.98 per ounce.
Our homemade poo pourri recipe version costs the following:
rubbing alcohol: $.02 (At $2.29 per 16 oz bottle)
30-40 drops my favorite brand of essential oils: around $.50 depending on oils used
Water: Free. Sure, I pay my water bill every month, but it's a set amount so my bill would be the same whether I make this spray or not.
Total Cost: About $.52 for a 3 oz bottle. Or $.17 per ounce.
You guys. That's more than a 96% savings!!!!!! And we didn't even include shipping! Surely if that isn't the definition of a Happy Money Saver moment, I don't know what is.
I think this would be the perfect something to leave in a guest bathroom. Isn't it the worst to have the #2's hit while you're at someone else's home? This is right up there on the essential hosting needs list. Your guests will thank you. And maybe you'll thank your guests when they put it your poo pourri recipe to use. Win-Win!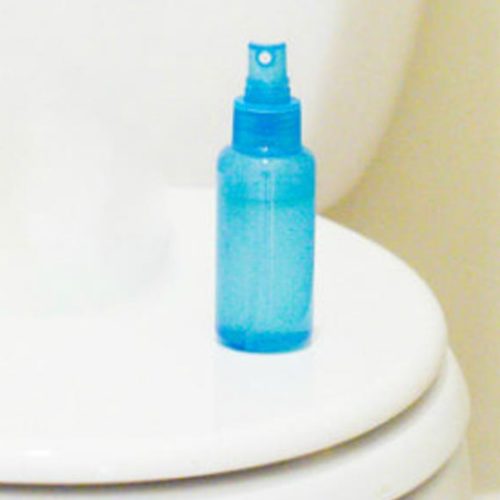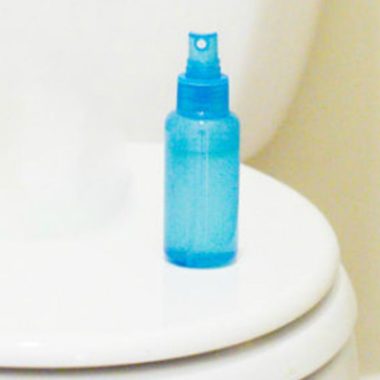 DIY Poo Fragrance Spray for the Bathroom
An easy to make DIY poo pourri recipe copycat that is sure to keep your bathrooms smelling fresh, even after you do your business.
Print
Pin
Rate
Instructions
Pour rubbing alcohol in a 3 oz spray container and add essential oils. Add water to fill the container. Give it a good shake and you're ready to go! I've found 3-4 sprays is enough to cover the bowl and trap all of the stink particles below.

Add water to fill the container.

Give it a good shake and it's ready for use.
TO USE
Before you go poo in the toilet, spray on top of the water 3-4 sprays which will create a film, trapping the poo smells after you go. Then do your business and flush.
Let me know your favorite oil combinations—I think it would be fun to create different smells for each season. Summery citrus, woodsy fall, and cinnamon spice for winter. The combinations are endless!
Here are some other great recipes to create yourself for the bathroom:
DIY Toilet Cleaning Bombs
Homemade Countertop Cleansing Spray
DIY Swiffer Wet Pads