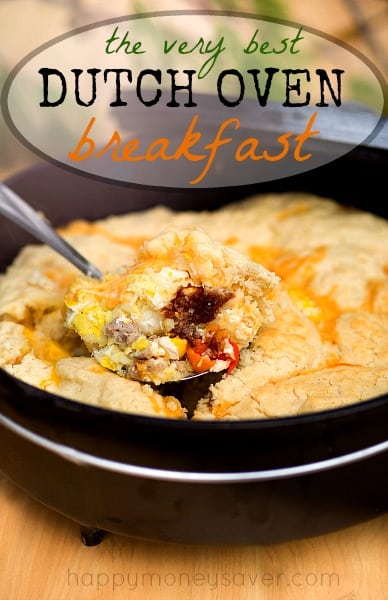 Growing up, we always had yummy dutch oven food. Whether it was my Dad teaching the boy scouts us kids eating the leftovers, or as a family when we were in the woods camping, he was always making some sort of new recipe in the dutch oven. His favorite go to recipe though, was this 5 layer dutch oven country breakfast that I am going to share with you today. It is the perfect hearty breakfast for a day in the outdoors!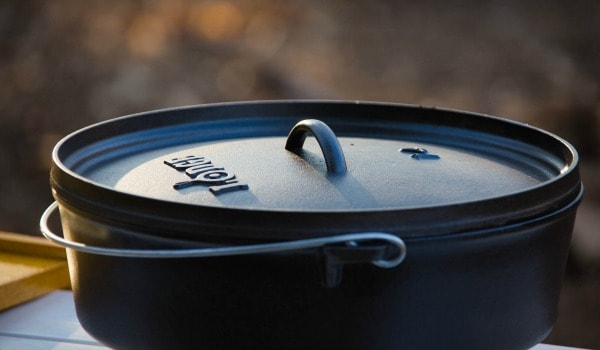 This dutch oven country breakfast really does have 5 layers! Wanna know what they are? There is ground sausage, hashbrowns, eggs, biscuits, and cheese! My favorite is to pre-package everything in ziplock bags and place it in the ice chest for a quick meal.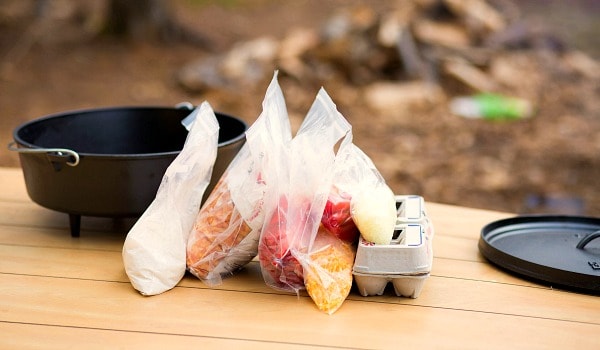 I love camping and cooking in the great outdoors. Check out my 10 Easy and Cheap Camping Meals post for more recipes. You know how all food tastes that much better when you're camping? Why is that? I know one thing, this recipe is NOT like that. It isn't only good because you're dirty, starving, and feel like you've been eating junk food all day. My 5 layer dutch oven country breakfast stands on it's own! It is delicious any day and any time! However, this is my favorite camping recipe, so this summer when you are planning your big family campout, be sure to grab your dutch oven, print off the recipe and make this amazing camping meal.
5 Layer Dutch Oven Country Breakfast Recipe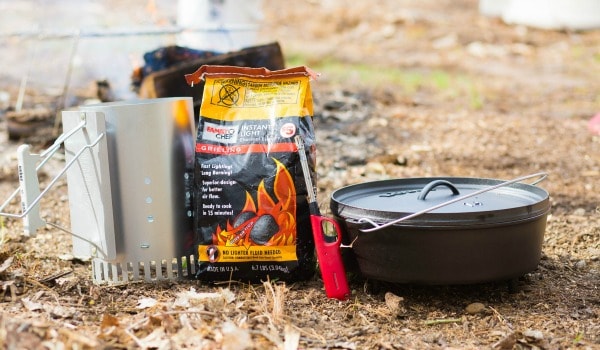 Supplies needed for this meal:
Dutch Oven
Charcoal
Chimney Charcoal Starter
Multi-Purpose Lighter
Heat up some charcoal briquettes. I love using this chimney charcoal starter.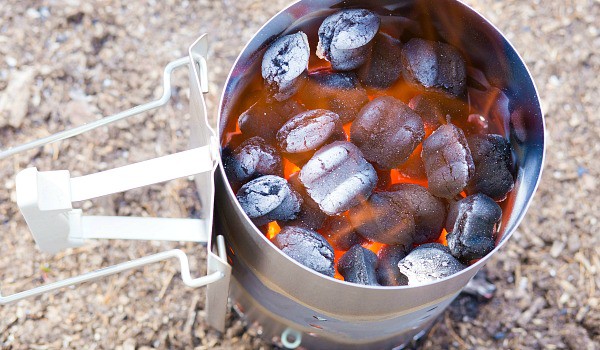 Once the coals have begun turning white, you are ready to start cooking.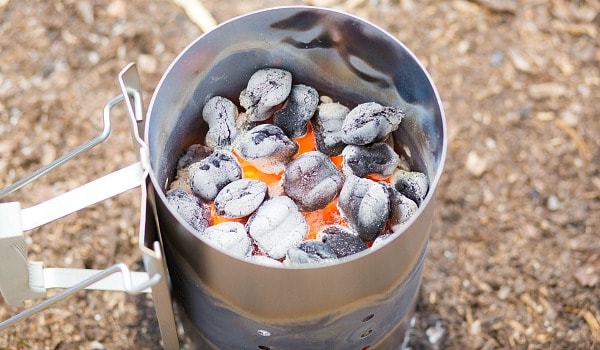 Dump out the hot coals and be careful not to get burned.
How To Determine How Many Coals To Place On, And Under Your Dutch Oven:

The amount and placement of the coals on and under your dutch oven is important to get an even cook. The perfect amount of coals used for any dutch oven is based on its diameter. For example, if you are using a 12-inch oven, you will need two coals per inch, or a total of 24. Too many coals will result in too high of a temperature and overcooked or burnt food, not enough coals and your food won't cook. To figure out how many coals go under and how many go on top, remember the number 2:

· 2 coals per inch of oven diameter
· place 2 more coals than the oven size on the lid, and
· place 2 less than the oven size under it.

So for my 12 inch dutch oven, I would place 12 +2, a total of 14 on the top. For the bottom, I would put 12-2 for a total of 10 hot coals. 14 + 10 = 24, which is the total diameter times 2. Have I confused you yet? Using this method and laying them out in a circular pattern and placing them evenly should give you a temperature of 350 degrees.
Back to the recipe 🙂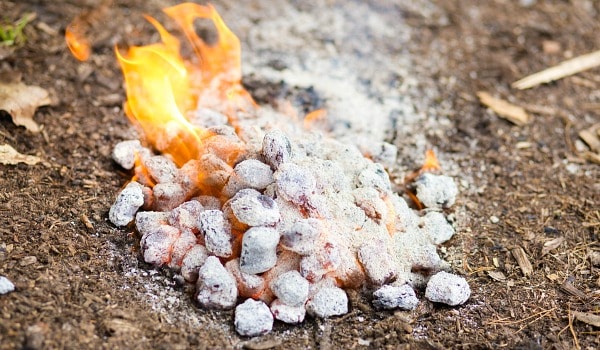 Place the dutch oven over the proper amount of hot coals and cook the sausage until browned.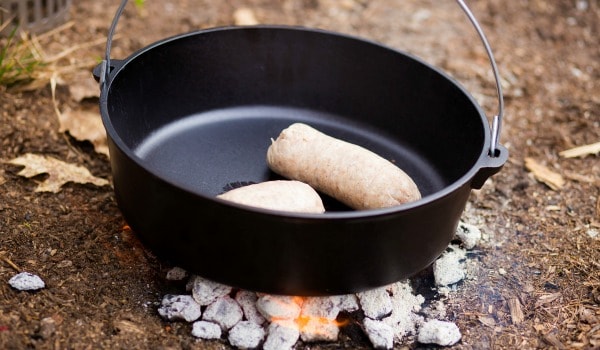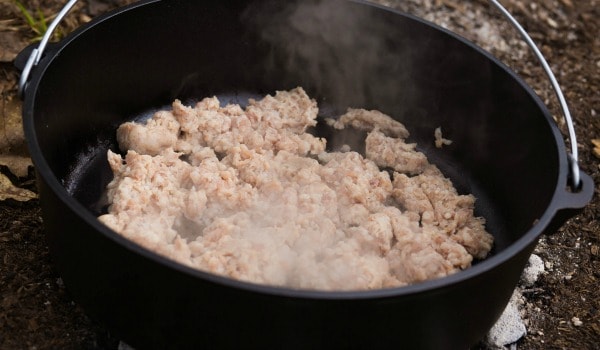 Pour a bag of hashbrowns right over top the sausage.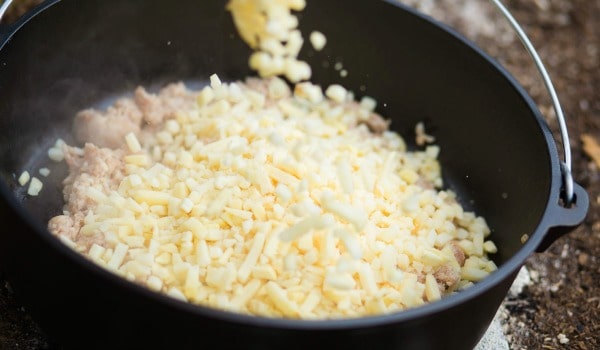 Third layer is a dozen eggs. One thing that's great about having chickens is beautiful endless eggs.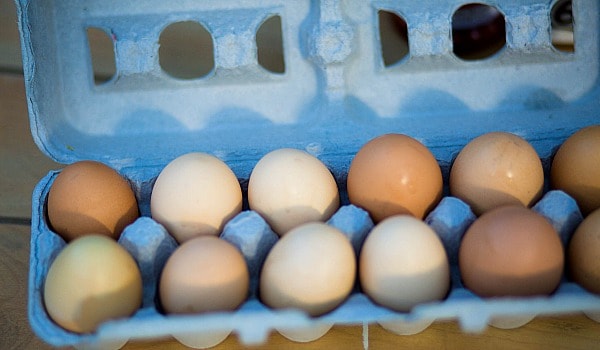 Crack the eggs and place evenly across the surface of the hash browns.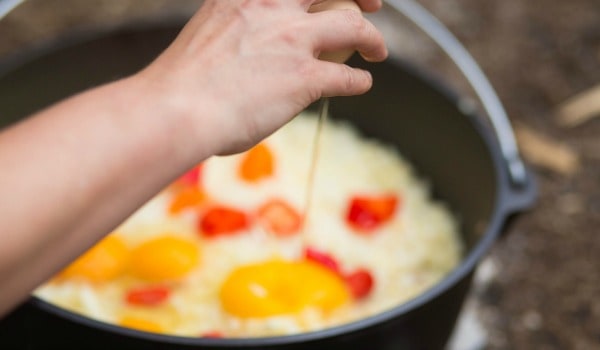 If your little on the crazy side, feel free to make this into a 6 layer breakfast and spice things up by add in some peppers or onions here (like my husband did). Me? No thank you! I will just pick around those, but he loves them! I like to sprinkle a little salt and pepper here over the eggs.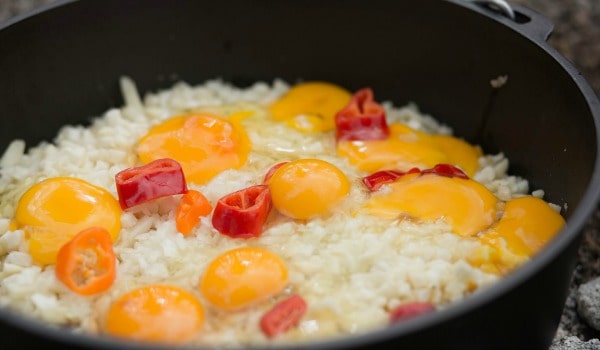 Sprinkle on 2 (or 5) cups of cheese. I am crazy about cheese and often over do it, but I guess 2 cups will do.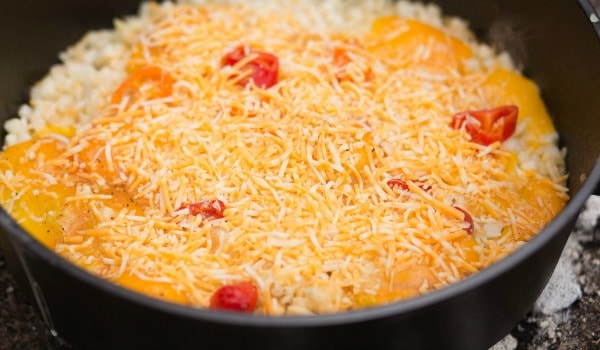 After you have generously sprinkled on some cheese, it is time for the 5th layer! Layer on some biscuits. I usually use canned biscuits, but we brought up some of my diy homemade bisquick for pancakes and decided to try making our biscuits with that. I am happy I tried it, because it turned out just as great as the canned stuff. #winning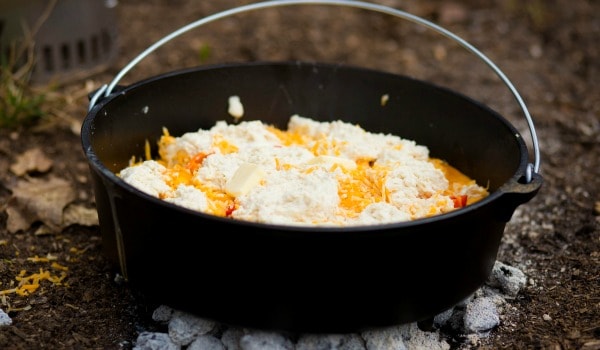 Using some long handled tongs Cover that baby up and add the hot coals to the top.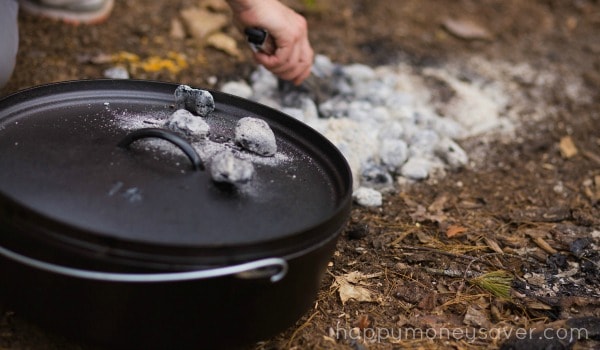 Now sit back and wait for about 45 minutes or until everything is cooked through and the eggs are set.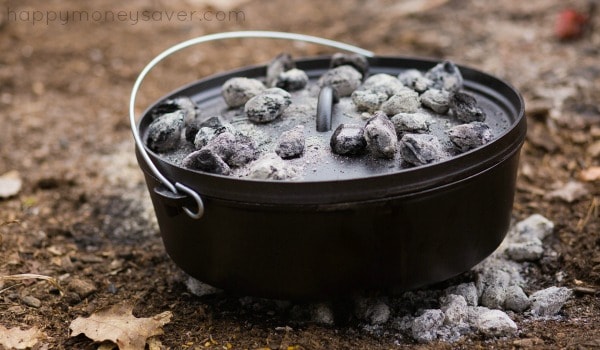 When you lift the lid, your tummy will grumble and you will sing hallelujah! Breakfast is ready!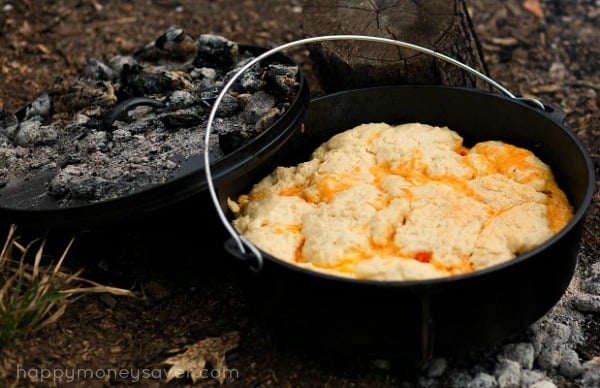 I am telling you, breakfast never tasted so good! You will love this dutch oven recipe, I promise!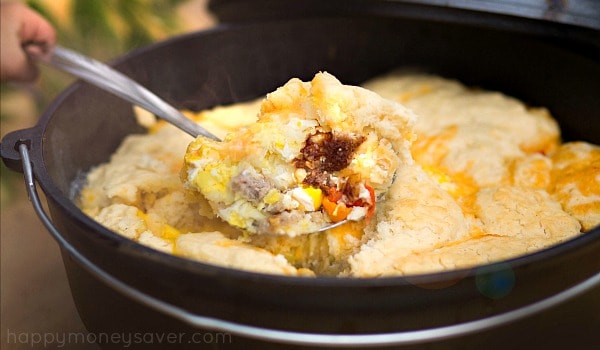 If you are planning a camping trip anytime soon, be sure to check out my other camping related posts:
8 Genius Camping Hacks
10 Cheap and Easy Camping Meals
Best Cheap Tents For Your Buck
Cool and Unique Camping Equipment for the Whole Family
Homemade Non-Toxic Bug Spray
After looking at any of these camping posts, I am sure you will find something useful or helpful to make your trip awesome!
Below I have added a printable recipe card for you. Happy Camping!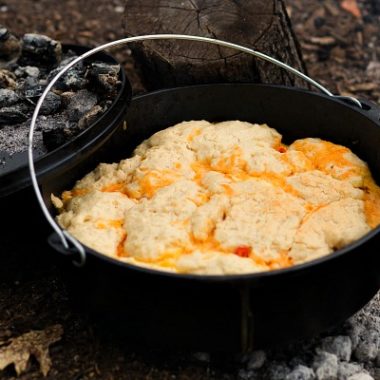 7 Layer Dutch Oven Country Breakfast
7 Layer Dutch Oven Country Breakfast is a delicious healthy Breakfast!
Print
Pin
Rate
Ingredients
32

oz

Ground Sausage - 2 small packages

30

oz

Frozen Shredded potatoes

12

eggs

2

Cups

shredded cheddar cheese

1

can biscuit dough

or homemade biscuit mix

salt and pepper to taste
Instructions
While the coals are heating up place the dutch oven over then and cook the sausage until browned. Remove from heat and pour the package of hashbrowns over it. Then crack the 12 eggs over the potato layer as evenly as possible. Sprinkle the cheddar cheese as the next layer. Then place the biscuits all over the cheese or homemade biscuit mix. Cover the dutch oven and then add coals on the top and bottom of dutch oven. Allow to cook for 45 minutes. Serve.
Nutrition
Serving:
16
g
|
Calories:
869
kcal
|
Carbohydrates:
28
g
|
Protein:
46
g
|
Fat:
62
g
|
Saturated Fat:
24
g
|
Cholesterol:
475
mg
|
Sodium:
1394
mg
|
Potassium:
947
mg
|
Fiber:
2
g
|
Vitamin A:
965
IU
|
Vitamin C:
12.7
mg
|
Calcium:
351
mg
|
Iron:
5
mg