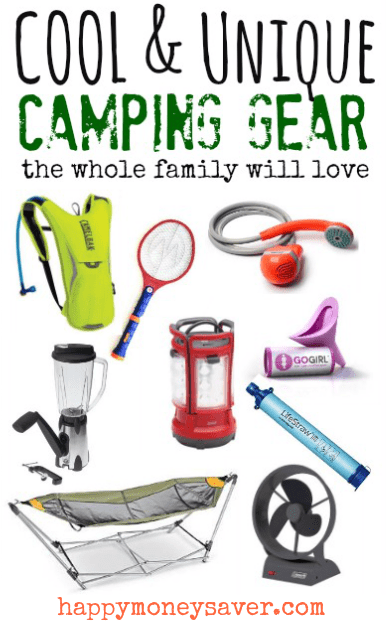 Do you love to camp?  Do you love to get outdoors and spend time as a family in nature?  There is something about getting out into the woods and pitching a tent.  Hearing the crickets at night and the owls hoot.  It's inevitable that everyone will be dirty, but it's also certain that you will make some amazing family memories and traditions.
Our family loves to camp.  The kids think it is so much fun.  Of course you have the essential things for camping, but today, we have put together a list of cool camping equipment.  Some of these items I consider to be must-have items, and some of them are just plain cool!
Coleman Freestanding Tent Fan
Oh yes, I'll need this for camping this summer.  Nothing worse than sweating in a tent.  I mean, am I right?  This handy dandy fan is definitely worth it, and it's actually on sale.  Yes!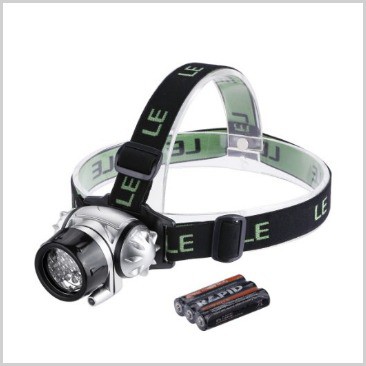 LE LED Headlamp, 3 AAA Batteries Included
Having a headlamp is so much easier than carrying around a regular old flashlight. It's hard to get used to at first, but after you do, you'll be glad to have a headlamp.  We have this headlamp and it's a great one.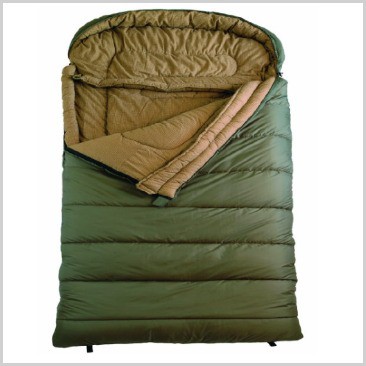 TETON Sports Mammoth Queen Size Flannel Lined Sleeping Bag (94″x 62″, Green, 0 Degree F)
A great sleeping bag is a must–totally obvious, right?  But this is an extra special one.  I love this sleeping bag because it's a Queen size!  Can't you just imagine how fun it would be to snuggle up with your sweetie in this lovely bag?  I don't want to be lonely in my regular sized sleeping bag anymore…I want a queen size!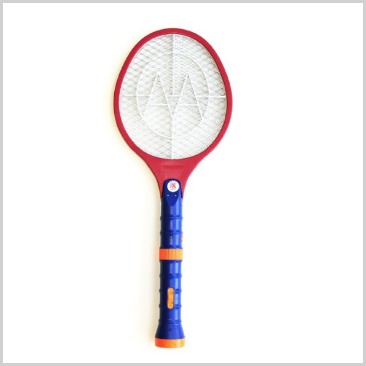 Electric LED Bug Fly Mosquito Zapper Swatter Killer Control with Built-in Rechargeable Batteries – 2400 Volts (Color may Vary)
Anyone else get eaten alive while camping?  My mom says it's just because I'm so sweet.  That must be it, right?  I always have to be prepared for the bugs, and this little zapper will help keep me safe from the mosquitoes and bugs that seem to eat me up while camping.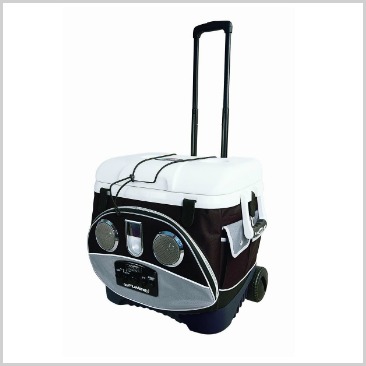 Igloo Cool Fusion 40 Ice Tunes
I love this!!!  What a great idea!  This is a cooler AND music console.  Is this so cool, or what?  It's a cool cooler!  Oh, dear, I crack myself up!  Really though, how convenient to be able to keep your drinks cool and have some music playing at the same time.  You can even plug in your MP3 player.  What a great idea and a fun addition to your cool camping equipment.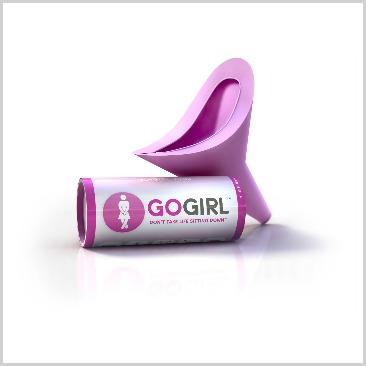 Go Girl Female Urination Device, Lavender
Alright ladies, let's get real for a minute.  We all hate to go to the bathroom in nature.  It's just not ideal for us girls.  So, someone came up with this little contraption to help us along.  Go check it out.  Have you tried it before?  If you have, please let me know.  I'm certainly intrigued.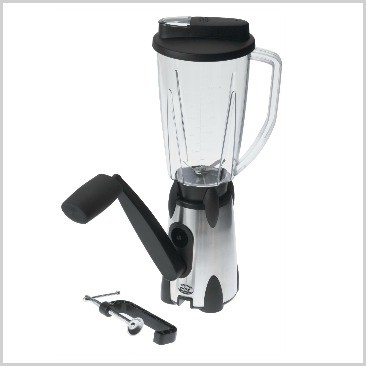 GSI Outdoors Vortex Hand Blender
Just because you decide to go camping, doesn't mean you can't have a fancy drink, or crushed ice.  This would even be fun for making snow cones!  Just clamp this blender onto your table and be the life of the campground.  So cool!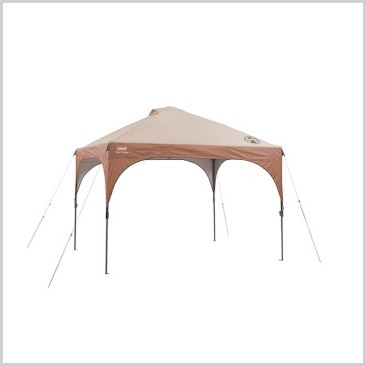 Coleman Instant Canopy with LED Lighting System
This is a wonderful canopy.  Having a canopy like this while camping is so wonderful. This is extra fancy because it has lights built-in so you can put a table under there and sit all night long and enjoy.  This is great for day time to keep the sun or rain off your table.  It's a great price right now too, so now is the time!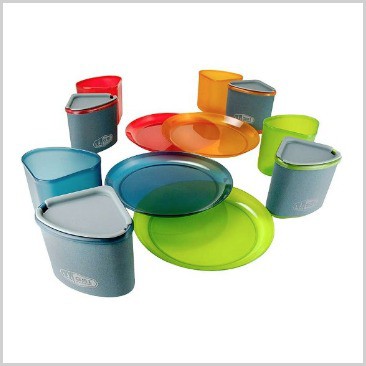 GSI Outdoors Infinity 4 Person Compact TableSet (Multicolor)
This is a great set because it's so compact.  Not only do I love the bright fun colors, but it's also lightweight and convenient for camping.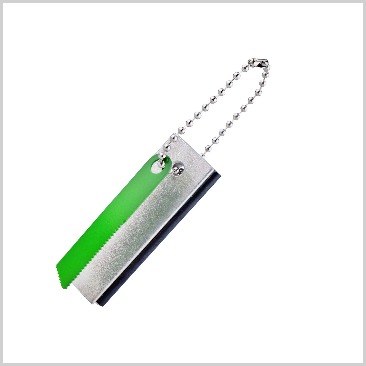 Magnesium Fire Starter
Don't waste your time trying to rub two sticks together to start your campfire.  Don't bother with matches either.  Use this fire starter.  It's a great price and easy to use.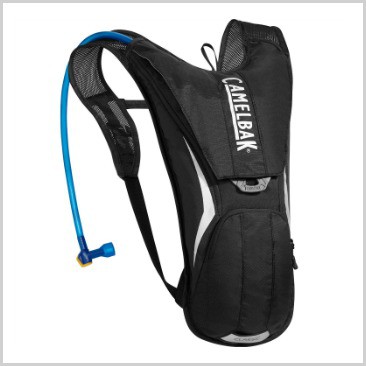 Camelbak Products Men's Classic Hydration Pack, Lemon Green, 70-Ounce
It's a backpack. It's a water bottle. No… it's a camelbak! These are so cool for your day hikes while camping.  It is so convenient to have your water so handy.  It actually keeps your water quite chilly for you as well.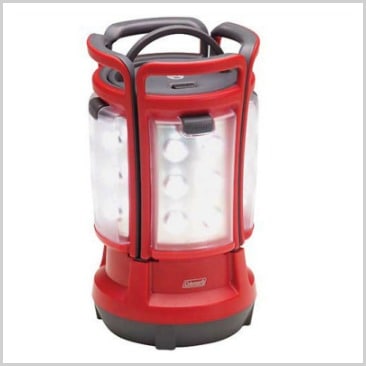 Coleman Quad(TM) LED Lantern
Isn't this a great lantern? It has 4 individual light panels that snap into a single lantern. Each kid will be satisfied when they each get to have their own mini lantern. So cool! You will not be stumbling in the dark with this beauty.  I love that it will run for 75 hours, so you don't have to worry about it running out very soon while camping.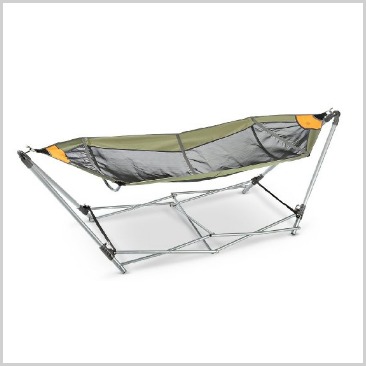 Guide Gear Portable Folding Hammock
Have you slept in a hammock while camping?  It's so wonderful!  My husband swears by hammock camping.  I love it because I'm not directly on the ground, with a rock in my back, and it is so comfy!  I like this hammock because it has a stand to go with it as well instead of having to tie the hammock to a tree or something.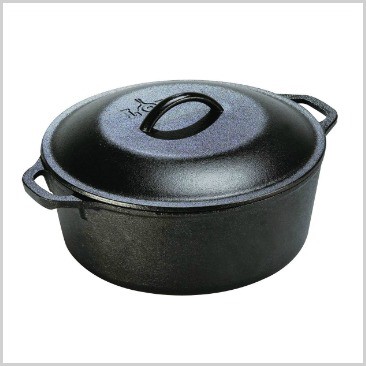 Lodge L8DOL3 Pre-Seasoned Cast-Iron Dutch Oven with Dual Handles, 5-Quart
This is a MUST for camping.  Cooking in a cast-iron skillet is easy and delicious!  Plus, it's so versatile.  You can cook breakfast, lunch, dinner and dessert in one of these babies!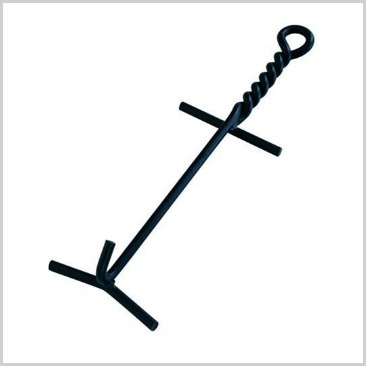 Lodge A5 Camp Dutch Oven Lid Lifter
If you are using a cast iron skillet, you will want one of these lid lifters.  Take my word for it.  Getting those hot dutch ovens off the fire is not an easy task.  This lifter makes it SO much easier.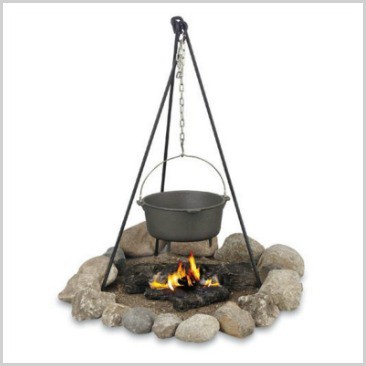 Texsport Campfire Tripod
Okay, one more thing for your dutch oven.  (Can you tell we are big fans of a dutch oven?)  This tripod is so handy.  This keeps your dutch oven right where it needs to be.  Perfect for boiling water, making stew, or even a yummy cobbler.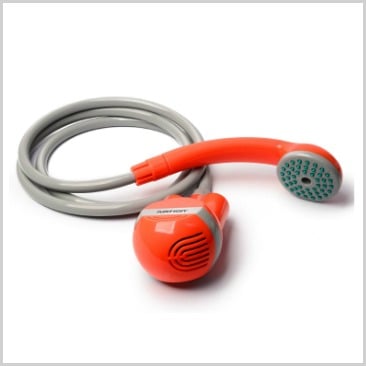 Ivation Battery-Powered Handheld Portable Shower
If I'm going to go camping, I want a shower.  This is a great little invention for people like me who want to camp, but need to clean up sometimes just to feel normal.  56% off on Amazon right now!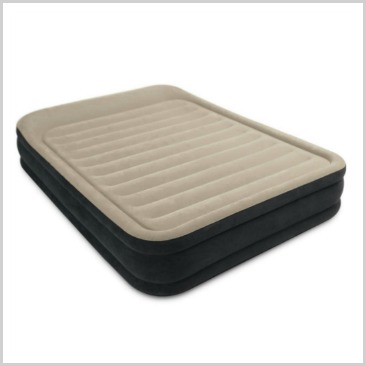 Intex Premium Comfort Airbed Kit with Dura-Beam Technology, Queen, Bed Height 13″
I love a bed.  I don't want to lay on the ground. There.  I said it.  I want a bed to sleep on.  Even if I go camping.  Come on, you know you do, too.  This airbed is perfect.  Great price, and great idea if you don't want me to be cranky the next day.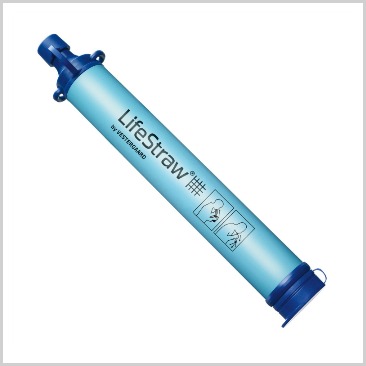 LifeStraw Personal Water Filter
Having fresh and clean water is very important.  You do NOT want to get sick while camping or hiking.  It just isn't worth it.  This little gadget could really be helpful, and I doubt you'll regret this purchase.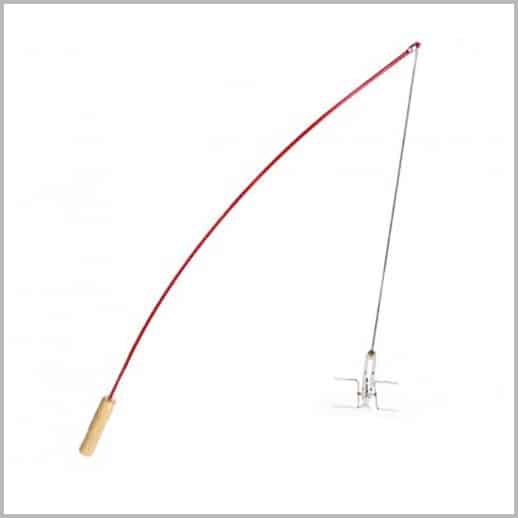 Fire Buggz Fishing Pole Campfire Roaster
I have no patience for  regular old roasting sticks but this fishing pole campfire roaster brings roasting your marshmallows and hotdogs to a whole new level. The kids will have so much fun and everyone will get a kick when you pull this baby out at the campfire.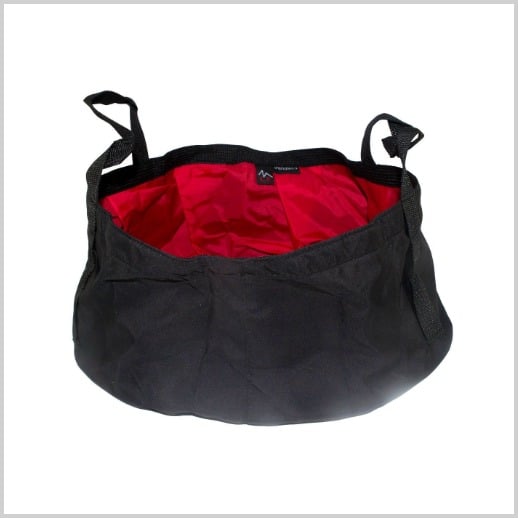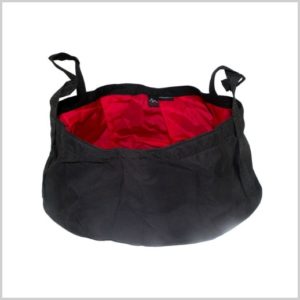 BH Body 8.5L Portable Outdoor Folding Wash Basin Bucket Backpacking Bag for Camping Hiking Travel
This portable wash bucket is perfect for backpacking, picnicking or camping. It is made of high quality waterproof material that will stand on flat ground and hold it's shape. Perfect for storing water or fish. I would hate to run out of water at our campsite, so being able to fill this with water and bring it back to camp would be pretty awesome.
So, what do you think?  Did you find some new cool camping equipment that you need?  I know I found a few items that will be great and make camping a lot more fun and easy on me.  I hope you found something useful AND cool for your next camping trip.
If you like camping, try out these great recipes.