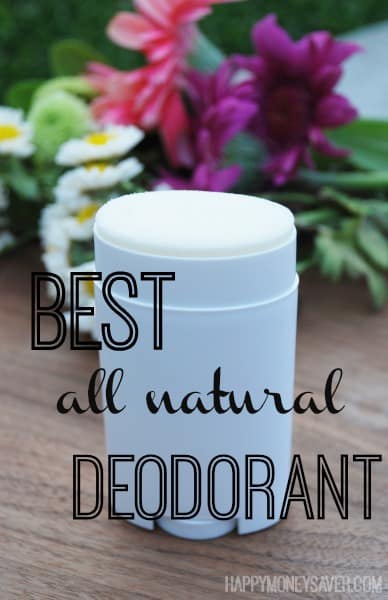 A few years ago I went on a beauty detox. I took a long, hard look at all of the different products I was using and made a list of the ingredients and toxins I was putting ON or IN my body. The results we sobering to say the least.
Parabens! Synthetic colors! Fragrance! Phthalates! Triclosan! Formaldehyde! Toluene! Propylene glycol!
Parabens are preservatives that prevent the growth of bacteria, mold and yeast in cosmetic products. We like preservatives, right? But they do more harm than good. Parabens have estrogen-mimicking properties that are associated with increased risk of breast cancer. These chemicals are absorbed through the skin and have been identified in biopsy samples from breast tumors. They can be found in body washes, deodorants, shampoos, facial cleansers and makeup.
Triclosan is an antimicrobial chemical that's a known endocrine disruptor…especially thyroid and reproductive hormones. Triclosan can be found in toothpastes, antibacterial soaps and deodorants.
Are you scared yet? You should be! But don't be overwhelmed…I'm here to help!
I started out small. Eliminating one or two products at a time as I found all natural replacements for them. Deodorant was the FIRST thing to go…and after spending $14 (crazy, right!?) on ONE tube, I decided to make my own. This is the BEST natural deodorant recipe. It's easy, effective and makes my underarms soft and smooth!
BEST All Natural Deodorant Recipe
Here's what you need:
1/4 cup baking soda
1/3 cup arrowroot (can substitute with cornstarch)
3-5 tablespoons coconut oil
15 drops desired essential oil (order doTERRA essential oils here)
2 empty deodorant containers
Directions:
1. Combine baking soda, arrowroot, and essential oil in a bowl.
2. Combine coconut oil with other ingredients until mixture is at the desired consistency. I use a pastry cutter at first, then knead it with my hands.
3. Press firmly into an empty deodorant container and let sit until the coconut oil solidifies. You can put it in the refrigerator, to speed up this process!
That's all there is to it! Some of the essential oils I have tried when making the best natural deodorant are; Lavender, Maleluca, Geranium, and Lemongrass. I also use Cedarwood for my husband and he loves it! Order some essential oils here.
1/4 C Baking Soda = $.94
1/3 C Arrowroot = $1.24
3-5 Tablespoons Coconut Oil = $1.50
15 drops essential oil = $1.35
Deodorant container= $1.38

Total Cost: $6.41 (for two sticks) or $3.20 (for one)

Lavanila sells their all natural deodorant for about $14, so my diy version saves you $10.80, that's over 70% cheaper! And the best part, our version comes toxin free. Since it takes basically no time at all to make, and I can control the ingredients I'm using…I would say it's definitely WORTH IT!
TIP: When working with coconut oil, remember that whether refined or virgin, it has a melting point of around 75 degrees Fahrenheit. It will be liquid above that temperature, but solid below that. Store your deodorant in a cool place, and if you live in a warmer climate try the fridge!
If you love this post and you're ready to eliminate of even more toxins from your beauty routine, be sure to check out this Homemade Non Toxic Bug Spray or this Simple & Effective Makeup Brush Cleaner!
Happy detoxing!