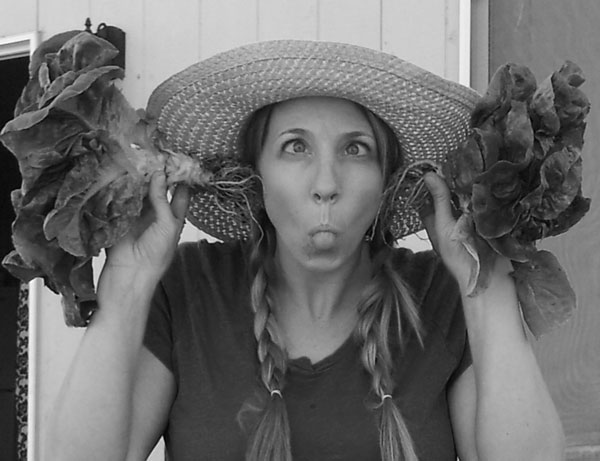 Hi ho, Hi ho…it's off to work I go….
Kind of a boring week in the life of this livin'-in-the-city-homesteader. Seems like there are forests of weeds in my little garden, and I just weeded not 2 weeks ago. So I spent the better part of a morning this week in the garden pullin' weeds.
But you know, I don't mind this work. Even though it's a dirty & sweaty job, I know the work I do will pay off big time.
What I do mind is when I am sitting there pulling weeds and I start to feel a little tickle goin' down my pants. I literally had an ant in my pants. I do have terrible crack showage without using a belt with all these new low ride pants they make nowadays. Okay who am I kidding, I could probably show crack even in full waisted jeans…baby got back! Tee hee hee.
Ahem…moving on.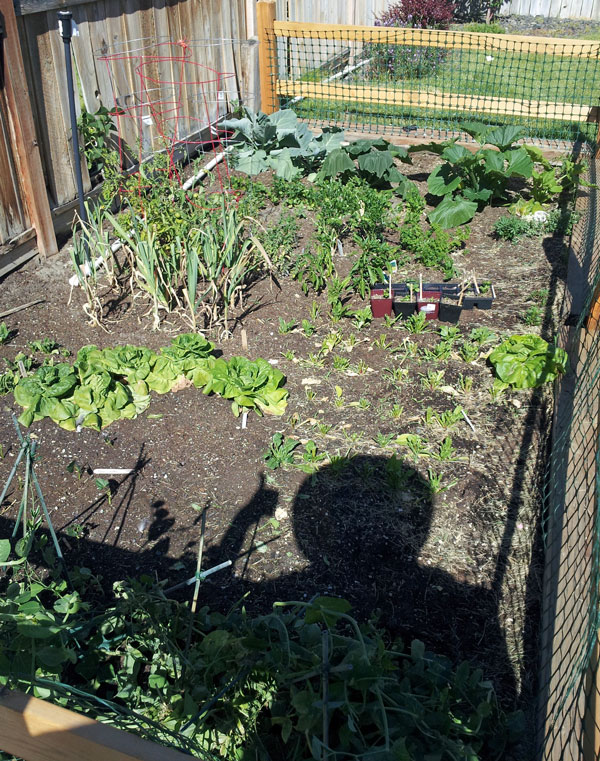 What have we been harvesting right now in my garden you ask?
Well, we have harvested lots and lots of fresh strawberries. They are no where near the size of the ones in the stores, but they are very delicious. I have no pictures because well, I have 4 kids. If you have kids, then I know you will understand what that means. 😉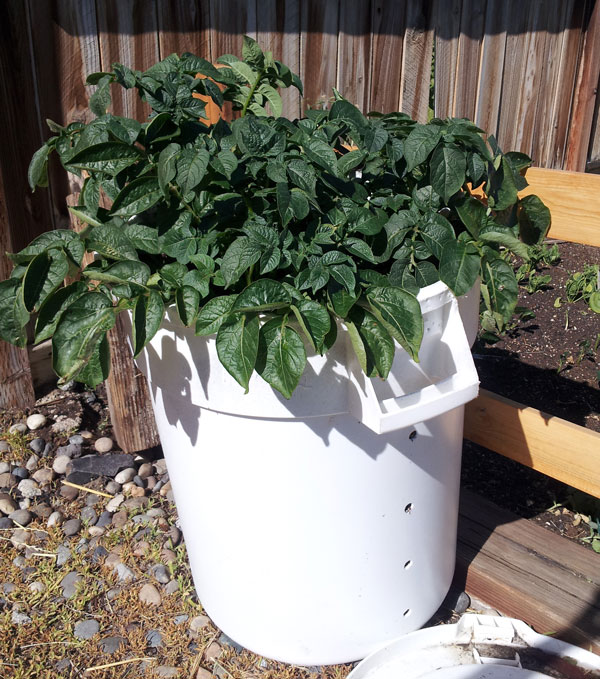 My garbage can full of red potatoes seems to be growing well too! I cannot WAIT to harvest + eat these up.
We have harvested some sweet peas. Ahem, once again I have 4 kids = no pictures of peas for you to see. Indeed I have to fight to get one of them myself to eat..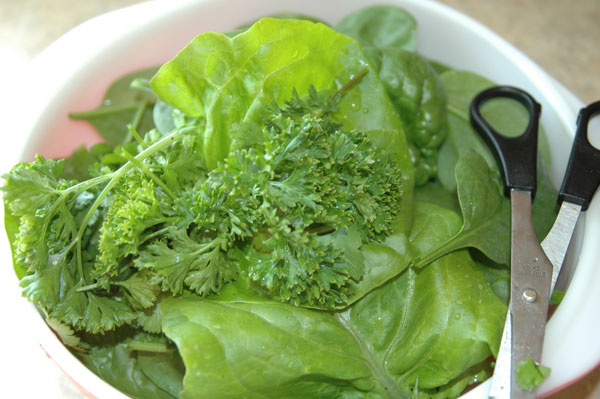 We have harvested fresh spinach, parsley and cilantro. I have been making my favorite green smoothies every day with them.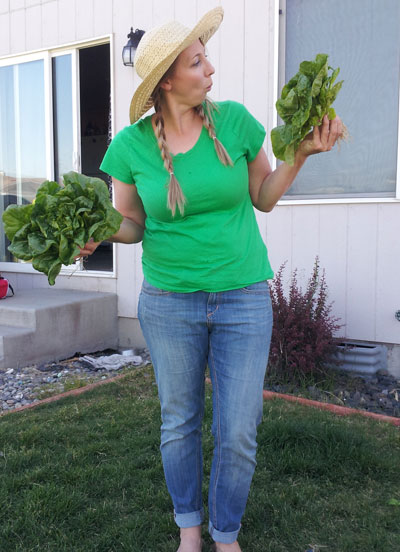 And we have been harvesting lots of lettuce. Yum, fresh salads…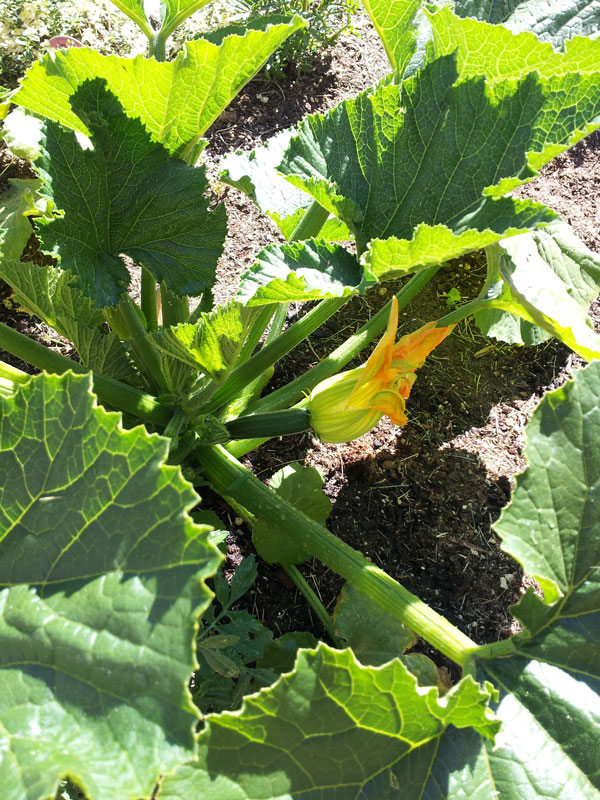 But today when I went outside in the garden I noticed that one of my zucchini plants has flowered and is starting to grow my first zucchini. YES YES YES!!! Zucchini is my favorite thing about gardening…and it grows all summer long in my area too.
Are you doing a garden this year? The weather is just warming up in some areas of the country, so get yo' plant on!