Even the pickiest eaters will love this recipe (all while sneaking in some fruits and veggies!) These kid friendly sloppy joes are the perfect dinner! Sweet, meaty, and rich – a meal your children are sure to remember when they're adults. And it only takes 20 minutes to make!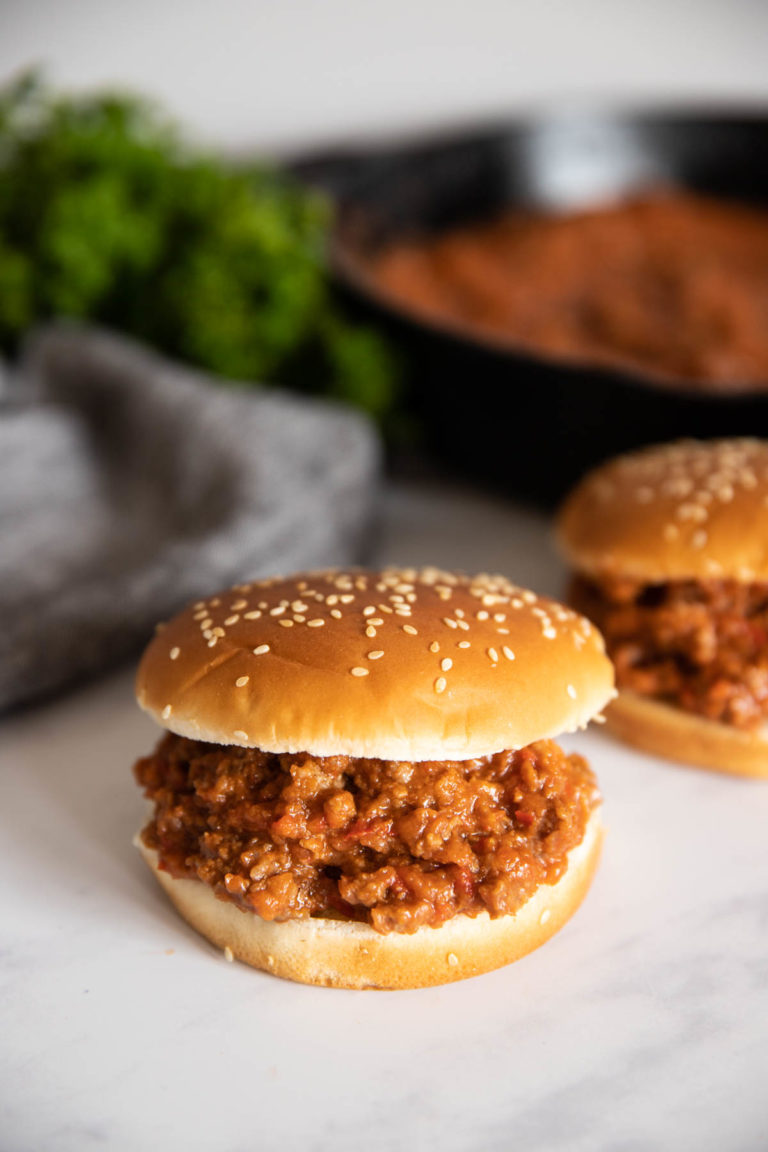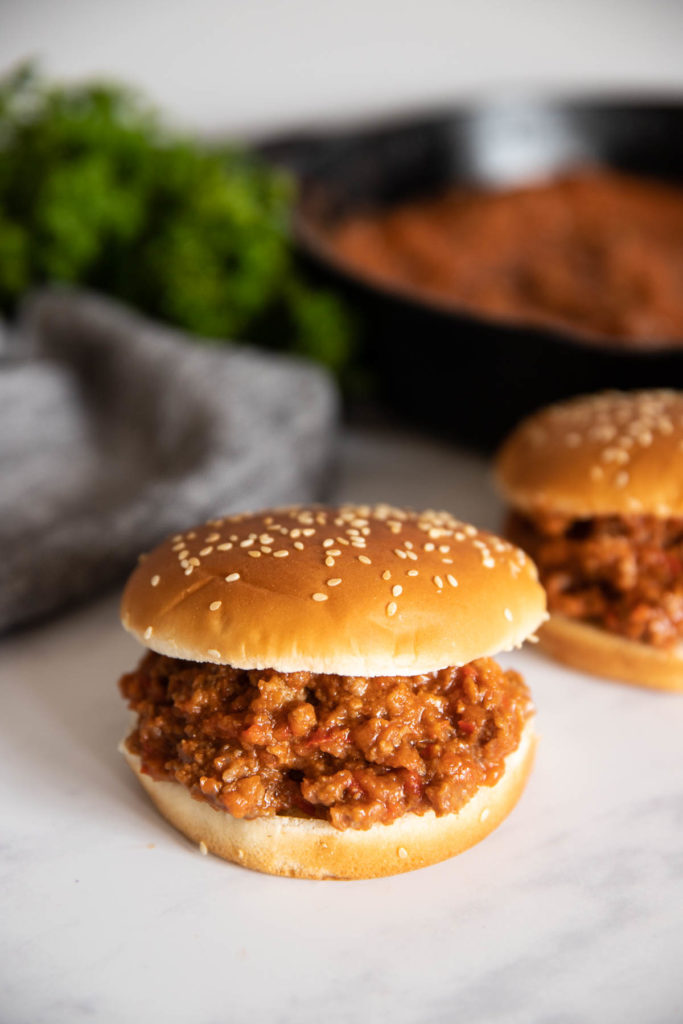 Growing up, I remember being so excited when it was sloppy joe night. As a child, being allowed to eat a food that was bound to be messy was the best thing ever. I would lick every last bit off my fingers, struggle as mom would try to wipe the goo from my face, and giggle as I took a bite and the rich meat sauce would gush out the back of the bun and splat onto the plate.
Who knew eating could be so much fun?
Sloppy joes were the one meal my parents never had to bribe me to eat. It's easily one of my top favorite nostalgic meals, and I still fondly think back and remember them.
Now, with kids of my own, I knew this was a meal I had to pass down, but the only problem was I didn't want to use the traditional store bought sloppy joe sauces that are loaded with preservatives and heavy on the sugar. I hit the drawing board and started formulating my own homemade sloppy joe recipe that would match the taste I remember, only healthier but still thrifty.
Friends, I absolutely nailed this one!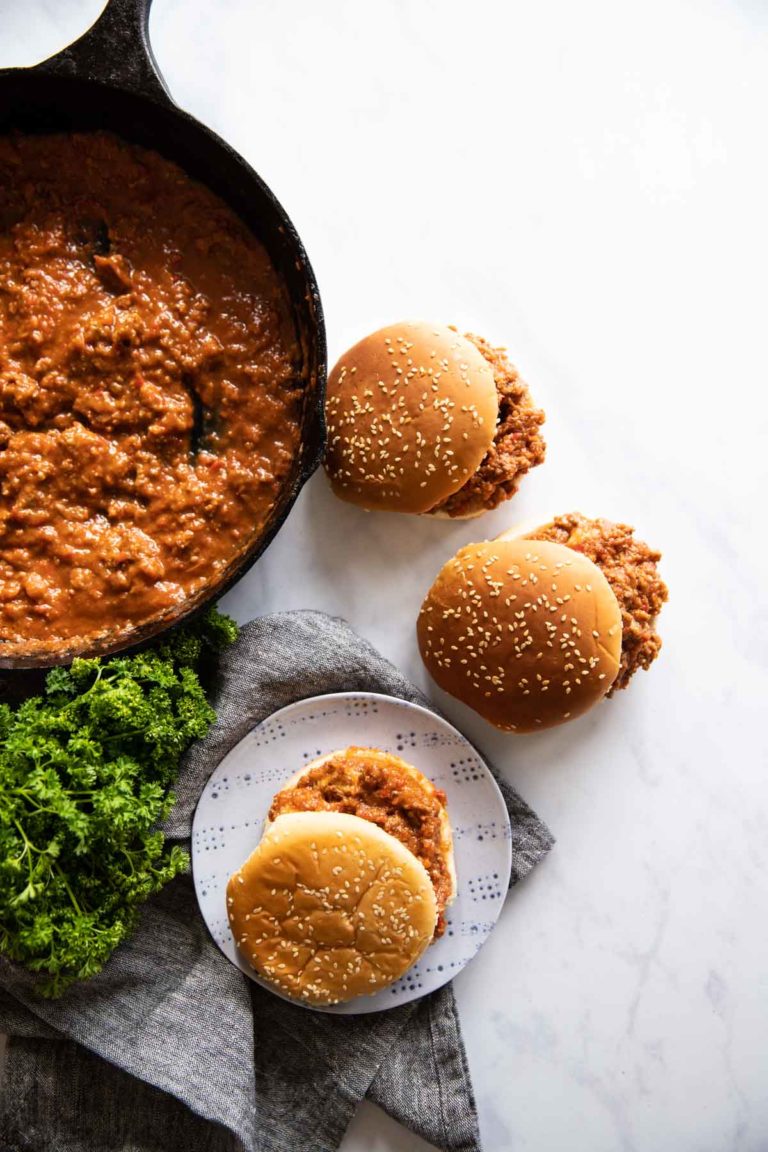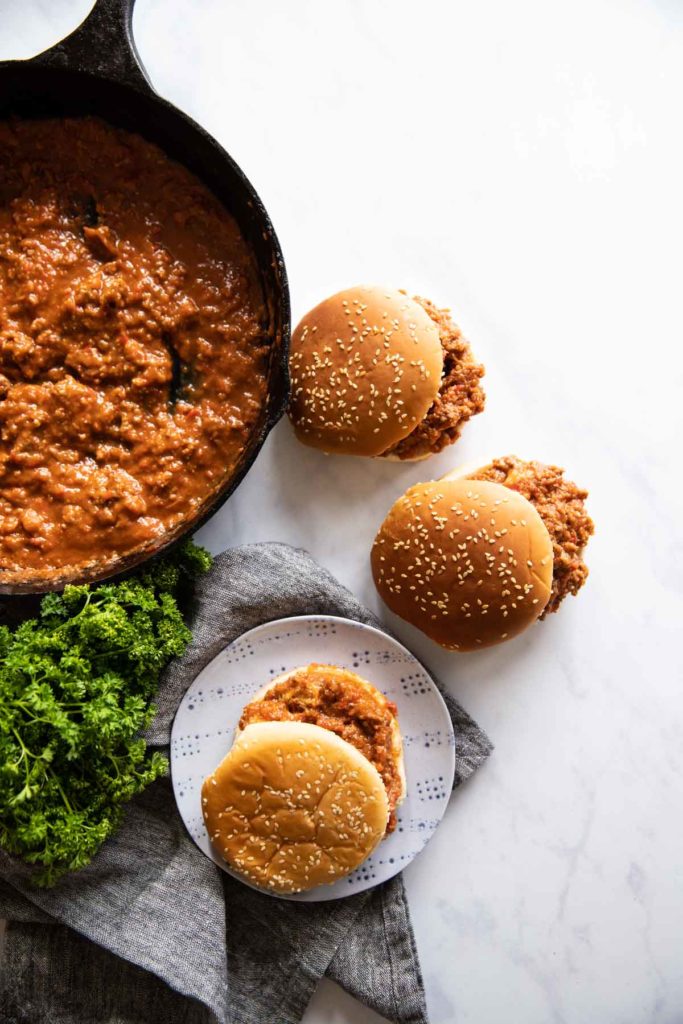 This kid friendly sloppy joe recipe is super easy to prepare, the ultimate frugal meal, and freezer friendly! It's rich and thick, savory but sweet, and oh so hearty. I am sure my kids will think back and fondly remember their time devouring these sloppy joes.
The best part about this easy sloppy joe recipe for kids? It's completely homemade. That means only fresh ingredients and none of the processed chemicals that store bought provides. Don't let this fool you though – homemade doesn't mean expensive or time consuming. This recipe is neither. My sloppy joe freezer meal will take you less than 30 minutes to prep, cook, and serve.
Ready to dive in? Make sure you have a spoon handy (or those scoop tortilla chips), your kids will want to eat up every last drop of this delicious easy sloppy joes recipe!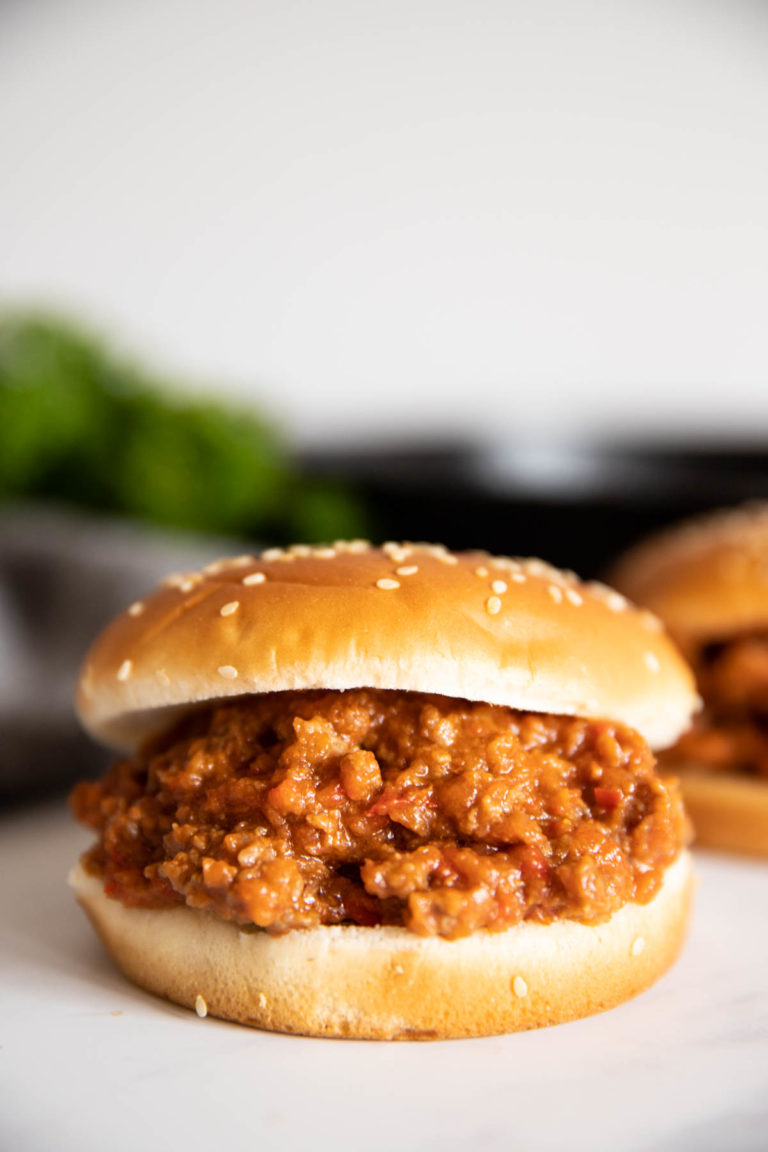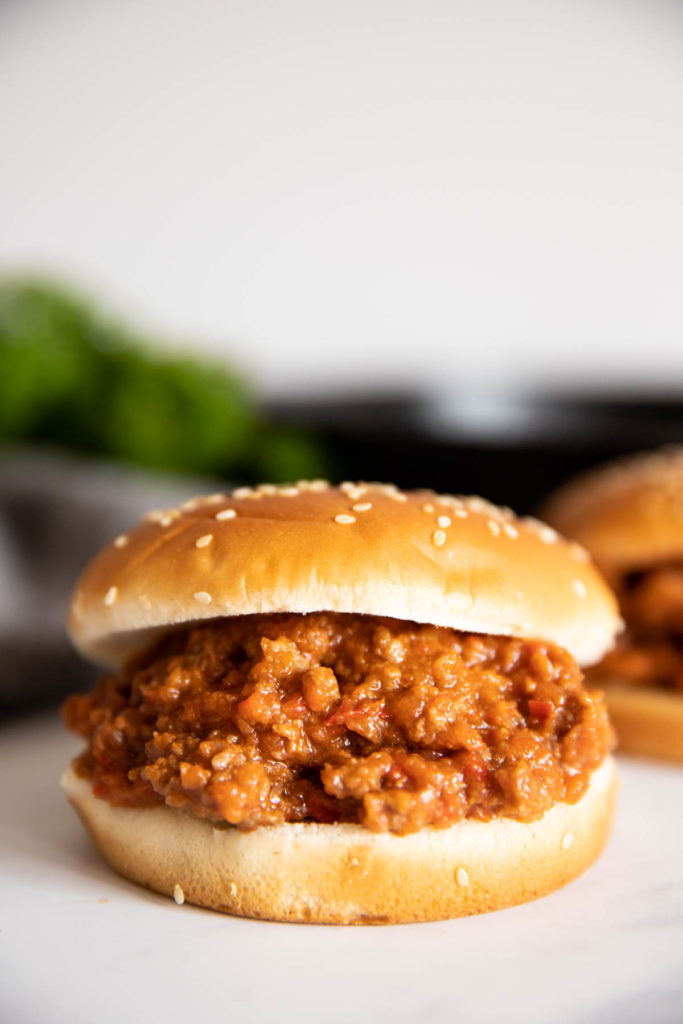 CAN YOU FREEZE THIS HOMEMADE SLOPPY JOE RECIPE?
I am so excited to say this recipe is freezable and your kids are sure to love it! It's perfect when you just need something in a pinch. The next time you have a picky eater who won't touch that broccoli on their plate, you'll be glad you stocked a few of these in your freezer.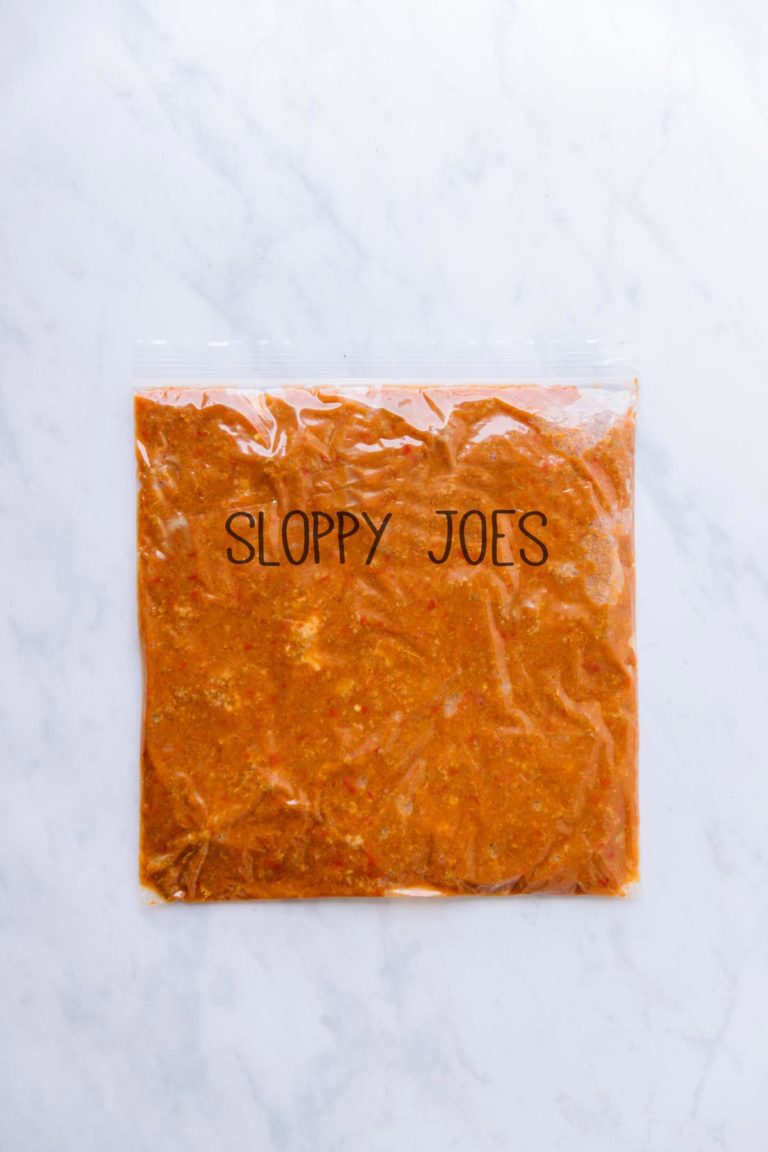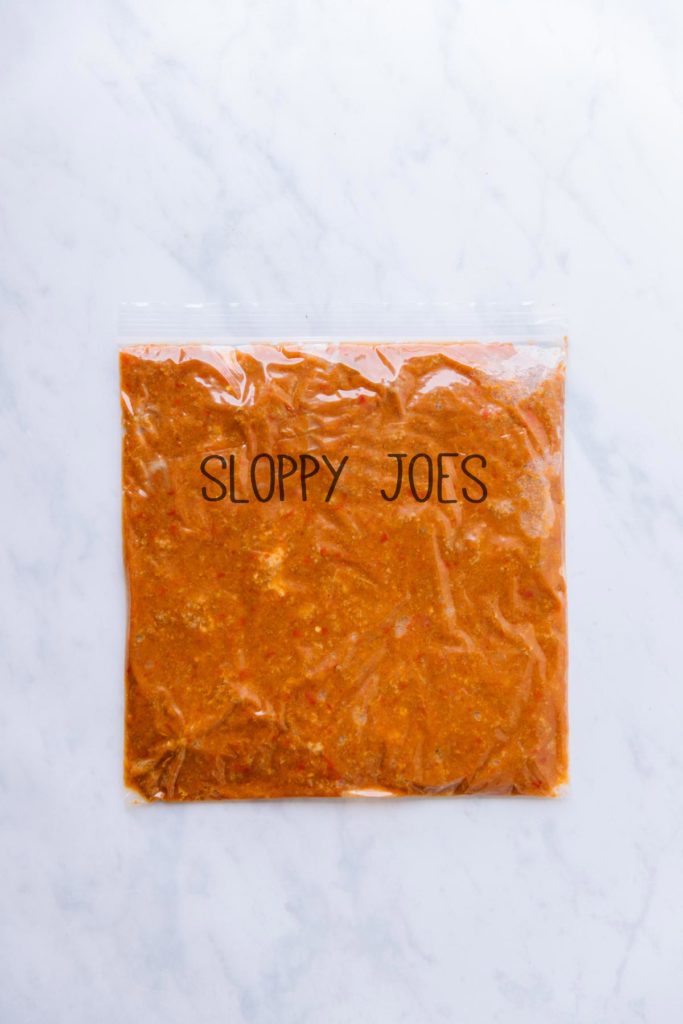 WHAT GOES WITH THESE KID FRIENDLY SLOPPY JOES?
For a tasty side item, my homemade sloppy joes pair perfectly with honey roasted carrots or sweet potato fries (grab my homemade ketchup recipe here!). In honor of keeping with the tradition of nostalgic meals, try serving this with my DIY Nesquick and end this perfect meal with my Homemade Ice Cream Sandwiches.
Hot tip: Looking to make this healthier or want to be extra frugal? Try adding some lentils or riced cauliflower to the mix. If you want to make this vegetarian friendly, you could skip the meat entirely and just use lentils or riced cauliflower.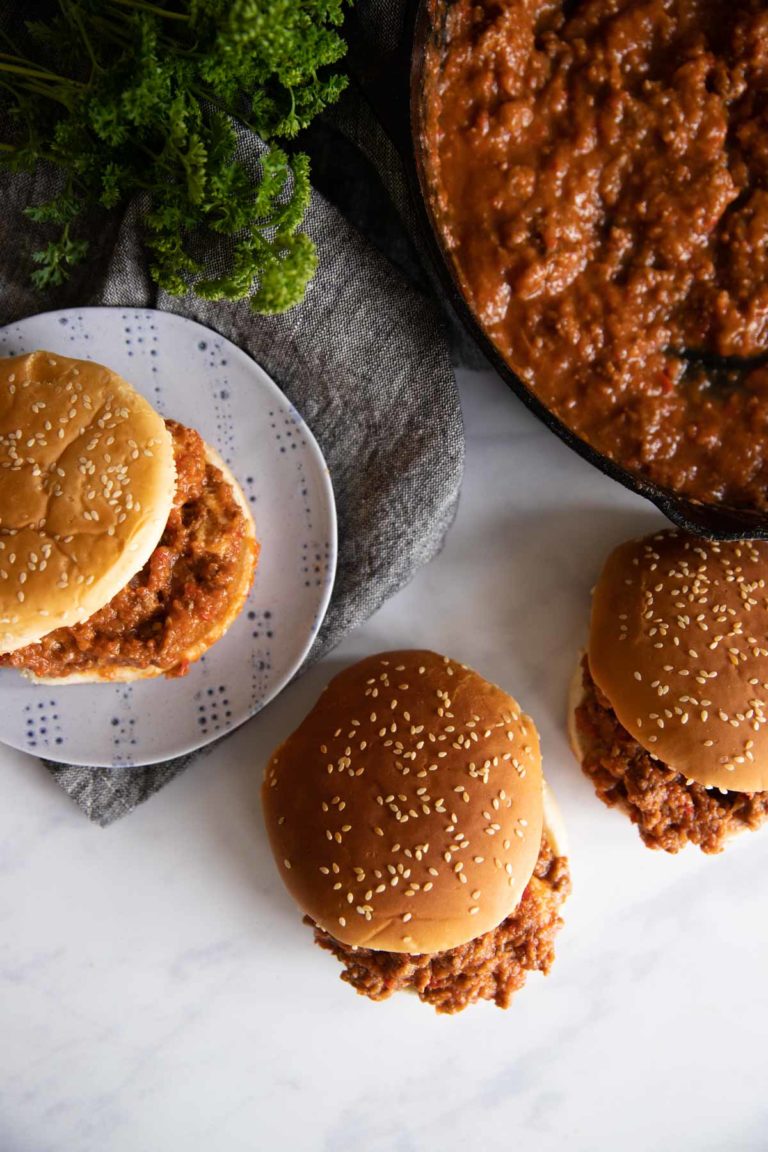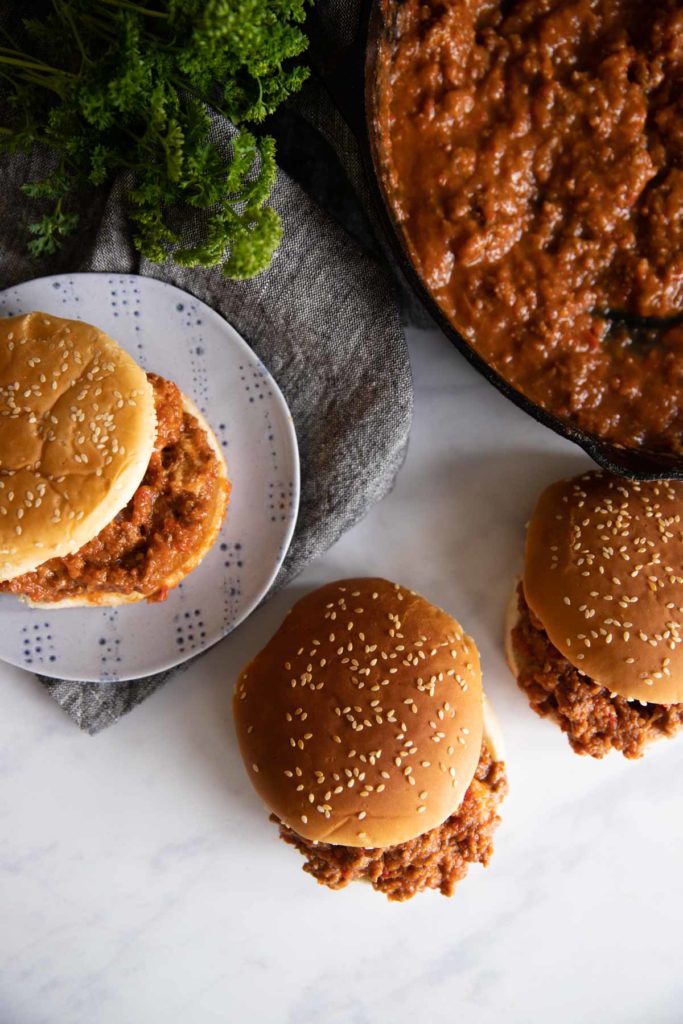 Grab those napkins – it's about to get messy!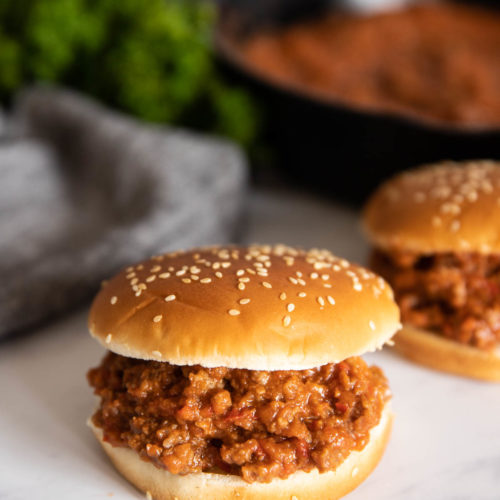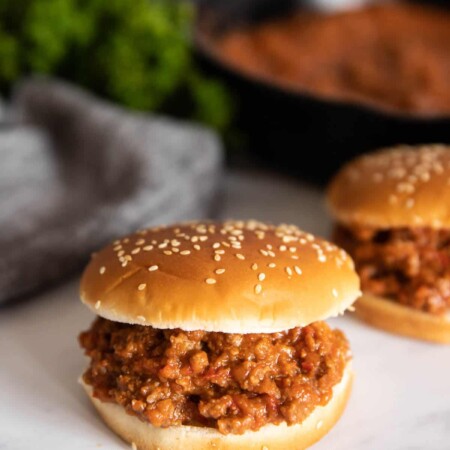 Recipe Card
love it? rate it!
Kid Friendly Sloppy Joes
Servings 8
Even the pickiest eaters will love this recipe (all while sneaking in some fruits and veggies!) These kid friendly sloppy joes are the perfect dinner!
Ingredients
1 lb ground beef
½ onion
1 red bell pepper
1 14 oz can pears, with juice
1 cup ketchup
1 tsp mustard
1 tsp worcestershire sauce
2 tsp brown sugar
½ tsp garlic powder
Hamburger buns
Instructions
Quarter onion and remove seeds and stem from bell pepper. Add to blender and puree until smooth.

In a large skillet over medium-high heat, cook beef and onion-pepper puree, breaking up with a spoon, for 4 to 5 minutes, until beef is no longer pink.

Rinse out blender. Add can of pears with juice, ketchup, mustard, Worcestershire sauce, brown sugar and garlic powder to clean blender. Puree until smooth.

Add pear-ketchup puree to skillet, bring to a boil. Immediately reduce heat to medium and simmer, stirring occasionally, for 2-3 minutes, until heated through.

Serve on hamburger buns.

Hot Tip: Toast the hamburger buns to take these to the next level!
MAKE IT A FREEZER MEAL
Let meat mixture cool completely. Transfer meat mixture into a labeled gallon-size (4 L) freezer bag. Seal, removing as much air as possible, and freeze.

Reminder: Make sure you put a date on the bag!
THAW AND COOK
Place meat mixture in refrigerator for at least 12 hours or up to 24 hours to thaw, or run lukewarm water over bag until you can break apart. Pour bag contents into a large skillet and bring to a simmer over medium-high heat. Immediately reduce heat to low and simmer for 2-3 minutes or until completely heated through.
Nutrition
Serving: 1g | Calories: 202kcal | Carbohydrates: 13g | Protein: 10g | Fat: 11g | Saturated Fat: 4g | Cholesterol: 40mg | Sodium: 325mg | Potassium: 320mg | Fiber: 1g | Sugar: 10g | Vitamin A: 620IU | Vitamin C: 21.7mg | Calcium: 19mg | Iron: 1.4mg
MORE KID FRIENDLY RECIPES?